Introduction
Are you trying to find an all-inclusive product that will help you increase sales on your WordPress website and provide live chat functionality?
The paved path to any company's success is communication and customer service. Live chat or chatbots offer 24-hour, seamless service in this digital age.
Tidio helps firms to maximize essential duties like assessing customer wants. Tidio facilitates communication within your eCommerce business.
Hence, Tidio is a comprehensive live chat solution that helps businesses provide better customer service, increase customer engagement, and boost online sales.
Whether running a small online store or a large e-commerce website, Tidio can help you connect with your customers and grow your business.
In this blog, we will walk you through the A-Z of Tidio. Keep reading to learn more!
What is Tidio?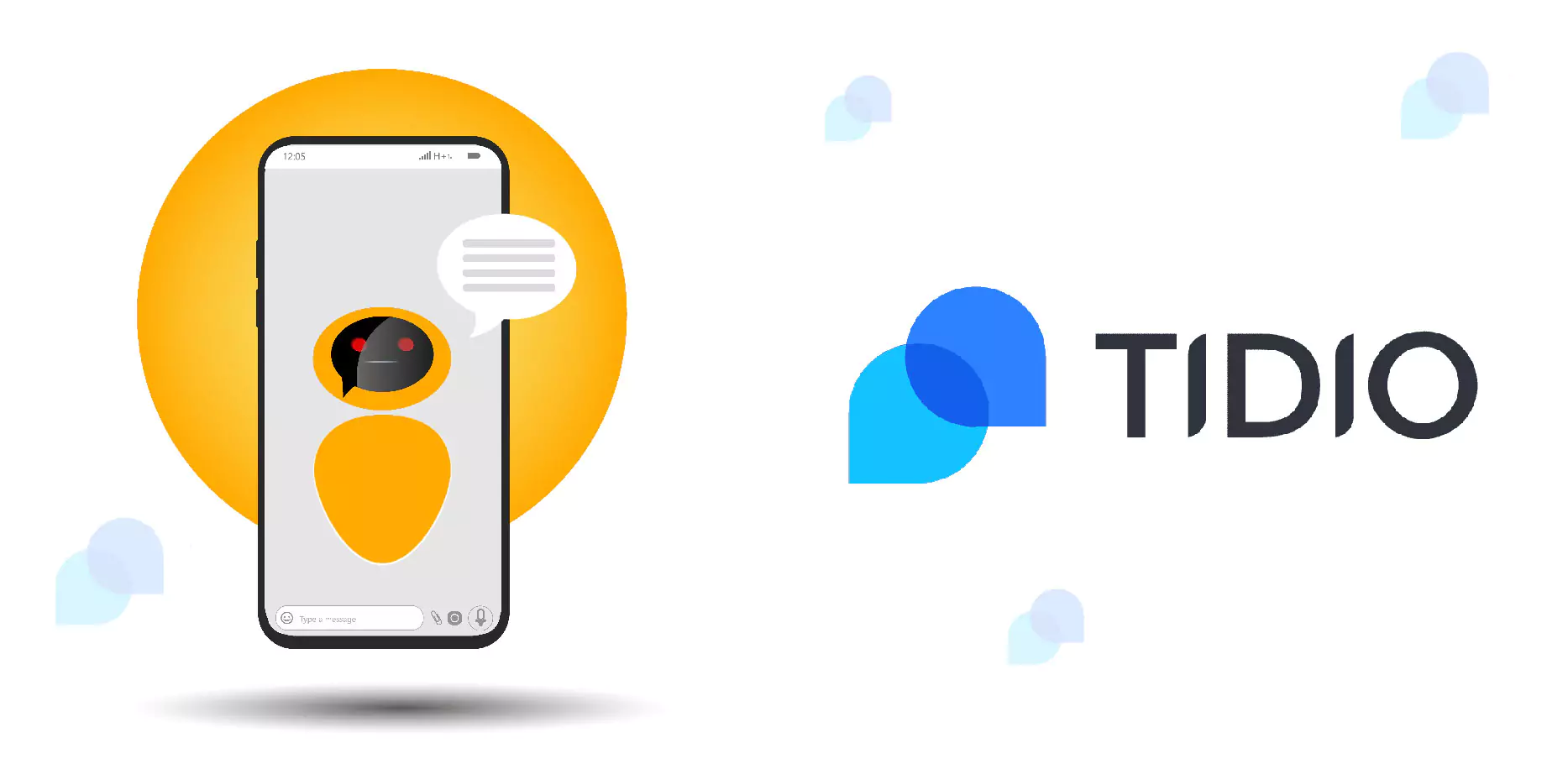 Tidio is a live chat software for websites. It allows website owners to communicate with their visitors in real-time, providing instant customer support and improving the overall user experience.
Tidio offers chatbots, customizable chat widgets, and integrations with popular platforms such as Shopify, WordPress, and others.
With Tidio, businesses can communicate more efficiently with customers and increase their online sales and customer satisfaction.
Tidio is designed to be user-friendly and easy to set up, so even non-technical users can start using it right away.
The chat widget is fully customizable so that it can match the look and feel of your website. In addition, to live chat, Tidio also offers a range of automation tools, such as chatbots, to handle common customer inquiries and reduce response time.
The platform also provides detailed analytics and reporting, so you can monitor your customer interactions and make data-driven decisions.
Tidio review: An in-depth look
Tidio has received positive reviews from its users, who appreciate its ease of use and customizable features.
Many users have noted that the chat widget is easy to install and set up, and the platform's automation tools, such as chatbots, have helped reduce response time and increase efficiency.
Customers have also praised Tidio's integration with popular messaging apps like Facebook Messenger, WhatsApp, and Viber, as well as its detailed analytics and reporting features.
These features allow businesses to gain valuable insights into their customer interactions and make data-driven decisions.
On the other hand, some users have reported issues with Tidio's chatbot functionality, such as limited customization options and difficulties with integration.
However, these issues are relatively rare, and overall, Tidio has received positive user reviews.
Benefits of Tidio!
1. Its Live chat feature is impressive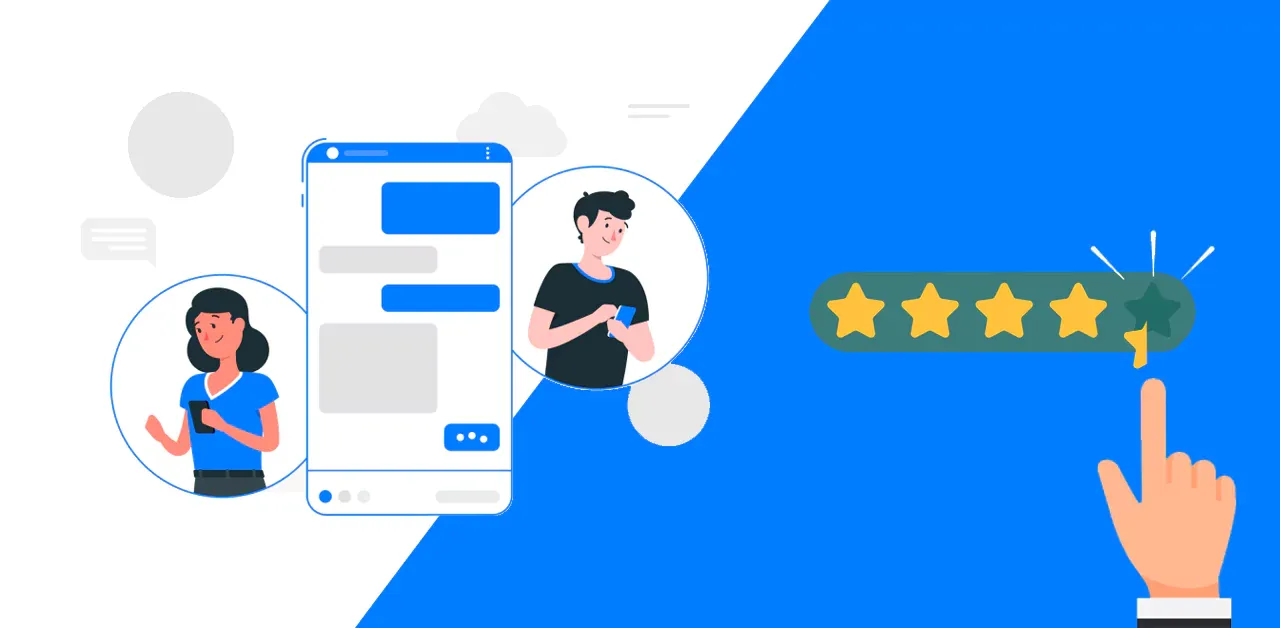 The most effective and rapid form of communication is live chat. Your sales might rise by 40% thanks to Tidio's live chat function.
Response time is one of the critical elements affecting customer happiness. You'll be able to answer their inquiries right away.
When clients experience poor service, they will go to your rivals. Additionally, you risk getting a negative review, which might quickly turn away customers.
Tidio's Live Chat is very attentive even when you are not available.
2. Chat interface
The chat tab, which shows chat history, is the first tab in the Tidio workspace.
You may choose to watch all talks or only those between specific agents. Agents will be informed of upcoming conferences via a sound and a red notification box.
3. Best chatbot service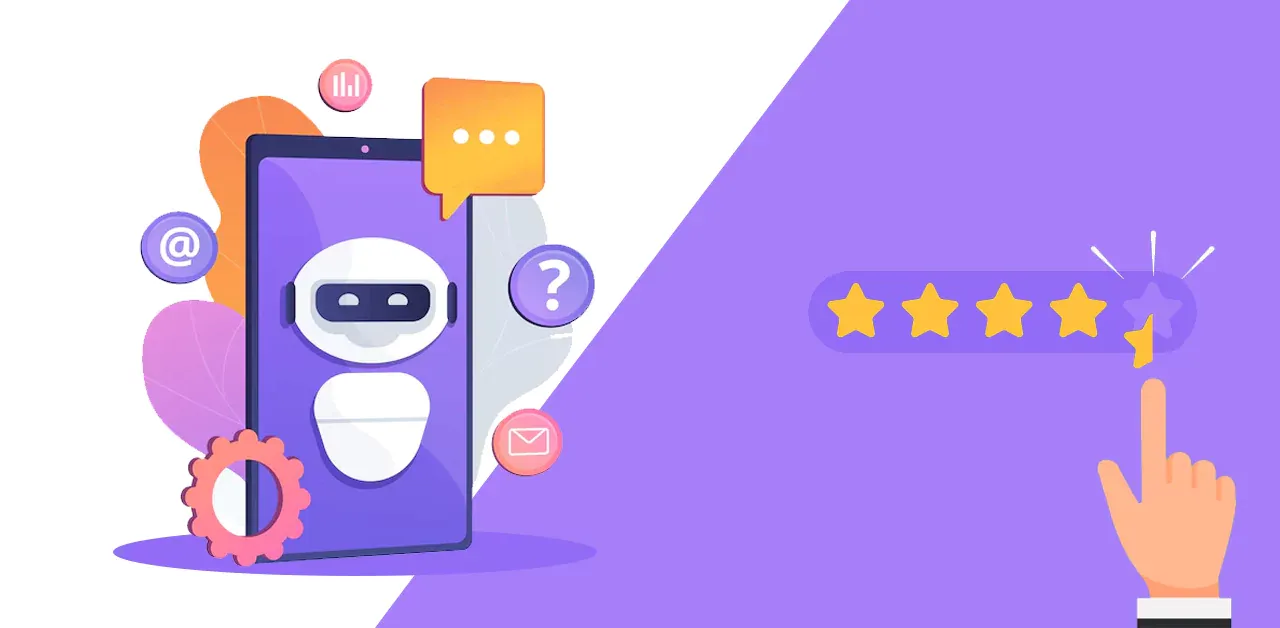 Chatbots offer automatic responses based on client wants and purchasing patterns. When you visit the website, the welcome chatbot welcomes you and gives support.
The Tidio chatbot can help you create and maintain client interaction while unavailable. They use Tidio's communication channels to send automated messages to customers, such as messenger, email, or live chat.
Chatbots without coding may be created because of Tidio's adaptable procedures. Businesses use chatbots to welcome clients, respond to straightforward questions, or gather contact information.
You may customize the chatbot's messages. Make the welcome message, for instance, your own.
Customized workflows are one of Tidio's main chatbot capabilities. It offers 21 ready-to-use chatbot templates and the option for users to construct a bot from scratch.
4. Access through mobile
Web and app versions are required for an online product to stay current in today's market. You may access your account on the go using an app version.
You may use it to make crucial decisions while you're on the move. More availability and functionality will be needed to ensure customer satisfaction with the app.
Hence Tidio Live Chat is accessible via mobile devices for both the client and the company.
Additionally, it works with devices running Android and iOS. Both Mac and Windows PCs are compatible with their desktop version.
5. Various Templates
Three categories and 21 pre-built chatbot themes are available on Tidio. This entails lead generation, more online sales, and improved communication.
By selecting a template, you may immediately use the bot and modify any of the templates to suit your needs.
Email marketing templates are available from Tidio, in addition to the choice of building a campaign from the start.
Once you've submitted your company's name and logo, you may modify the template.
Pros and cons of Tidio
Pros:
Tidio is easy to install and set up on your website, with simple codes to copy and paste.

The interface of Tidio is user-friendly and intuitive, making it easy for users to start chatting with visitors on their websites.

Tidio integrates with other popular tools like Shopify, WordPress, and Magento, making it easier for businesses to manage their communication from one place.

Tidio is an affordable solution for small businesses, with plans starting at just $18 per month.

Tidio allows users to customize the chat widget to match the look and feel of their website.
Cons:
Compared to other chat software, Tidio has limited features, which might not be suitable for more complex businesses.

While Tidio integrates with popular platforms like Shopify and WordPress, it has limited integrations compared to other chat software.

Some users have reported slow response times when using Tidio, which can impact the user experience.

Tidio only supports a few languages, which can challenge businesses with a multilingual customer base.
Tidio pricing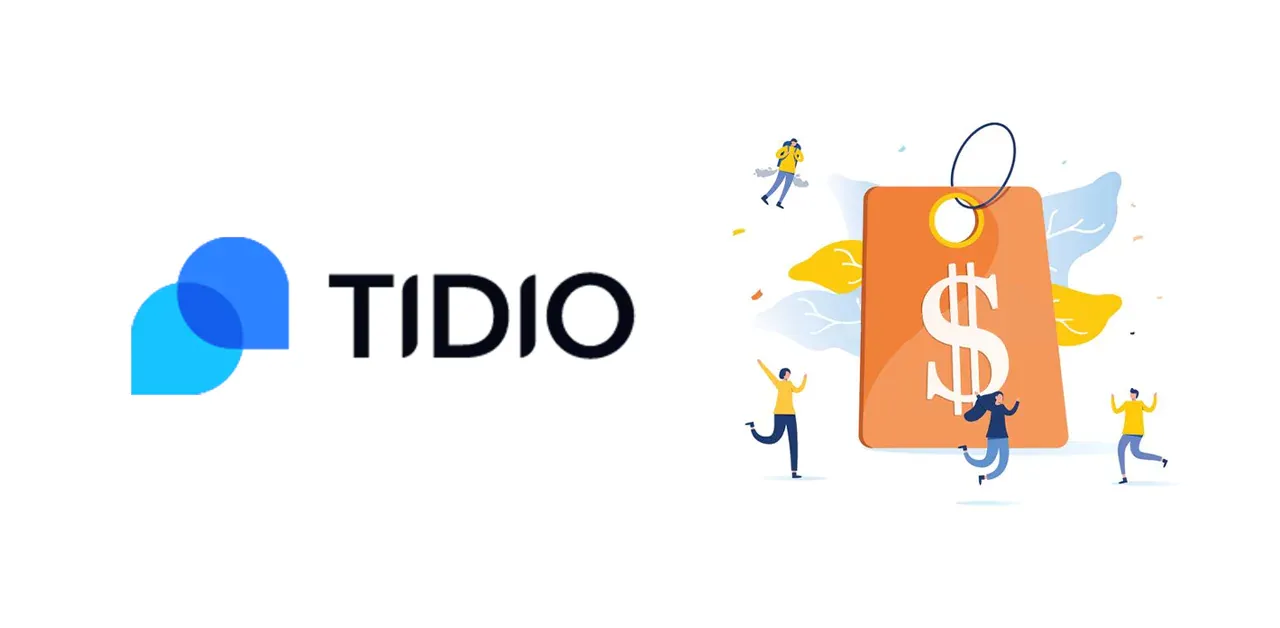 Each of Tidio's four price tiers offers access to chatbots.
The only choice you have to make if you're thinking about purchasing Tidio primarily for its chatbot is if you want to use additional Tidio products.
Let's examine the features that each plan provides:
1. Free
Everyone has access to the free plan. It has a monthly conversation cap of 50 for live chat, 100 for chatbots, email support, desktop and mobile applications, third-party app connectors, visitor data, and JavaScript API.
2. Communicator
Each user of this plan pays $15.66 per month. It contains all the free program features and unlimited live chat conversations, up to 5 operators, email, 24-hour live chat support, permission management, live typing, analytics, departments, and a live visitors list.
3. Chatbots
For $31.74 per month, the Chatbots plan offers 40,000 monthly chatbot interactions, the free program's capabilities, a visual chatbot editor, Zapier integration, and more.
4. Tidio+
The most complex and pricey package that Tidio provides is this one. Unlimited live chat conversations, a custom number of operators, a custom number of chatbot engagements, complete support, and all features from the initial plans are included for $235.16 per month.
FAQs
1. Tidio: Is it worth it?
Tidio is undoubtedly worthwhile. It may be suitable for small and medium-sized enterprises that want to give their websites powerful live chat capability.
The platform includes all the stuff you would expect to see in a top-notch live chat system and is simple to use with decent integration possibilities.
2. How is Tidio chat?
The most effective live chat application with a free plan,
Tidio's features are unrivaled, given that it provides a free plan. Both the backend and the chat widget have a sleek and user-friendly layout and contain chatbots that are simple to set up.
Conclusion
Tidio is known for its ease of use and capacity to boost sales conversions.
Our study of Tidio found that the free edition has many useful features, making it a decent place to start.
Tidio is a platform for live chat, and email marketing is used on more than 300,000 websites. Tidio offers a sizable free plan. That covers the fundamental capabilities of email campaigns and chatbots.
The price options are flexible and can be combined. In addition, many business owners may increase their sales by up to 30%, as seen in our evaluation of Tidio.
On the subject of Tidio, we'd like to introduce you to BotPenguin, which serves as a viable option.
With BotPenguin, you can engage with your customers across all channels, thanks to its 60+ integrations and impressive automated features.
You'll enjoy a stress-free experience, without the need for any coding and with a user interface that meets your expectations.
Want to learn more about BotPenguin? Head on to our website, www.botpenguin.com now!