What is Universal Artificial Intelligence?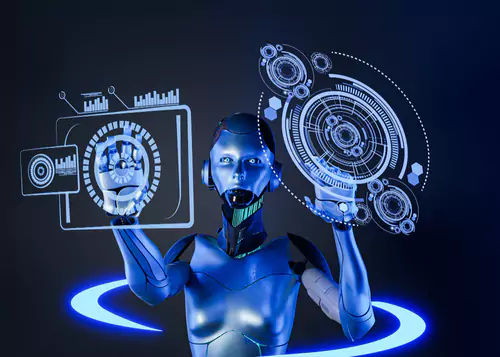 Universal Artificial Intelligence, or UAI, which you might also hear called Artificial General Intelligence (AGI), is like a super-smart AI that can learn and understand things across all sorts of tasks and areas. It's designed to be as smart as a human, so it can do things that need creativity, empathy, and critical thinking. This amazing tech could change the world in many ways, like speeding up science, solving big problems, and transforming industries. But, we also need to think about the ethical and philosophical side of things, to make sure we're developing and using it in the best way possible.
Key Features of Universal AI:
Understanding Multiple Fields
Universal AI has the ability to comprehend and process information from diverse domains, making it flexible and well-suited for a broad array of tasks and industries.
Ongoing Learning
This AI continually learns from new data and experiences, enhancing and adjusting its performance over time.
Applying Knowledge Across Domains
Universal AI takes advantage of transfer learning, allowing it to use knowledge acquired in one field to efficiently tackle problems in other related areas.
Grasping Natural Language
A standout feature of Universal AI is its capacity to understand and process natural language, enabling more human-like interactions with users.
Expanding Capabilities
Universal AI is engineered to scale, managing vast amounts of data and intricate tasks without sacrificing performance or precision.
Compatibility with Current Systems
This AI can be seamlessly integrated with various existing systems and platforms, offering a versatile solution for businesses aiming to augment their operations with AI technology.
Tailoring to Specific Needs
Universal AI can be customized to address the distinct requirements of diverse industries and applications, ensuring its ongoing relevance and effectiveness in numerous situations.
Difference between Universal AI, Narrow AI, and General AI:
Narrow AI
Narrow AI, also known as Weak AI, is a type of artificial intelligence that is designed to perform specific tasks or solve particular problems. Unlike Universal AI, Narrow AI is limited in its scope and cannot perform tasks outside of its predefined domain. Examples of Narrow AI include speech recognition systems, recommendation engines, and image recognition software. These systems are highly specialized and efficient but lack the ability to understand and learn beyond their specific tasks.
General AI
General AI is another term used to describe Universal AI or AGI. It refers to the same concept of artificial intelligence that can perform any intellectual task that a human can do. General AI has the ability to learn and adapt across various domains and tasks, making it highly versatile and capable of solving complex problems that require human-like intelligence.
Comparing AI Types
While Universal AI and General AI are essentially the same concept, they differ significantly from Narrow AI.
Universal AI and General AI are both capable of learning and adapting to new tasks and domains, whereas Narrow AI is limited to specific tasks and cannot learn beyond its predefined domain.
Universal AI and General AI are still largely theoretical concepts, with current AI technologies primarily falling under the category of Narrow AI.
Applications of Universal Artificial Intelligence
Personalized Education
UAI can revolutionize the education system by providing personalized learning experiences to students. It can analyze individual learning styles, strengths, and weaknesses, and create tailored lesson plans to help students reach their full potential.
Healthcare
UAI can be used to develop advanced diagnostic tools and treatment plans by analyzing vast amounts of medical data. It can assist doctors in making accurate diagnoses, recommend personalized treatments, and even predict potential health issues before they become severe.
Smart Cities
UAI can help create smart cities that are more efficient, sustainable, and responsive to the needs of their residents. It can optimize traffic flow, manage energy consumption, and monitor environmental conditions to improve the quality of life for everyone.
Entertainment
In the entertainment industry, UAI can be used to create personalized content recommendations, develop interactive gaming experiences, and even generate new forms of art and music. This can lead to more engaging and immersive experiences for consumers.
Business Optimization
UAI can help businesses optimize their operations by analyzing large amounts of data and identifying trends, patterns, and opportunities. This can lead to improved decision-making, increased efficiency, and ultimately, higher profits.
Scientific Research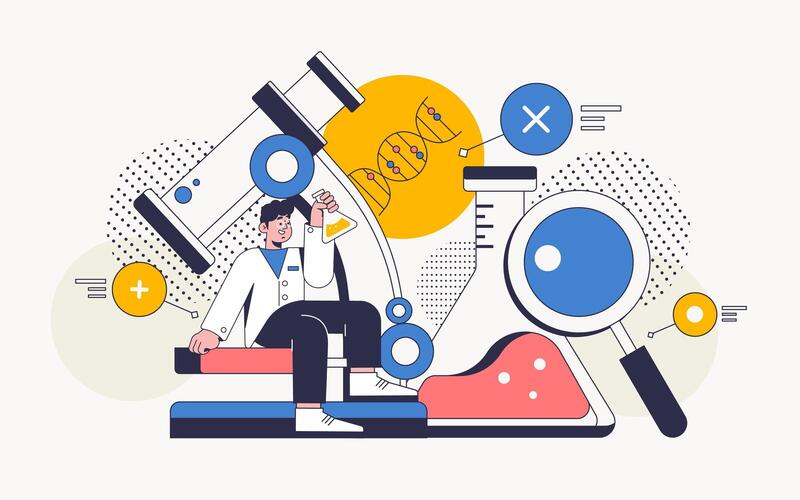 UAI can accelerate scientific research by automating the analysis of complex data sets and identifying patterns that may be difficult for humans to detect. This can help researchers make new discoveries and advance our understanding of the world around us.
Why do we need Universal Artificial Intelligence?
Enhanced Decision Making
Universal Artificial Intelligence (UAI) can significantly improve decision-making in various fields by processing vast amounts of data and identifying patterns that humans may miss. By incorporating advanced algorithms, UAI can analyze complex situations and provide valuable insights, leading to better-informed decisions in areas such as finance, healthcare, and transportation.
Increased Efficiency and Productivity
Integrating UAI into businesses and industries can lead to increased efficiency and productivity. By automating repetitive tasks, UAI allows employees to focus on more creative and strategic work, resulting in higher job satisfaction and overall performance. Additionally, UAI can optimize workflows and processes, reducing errors and streamlining operations, ultimately saving time and resources.
Personalized Experiences
UAI can be used to create personalized experiences for users in various sectors, including entertainment, retail, and education. By understanding individual preferences, UAI can tailor recommendations and content to suit each user's needs and interests, enhancing engagement and satisfaction. This level of personalization can lead to increased customer loyalty and improved user experiences across various platforms and services.
Healthcare Advancement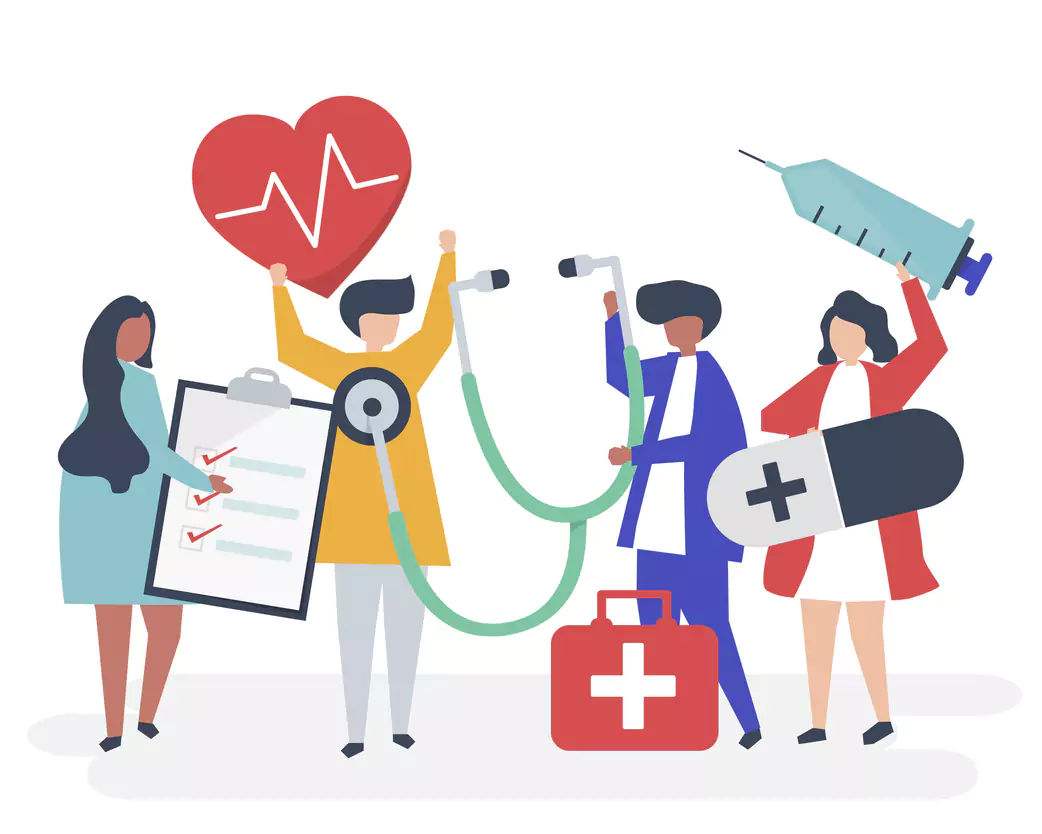 Incorporating UAI into the healthcare industry brings a wealth of advantages, such as enhanced diagnostic tools, customized treatment options, and more efficient patient care. By examining medical data and patient histories, UAI can spot patterns and connections, resulting in precise diagnoses and tailored therapies. Moreover, UAI can aid in the discovery and creation of new medications, potentially revolutionizing the way we treat various illnesses and disorders.
Tackling Global Issues
UAI holds the potential to confront some of the most urgent global problems, like climate change, poverty, and resource allocation. Utilizing its ability to process vast amounts of data, UAI can pinpoint the most effective strategies for addressing these concerns and facilitate their execution. For instance, UAI can enhance energy efficiency, foster sustainable farming methods, and better manage natural resources, ultimately promoting a greener and fairer world.
Advantages of Universal Artificial Intelligence
Enhanced Problem Solving
Universal AI can analyze vast amounts of data and identify patterns, enabling it to tackle complex problems and offer innovative solutions across various domains.
Increased Efficiency and Automation
By automating repetitive tasks and streamlining processes, Universal AI can significantly increase efficiency and productivity in both professional and personal contexts.
Accelerated Innovation and Research
With its ability to learn and understand any intellectual task, Universal AI can contribute to advancements in scientific research, technology, and other fields, driving innovation at an unprecedented pace.
Personalized Services and Experiences
Universal AI can offer highly personalized services and experiences by understanding individual preferences and needs, leading to improved customer satisfaction and more tailored user engagements.
Improved Decision-Making
By processing and analyzing large datasets, Universal AI can provide valuable insights and recommendations, enabling better-informed decision-making for individuals, businesses, and governments.
Limitations and Challenges With Universal Intelligence
Ethical and Moral Concerns
Universal AI raises ethical questions, such as the potential for bias in AI systems, privacy issues, and the responsibility for AI-driven decisions and actions.
Job Displacement
As Universal AI automates various tasks, there is a risk of job displacement, necessitating the need for workforce adaptation and upskilling.
Security and Misuse
The power of Universal AI can be misused for malicious purposes, such as creating deepfakes or autonomous weapons, posing significant security challenges.
Technical Limitations
Achieving true Universal AI is still a long-term goal, with current AI systems facing limitations in areas like common sense reasoning, context understanding, and generalization.
Regulation and Governance
Developing appropriate regulations and governance structures to ensure the responsible development and deployment of Universal AI is a complex and evolving challenge.
Frequently Asked Questions
What is Universal AI?
Universal AI refers to the development of artificial intelligence systems capable of understanding and learning any intellectual task that a human can perform.
How does Universal AI differ from Narrow AI?
Universal AI can handle a wide range of tasks, while Narrow AI is designed to perform specific tasks, such as image recognition or language translation.
What are the potential benefits of Universal AI?
Universal AI can revolutionize industries, improve decision-making, enhance problem-solving capabilities, and potentially solve complex global challenges.
Are there any risks associated with Universal AI?
Universal AI poses risks, such as job displacement, ethical concerns, and potential misuse, emphasizing the need for responsible development and regulation.
What is the current state of Universal AI research?
Universal AI research is ongoing, with significant advancements in machine learning and AI capabilities, but achieving true Universal AI remains a long-term goal for researchers.