What is Return on Investment (ROI)?
ROI stands for Return on Investment, a neat little acronym that helps you figure out how well your investments are doing. Think of it like a report card for your money. So if you went in with $100 and came out with $150, your ROI would be 50%, or basically you earned $1.5 for every dollar you invested.
The ROI Formula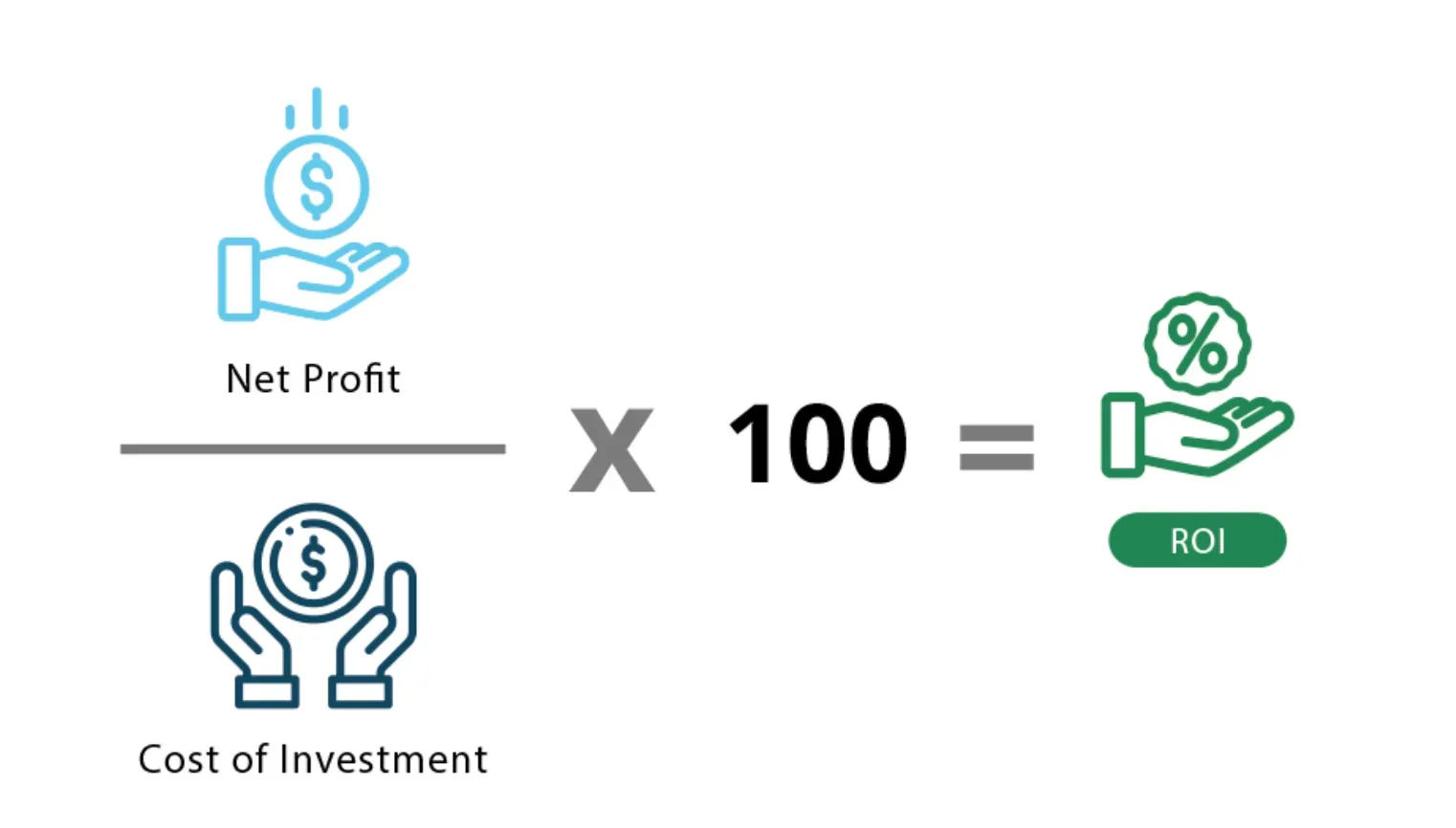 Now to the heart of it all, the ROI formula. It might appear math-y with ratios and the likes, but it's all pretty straight-forward. We've got two main ways you might see it framed:
ROI = Net Income / Cost of Investment or
ROI = Investment Gain / Investment Base
First one tends to be more common. It really just means you're calculating the 'payoff' from your investment compared to the 'buy-in' cost. Still, whenever someone chats about positive or negative ROI, it's always a good idea to know what they're actually measuring.
The ROI Formula Calculation with an Example
To wrap your head around how the ROI formula works, it might be easier to walk through a quick example. Let's pretend you're an investor who bought a property for $600,000. After a couple of years, you sell that property for $2,000,000.
Your ROI would be ($2,000,000 - $600,000) / $600,000 which comes to 2.33 or essentially 233.33%. 
Now that's a return on investment to write home about!
Putting the ROI Formula to Work
The ROI formula is a useful tool that helps investors make smart decisions about jumping into or passing up on investment opportunities. Not only that, but it also becomes a trusty measuring stick to see how well an investment has fared. By crunching the numbers, investors and managers can dive deep into their investment lineup, singling out the winners from the underdogs.
Perks of the ROI Formula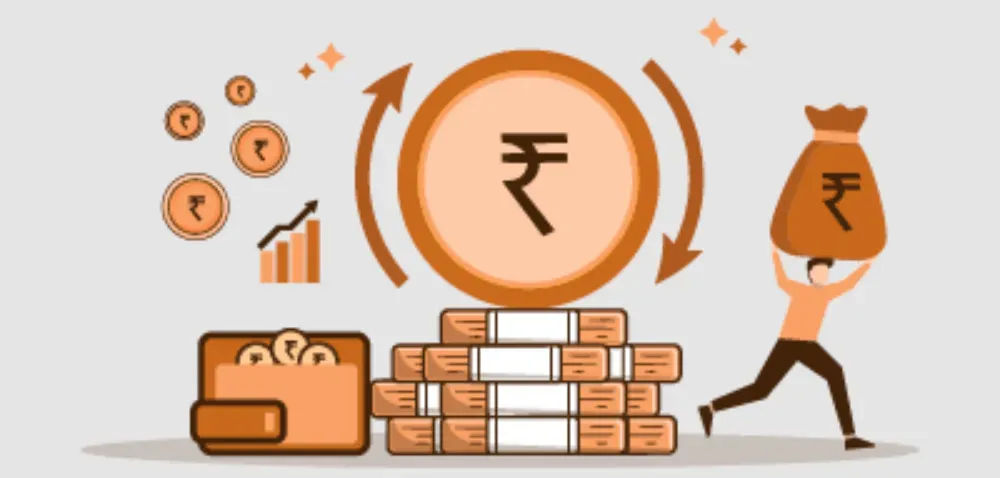 One reason why the ROI metric is so popular is because it's incredibly easy to calculate. All you need are two figures, profit and cost, minus the fuss. And since "return" can vary in meaning, the ROI formula keeps things flexible without sticking to a rigid definition.
Return on investment speaks the same language globally, which means when you bring it up in a chat, pretty much everyone will know what you're talking about.
Limitations of the ROI Formula
Although the ROI formula is undoubtedly useful, it's got some quirks:
Time Flies: A bigger ROI number doesn't always amount to a better investment. Time is key. Picture this: two investments share the same ROI of 50%, but they took different durations to get to that point. Weighing in on the time factor helps investors sort out which option is truly the best fit.
Mind the Manipulation: ROI calculations can vary depending on the approach used, and sometimes they might not include all the nitty-gritty details. For instance, a marketing manager might sidestep extra costs such as maintenance, property taxes, or legal fees. So for a precise ROI, it's crucial to factor in all the connected costs of each investment.
The ROI Formula Calculator in Excel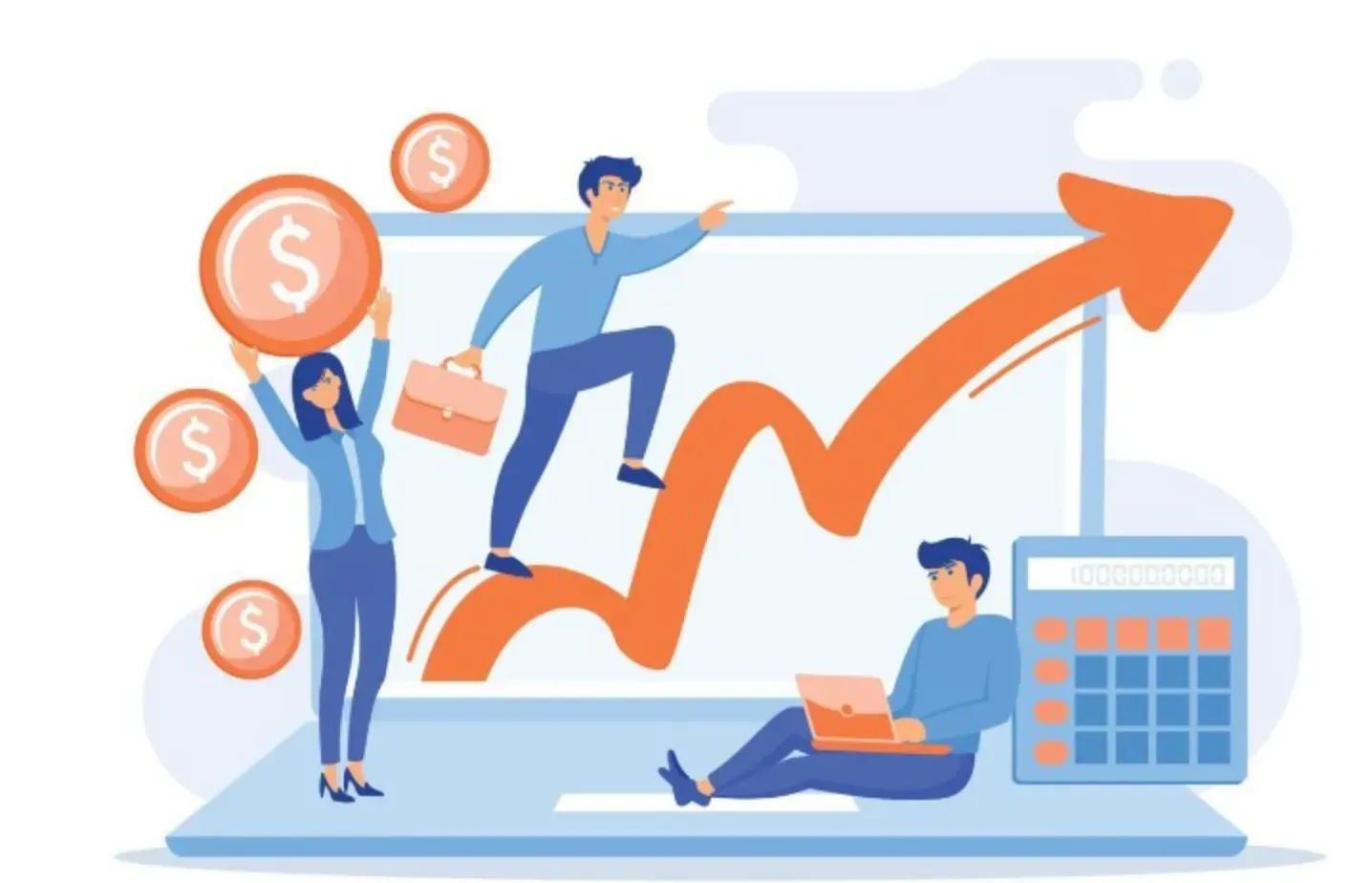 You don't have to be a math whiz to play around with numbers, thanks to our trusty friend Excel. It's got your back when you want to input figures and see how different scenarios might turn out.
Our ROI formula calculator in Excel is designed with four distinct methods for you to explore:
The Net Income

The Capital Gain

The Total Return

The Annualized Return
Dive into each of these methods and learn how they differ by plugging in your numbers and checking out the results.
The Net Income Method
This method focuses on pure profit. It's calculated by taking the net income (earnings after all expenses are deducted) and dividing it by the initial investment.
The Capital Gain Method
Capital gains are all the rage when it comes to investments. This method measures the increase in the value of an investment. To calculate the ROI using capital gains, you'll determine the difference between the initial investment and its current value, then divide the result by the initial investment.
The Total Return Method
In this method, the focus is on a more comprehensive picture of how your investment has performed. The total return method calculates ROI by considering both capital gains and income generated from the investment, like dividends and interest. These earnings are then divided by the initial investment.
The Annualized Return Method
Timing is everything, and this method proves it. The annualized return method calculates the average rate of return per year, adjusted for compounding. By considering the duration of the investment, you get a clear idea of how an investment performs year on year.
By using these different methods to calculate ROI in Excel, you can test varying numbers and scenarios to understand different aspects of your investment's performance. This, in turn, will help you make well-informed decisions about your financial future.
Suggested Reading: Chatbot Marketing ROI: Common Challenges & Factors
What is a Good ROI in Digital Marketing?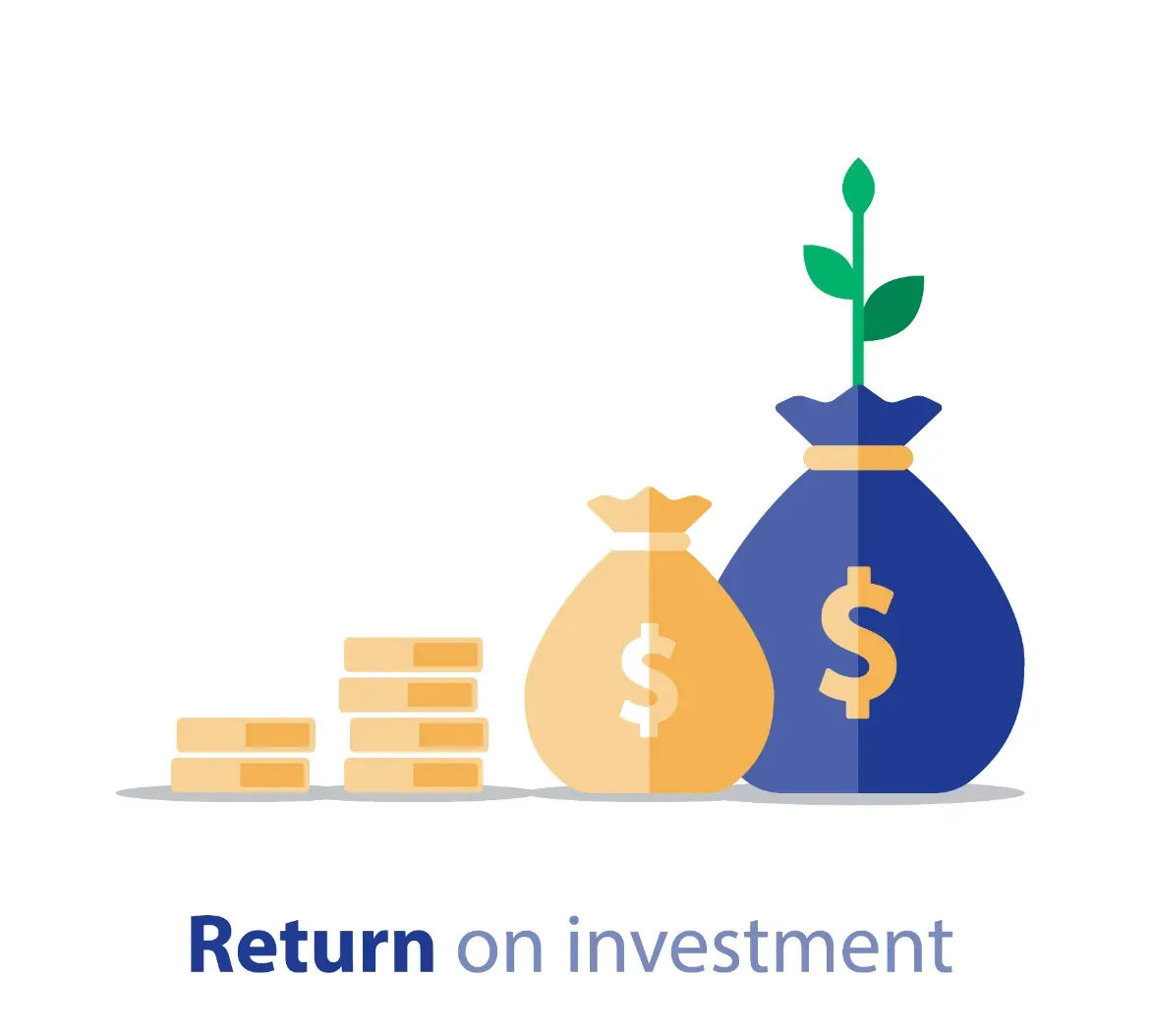 Return on investment (ROI) is a crucial metric in digital marketing that helps evaluate the efficiency and profitability of investments. It reflects the ratio of profit to cost from various initiatives.
Defining a 'good' ROI, however, varies across industries, businesses and campaigns. A desirable ROI is typically one that surpasses the initial cost, yielding a positive return. It's about whether the realized gains justify the investments made.
Engage for a moment with an example. Suppose a company invests $1000 in a Google Ads campaign. If this campaign generates $5000 in revenue, we calculate the ROI as follows:
ROI = (Net Profit / Cost) x 100
Net profit is Revenue – Cost, so in our example, that's $5000 - $1000 = $4000.
Hence, ROI = ($4000 / $1000) x 100 = 400%
A 400% ROI is considered remarkable in many contexts — it means for every dollar invested, four dollars were earned in return..
Importance of ROI in Digital Marketing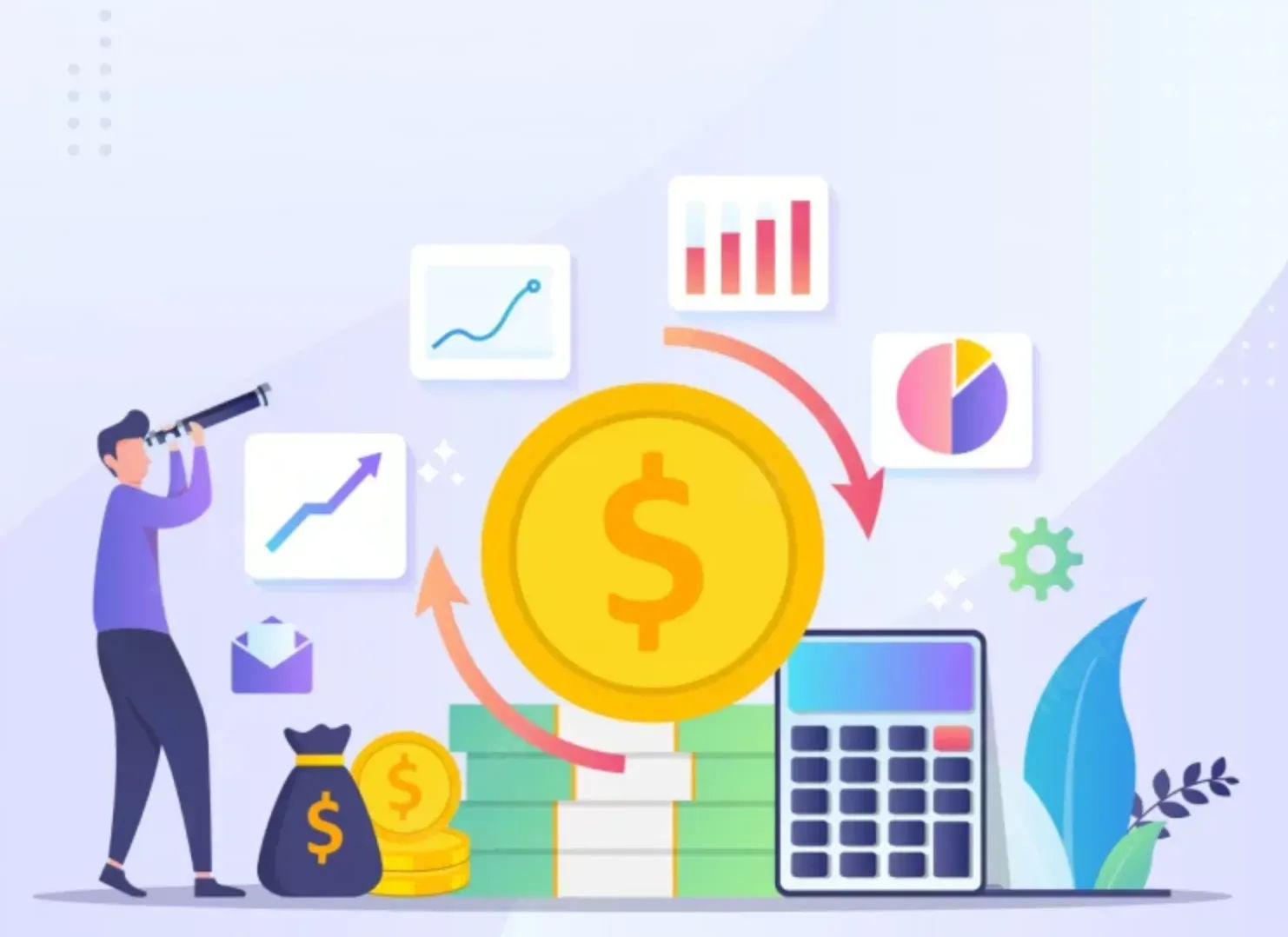 It's essential to measure ROI to ensure your digital marketing strategy aligns with your business' financial goals. Tools such as Google Analytics offer an insightful dashboard to track the effectiveness of campaigns, providing actionable data to inform strategic decisions.
Integrating ROI into your strategy helps to clarify the vision, streamlining the focus towards profitable campaigns. It fosters a culture of data-led decisions, allowing businesses to adapt and experiment with confidence, making optimum use of their marketing budget.
Improving ROI takes insight and innovation. A/B testing, a strategy where two variants are compared, can identify the most effective strategies. Additionally, following SEO best practices, personalizing your content, and using data analytics effectively are other ways to bolster the ROI.
Frequently Asked Questions (FAQs)
What additional costs should I consider when calculating ROI?
When calculating ROI, it's important to consider all relevant costs, such as maintenance expenses, taxes, fees, and any other expenses associated with the investment.
Can ROI be used to compare investments of different sizes?
Yes, ROI can be used to compare investments of different sizes. It measures the efficiency of an investment relative to its cost, allowing for meaningful comparisons.
How frequently should I calculate ROI?
The frequency of calculating ROI depends on the investment and your specific goals. It's recommended to calculate ROI regularly, especially when evaluating the performance of ongoing projects or making investment decisions.
Can ROI be used to assess the success of a marketing campaign?
Yes, ROI is commonly used to evaluate the success of marketing campaigns. It helps determine if the campaign generated enough profit compared to the investment made, providing insights for future marketing strategies.
Are there any limitations to using the ROI formula?
While the ROI formula is useful, it has limitations. It doesn't consider the time it takes to achieve the return, and it can be influenced by individual interpretations and omitted costs. It's important to be aware of these limitations when using the ROI formula.