What is a Freemium Model?
Picture this: You've just downloaded a cool new app. You start exploring its features and you're quite pleased with what you see. After a while, you hit a virtual wall - access to some advanced features requires a paid subscription.
The term 'freemium' is a blend of 'free' and 'premium'.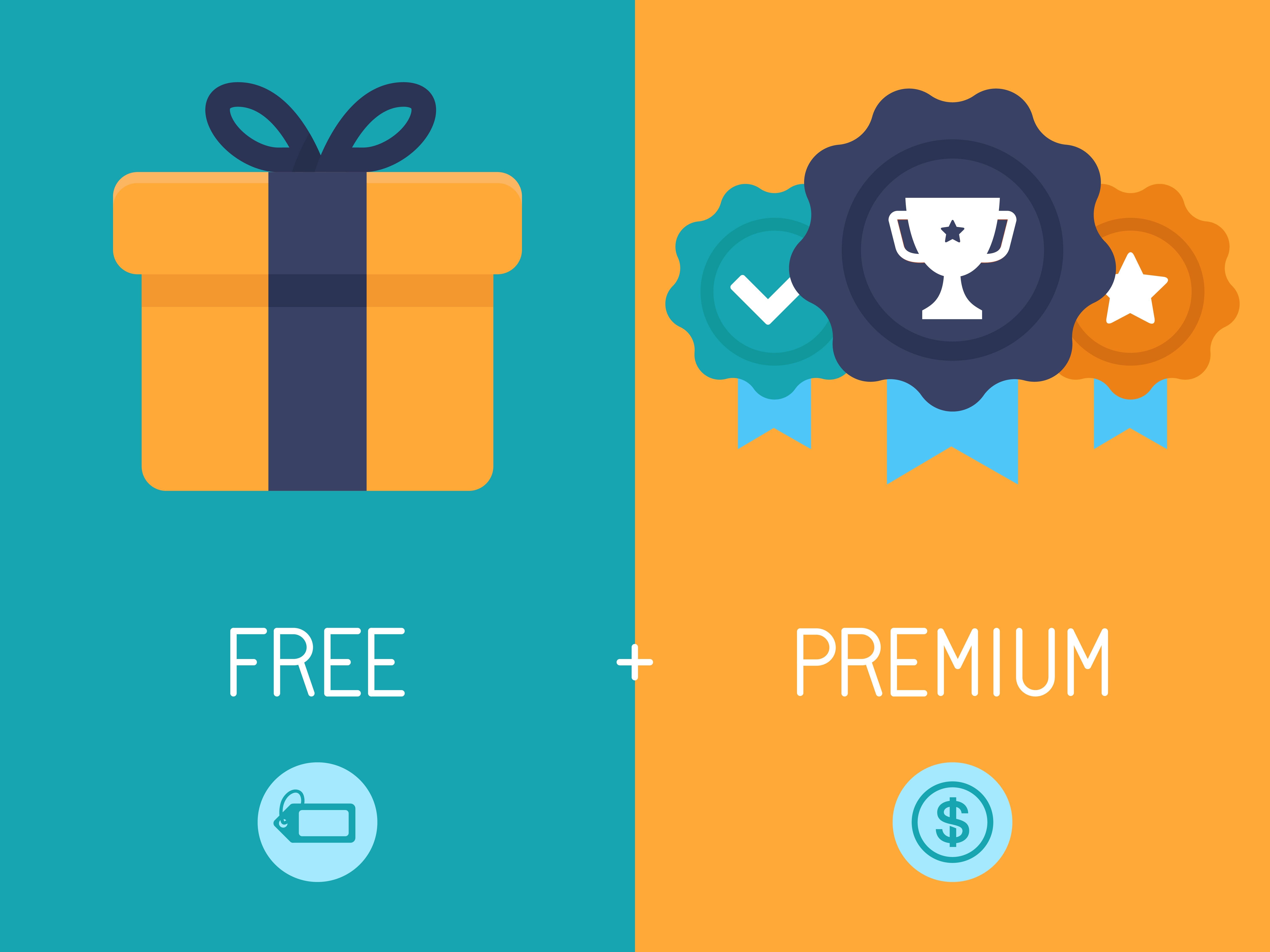 In this business model, the basic services or features are provided free of charge, but advanced features or options are locked until the user pays a fee. The freeness invites and attracts users, while the premium entices them to be paying customers.
Think Spotify, where you can listen to tunes for free, but upgrading to a paid version means no ads interrupting your jam session. Or gaming apps like Candy Crush Saga that are free to play, but if you want extra lives or game items, you'll have to dig into your pockets.
Companies use the freemium model as a customer acquisition tool. The hope is that once users have a taste of the basic version, they'll crave the rich features enough to become premium, paying users.
It's a strategy that works well for businesses where the cost of acquiring a customer is much lower than the potential lifetime value of that customer.
History of Freemium
Freemium as a business model has been in practice since the 1980s, but the term was coined in 2006. It gained popularity with the rise of internet-based businesses and has since become a common practice across various industries.
Converting Free Users to Paid Users
Converting free users to paid users is a key objective for companies employing the freemium model. There are several strategies to accomplish this:
Limiting features for free users: By offering limited functionality in the free version, companies motivate users to upgrade to the premium version to access more features.
Upselling and offering incentives: Companies can provide incentives such as discounts, exclusive content, or additional benefits to entice free users to become paid customers.
Personalized customer service: Offering premium customer service or support to paid users can create a sense of value and encourage free users to upgrade.
Advantages of the Freemium Model
In this conversation, we'll cover the key advantages of utilizing the freemium business model.
Garnering a Large User Base
Freemium models allow businesses to attract a wide audience by offering core services for free. This broad accessibility serves as a significant incentive for users to try out your product with no upfront costs.
Facilitating User Engagement and Retention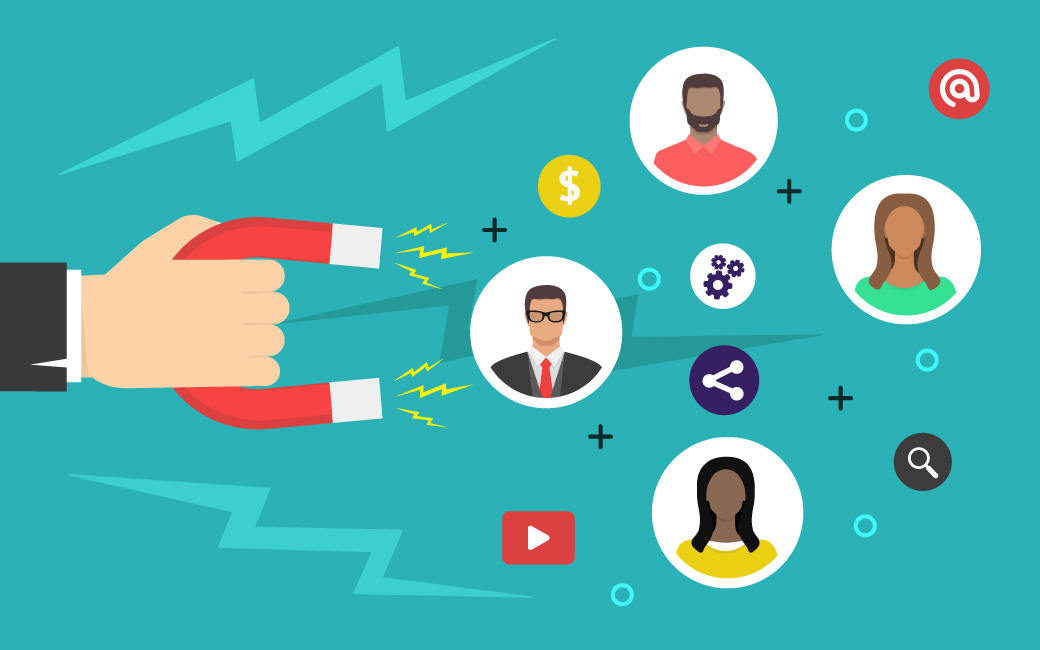 The freemium model offers ample time for users to explore and get acclimated with your product. As users become more accustomed, the chances of them converting to the premium offering increases, thereby aiding in user retention.
Serving as a Marketing Tool
Providing free services can effectively serve as a marketing strategy. Happy users of the free version often turn into unofficial brand ambassadors, promoting your product through word-of-mouth referrals.
Streamlining Customer Acquisition
In the freemium model, potential customers come to you. You deliver something of value for free, which sparks interest and motivates individuals to try your product, streamlining customer acquisition.
Encouraging Product Improvement
Having a large, active user base also means receiving a wealth of feedback. This feedback becomes invaluable for product development, as it highlights areas for improvement, enabling you to refine and better your product.
Creating Revenue Opportunities
While offering free services, there's always the potential for revenue generation through upselling premium features. As customers recognize the value of your product, they're more likely to upgrade to access the advanced features, driving your business revenue.
Disadvantages of Freemium
While freemium models offer numerous advantages, they also come with potential pitfalls. In this section, we'll uncover some of the downsides to implementing a freemium model in your business.
Difficulty in Conversion
One of the chief challenges with a freemium model is converting free users into paid ones. Without thorough planning and effective strategies, businesses might find it challenging to convince users to pay for additional features or services.
Increased Operational Costs
Offering a freemium model can lead to increased operational costs. Businesses need to support a significantly larger userbase, the majority of whom are non-paying. This burden can strain resources and infrastructure.
Risk of Devaluation
If the free version of your product is comprehensive and robust enough, users may see little added value in the premium product. This can devalue your premium offering, making it harder to persuade users to upgrade.
Customer Expectations
Managing customer expectations can be challenging with a freemium model. Free users may expect the same level of service and support as paid users, which can lead to dissatisfaction if these expectations are not met.
Revenue Uncertainty
In a freemium model, the revenue is often uncertain and unpredictable as it heavily relies on a small portion of users upgrading to the paid version. This can lead to instability and can make it challenging to forecast revenue and plan for growth.
Difficult to Balance
Striking the right balance between free and premium features can be difficult. Offer too much for free, and there's little incentive to upgrade. Offer too little, and users may leave disappointed. Achieving this balance is critical yet challenging in a freemium model.
What are Differences Between Free Trial and Freemium Model?
In this section, we'll discuss the key differences between the free trial and freemium business models.
Access Duration
Free trials offer complete or limited access to a product or service for a specified time, whereas freemium models provide free access indefinitely, with limitations on features or usage.
Feature Availability
In a free trial, users have access to most, if not all, of the product's features during the trial period. Freemium models grant users access to basic features, reserving premium features for paying customers.
User Experience
A free trial aims for users to fully experience the product, hoping they'll subscribe after the trial period ends. Meanwhile, freemium models offer a taste, luring users with tantalizing features accessible only upon upgrading.
Sales Conversion
Free trials push for conversion when the trial period expires, whereas freemium models rely on users finding enough value in the free version to willingly upgrade for enhanced features.
Customer Retention
With free trials, retaining customers post-trial may require nurturing and follow-ups. Freemium models bank on the possibility of a customer upgrading as their needs change or evolve over time, keeping them in the ecosystem longer.
Risk & Commitment
Free trials demand users to invest time in evaluating a product. In contrast, freemium models create a low-risk environment, allowing users to explore and gradually commit through small, incremental upgrades.
Impact of Freemium on Customer Acquisition
The freemium model can significantly influence customer acquisition, for better or worse. In this section, we'll disclose several ways in which a freemium strategy can impact your business's customer acquisition efforts.
Expanding Market Reach
A freemium model can greatly expand a business's market reach, appealing to a broader range of potential customers by minimizing the barriers to entry. By offering a free tier, businesses can reach customers who might not have engaged with the product or service otherwise.
Building Trust
By offering a portion of the product or service for free, businesses give potential customers a risk-free opportunity to try before they buy. This can build trust, improve brand reputation, and ultimately, assist with customer acquisition.
Enhanced Product Exposure
With the freemium model, businesses are likely to attract more users, thereby increasing the product or service's exposure. This increased visibility can lead to organic growth through word-of-mouth marketing, enhancing customer acquisition rates.
Prolonged Decision Making
While the freemium model allows potential customers to test the product or service without financial commitment, it can lengthen the customer's decision-making process. Potential customers may take longer to decide whether to upgrade, impacting the timing and pace of customer acquisition.
Risk of High Churn Rate
While a freemium model may increase the initial customer acquisition rate, there is a risk of a higher churn rate. Free users can be less committed and more likely to switch to competitive solutions, which can affect the company's overall customer retention.
Negative Perception
If not executed judiciously, freemium strategies may lead to perceptions of lower quality or value, which may discourage potential customers from converting to the paid version. This might put a damper on customer acquisition rates and growth in general.
Thriving on Freemium: Top companies
In this section, we'll explore successful companies using the freemium model.
BotPenguin: AI Chatbot Powerhouse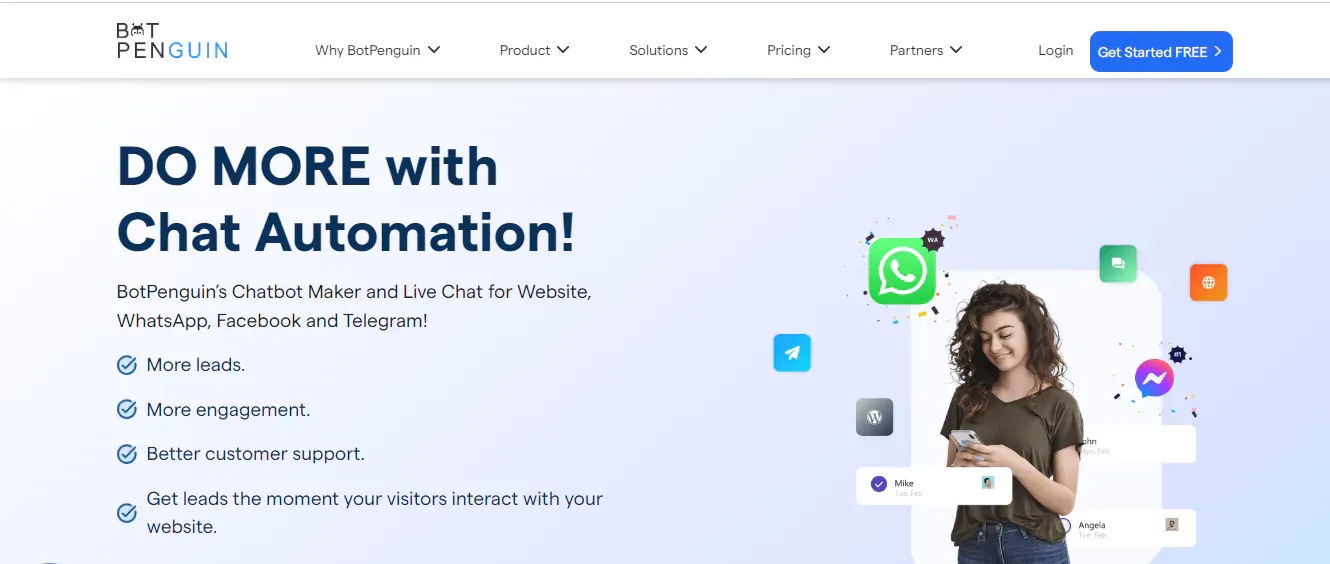 BotPenguin shines in the freemium space by offering an AI chatbot platform where users can create and deploy a chatbot with basic functionality for free. The premium plans unlock advanced features including:
Natural Language Processing (NLP): Premium users can deploy chatbots that understand and respond to complex, natural language inputs.
CRM Integrations: Upgrading allows for seamless connectivity with

popular CRM systems

, ensuring streamlined customer interactions and data management.

Enhanced Analytics: The premium version offers in-depth reporting and analytics, helping businesses make data-driven decisions for chatbot optimization.
BotPenguin's freemium model has successfully enabled businesses to adopt intelligent chatbot capabilities, elevating their customer service and online presence.
By providing the core chatbot features for free, BotPenguin gains traction and builds credibility among its users, who may be encouraged to upgrade due to the advantages the platform provides.
Spotify: The Sound of A Freemium Tune
The leading music streaming platform, Spotify, offers free access to its vast music library, with the premium version providing ad-free listening, offline availability, and better sound quality.
Dropbox: Cloud Storage for All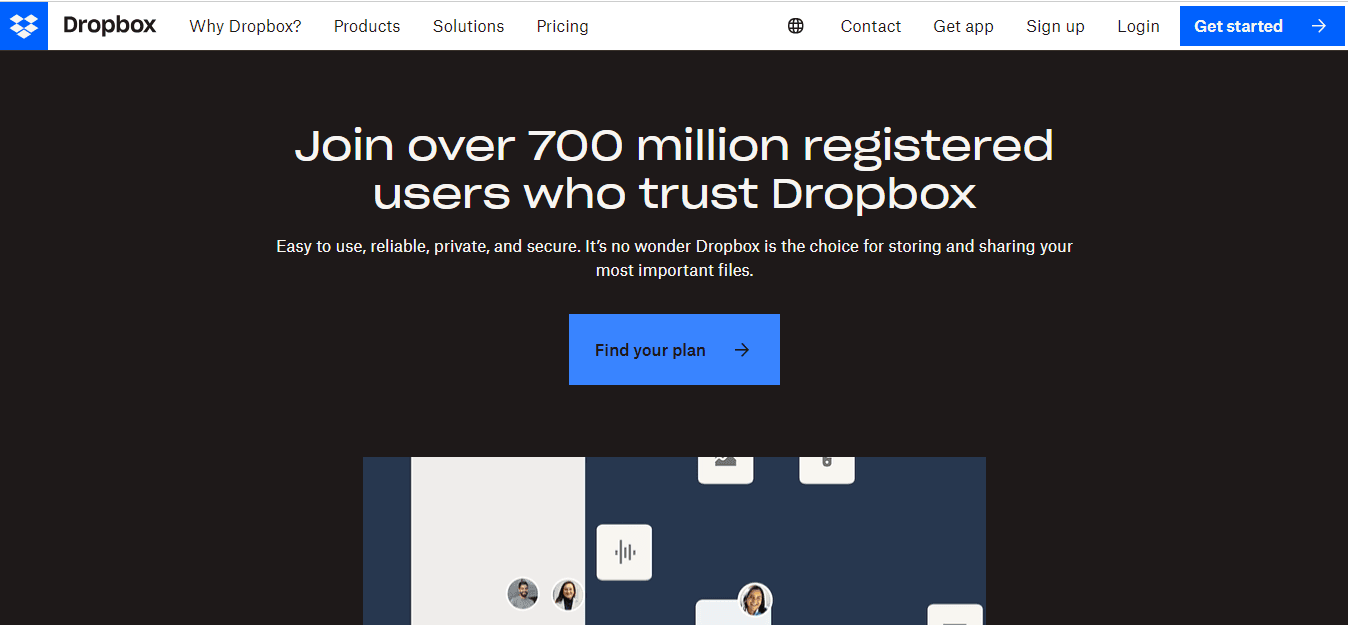 Dropbox grants users limited storage capacity for free, while paid plans offer higher storage limits, advanced features, and superior collaboration tools.
Slack: Bridging Communication Gaps
The popular team collaboration tool, Slack, offers a free version with limited message history and integrations. Its paid plans, however, unlock advanced features and better support.
Asana: Task Management Made Accessible
Asana, a project management software, provides a free version for teams to manage basic tasks. Premium users gain access to features such as custom fields, advanced reporting, and priority support.
Best Strategies for Freemium Model
Implementing a successful freemium model requires thoughtful planning and strategy. In this section, we'll cover several top strategies to make the most out of the freemium model for your business.
Compelling Upgrades
Ensure your premium offerings include compelling features that create clear value for the user. Users should see a notable difference between what is offered for free and what comes with the premium package.
Limitations that Tease Potential
One strategy is to create limitations in the free version that tease what could be possible with the premium version. This builds desire for the fuller experience that only the premium version offers while still providing a useful experience in the free version.
Excellent Customer Service
Even free users should receive excellent customer service. This not only builds trust and satisfaction but also increases the chances of conversion as users see the quality of care they can expect as a paying customer.
Regular Engagement
Regularly engage with your free users by offering insightful content, tips, and relevant information that reinforces the value of your service. This keeps your product top-of-mind and fosters a relationship that can encourage users to switch to the premium version.
Usage-Based Triggers
Consider implementing usage-based triggers that prompt users to upgrade. For instance, once a user reaches a certain level of usage on the free version, an upgrade prompt can appear highlighting the benefits of the premium version.
Offer a Trial of Premium Features
Giving free users a taste of premium features through a limited-time trial can be an effective strategy to showcase the benefits of upgrading. Once users experience these features, they may be more inclined to continue using them as part of the premium package.
Frequently Asked Questions (FAQs)
What is Freemium?
Freemium is a business model that combines "free" and "premium," offering a basic version of a product or service for free while charging for advanced features. Users can access and use the basic features at no cost, with the option to upgrade to a paid version for more functionality.
How did Freemium originate?
Freemium as a business model has been around since the 1980s, but the term was coined in 2006. It gained popularity with the rise of internet-based businesses and has since become prevalent across various industries.
What role does Freemium play in business?
Freemium is essential for acquiring initial users for businesses. Offering a free version attracts a large user base and helps build brand awareness. Additionally, it allows companies to collect valuable user data for personalized marketing and improvements.
What are the advantages of using Freemium?
The freemium model offers several advantages for businesses. Firstly, it enables rapid acquisition of initial users, which is beneficial for startups. Secondly, it helps build brand awareness and attracts potential paying customers. Lastly, companies can generate additional revenue through advertising and user data.
What are the challenges of the Freemium model?
While Freemium has its benefits, there are challenges to consider. One issue is converting free users to paid users, as some may be content with the basic features. Additionally, offering too many features on the free version can lead to user fatigue. Striking the right balance between free and paid features is crucial for success.