What is a Finance Chatbot?
A Finance Chatbot is a computer program that uses artificial intelligence to simulate human-like conversations in the financial domain. It is designed to provide personalized financial assistance, answer queries, and perform financial tasks efficiently. The purpose of a Finance Chatbot is to enhance user experience and streamline financial processes.
Why use a Finance Chatbot?
Implementing a Finance Chatbot offers numerous benefits. In this section, we'll discuss the merits and applications of leveraging chatbots in the finance industry.
Enhanced Customer Support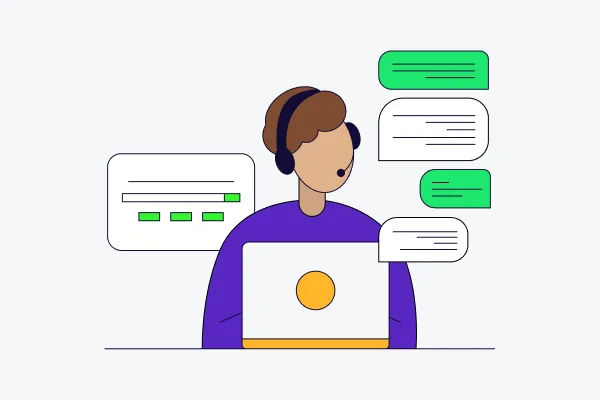 Finance chatbots offer instant assistance, addressing customer queries around the clock. Beyond answering FAQs, they can also educate users on products and services, leading to better customer satisfaction and engagement.
Improved Operational Efficiency
With chatbots handling vast numbers of customer queries, financial institutions can optimize resource allocation and staff deployment. Human agents can then address nuanced or complex issues that require a personal touch.
Seamless Transactions and Management
A well-designed finance chatbot can simplify various financial transactions, such as bill payments, money transfers, or checking account balances. These chatbots can augment their utility by offering features like expense tracking or budgeting advice.
Personalized Recommendations
By analyzing user data, preferences, and financial behavior, finance chatbots can offer tailored recommendations on savings, investment, or insurance products. This level of personalization can encourage long-term customer loyalty.
Robust Security and Compliance
Finance chatbots can be designed with state-of-the-art security and encryption, reducing the risk of fraud. Additionally, chatbots can be programmed to comply with financial regulations, making it easier for institutions to adhere to industry standards.
Who can benefit from a Finance Chatbot?
Finance Chatbots can benefit a wide range of individuals and organizations. In this section, we'll explore various audiences who can reap substantial benefits from implementing a finance chatbot in their financial journey.
Financial Institutions
Banks, credit unions, and other financial institutions can use finance chatbots to provide swift customer service, handle transactions, and send reminders about payment due dates or account updates.
Financial Advisors and Wealth Managers
Finance chatbots can aid financial advisors and wealth managers by offering real-time market insights, tracking portfolio performance, and even giving personalized investment recommendations.
E-Commerce Businesses
Finance chatbots can assist e-commerce businesses by handling customer transactions, providing immediate invoice generation, and facilitating quick resolution of order or payment queries.
Freelancers and Small Businesses
Small businesses and freelancers can benefit from finance chatbots for easy invoice generation, expense tracking, and getting simple financial management tips without the need for a dedicated finance team.
Individual Users
Finally, everyday folks can use finance chatbots to track spending, set saving goals, and get guidance on basic financial planning - like a personal finance buddy in your pocket!
How does a Finance Chatbot work?
We already know the basics, let's dive into how it works and makes life easy.
Leveraging Natural Language Processing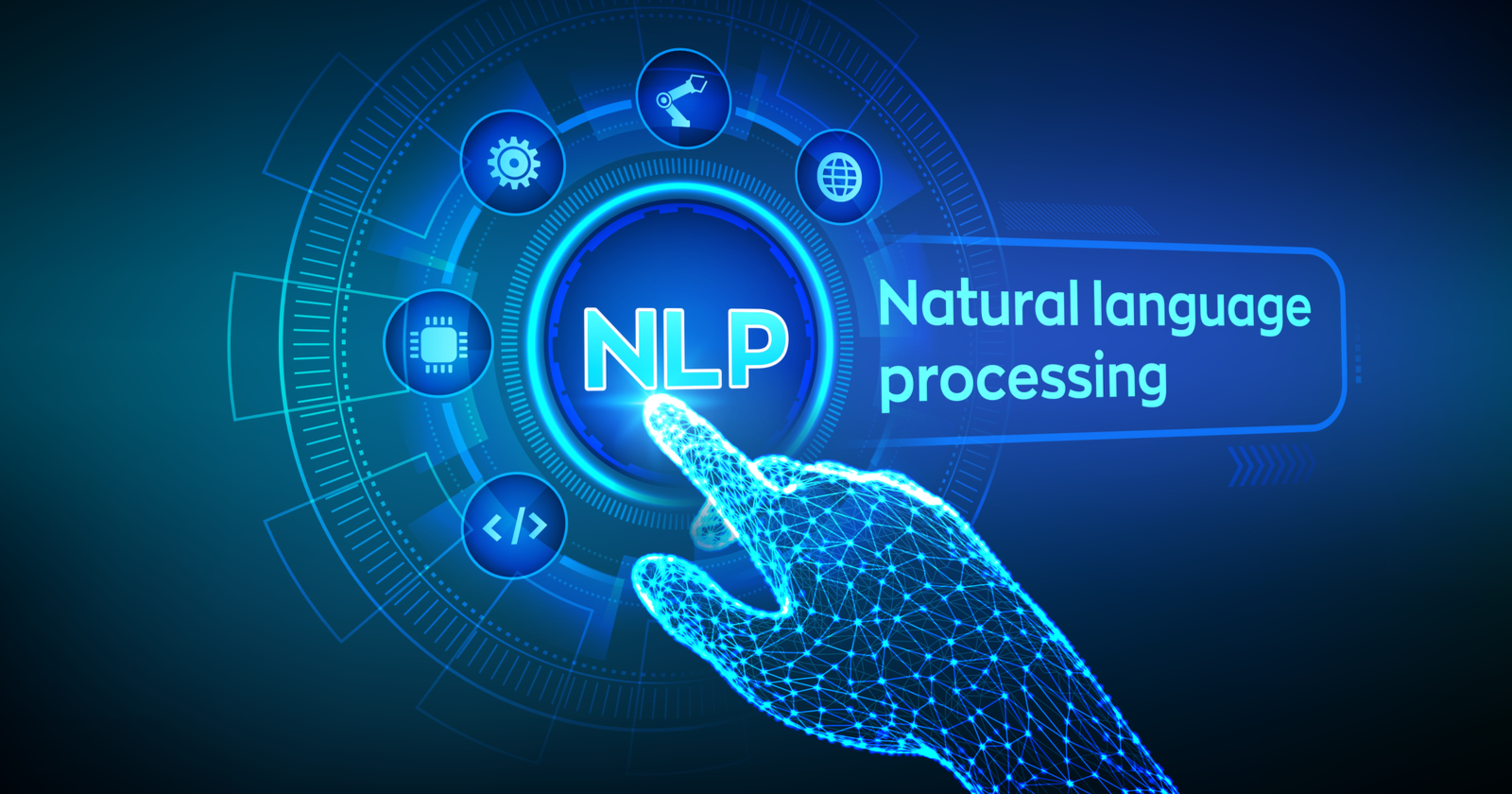 Finance chatbots employ Natural Language Processing (NLP) to interpret user inputs. NLP enables chatbots to understand, analyze, and respond to customer's text queries in a conversational and coherent manner.
In-depth Data Analysis
Finance chatbots analyze user data, transaction details, and behavioral patterns. This data-driven approach allows for personalized service delivery, facilitating more meaningful and targeted interactions with users.
Task Execution
Once user intent is understood, the finance chatbot then proceeds to fulfill the task - this could be answering a query, initiating a transaction, or delivering personalized financial advice.
Learning and Evolving via AI
Artificial Intelligence and Machine Learning are integral to finance chatbots. These technologies allow chatbots to learn from each interaction, evolving over time to improve their response accuracy and efficiency.
Prioritizing Security
Considering the sensitive nature of financial data, finance chatbots place significant emphasis on maintaining high security standards. They ensure safe digital transactions, user data protection, and strict adherence to financial regulations.
Key Features of a Finance Chatbot
Finance Chatbots offer a range of features to assist users in their financial activities. Some key features include:
Account Balances and Transaction History: Chatbots allow users to check their account balances and review transaction history in real-time, reducing the need for manual processes or accessing multiple platforms.

Personal Financial Management:

Chatbots can provide personalized

financial advice, budgeting tips, and expense tracking, helping users better manage their finances and achieve their financial goals.

Loan Applications and Calculations: Chatbots can guide users through the loan application process, calculate loan amounts, interest rates, and monthly payments, eliminating the need for manual calculations and reducing errors.

Investment Advice and Portfolio Management:

Chatbots

can offer investment recommendations based on user preferences and risk profiles. They can assist in portfolio management, track investments, and provide real-time market insights.
Best Practices for Implementing a Finance Chatbot
To ensure the successful implementation of a Finance Chatbot, it is important to follow these best practices.
In this section, we'll discuss some of the best practices for implementing a finance chatbot, providing useful guidance and consideration points to ensure a successful and effective deployment.
Prioritize Privacy and Security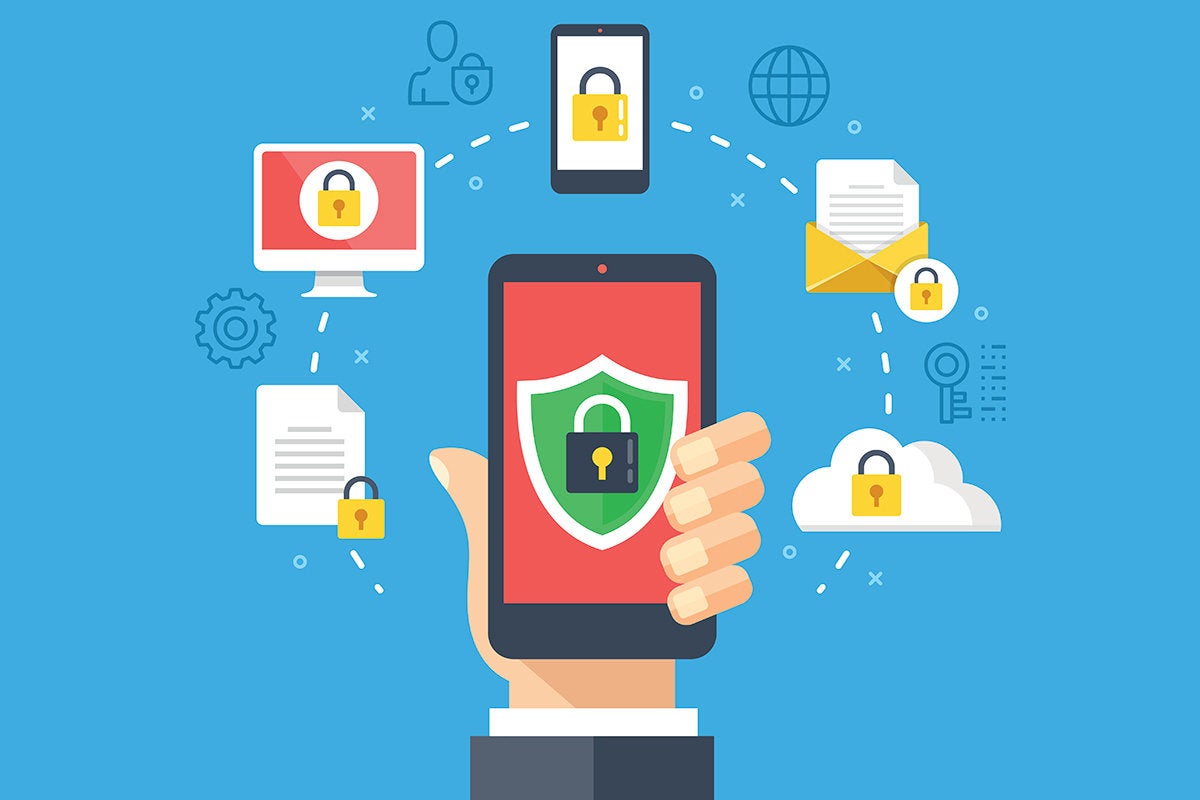 Since finance chatbots deal with sensitive information, embedding robust privacy and security measures should be a top priority. Implement stringent data encryption methods and adhering to regulatory compliance standards can help ensure user data protection.
Develop a Comprehensive Knowledge Base
A finance chatbot should be capable of handling a wide range of queries. Building a comprehensive knowledge base, complete with financial jargon and commonly asked queries, can significantly enhance the chatbot's efficacy.
Prioritize User Experience
User experience is key in finance chatbot deployment. Design the bot to be user-friendly and intuitive, and ensure it can promptly resolve user queries. Also, consider including a 'chat with a human' option for complex inquiries.
Robust Integration with Existing Systems
Integrate your chatbot effectively with your existing systems to enable seamless service delivery. It should have the ability to pull necessary data, conduct transactions, or update customer records as needed.
Continuous Learning and Improvement
For optimal performance, embed continuous learning capabilities into your chatbot. Analysing user interaction data and refining responses can help the chatbot evolve and better assist users over time.
Adherence to these best practices can help ensure the smooth implementation of a finance chatbot, improving your customer service and enhancing overall business operations.
Challenges with Finance Chatbots
In this section, we'll delve into some of the challenges that finance chatbots may face and considerations for effectively implementing these AI-powered conversational tools.
Understanding Complex Queries
Financial matters often involve complex jargon, which can be challenging for a chatbot to comprehend. Ensuring the chatbot has a comprehensive understanding of financial terminology and can handle nuanced queries is crucial.
Ensuring User Privacy and Security
Privacy and security are paramount in finance. Chatbots need to securely handle sensitive user information, maintain confidentiality, and adhere to stringent compliance guidelines. Building these safeguards can be difficult yet essential.
Providing Personalized Experience
Finances are personal, and so should be the interactions of a finance chatbot. Personalizing responses according to users' financial situations and behaviors can be a challenging task.
Integration with Existing Systems
Most financial institutions have legacy systems in place. Ensuring smooth integration of chatbots with these existing systems can pose a significant hurdle.
Handling Ambiguity and Miscommunication
As with any AI system, finance chatbots can struggle with ambiguity or miscommunication. Providing clear, correct financial advice in uncertain scenarios can be challenging, and mistakes can lead to serious consequences.
Frequently Asked Questions (FAQs)
How can a Finance Chatbot help me with budgeting?
A Finance Chatbot can provide personalized advice on budgeting, track expenses, and offer insights on saving opportunities, helping you manage your finances more effectively.
Can a Finance Chatbot help me apply for a loan?
Absolutely! A Finance Chatbot can guide you through the loan application process, calculate loan amounts, interest rates, and monthly payments, making the process smoother and more convenient.
How can a Finance Chatbot assist with investment advice?
A Finance Chatbot can offer personalized investment recommendations based on your preferences and risk profile. It can also help you track investments and provide real-time market insights.
Is my financial information safe when using a Finance Chatbot?
Yes, your financial information is secure. Finance Chatbots use encryption and follow strict security protocols to safeguard your data, ensuring confidentiality and protecting against unauthorized access.
Can a Finance Chatbot help me with tax-related queries?
Definitely! A Finance Chatbot can answer basic tax-related questions, provide information on tax deadlines, and offer guidance on deductions and tax credits. However, for complex tax situations, it is best to consult a tax professional.