Introduction to Facebook Automation
What is Facebook Automation?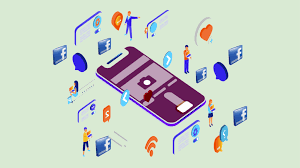 Facebook Automation is the practice of using software tools or scripts to automate certain tasks on the social media platform. These tools can save time and increase efficiency by automating repetitive or time-consuming tasks like posting content, scheduling posts, sending messages, and engaging with users.
Scheduling posts is a popular example of Facebook Automation. Instead of manually posting content at specific times, you can schedule posts in advance using automation tools.
Another example is message response automation. Automation tools can help businesses that receive a high volume of messages by sending automated responses to common inquiries or frequently asked questions. This has the potential to improve customer satisfaction and response time.
Why is Facebook Automation Important for Businesses?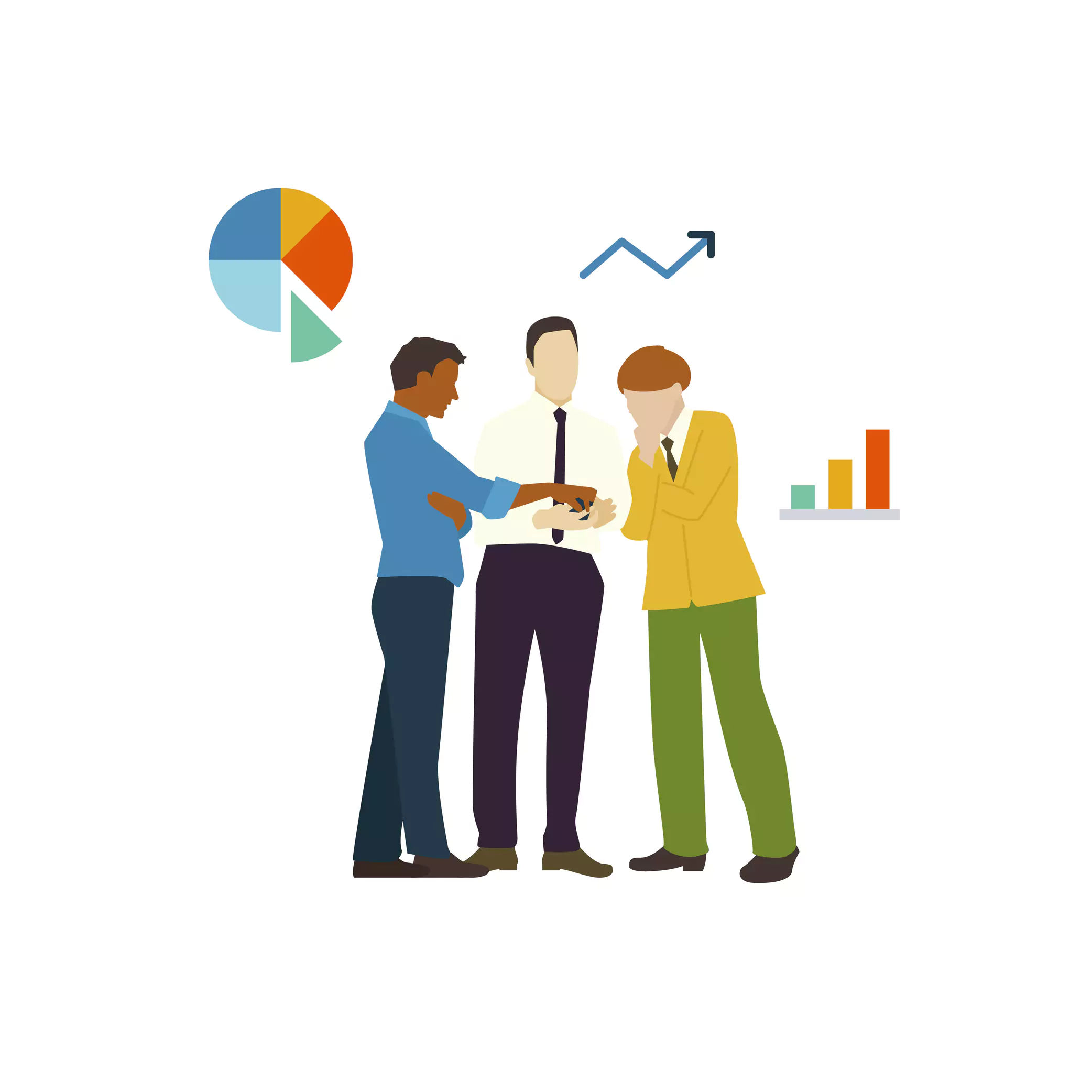 Facebook Automation can be a game-changer for businesses, and here's why:
Efficiency: Automating repetitive tasks frees up time for your team to focus on more important aspects of your business, like strategizing and engaging with customers.

Consistency: Scheduling content and automating responses ensure that your

Facebook

presence remains consistent, helping to build trust with your audience.

Optimization: Facebook automation tools can analyze data and provide insights to improve your marketing efforts, driving better results.

Cost-effective: By streamlining processes and reducing manual labor, automation can reduce costs and increase productivity.

Competitive edge: Stay ahead by leveraging automation to maximize your Facebook presence and keep up with the ever-changing social media landscape.
Facebook Automation Tools and Features
1. Facebook Ads Manager
The Facebook Ads Manager is like the superhero of ad management, offering you the power to create, manage, and optimize your Facebook ad campaigns like a pro. Key features include:
Campaign creation: Easily create ad campaigns with various objectives, such as increasing brand awareness, driving traffic, or generating leads.

Ad targeting: Use the detailed targeting options to reach your ideal audience based on demographics, interests, and behaviors.

Budget and schedule: Set your ad budget and schedule your ads to run at specific times or continuously.

Ad performance monitoring: Keep an eye on your ad performance with real-time metrics and reporting.

Optimization: Use the built-in optimization tools to improve your ad performance and get the most out of your budget.
2. Facebook Page Auto-Posting Tools
Content scheduling: Plan and schedule your posts in advance, ensuring a consistent content flow.

Post customization: Tailor your posts with eye-catching images, captivating captions, and engaging links.

Cross-platform sharing: Many auto-posting tools also support other social media platforms, allowing you to manage all your accounts in one place.

Performance analytics: Monitor the performance of your posts and tweak your content strategy for maximum engagement.
3. Messenger Chatbots
Messenger Chatbots are like your friendly (and super-efficient) customer support agents, ready to help your customers 24/7! Key features include:
Automated responses: Set up your chatbot to respond to frequently asked questions, handle inquiries, or guide users through specific processes.

Lead generation: Use chatbots to collect user information and generate leads for your business.

Personalization: Personalize chatbot interactions based on user data for a more engaging experience.

Integration: Integrate your chatbot with other tools and systems for a seamless customer experience.
4. Facebook Analytics and Insights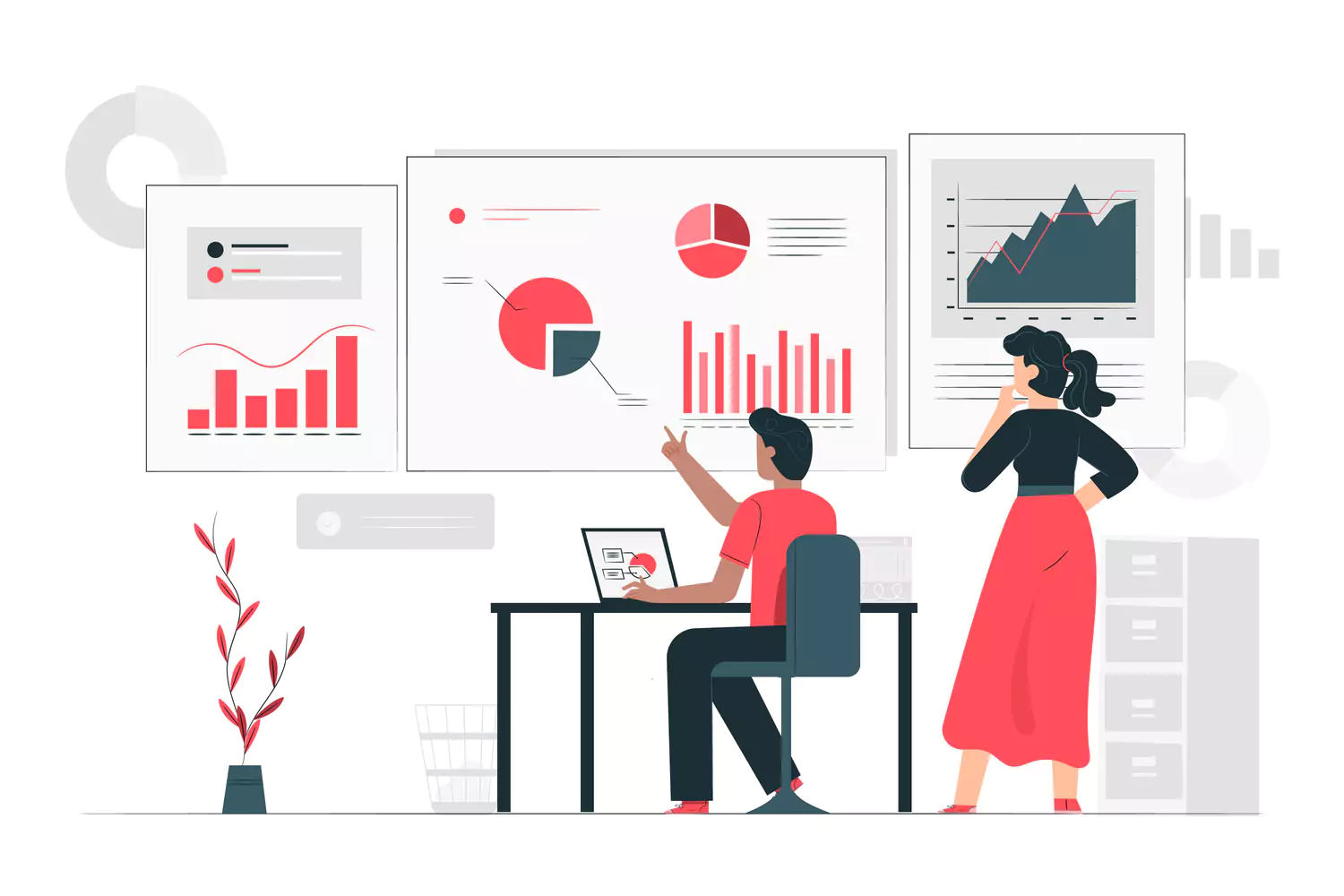 Knowledge is power! Facebook Analytics and Insights give you the data you need to make informed decisions and optimize your Facebook efforts. Key features include:
Page performance metrics: Track your Page's performance with metrics like reach, engagement, and page views.

Post analytics: Dive deep into the performance of individual posts to understand what content resonates with your audience.

Audience insights: Get to know your audience better with demographic data, interests, and behaviors.

Competitor analysis: Keep an eye on your competitors and benchmark your performance against industry standards.
With these fantastic tools and features, you'll be a Facebook Automation wizard quickly! So embrace the power of automation, and watch your business thrive on Facebook.
Best Practices for Facebook Automation
1. Setting Goals for Your Facebook Automation Strategy
Before diving headfirst into Facebook Automation, it's essential to set clear goals for your strategy. Ask yourself:
What tasks do I want to automate? Identify the repetitive tasks that consume most of your time, like scheduling posts or managing ads.

What are my objectives? Define the desired outcomes of your automation efforts, such as increasing engagement, driving traffic, or generating leads.

How will I measure success? Establish measurable Key Performance Indicators (KPIs) to track your progress and fine-tune your strategy.
Remember, a well-defined goal is like a guiding star for your automation journey!
2. Balancing Automation and Personal Interactions
While automation is fantastic, it's essential to strike the perfect balance between automating tasks and maintaining personal interactions with your audience. After all, nobody wants to feel like they're talking to a robot. Here are some tips:
Humanize your chatbots: Add a touch of personality to your automated messages, making them feel more human and relatable.

Monitor and engage: Keep an eye on your automated posts and ads, and jump into the conversation when necessary to provide authentic, personalized responses.

Segment your audience: Tailor your automated messages to specific audience segments, making them more relevant and engaging.
By balancing automation with personal interactions, you'll create a delightful experience for your audience that keeps them returning for more.
3. Ensuring Compliance with Facebook Guidelines
Facebook has a set of guidelines to keep the platform enjoyable and safe for everyone. When automating your Facebook activities, make sure to:
Review Facebook's policies: Familiarize yourself with Facebook's Community Standards, Advertising Policies, and Platform Policies to avoid violations.

Avoid spammy behavior: Don't bombard your audience with excessive or irrelevant automated messages, which could lead to penalties or account suspension.

Respect user privacy: Always obtain user consent before collecting their data and ensure your automated activities comply with data protection regulations.
By following Facebook's guidelines, you'll maintain a positive reputation and avoid any unpleasant surprises.
Implementing Facebook Automation for Your Business
1. Choosing the Right Facebook Automation Tools
With many automation tools available, choosing the right one can feel like finding a needle in a haystack. To make the right choice, consider:
Features and functionality: Look for tools that offer the needed features, such as ad management, post-scheduling, or chatbot creation.

Ease of use: Choose a tool with a user-friendly interface and helpful resources to make your automation journey smooth sailing.

Pricing and scalability: Opt for a tool that fits your budget and can grow with your business.

Integration capabilities: Ensure the tool can integrate with your existing systems and other marketing tools you use.
Remember, the right tool is like a trusty sidekick that empowers you to conquer the Facebook Automation universe!
2. Integrating Automation with Your Existing Marketing Strategy
To create a truly harmonious marketing ecosystem, it's crucial to integrate your Facebook Automation efforts with your existing strategy. Here's how:
Align your objectives: Ensure your Facebook Automation goals complement your marketing objectives.

Maintain a consistent brand voice: Keep your automated messages and content consistent with your brand's voice and values.

Synchronize campaigns: Coordinate your automated

Facebook

activities with your other marketing campaigns for maximum impact.
Integrating your automation efforts'll create a seamless marketing experience that drives even better results!
3. Measuring the Success of Your Facebook Automation Efforts
Last but certainly not least, it's crucial to measure the success of your Facebook Automation activities. Keep an eye on your KPIs and ask yourself:
Are my goals being met? Compare your results to your initial objectives and adjust your strategy as needed.
What's working and what's not? Analyze your data to identify areas where automation drives success and areas that need improvement.
How can I optimize my efforts? Use your insights to tweak and refine your automation strategy, maximizing its effectiveness.
Real-World Examples of Successful Facebook Automation
1. Case Studies of Businesses Using Facebook Automation Effectively
Let's look at some businesses that have harnessed the power of automation and achieved fantastic results.
The Fashionable Boutique: This chic boutique used Facebook Ads Manager to create highly targeted ad campaigns and reach their fashion-savvy audience. By automating their ad management, the boutique saw a 30% increase in sales and a 25% reduction in cost per acquisition.

The Gourmet Food Truck: This delightful food truck utilized Facebook Page Auto-Posting tools to schedule and publish mouth-watering posts. As a result, they experienced a 50% increase in post-engagement and a 35% boost in event attendance.

The Tech Startup: This innovative startup deployed a Messenger chatbot to field customer inquiries and generate leads. The chatbot's automated responses led to a 40% reduction in response time, a 20% increase in lead conversion, and a 15% uptick in customer satisfaction ratings.

The E-learning Platform: This online learning provider harnessed

Facebook

Analytics and Insights to optimize their content strategy. By tracking their performance and adjusting their approach, they saw a 70% increase in course sign-ups and a 45% boost in organic reach.
2. Key Takeaways from Successful Facebook Automation Strategies
Here are some valuable lessons we can learn from these businesses that have mastered the art of Facebook Automation:
Start with a clear goal: Just like our fabulous boutique, having a well-defined objective helps you tailor your automation efforts and achieve the desired outcomes.

Consistency is key: Like our food truck friends, maintaining a consistent posting schedule with auto-posting tools can lead to increased engagement and brand visibility.

Personalize and humanize: Take a page from the tech startup's playbook and make your automated interactions more engaging by adding a touch of personality and personalization.

Measure, analyze, and optimize: Follow in the footsteps of the e-learning platform and use data to make informed decisions, refine your strategy, and maximize your Facebook Automation success.
FAQs
1. What is Facebook Automation, and how does it work?
Facebook Automation involves using software tools or scripts to automate tasks like posting, commenting, and engaging with users on the platform.
2. Can Facebook Automation help my business grow?
Yes, Facebook Automation can save time, improve consistency, and increase engagement, ultimately helping your business grow and reach a wider audience.
3. Is using Facebook Automation against Facebook's terms of service?
Some automation activities may violate Facebook's terms, while others don't. Be cautious and familiarize yourself with their guidelines to avoid account restrictions.
4. What kind of tasks can I automate on Facebook?
With Facebook Automation, you can automate tasks like posting content, scheduling, sending messages, commenting, and liking posts, among other activities.
5. Are there any risks associated with Facebook Automation?
Potential risks include account restrictions, loss of authenticity, and decreased user trust. It's essential to use automation responsibly and prioritize genuine user interactions.