What is Blockchain Technology?
Blockchain Technology is a type of advanced database mechanism that operates as a distributed public ledger, which allows secure and transparent sharing of data between parties on a business network. The Blockchain database consists of blocks and chains that make up an unalterable or immutable ledger for tracking orders, payments, accounts, and transactions.
Blockchain Database
The Blockchain database is a digital ledger that stores all kinds of transactions. Every transaction is verified by the network nodes to ensure it complies with the cryptographic rules and is added to the Blockchain database as a block of information. Once a block is added to the database, it is very hard to modify or destroy it.
Blocks and Chains
Each block in the Blockchain database contains a verified set of transactions that are cryptographically secured. Once a block is added to the database, it cannot be changed or deleted. Blocks are connected in chronological order to form a chain, which means that the database is chronological and invariable.
Why Blockchain Technology?
The use of Blockchain Technology is essential for businesses that require trustless transactions with no intermediary. Here are some reasons why Blockchain Technology is essential for businesses:
Enhanced Security
Blockchain technology is built upon a decentralized, distributed ledger system. This design helps secure transactions against vulnerabilities commonly found in centralized databases, safeguarding your digital assets.
Increased Transparency
Blockchain's public nature maintains a high level of transparency. Each transaction is easily traceable and verifiable, helping to create trust and reduce information asymmetry among participants.
Reduced Costs
Blockchain cuts down costs associated with traditional financial transactions by eliminating intermediaries. These cost savings can then be passed down to consumers and businesses, promoting economic efficiency.
Accelerated Transactions
Blockchain technology enables faster, direct transactions between parties. With no intermediaries, transactions can be completed in near real-time, streamlining business operations and improving efficiency.
Improved Data Integrity
Blockchain's inherent immutability ensures that information cannot be tampered with once recorded. This guarantees data integrity and reliability, leading to more trust in the system and its participants.
How does Blockchain Technology Work?
At its core, Blockchain Technology works by allowing secure and transparent sharing of data between parties on a network without a trusted third party. Here are some explanations of the key components of Blockchain architecture and their functionalities:
Creation of Blocks
Blockchain technology operates through a series of 'blocks' that store data. Each block contains unique information such as transaction details or digital records.
Linking Blocks
Each of these blocks is linked to the next one in a 'chain,' using cryptographic hashes. This creates a blockchain.
Decentralized Network
Blockchain operates on a decentralized network, meaning that data is not stored in a single place. Instead, multiple copies are distributed across a network of computers, or 'nodes'.
Verification Process
Before a new block is added to the blockchain, network participants (nodes) must verify the authenticity of the transactions.
Immutable Records
Once a block is added to the blockchain, it's nearly impossible to alter the data it contains. This immutability provides blockchain with a high level of data security.
What are the Benefits of Blockchain Technology?
Blockchain Technology has numerous benefits. Some of them include:
Increased Transparency and Trust
Blockchain Technology enables businesses to create secure and transparent transactions that can be validated by anyone on the network.
Improved Efficiency and Accuracy
Blockchain Technology enables businesses to eliminate intermediaries, reduce costs, and improve efficiency by automating transactions and offering traceable transactions.
Decentralization and Security of Data
Blockchain Technology creates a decentralized system that decentralizes power and increases security by removing the possibility of tampering with the data.
What are the Features of Blockchain Technology?
Blockchain Technology has unique features that differentiate it from traditional database technology. Some of the features include:
Decentralization
Decentralization is the transfer of control and decision-making from a centralized entity to a distributed network. This ensures no single entity controls the data on the network, and it's impossible to erase the data.
Immutability
Immutability is the characteristic of data once it's recorded to the Blockchain, which means that once the information is added to the network, it cannot be changed or deleted.
Consensus
Consensus is the set of rules for participant consent in recording transactions, which ensures that every transaction on the network is validated and approved by the network nodes.
Types of Blockchain Networks
There are two primary types of Blockchain networks - Public Blockchains and Private Blockchains.
Public Blockchains
Public Blockchains are networks in which data can be accessed by anyone anonymously. These networks are inclusive, and anyone can join and participate in the network.
Private Blockchains
Private Blockchains are invite-only networks, where access to the network is restricted to members only. These networks are exclusive and cater to a specific group of people or organizations.
How is Blockchain Different from Cloud?
Blockchain Technology is often compared to Cloud Technology. However, there are significant differences between the two.
Data Distribution
Blockchain data is decentralized, stored simultaneously across many nodes. In contrast, cloud data is centralized, typically stored on servers owned by a single entity.
Control over Data
In blockchain, data control is democratized, shared by all participants in the network. However, in a typical cloud setup, the hosting company maintains authority over the data.
Data Security
Blockchain offers high security through data immutability and transparency. Whereas in a cloud, security is dependent on the provider's protocols and infrastructure.
Data Modification
Blockchain data is virtually unmodifiable once added to the chain. In the cloud, data can be readily changed or deleted by authorized personnel.
Use Case
Blockchain is often used in scenarios requiring transparency and peer-to-peer transactions, like cryptocurrencies. The cloud is generally used for scalable storage and accessibility of data and applications.
What is the Difference Between Bitcoin and Blockchain?
Although Bitcoin and Blockchain are often used interchangeably, they are not the same thing. Here's a brief explanation:
Bitcoin is a digital currency, while Blockchain is the technology that underpins it.
Role and Functionality
Bitcoin is used for transactions, similar to traditional currencies. Blockchain is a decentralized ledger that records these transactions across multiple systems.
Scope and Usage
Bitcoin is just one application of blockchain technology, which can be employed in wide-ranging situations, from tracking medical records to smart contracts.
Creation Mechanism
Bitcoin is created through 'mining', a process involving solving complex mathematical problems. On the other hand, a blockchain can be created by anyone with enough computing power and technical knowledge.
Market Presence
While Bitcoin is a specific and renowned blockchain-based cryptocurrency, the blockchain as a concept is fundamental to an array of other digital currencies and decentralized applications.
How Do Different Industries Use Blockchain?
Blockchain Technology is used in various industries for various reasons. Here are some innovative ways in which industries are using the technology:
Supply Chain Management
Blockchain Technology streamlines supply chain management by providing traceability and transparency of goods from production to delivery.
Healthcare
Blockchain Technology enables secure sharing of patient data, preventing the risk of data breaches and providing decentralized access to medical records.
Real Estate
Blockchain Technology streamlines the sharing of property rights and titles, thus making the buying and selling processes easy and secure.
Frequently Asked Questions (FAQs)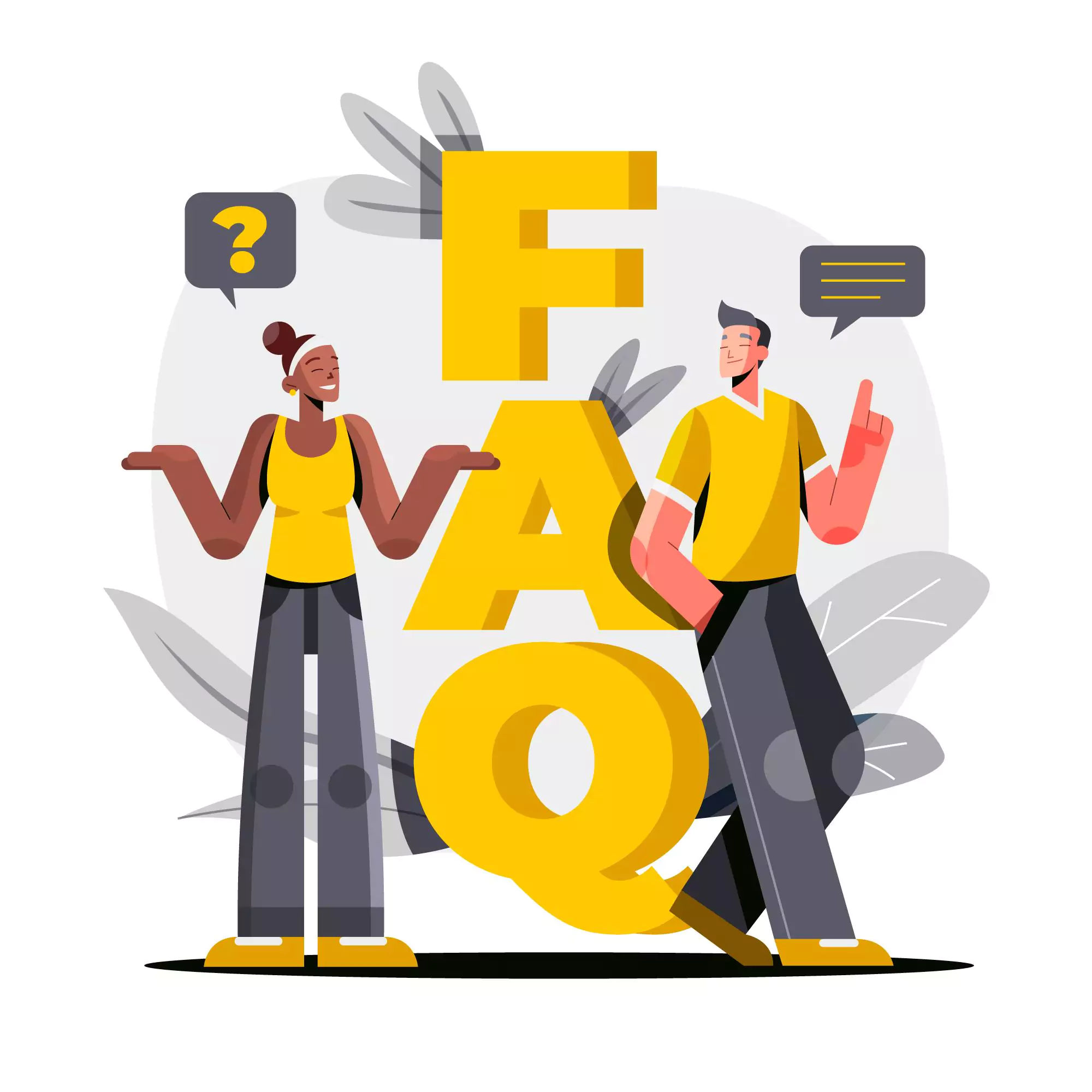 What is the advantage of using Blockchain Technology in data management?
Blockchain Technology offers a tamper-proof and transparent ledger, making data management more secure, efficient, and accurate.
How can Blockchain Technology benefit industries?
Blockchain Technology can improve supply chain management, healthcare, real estate, and other industries by offering secure, decentralized access to data, streamlining processes, and reducing intermediaries' costs.
What is the difference between public and private Blockchains?
Public Blockchains allow anyone to access data anonymously, while private Blockchains restrict access to pre-approved members only.
How does Blockchain Technology differ from Cloud Technology?
Cloud Technology involves delivering hardware and software systems over the internet, while Blockchain Technology creates a distributed database that provides tamper-proof and decentralized transactions.
Which industries are using Blockchain Technology?
Blockchain Technology is being used in supply chain management, healthcare, real estate, and more as it offers secure and transparent sharing of data, making the business processes more effective and efficient.