Introduction
Would you prefer a personalized digital companion that learns your unique needs and preferences?
If you answered yes, then Cortana digital assistant may be the ultimate AI assistant for you. Microsoft's Cortana is an AI voice assistant that makes the ultimate digital companion.
Recent surveys by Voicebot.ai show Cortana AI is used on over 500 million Windows 10 devices, giving it a strong user base. Cortana voice assistant connects across Microsoft services like Office and Outlook to be a truly unified companion.
With each interaction, Cortana AI learns user preferences and remembers context to make conversations more natural. Users can chat casually with Cortana AI without specific commands.
In this blog, we will explore why Microsoft's Cortana is the unrivaled leader in the world of virtual assistants!
What is Microsoft Cortana?
Microsoft Cortana is a virtual assistant that uses voice commands and natural language to help users with tasks such as setting reminders, answering questions, and controlling smart home devices.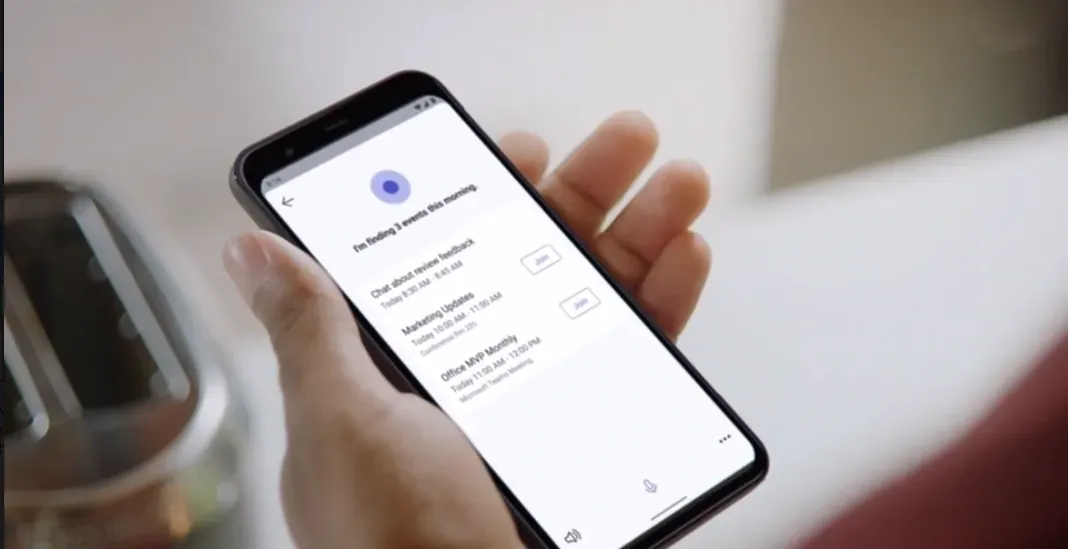 It was first released in 2014 and is available on Windows 10 devices, Xbox One consoles, and Android phones.
What can Microsoft Cortana do?
Here are some of the things Cortana can do:
Set reminders and alarms

Answer questions about the weather, news, and other topics

Control smart home devices

Make phone calls and send text messages

Translate languages

Find information on the web

Create and manage lists





Why is Cortana the Ultimate Digital Companion?
Below are some of the reasons why Coratna is considered the ultimate digital companion:
Contextual Awareness that Amazes
Microsoft's Cortana's ability to understand and adapt to your needs is truly remarkable. From your morning routine to your commute back home, this digital companion is always one step ahead.
By learning from your interactions and preferences, Cortana voice assistant provides you with personalized suggestions and information when you need it the most.
Natural Language Processing for Effortless Communication
Gone are the days of rigid commands and complex user interfaces. It understands natural language commands and responds conversationally.
Whether you want to set a reminder, send a message, or find a nearby café, just ask Cortana digital assistant and you will have the answer.
Seamless Device Integration
It is not confined to a single device. Cortana seamlessly integrates across all your devices, including your PC, tablet, and smartphone.
Whether you're on the move or at your desk, Cortana voice assistant is there for you, ensuring a consistent and efficient user experience.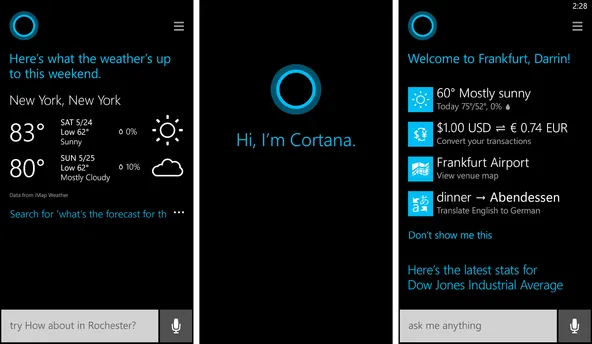 One Hub for All Your Data
With Cortana AI, you no longer need to remember where you stored that important document or appointment. It acts as a centralized hub, managing your files, contacts, and calendar events.
Just ask Cortana AI to find a specific file or schedule a meeting, and it will handle the rest. Doing this saves time and energy.
Stay Organized and Never Miss a Beat
Microsoft Cortana's proactive approach to organization is truly helpful. Cortana's digital assistant can remind you about upcoming deadlines, and suggest tasks based on your schedule. It even offers traffic updates before you leave for an important meeting.
Get Answers Instantly
Have a burning question or need some quick information? Just turn to Cortana AI. This digital companion has access to a vast knowledge base. It can provide you with instant answers to queries ranging from general knowledge to specific topics.
Cortana's ability to retrieve accurate and relevant information is truly second to none.
Music, Movies, and More
Microsoft's Cortana understands your entertainment preferences and can help you discover new music, and recommend movies. It can even tell jokes to brighten up your day. With Cortana digital assistant by your side, dull moments will be a thing of the past.
Personalized Daily Briefings
Start your day with a personalized briefing from Cortana. Get the latest news, weather updates, and your schedule all in one place.
By tailoring the briefings to your interests and preferences, Cortana's voice assistant ensures that you're informed and ready to conquer the day.
Conclusion
Cortana is the best digital companion because it is personalized, conversational, helpful, and secure. It learns your preferences and habits over time, so it can tailor its responses to you.
Cortana AI can also carry on natural conversations, answer your questions, and help you with a variety of tasks. Cortana is also designed to protect your privacy, so you can be sure that your information is safe.
Cortana AI is the AI companion that simplifies your life, boosts your productivity, and adds a touch of fun to your everyday tasks. According to a 2022 report by Statista, Cortana is the third most popular virtual assistant in the United States.
With Cortana AI's personalized assistance, smart integration, and intelligent support, Microsoft's Cortana is a powerful tool that will undoubtedly make your life easier and more enjoyable.
So, why wait? Say hello to Cortana's digital assistant and have the ultimate companion with you.