Recently, Facebook made a huge impact as a social media strategy for small businesses. But do you know that you can strengthen your social media strategy and brand value with WhatsApp Business?
WhatsApp is no longer limited to chats and calls with your friends. WhatsApp has also joined the race of business platforms.
It is similar to the WhatsApp application but with more business-oriented features. WhatsApp Business assists in connecting with your customers very easily, as everyone is a WhatsApp user. It also helps in customer support by providing immediate and personalized customer service.
Do you know countries like Brazil and India have more than 400 million daily active users on WhatsApp? This business application has a high penetration rate of above 85% in Spain, Italy, and the Netherlands. So, if you want to integrate WhatsApp for business, you need some cool tips and tricks to make the most of it.
Continue reading to learn more about tips and tools to make the most of the WhatsApp Business.
Tips and Tools to make most of WhatsApp business!
Customer Communication
According to this sales advice, using WhatsApp for follow-ups rather than direct phone calls will increase response rates by 40%. Unknown callers are never welcomed, but we are more likely to reply to personal notes. We saw improved reaction and engagement once we started utilizing WhatsApp for consumer contact.
Additionally, it provides a chance for some informality. What would you do, for instance, if you issued a quote to a potential customer but received no response? Either give him a call or write him a formal follow-up email. Instead of doing this, you can obtain a rapid answer if you send a brief message on WhatsApp asking about the situation.
Create a Business Profile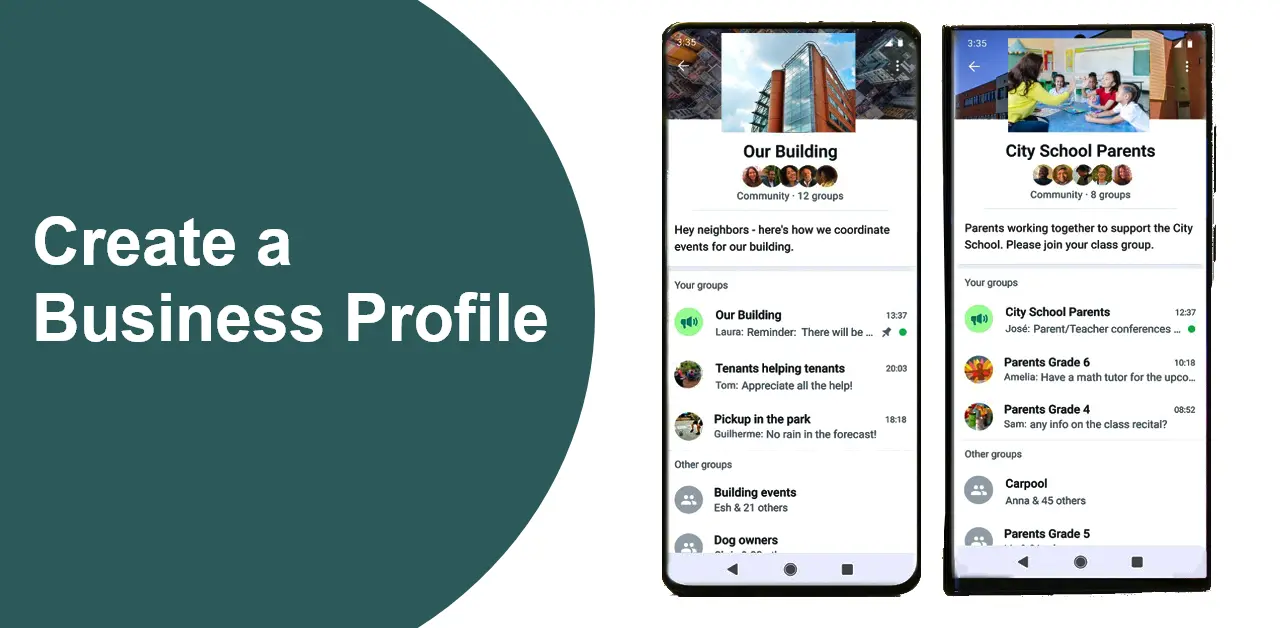 Installing the WhatsApp Business App on your smartphone is the first step in utilizing WhatsApp to build your business. Create a business profile with all the information about it, including its name, address, hours of operation, website link, category, and short business description. Visitors will see all the information about your company when they view your profile. It makes it simple for potential consumers to contact or connect with you to convert.
WhatsApp Auto-responder
With WhatsApp Business, you can use corporate settings to build automatic answers, or "bots," so that you may react to consumers without having to do it yourself. There are numerous customized messages you may make:
Welcome statement
Absence message
Swift responses
Create Broadcasts and Groups Effectively
It might be useful to create broadcasts and groups depending on criteria like hobbies, gender, etc. For example, you may build broadcast lists for men and women if you own an online clothing business. The audience may be interested in receiving product links sent by the group. It is a time-saving method that enables simultaneous contact with many potential clients.
WhatsApp Analytics
This iteration of WhatsApp Business gives us access to a part of statistics reports, which are now relatively basic. However, it is anticipated that we will be able to access conversion data, clicks, views, and other metrics in the future.
Before having access to this individualized information for each WhatsApp Business account, we already knew that the WhatsApp user accessed the app more frequently between 7 and 10 p.m., or in the last hours of the day and just before night.
WhatsApp Integration in an online store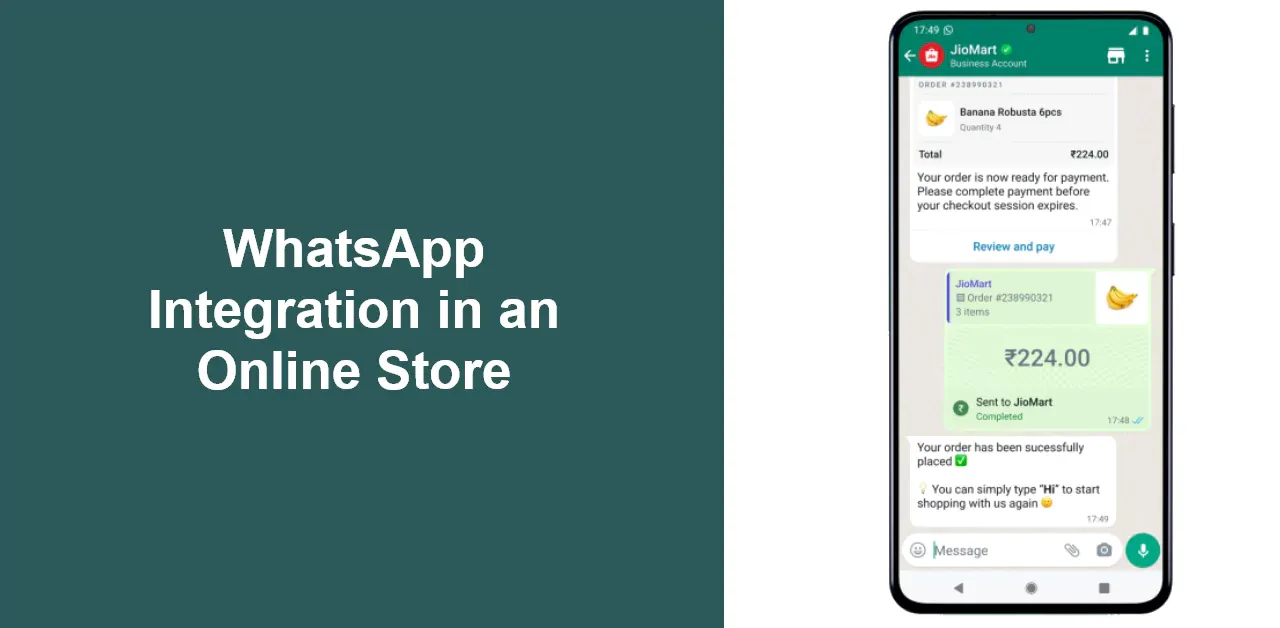 Utilizing WhatsApp is quite simple. Making it easier for customers to use WhatsApp to contact you with questions or share products with friends and family directly from your online store may enhance the customer experience and increase traffic.
You may encourage customers to WhatsApp their loved ones about the items. As opposed to businesses, people are more likely to trust their friends and relatives.
Leverage Contacts as Leads
Consider every communication a consumer sends to you via WhatsApp, whether it comes via your website or social media. Data is essential and aids in increasing sales.
Additionally, you might wish to convert WhatsApp contacts into excel files to add them to your client list for SMS or email marketing. It will be simple for you to identify which clients are most likely to be interested in product promotions if you have customer lists.
To properly categorize your target audience, organize your contacts based on each sort of individual, their interests, connection times, and leisure times, and export your contact list.
Share Coupon Codes
Share any news of new discounts based on coupon codes with all of your WhatsApp business connections. Customers are constantly interested in discounts, and when they learn about coupon codes, deals, and reductions, their purchase likelihood improves significantly.
Marketing & Promotion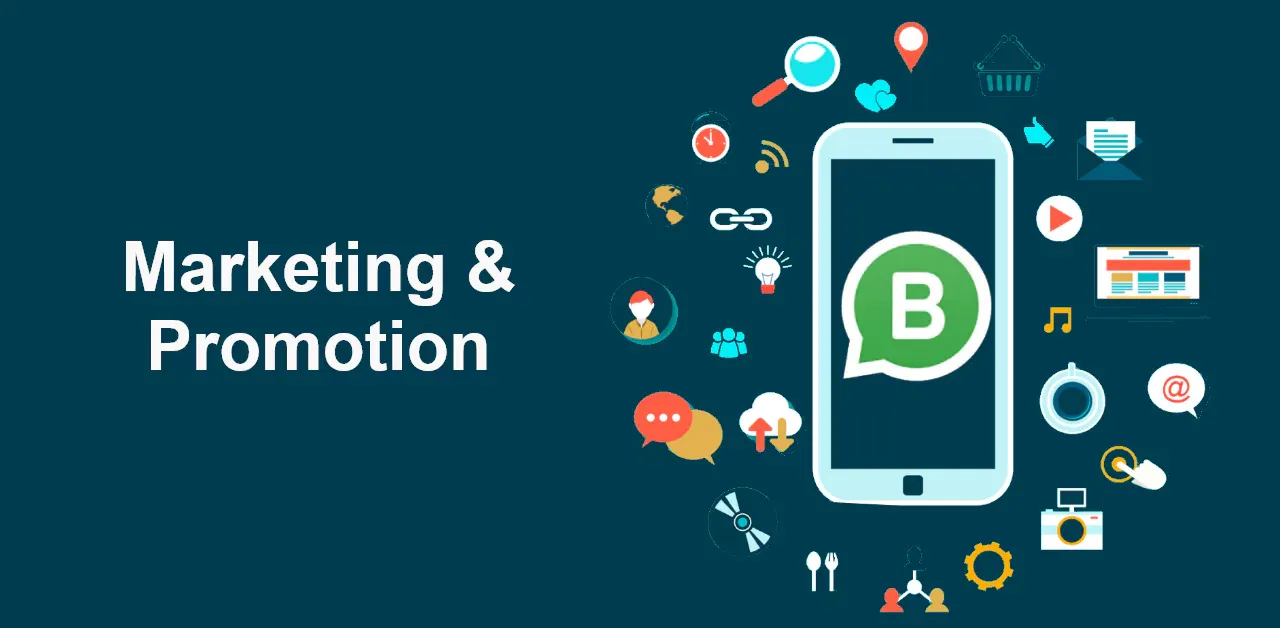 The new SMS is WhatsApp. We've realized that WhatsApp has great potential as a marketing tool. For one-on-one interactions with our listeners, it is a good platform. WhatsApp allows you to send text messages, photographs, audio files, and brief product videos to users worldwide.
There are fewer format restrictions than SMS or email, and the likelihood of delivery is higher.
It does not imply that you should continuously send WhatsApp messages to your clients. Instead of attempting to attract new users, you could utilize WhatsApp to engage with your most devoted existing clients.
Nobody likes receiving messages from unknown phone numbers. You must think of inventive ways to advertise yourself if you want to garner a positive response.
Feedback
Unbelievably, WhatsApp messages have a 99% open rate. Once the items have been sold, increasing brand loyalty, trust, and reputation also involve asking for feedback via WhatsApp messaging. Additionally, soliciting feedback to enhance your offerings can boost brand recognition and trust.
Personal Touch
With WhatsApp, creating a relationship with clients is simple yet effective. Small companies should thus take the time to talk with clients about their needs and how the items might be useful or solve an issue for them.
Customers might not want to pick up the phone when a stranger calls. Use WhatsApp to establish a long-lasting relationship with consumers instead of a phone call.
Customer Service
Due to its larger reach, WhatsApp may be an excellent tool for customer assistance. Your clients will always prefer messaging you via WhatsApp versus contacting a helpline or opening a support request. Therefore, only use WhatsApp as a customer assistance method if you receive a limited amount of requests from customers.
Giveaway
Increase consumer involvement by providing something free with a transaction. Your business can grow significantly by sending a giveaway message or publishing a story status. Businesses also use WhatsApp Stories for marketing purposes.
Display your goods in a catalog.
The catalog feature of WhatsApp Business compared to a mobile storefront. Thanks to this feature, customers may explore your items without leaving the app. WhatsApp stories are a fantastic tool for showing off product demos. Additionally, creating a YouTube video and sharing a link to it would be preferable if you wanted to offer a thorough demonstration.
This feature drew attention to new items, seasonal collections, or bestsellers. Here are some important details regarding the catalog:
A title, price, description, product code, and link to the item on your website may all be included for each good or service.
Every item has a picture.
Links from the catalog are shared in WhatsApp conversations.
Create Useful Content
Building a faithful consumer base may be facilitated by producing valuable, instructional, and informational content. WhatsApp may be a place to promote this material and benefit your clients!
The increased use of WhatsApp and its incredibly simple user interface contribute to the increased consumption of content on WhatsApp.
Allow Special Access
Suppose you run an online business and are preparing to provide festival deals for a week. Two days before the festival deals start, you will send a WhatsApp message to your current clients. Customers who receive such benefits feel valued and more loyal to the business.
Conclusion
From 15 to 60 years old, practically everyone uses WhatsApp these days. The market has expanded thanks to the app. Thus, using it for business makes perfect sense. WhatsApp for business is a potent tool for communication. Due to how easy it is to use in business, it has gained much popularity. It is a fantastic way to start quickly and at a low cost. In conclusion, use these tools and strategies of WhatsApp Business to expand your business more quickly.