Do your potential consumers and clients like WhatsApp over Messenger? Have you thought about using WhatsApp ads for your company?
WhatsApp is a well-known and client-focused messaging network that businesses frequently utilize as a marketing and commercial communication tool.
Having said that, businesses can spread the word about their use of WhatsApp Business to their clientele by running click-to-WhatsApp ads.
The highly effective ad formats, Click to WhatsApp Ads and Click to Chat, will help you quickly attract users to your chatbot or messenger service. As always, there are a few considerations to make to succeed in performance marketing.
Since Meta (formerly Facebook) launched "Click To WhatsApp Ads" on its platform, the practice of advertising on WhatsApp has begun to gain popularity.
According to studies, messaging applications for communication increases brand connection for more than 55% of consumers.
In this article, we'll show you how to leverage Facebook advertisements for WhatsApp to enable single-click messaging between customers and potential clients using your business's number.
What are click-to-WhatsApp ads?
You may add a "Send Message" button to your Facebook or Instagram advertisements that begin a WhatsApp discussion using Click-to-WhatsApp advertising. Customers can initiate a WhatsApp conversation with your company by clicking on the button in your ad.
The ads are similar to others you can place on Facebook or Instagram. The only difference is the call-to-action button. It says "Send Message" and launches the WhatsApp App or WhatsApp Web rather than a landing page.
This is useful when orders or appointments need to be coordinated, a consultation needs to be begun immediately, or you want to do small surveys or lead generation using a chatbot.
WhatsApp Ads: How Do You Create Click To WhatsApp Ads?
Here are the steps to take if you want to run WhatsApp campaigns through the Facebook Ads manager:
Step 1: Create a WhatsApp Business Account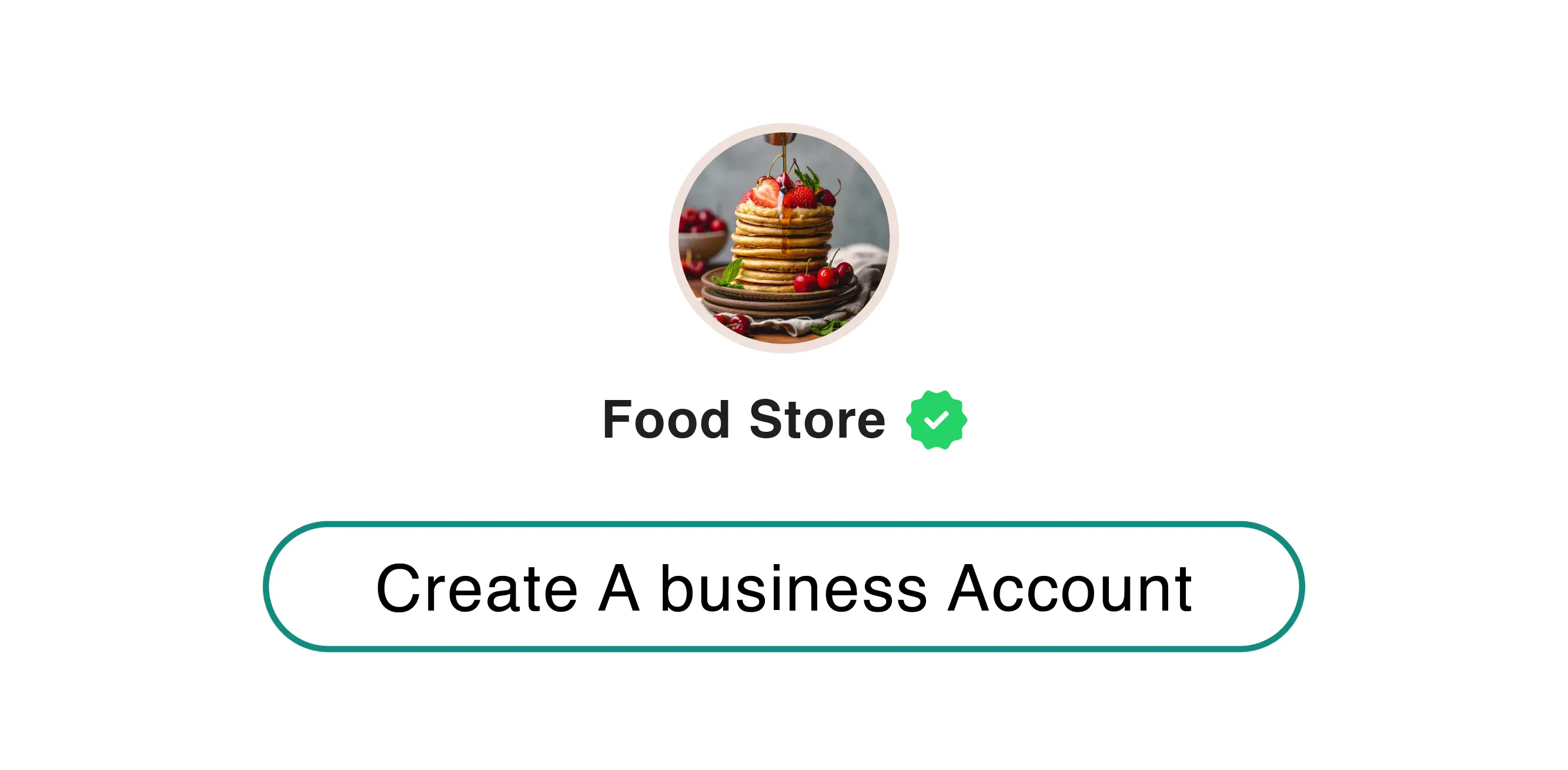 The first step in generating a click-to-WhatsApp ad is to register a WhatsApp Business account because you cannot run WhatsApp advertising using an ordinary WhatsApp account. You can use the WhatsApp Business app to create a simple business account or the API (connecting with a WhatsApp Business Partner), which expands communication, automation, and marketing capabilities.
Step 2: Add a WhatsApp Business number to your Facebook page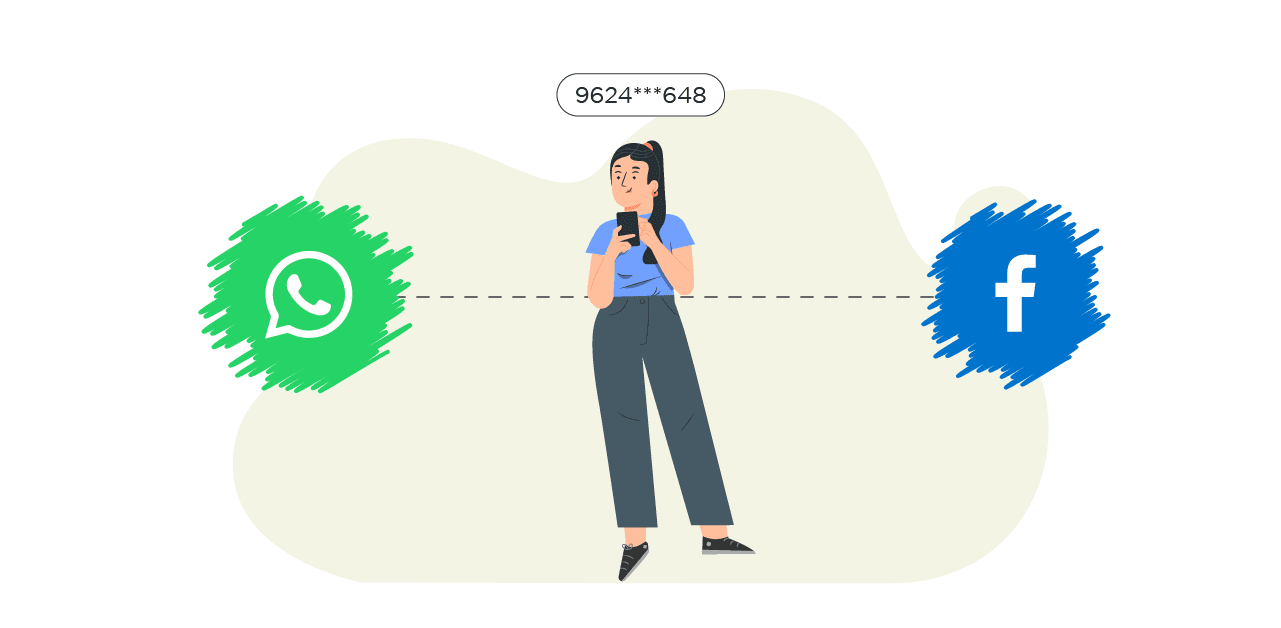 This is a required step to launch click-to-WhatsApp campaigns. You must set up a Facebook page for your company and link it to your WhatsApp Business account by entering your registered cellphone number. Follow these instructions to connect your WhatsApp number:
Open your

WhatsApp

Business application.

Click on Settings.

Open Business Tools -> Facebook & Instagram.

Click Facebook -> Continue & log in to your Facebook page.

Click 'Connect WhatsApp.'

When connected, the WhatsApp button will appear on your Facebook profile.
Step 3: Set Up Click To WhatsApp Ads On Facebook Ads Manager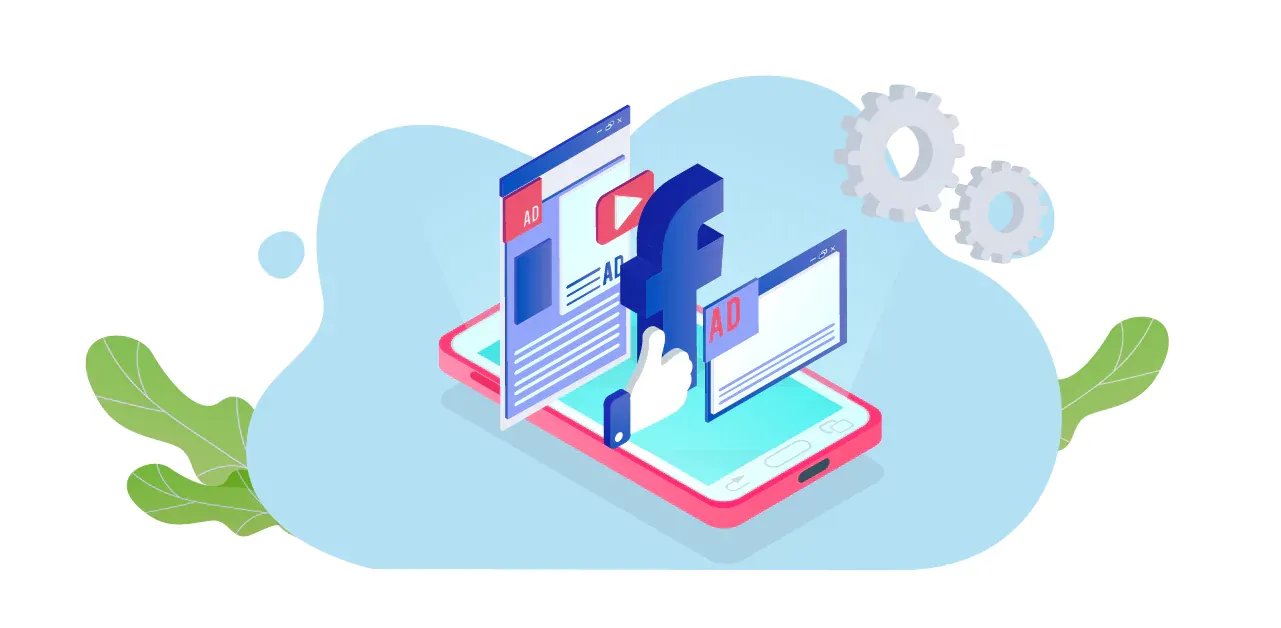 The next step is to use Facebook Ads management to construct a click-to-WhatsApp campaign. Let's examine how to set up your own WhatsApp advertising campaign on Facebook.
Click "Create" on the campaigns tab in Facebook Ads Manager after opening it.

When prompted to choose a campaign goal, choose "Messages" from the options.

You can name your new campaign and ad on the following page. Even if it could be optional, giving a campaign or advertisement a name might aid in identifying it from other marketing tactics.

The next action is to decide on the ad campaign's bid strategy. Facebook has two pre-set bid techniques that can be utilized to optimize your campaign: the highest volume and bid cap.

In the following stage, you can select the ad kind, destination, and messaging app to which the Ad should redirect. Since we are setting up a click-to-WhatsApp advertisement, we may choose the "click to message" type and WhatsApp as the messaging application.

Once everything is in place, you should allocate the entire budget for the marketing campaign. You may also schedule your adverts to run later on this screen.

The target market for the advertising campaign will be determined in the following stage. You can target advertising on Facebook based on location, gender, age, language, and other factors.

The location of your advertisement on Facebook, Instagram, and other audience networks can be chosen in the following stage. Although you can choose the locations manually, we advise leaving it in Facebook's suggested automatic placement.

Then decide on the ad's format. You can run a single-image or single-video carousel ad or both. A carousel can promote a variety of goods in a single advertisement.

You must then optimize the ad content, locations, and budget.
Step 4: Review your WhatsApp Ad campaign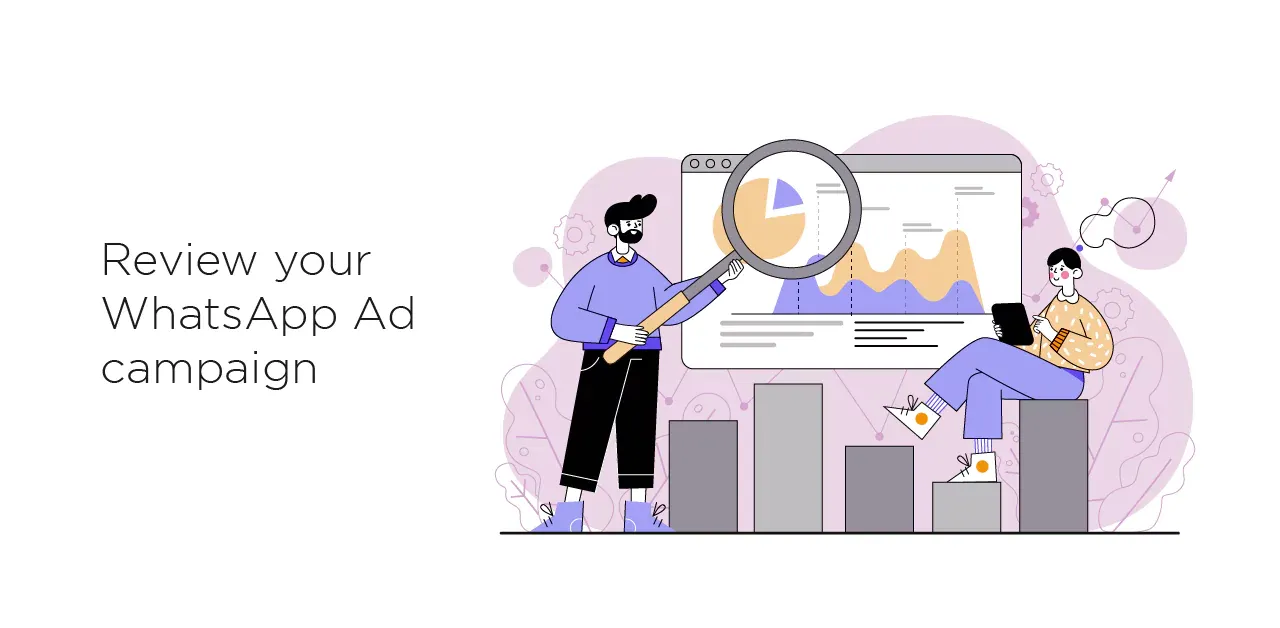 You can build the advertisement and view the welcome message template once everything has been verified. When you submit the ad campaign, Facebook will check the advertisement to ensure it complies with its internal regulations. The ad will go online after being authorized.
After the advertisement is online, it's critical to assess how the campaign frequently performs and, if necessary, make adjustments.
Conclusion
If your customers are already using WhatsApp to communicate, this messaging software could be a great resource for your company. By creating a WhatsApp Business account and directing Facebook ads to WhatsApp, you can begin communicating with clients at scale and more efficiently accomplishing your business goals.
WhatsApp Corporate messaging is a useful tool for business communication. With a WhatsApp Business account, you can communicate with your consumers in a personalized way, which will help you foster relationships with them.
With the help of the No Code Flow Builder from BotPenguin, you can create a smart chatbot for WhatsApp Business.
So what are you waiting for? Go check it out now!