Today, Slack has become one of the most popular collaboration tools. More than 12 million users use Slack for team communication. A 2021 survey indicated that team productivity has boosted up to 32% due to collaboration tools.
Slack enhances other tools with instant messaging services and focuses on enterprise customers to make a company profitable.
However, it is not necessary to choose a product just because it is popular because there are some great alternatives. Slack is one of the best, but it also comes with some drawbacks.
Continue reading to figure out the perfect team comms channel for your business.
What is Slack?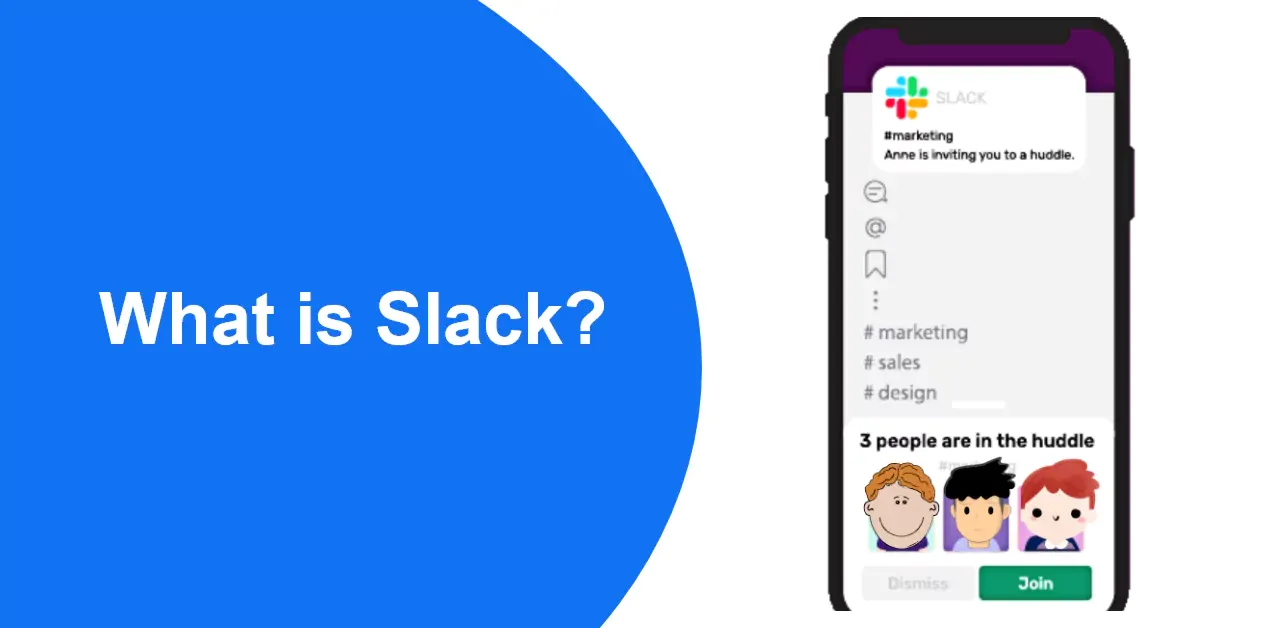 Slack is a workplace messaging app and a communication tool. It is a chat room for your company where you can work as a unified team. You can archive the ten most recent messages, including voice calls, video calls, instant messaging, and a suite of tools to share details and guide working together.
Slack CRM offers you a project-friendly structure and integrates your other tools like Asana, Jira, Pivotal Tracker, Blossom, and Trello are project management integrations for Slack, keeping track of daily activities with easy and automated reminders. Other than that, task list management, easy note taking, collaboration with posts, capable search, shortcuts and slash commands, and useful bots.
Benefits of using Slack:
Flexibility- You can work however you feel best, from file sharing, calls, clips, and everything accessible in Slack.
Collaboration- Despite different locations, time zones, and working styles, you can collaborate internally and externally with your team.
Automation- You can turn routine meetings, requests, approvals, etc., into automated workflows.
Transparency- Slack channels are very transparent and easily searchable.
Security- Slack allows you to work securely with clients and provides security against the risk of spam and phishing attacks.
Slack Pricing
Free
Access to 10,000 of your team's most recent messages0/mth
Ten integrations with apps like Google Drive, Office 365, etc.
1:1 voice and video calls between teammates
Pro
All the benefits of Free and:
Organization's message history
Timely info and actions with unlimited integrations
Face-to-face communication
Secure collaboration
Business+
All the benefits of Pro, and:
Advanced identity management with OneLogin, Okta, and Ping Identity
data exports for all messages
Around-the-clock teamwork and assistance with 99.99% guaranteed uptime and 24/7 support with a four-hour response time
Enterprise Grid
All the goodness of Business+, and:
security and compliance, such as HIPAA support
Large-scale collaboration support for up to 500,000 users
Streamlined administration
Tailored support and customer success team
Slack Pros and Cons
Pros:
Real-time chatting
Topic channels
App integration
Direct and group messaging
File sharing
Voice and audio calls
Ability to edit or delete messages
Ability to create shared channels between organizations
Cons:
Limited search history if you have a free plan for 30 days history.
No task management
Limited calling capabilities
Limited file sharing
Limited customization
Expensive
5 Amazing Slack alternatives with great features.
As an alternative, these five comes at the top list and are also considered the best competitors of Slack.
Slack alternatives: Microsoft Teams
Microsoft team is a collaborative workspace to make your team informed, connected, and organized. You can globally connect your team with Microsoft teams no matter where you are. You can chat, call and simply share videos with anyone, which will help you to stay connected with your near and dear ones. It acts as a central hub for workroom chat or discussion.
Features of Microsoft teams: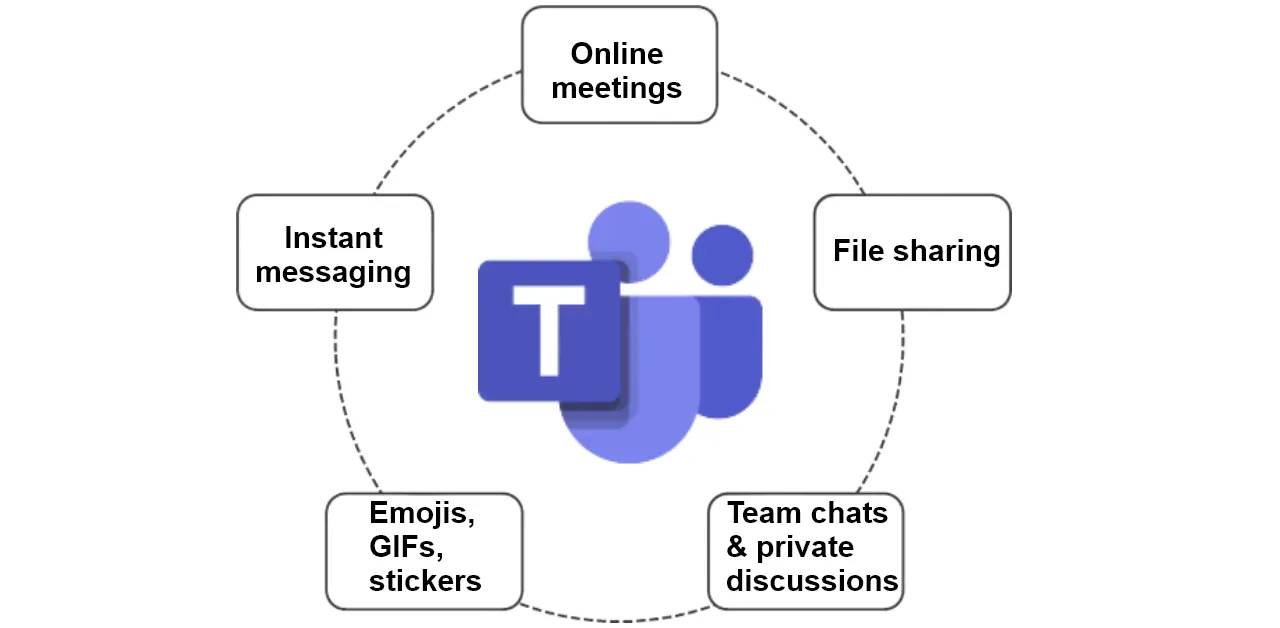 Online meetings
Instant messaging
Emojis, GIFs, stickers
Team chats & private discussions
Conversation tracking
File sharing
Contact search
Microsoft Teams devices
Distance learning
Privacy, security, and compliance
Usage reports
Slack alternatives: Chanty
Chanty is an all in all collaboration tool that helps you enhance productivity and business conversation. It allows you to share files and unlimited message history and manage tasks and important notifications to save your day in an organized way. It is simply a place where you can communicate effectively. Chanty provides powerful features and helps you make a productive team.
Features of Chanty:
Team Hub
Audio Calls
Public & Private Conversations
Voice Messages
Built-In Task Management
File Storage
Group Video Calls
Screen Sharing
Slack alternatives: Bitrix24.
Bitrix24 is a popular solid, free online customer management system that is highly customizable. It provides seamless integration and is designed to boost your revenue by managing clients. Bitrix24 includes specific tools to store, collect and manage customer information and a virtual call center.
Features of Bitrix24:
Instant messages
Calendar Sharing
Activity Stream intranet center
CRM
Company structure
Bulk email
Daily planner
Extranet
CRM reports
Simple access assignment
Sales funnel
File sharing and versioning
Photo albums
User Profiles
Time management
Email notifications
Tasks
Project groups
Task reporting
Workflow
Slack alternatives: Google Chat
Google chat is a communication service platform and an intelligent and secure collaborative tool. It is built for teams to conduct various workplace conversations and personal chats. It creates direct messages and manages chat and real-time conversations. Google chat is ideal for various workstations to connect when they are not in the office.
Features of Google Chat:
API
Alerts/Notifications
Calendar Sync
Chat/Messaging
Collaboration Tools
Communication Management
Data Import/Export
File Sharing
Live Chat
Mobile Access
Progress Tracking
Projections
Real-Time Chat
Search/Filter
Single Sign On
Task Scheduling
Third-Party Integrations
Slack alternatives: Discord
Discord is a VoIP and instant messaging social platform. It gives you easy access to talk over voice calls, video calls, text messaging, media, files, hang out, and most importantly, you can stay connected with your friends, family, and communities. Discord gained popularity for its constant updates and gives priority to its users by listening to them for ideas and updates. Discord is an amazing group chatting platform, especially for gamers, but now it is used by general users too.
Features of Discord :
Servers
Channels
Direct messages.
User profile.
Video calls
Streaming
Digital distribution
Developer tools
Profile customization
Accessibility
Voice and video settings.
Streamer mode.
Conclusion
Slack can be your go-to option as it provides topic channels, App integration, Direct and group messaging, File sharing, and calling. However, it can be a loaded investment for an enterprise that is just getting started.
These five alternatives are unique and versatile and can adapt to different businesses with evolving needs. You need to decide which is ideal for your company based on your existing software stack, the size, the culture, and your team's budget.