Introduction
LeadSquared is a cloud-based Customer Relationship Management (CRM) software that helps businesses manage their marketing and sales operations. It offers a wide range of features including lead capture, lead nurturing, lead scoring, and analytics.
However, despite its popularity, there are several alternatives to LeadSquared that offer similar functionality and performance.
In this blog, we will take a closer look at the features of LeadSquared and explore some of the most popular alternatives to it.
Whether you are a small business owner, a marketing professional, or a salesperson, this guide will provide you with all the information you need to make an informed decision about the best CRM solution for your business.
Why Leadsquared CRM?
LeadSquared provides a cloud-based marketing automation and customer relationship management (CRM) solution for businesses of all sizes.
The finance, e-commerce, education, health and wellness, marketing, real estate, software, and hotel industries are among the industries this business serves its clients. The cost of the program is based on a subscription model.
Features of Leadsquared CRM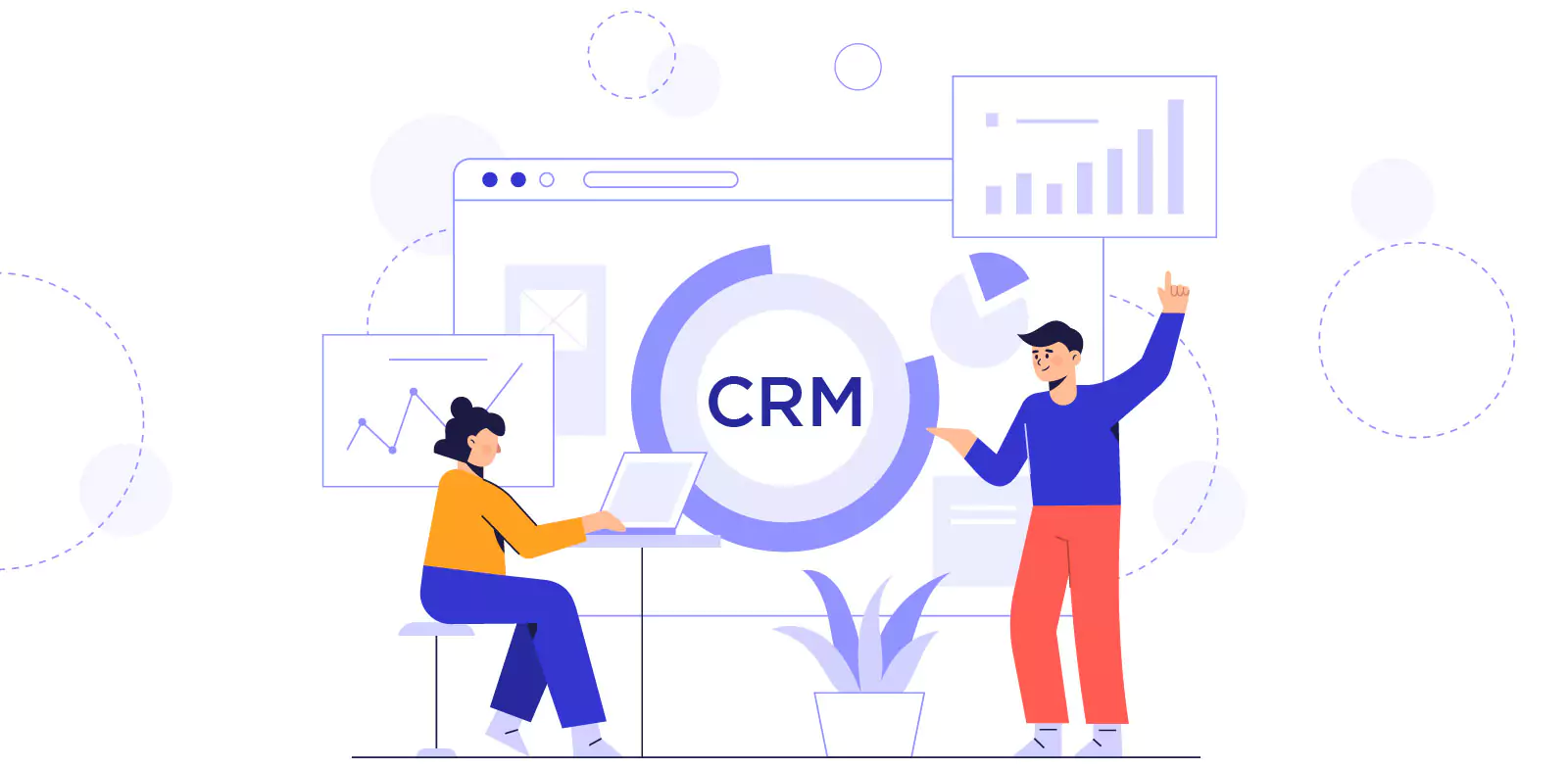 1. Mobile CRM
In addition, Leadsquared offers a mobile app accessible from any location with an internet connection. The smartphone edition of the CRM has all of the features included in the desktop version. Although mobile CRMs offer the sales staff greater freedom and convenience, desktop apps are still essential. Sales agents in the field can use this functionality to keep things running smoothly while adding a personal touch.
2. Advanced lead capturing
Leadsquared CRM has a revolutionary tool for gathering leads. The team may follow up with each lead since they are all tracked through a single interface. It can select leads from various websites, including Google, Zapier, and others. This function expedites communication between salespeople and prospects by doing away with lead creation.
3. Grouping and managing loads
This feature is useful for businesses that get a lot of inbound leads. The CRM features software that automatically distributes leads to the team depending on their qualities. Lead management may be made easier, quicker, and more customer-focused with the help of Leadsquared CRM.
4. Reports and analytics
In-depth reporting and statistics on the performance of salespeople and all marketing campaigns are available through the dashboard interface with Leadsquared CRM. Analytics highlight areas that require more effort to increase sales and profitability. Reports on the team's interactions with individuals can teach managers about the team's effectiveness.
5. Conversion predictor
Artificial intelligence is being utilized practically everywhere. Additionally, Leadsquared CRM forecasts lead conversion rates using AI technology. It uses machine learning and predictive analytics to give business owners a sense of how many leads are being converted.
6. Responsive landing pages
The kind of landing pages your company uses will impact customers' first impressions. According to a Hubspot study, a company's overall number of landing pages and its conversion rate are positively associated.
You can create highly responsive landing pages, appealing to the eye and optimized with the use of several powerful tools included in LeadSquared. A user can choose quickly from a selection of gorgeous templates, add the necessary content, and publish the page.
Alternatives of Leadsquared CRM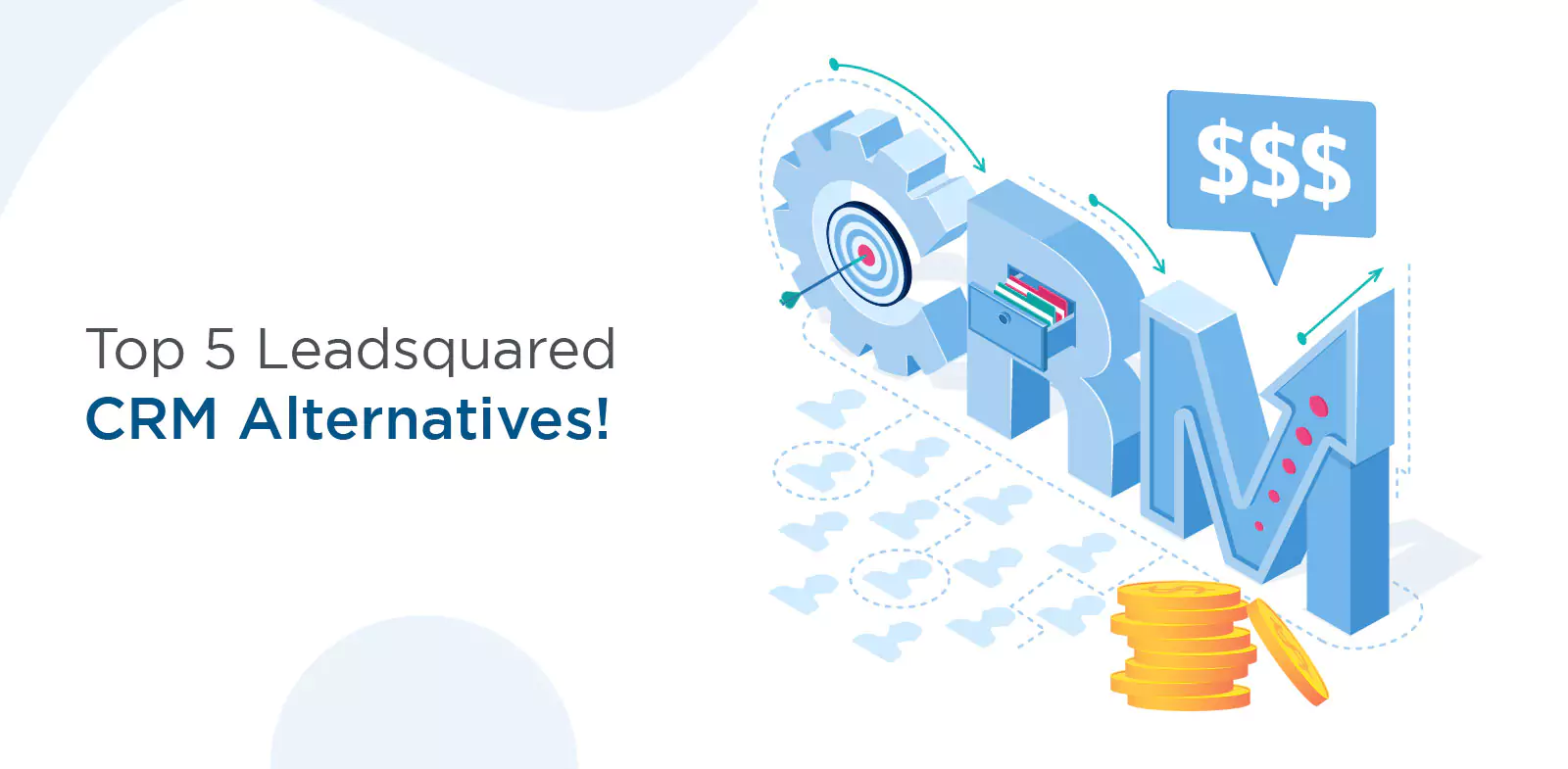 1. Oktopost
B2B marketing groups can use Oktopost to raise their brand's visibility on social media. B2B marketers can engage with their customers and learn useful information on social media. With Oktopost's social media management, social listening, and employee advocacy tools, marketers can show a return on investment.
Oktopost integrates with all major CRM and marketing automation platforms, such as Salesforce, Marketo, Eloqua, HubSpot, and Microsoft Dynamics 365. Marketers can use social data to enhance customer experiences and boost sales. A built-in employee advocacy board provided by Oktopost enables the marketer to promote social content within the company with no additional costs. When employees publish content to social media, everything is promptly captured and analyzed so that you can measure the advocacy ROI just like it is for conventional marketing channels.
2. Keep
The Keep (formerly Infusionsoft) suite of cloud-based sales and marketing tools includes functionality for CRM, marketing automation, and e-commerce. Keep assisting small businesses by managing customer interactions and streamlining sales. Users can segment contacts, send emails, measure customer interactions, segment contacts, and execute campaigns with customized communication triggers based on emails opened, clicked, and other parameters. Users can create virtual shopping carts, keep track of activities in online shops, and generate quotes, invoices, and receipts. They may manage all aspects of e-commerce, from order fulfillment to payment processing.
Customers can analyze criteria, including emails, campaign effectiveness, and ROI figures thanks to the system's reporting and analytics features. Users can remote access Keep on iOS and Android devices. It integrates with numerous services, such as QuickBooks, SalesForce, Outlook, and Gmail. Pricing is based on a monthly subscription, and support options include phone, email, and FAQs.
These are Keep's pricing options: Lite: $79 per month Pro: $159 per month.
3. Constant Contact
With the help of different user-friendly marketing solutions, Constant Contact provides, small businesses and NGOs can expand their client bases and retain contacts. Using the email marketing platform from Constant Contact, businesses may import customer data from spreadsheets or email programs like Gmail and Microsoft Outlook.
The system offers hundreds of editable email templates and drag-and-drop features. Additionally, it includes real-time tools for tracking email opens, clicks, forwards, social media shares, and other actions. Constant Contact offers online and offline seminars and training to help customers improve their marketing campaigns.
Monthly fees for using Constant Contact are based on the number of contacts in users' email lists or databases. Core: starts at $9.99/month, and Email Plus costs $45/month. The monthly fee for SharpSpring's CRM Platform is $449.
4. iContact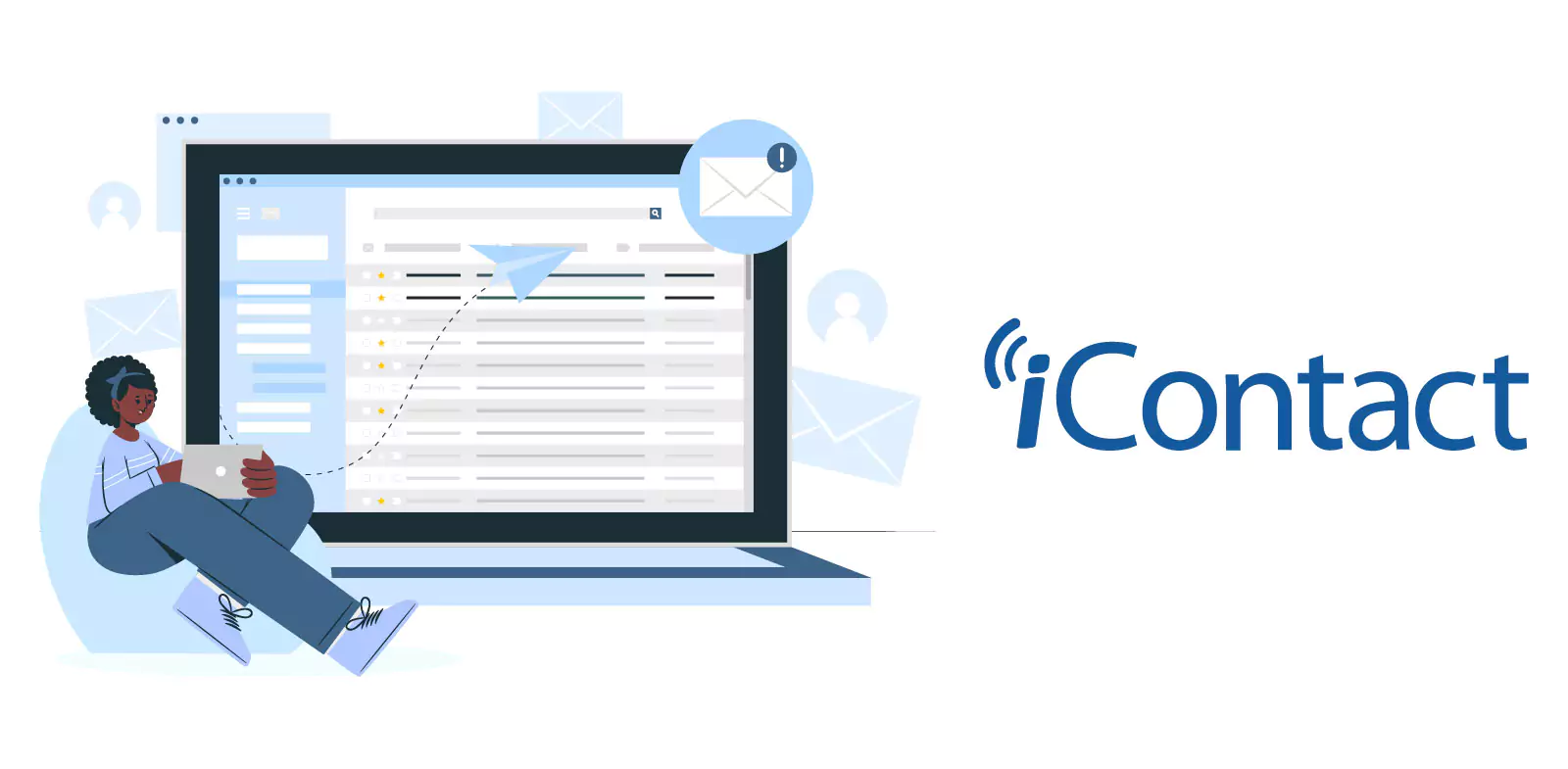 For businesses of all sizes, iContact is a web-based email marketing tool. In one package, this one offers email design, list management, campaign management, and social media publishing. Customers can create content for their email campaigns using the customizable email templates provided by iContact. Users can schedule the delivery of messages by choosing the appropriate tags from their email lists.
By checking the email subject, HTML email, and text email against a set of rules, SpamCheck, a key component of this system, minimizes the risk that emails will be labeled as spam and improves email deliverability. In addition to its email marketing capabilities, iContact includes social media links with Facebook, Twitter, and LinkedIn, allowing users to submit content on these networks directly from within the service. Users may track campaign performance using customizable reports and dashboards to get a full view of their email campaigns.
To get iContact Free, go to iContact.com—a credit card is not required!
5. Ontraport
It aids service businesses' systematization and growth. With Ontraport's management and automation of the buying cycle, faster growth is possible. This frees up business owners and teams to offer superior value to clients.
CRM, automation, payments, sales pipeline, web applications, tracking, email and SMS, landing pages, and membership sites are just a few of Ontraport's marketing, sales, and business operations capabilities. A wide range of service providers, including private and public service providers, consultants, agencies, coaches, and advisers.
A 14-day risk-free trial is available from Ontraport. The use of it requires a monthly subscription. Information on premium plans is provided in Basic: $79 per month Additionally, $147 per month, Pro: $297 per month $497 per month for the enterprise.
Conclusion
LeadSquared is a comprehensive CRM solution that offers various features to help businesses manage their marketing and sales operations.
However, it is not the only solution available in the market, and several alternatives to LeadSquared offer similar functionality and performance.
When choosing a CRM solution, it is important to consider your specific business requirements, budget, and goals.
Whether you opt for LeadSquared or one of its alternatives, the right CRM software can help you streamline your sales and marketing processes, increase customer satisfaction, and boost your overall business growth.