Have you ever lost a customer because you could not respond to them promptly? This type of loss is costly because acquiring a new customer today costs 6-7 times more than retaining an existing one. The number one reason for customer frustration is "lack of speed" in response to customer queries. This frustration quickly translates into unhappy customers and a bad customer experience, after which 51% of customers will never do business with that company again. So the big question here is whether or not this massive loss can be avoided? Using messaging apps for customer service is a simple solution. Messaging apps like WhatsApp and WhatsApp Chatbot are the preferred channels of communication with customers. They are proving a boon in assisting businesses in extending customer service beyond traditional channels for faster resolution, thanks to their intelligent and business-friendly automation capabilities.
With over 2 billion users worldwide, WhatsApp is the most popular messaging app among the hundreds of options available. It not only provides incredible reach, but businesses can automate entire conversations and message flow with the help of WhatsApp API, WhatsApp Business app, and chatbots.
WhatsApp is an excellent platform for customer service. It puts your company just a click away from customers. However, resolving all queries is a difficult task for support teams. As a result, the WhatsApp chatbot is the best way to automate customer support. Bots, powered by artificial intelligence (AI), can provide customer support without sacrificing personalization.
What does a WhatsApp Chatbot look like?
A chatbot on WhatsApp looks precisely like a chatbot on any other messaging platform. When users request an interaction with a company, they are asked to enter their mobile phone number to complete the process. When this happens, the chatbot will first pick up the message and figure out what it is about before responding.
Chatbots can be a great way to save time and energy because they understand the structure of language and can quickly create unique, creative content. However, it is critical for chatbot developers to understand their technology's limitations and always have a backup plan in place. For example, if the chatbot fails, it will transfer the conversation to a human colleague after a series of questions.
In addition to contacting the organization, a company can initiate a conversation if they have provided an opt-in. These are also known as WhatsApp messaging templates. Businesses can use them to stay in touch with customers and promote upcoming product and service offers.
An opt-in gives a company permission to contact the individual. It can be accomplished by either the customer getting the organization directly or receiving an invitation from the organization. The company may initiate contact via email, Facebook message, Twitter Direct Message, WhatsApp message, or any other social media post.
How to Automate Customer Service with WhatsApp chatbot?
Personalized Meet and Greet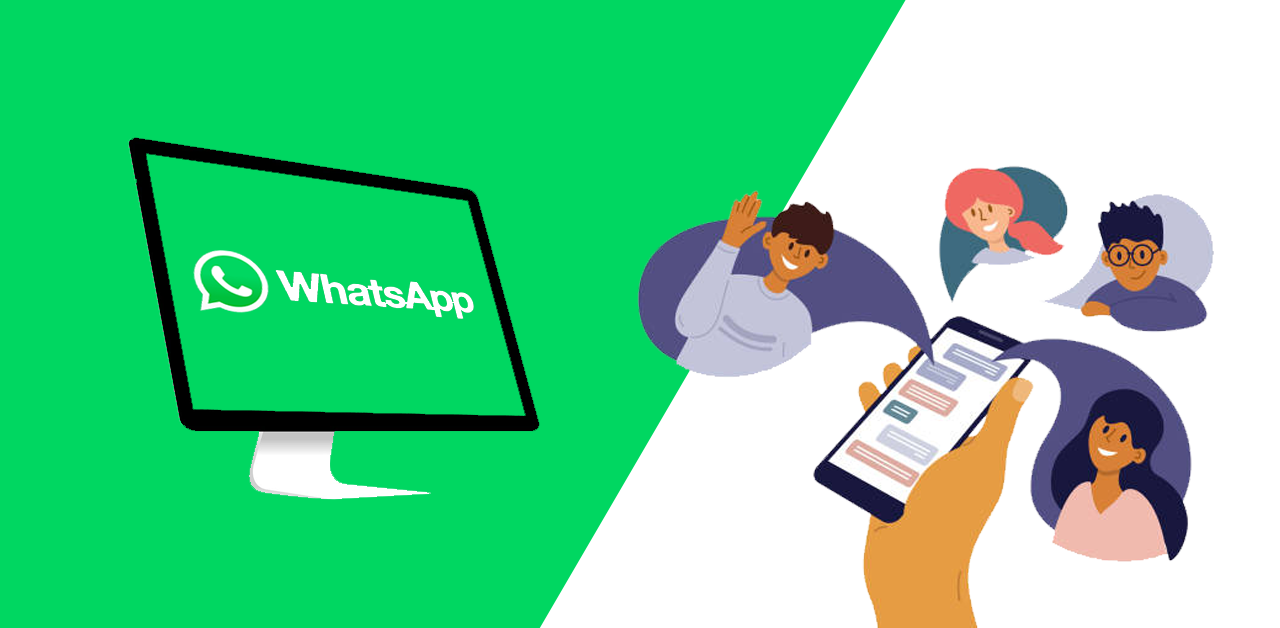 The first greeting from an AI is not a robotic "Hi!" It captures users' attention from the first message. An AI bot detects a user's name during automated customer support to personalize the first greeting. The message has a more conversational tone and engages the user.
A generic bot, for example, would say, "Hi, I'm your chatbot," whereas an AI chatbot would say, "Hi Will, I'm your virtual assistant; how may I assist you today?"
If you pay attention to both responses, you'll notice a subtle difference that makes a big difference in a WhatsApp support conversation. People are accustomed to casual 1:1 conversations on WhatsApp, and they anticipate the same from your Verified WhatsApp Business account. And an AI-powered WhatsApp chatbot does the same.
Contextual Communication
An AI chatbot on WhatsApp can be integrated into various channels, including your website, social media pages, and advertisements. The bot deduces visitors' intent based on their interests across all integrated channels. This comprehension results in a personalized text, which results in context-driven communications.
Machine Learning-enabled chatbots, as opposed to generic chatbots, learn independently over time and through more conversations to provide more personalized and context-driven interactions.
Individualized Offers
Customers who have previously purchased your products will receive personalized offers, discounts, and reselling deals. It makes existing customers feel more special, which leads to a purchase. They are pleased that the AI can send them offers for products they prefer via WhatsApp, resulting in long-term loyalty.
Answering Questions
You don't want your customers to have to wait too long for answers to simple or complex questions. When you have an artificial intelligence chatbot integrated with a platform available on every mobile phone, answering customer queries becomes simple.
Using NLP and NLU technologies, AI chatbots can understand common and uncommon queries. Furthermore, they are prepared to respond with a helpful solution, information, or action. In addition, if a question appears to be too complex to be resolved automatically, AI bots enable human agents to take over immediately in the middle of the conversation. It initiates a three-way conversation on WhatsApp, ensuring immediate resolution of queries.
Sending Appropriate Notifications
Your agents don't need to call customers to remind them of their upcoming bill payments. You can even stop sending emails informing customers about new product launches, special offers, and other announcements. A single AI chatbot for WhatsApp can handle everything. It can send important notifications, gentle reminders, and valuable alerts based on each customer's preferences and previous behavior.
Adding a Personal Touch
AI gives your WhatsApp chatbot a distinct, appealing personality, similar to Alexa or Siri. You can create a character for a bot based on your brand positioning and industry standards. Then, allow it to engage users in amusing, witty, and friendly conversations.
It improves the experience your customers have when interacting with your brand. Furthermore, a distinct personality enables the bot to imprint your brand positioning in customers' minds.
Gathering Recommendations and Feedback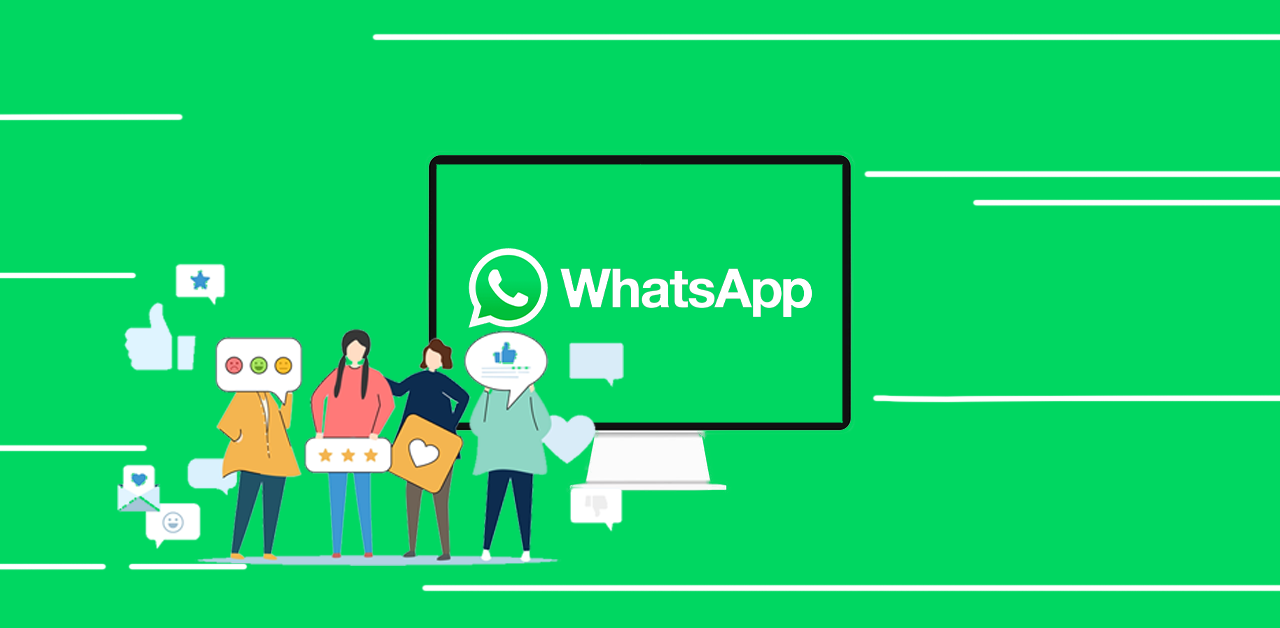 After resolving a customer's query, it isn't easy to collect feedback and reviews from them, especially when you direct them to static forms.
When you automate customer support with a WhatsApp chatbot, you also automate the feedback and review collection process. That, too, in a conversational tone, rather than handing out tedious forms to customers.
Conclusion
A messaging app is one of many contact points between a company and its customers. However, your customers will most likely rely on it in addition to your website, mobile app, and other business and support channels. It means that it is critical to ensure that your customers are attended to seamlessly and without missing a beat across channels.
Without a unified platform for collecting, addressing, and managing customer queries, your agents are likely to be working in silos and switching between channel-specific tools indefinitely. This switching between apps increases customer wait time and reduces an agent's efficiency.
A solution such as WhatsApp Messaging has aided the integration of business communication channels into a single, unified interface and automation across the board (messaging, website, and apps). Businesses have been able to respond and engage with their customers using a single point of contact, regardless of the channel through which they communicate. It has resulted in a fantastic customer service experience.
BotPenguin is a chatbot creating platform which provides WhatsApp chatbot integration to fully automate your customer services.
Check Out BotPenguin!