I'm quite sure that you all have heard the murmur.
Bots are going to replace e-mail marketing, mobile applications, and even customer care staff.
Yes, it's a fact! After all, AI and chatbots are amongst the hottest trends for the past few years, particularly Facebook chatbots.
There's no doubt that, as per the Oracle survey, 80% of businesses want a bot in place by 2020.
There's so much in the minds of people like can bots do everything they promise?
Are Facebook chatbots real? Are bots allowed on Facebook?
How do I create a chatbot on messenger?
We are here to give you a firm footing in this new landscape of Facebook chatbot adoption. So let's get started!
What is Facebook chatbot?
You all are well-known for the basic idea behind bots. They are programmed to understand questions or queries and provide answers accordingly and also execute other tasks.
Bots offer a quick chat interface rather than opening an app, making a call, and more. They act as a consultant, friend, and even an advisor.
A chatbot for Facebook messenger is a bot that lives on messenger and converses with around 1.3 billion people who use Facebook every month.
If you're on Facebook, you must be aware of the strategy and how to grow your business via the Facebook chatbot. In today's time, there are two significant benefits of using a bot on Facebook:
Firstly, there is a low barrier to entry for both you and your target audience base. Business insider suggests that Facebook Messenger is the 3rd largest most-used app globally, by 68% of app users.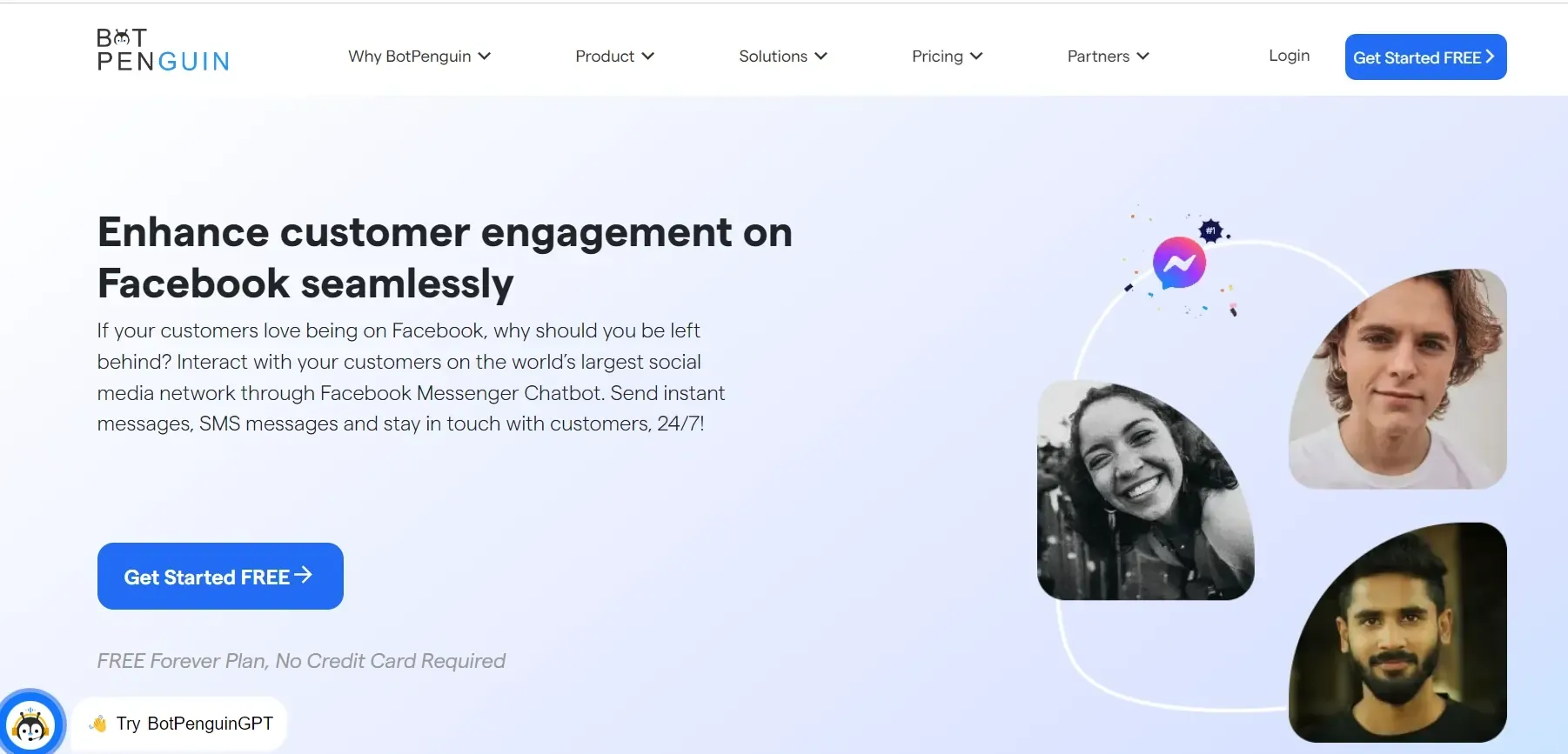 Facts and figures were showing chatbot adoption over messaging platforms!
In the current year, messaging apps have 5 billion MUAs (monthly active users)-about 60% of the world population. - HubSpot
By 2024, the global market will be valued at $1.3 billion. - Global Market Insights
In the mobile app market, 71% of users delete an app within 90 days.
The top 5 Chatbot using countries are Germany, the UK, the USA, India, and Brazil. – Chatbot Life
Surprisingly, 80% of businesses polled in the UK, South Africa, France, and the Netherlands planned to integrate bots by 2020. - Business Insider
Gartner says that by 2021, over 50% of companies such as Facebook, IBM, and Google will invest more by the coming year in chatbots than mobile apps.
Business Insider says European consumers are more receptive to bots than the USA: 50% of users hold a favorable opinion, while 32% of Americans share the view.
In the US, 43% of digital banking users prefer to use a live chat or chatbot to address issues. - eMarketer
For getting a detailed answer or to resolve a complaint, 35% of people use bots.- Drift

Along with Facebook Chatbot, BotPenguin offers chatbot creation for other social platforms like:
How Facebook raise conversion rates- 7 ways
Now, as you went through the statistics of how different countries are going crazy over AI chatbots so let's talk about the actual reasons why it's gaining so much appreciation from both businesses and customers. So, let's talk about the ways how you can increase the conversion rate.
1. Raise Brand Awareness
With your chatbot for Facebook messenger, you can inform your audience about your brand and what idea you want to convey with your set of products and services.
Especially to those who recently discovered your brand or company.
A Facebook chatbot can help you capture the interest and attention of your visitors.
Conveying in the right and effective way can turn cold leads into warm leads while guiding them along the whole sales process.
Greet your customers and tell people that you are here for them all around the clock. This will lead to a better brand image in the marketplace.
2. Impressive user interface
An automated communication system supports to provide an immediate and seamless interface where your users can ask questions without any problem.
If you want to stand apart from the crowd, then be present even the odd hours via a bot on Facebook.
The easiest way to help your users is to provide multiple options by which they can input the complaint or query quickly.
An impressive, easy-going, and effective user interface decides whether the customer wants to buy your products or services.
3. Offer or send subscribers broadcasts
You can increase customer lifetime value and pull attention to your brand or business by sending your subscribers ad hoc broadcasts.
For instance, these broadcasts can point out content that might interest the audience, such as blogs, news, or promoting product launches.
Your Facebook chatbot can send out these sparingly and ensure not to make them much sales oriented.
Prevent bombarding the audience with too much information, but some short and crisp messages to start a conversation.
Add questions to see if they are interested. Hence, with this, you can earn a lot of qualified leads and raise the conversion rate too.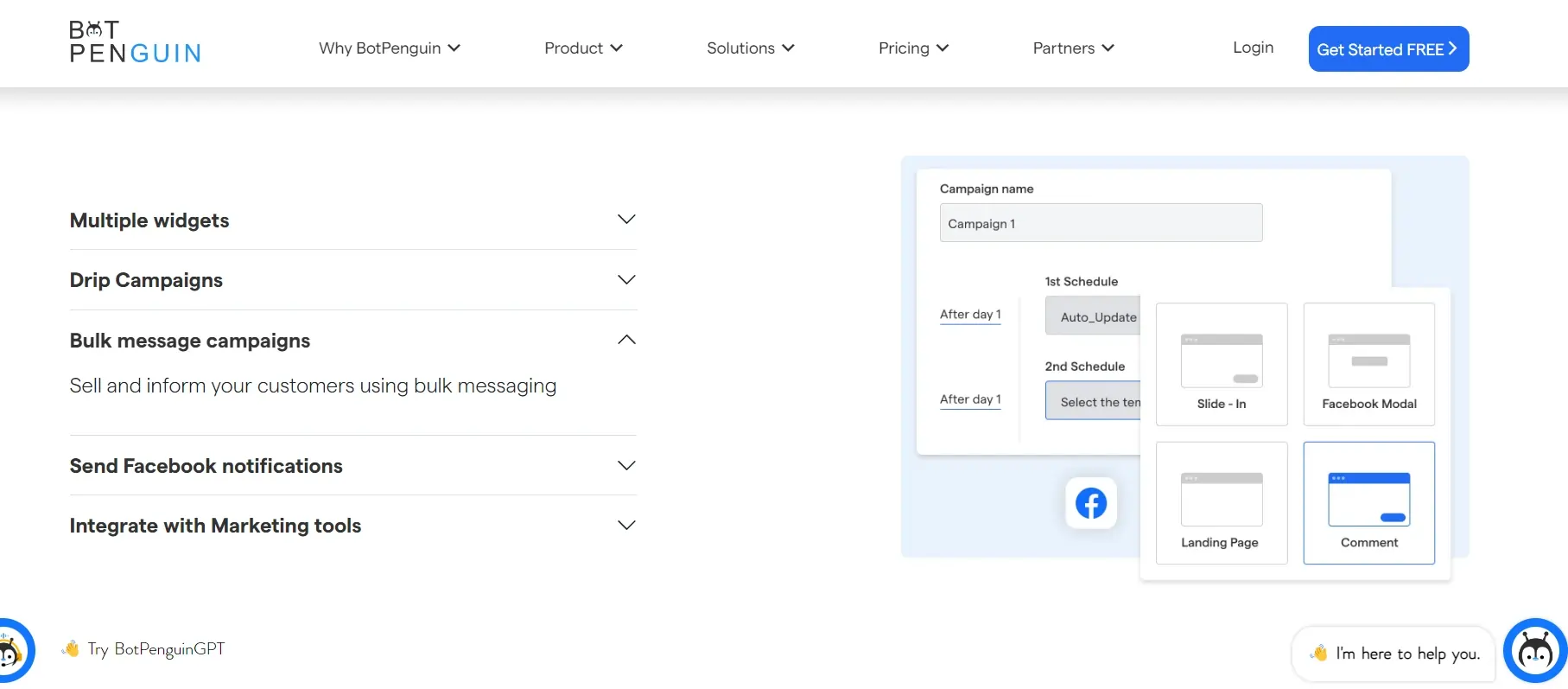 4. Encourage people
After your bot on Facebook warms your targeted audience up, you can start inviting them to see your product pages. This would seem like a conversation and natural approach rather than a direct sales pitch.
If you want your audience to get on your pages on their own, then add a shop button to your messenger menu.
Integrate a quiz-style chatbot for Facebook messenger and pursue what they need so that it can pull up relevant products and suggest better substitutes.
5. Involve augmented reality
In today's time, numerous brands and companies embrace augmented reality as part of their Facebook chatbot experience. They use this to let the audience or users use their camera to try on a virtual pair of sunglasses or any other product.
With this, customers can make the right purchasing decisions to see how that particular product or sunglasses will look on them.
6. Bot subscription list
As we all know, to succeed and to execute digital marketing and business, the primary source is to have communication ways and customer information. A growing and relevant e-mail list is the backbone of your business.
You can use your chatbot for Facebook messenger and e-mail lists and continue to update it while interacting with numerous individuals. Hence some platforms offer a feature where it automatically saves everyone to a chat subscriber list. Therefore, you can easily send them short messages once a week and gather many opportunities to do business.
7. Send out snippets
As you already send customer service, but via Facebook chatbot, you can send out shorter content snippets. Companies like wellness for health-centric send out inspirational quotes for health tips, diet tips, and more to their audience regularly. So with this, you can connect to your targeted audience regularly and keep them updated about your industry trends, changes, and much more.
These snippets keep your brand in your customers' minds while delivering practical information. Optimize your Facebook chatbot Now you must be wondering what optimizing a bot on Facebook is and how often you should do it. Then you are at the right place! Optimizing for convergence depends mainly on your business and its type.
How to optimize your chatbots for better functioning and result?
There are different ways to optimize chatbots for better functioning and result
1. Add new products or services
Keep your Facebook chatbot updated; whenever you add new products to your store, you must take another look at your bot. Add the hold product list to suggest better and new products based on customer queries or requests.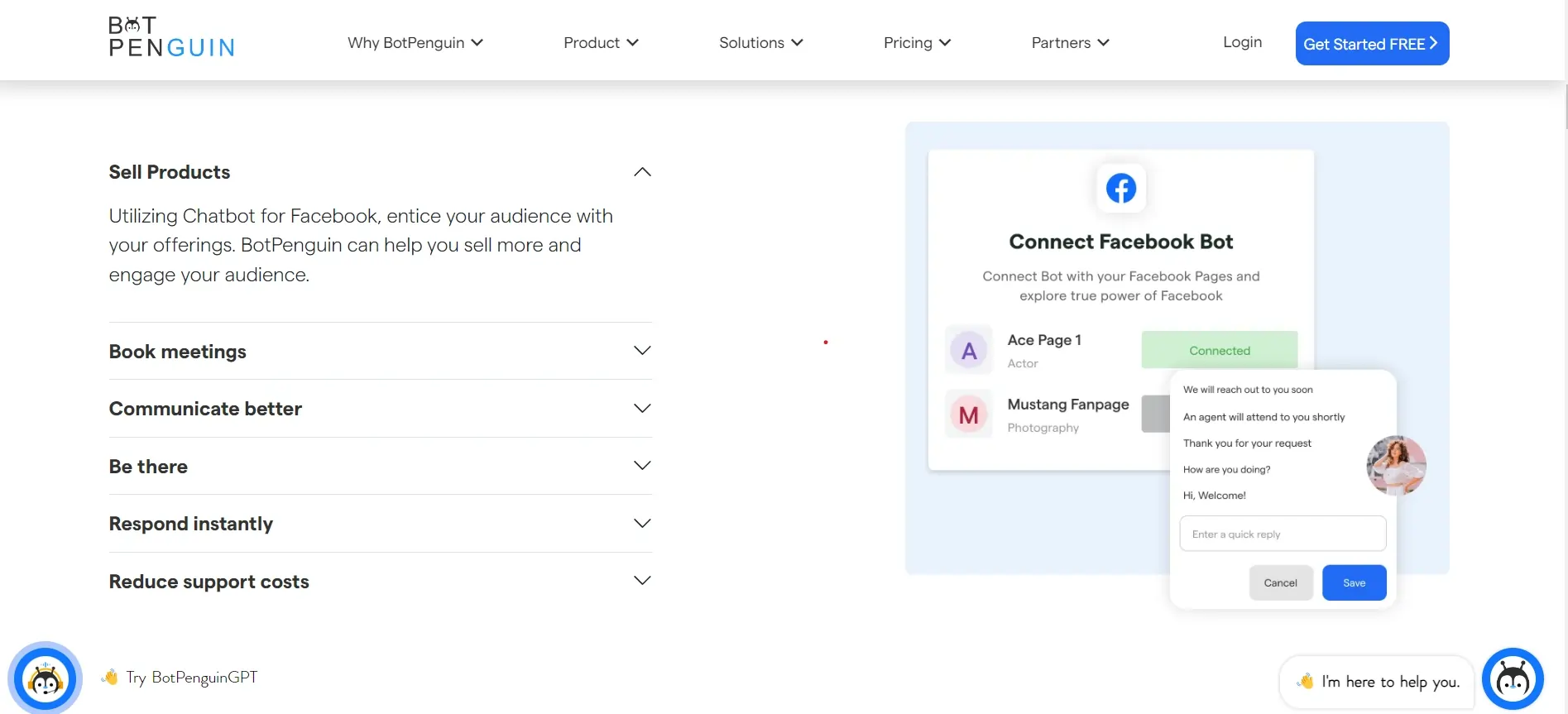 2. Run new promotions
If you have a bot on Facebook that focuses on product launches as a promotion, optimize it when you have new sales coupons, promotions, and other brand offers.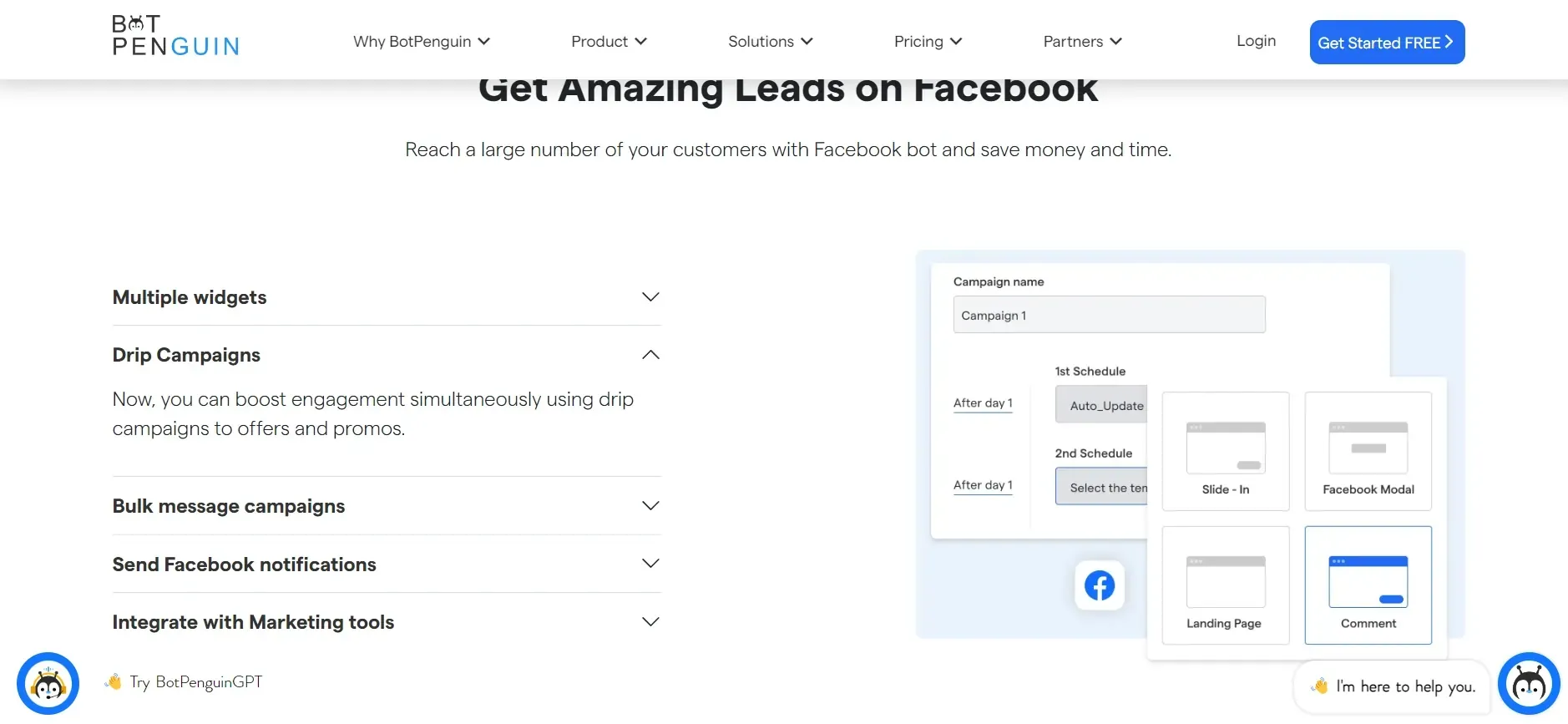 3. Update content
With the content update on your page for website. It would help if you remembered to include a lot of content to the bot to respond and provide solutions accordingly to the customers.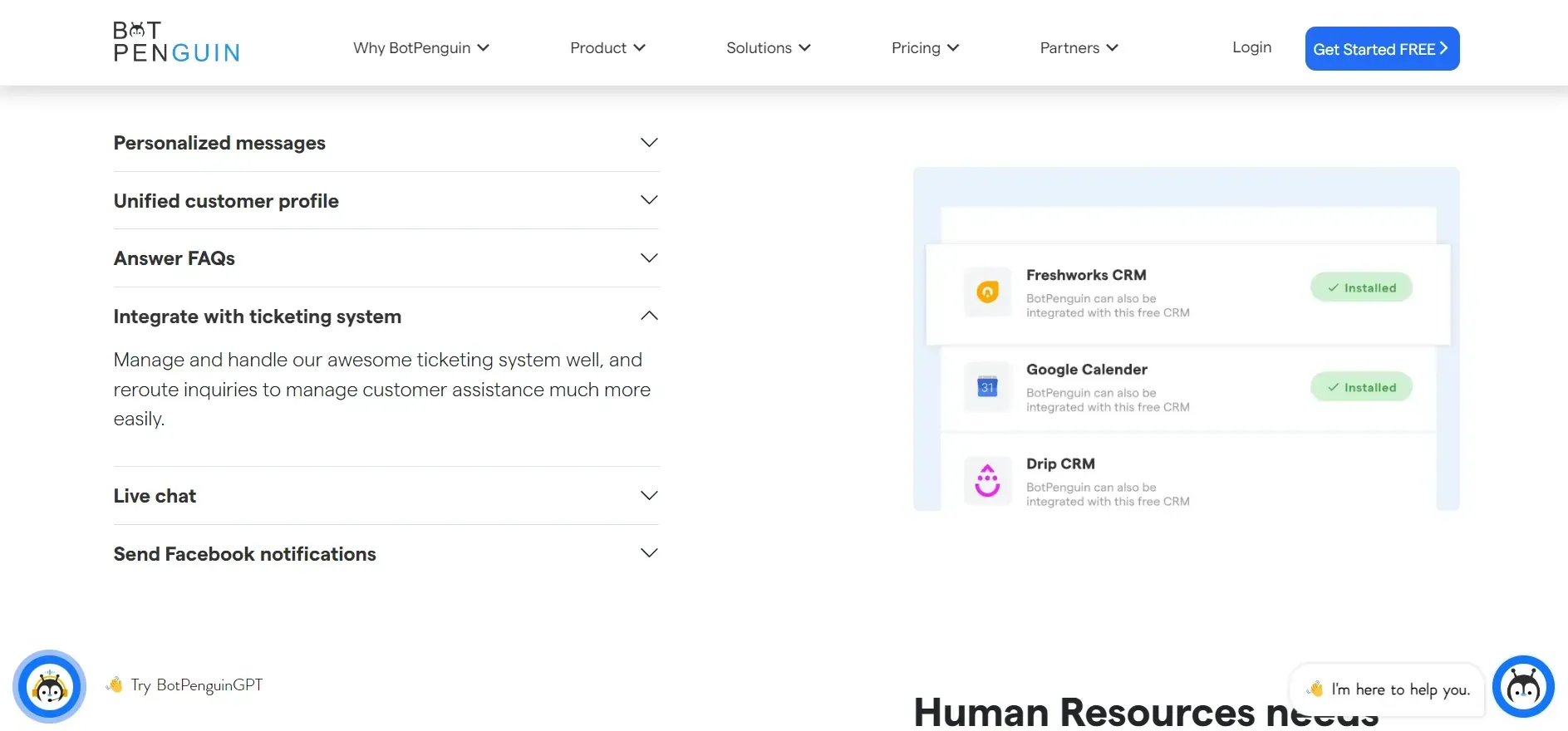 4. Rebrand
In case you change the name of your products or services. The name spread to every part of your business and marketplace.
So it's quite obvious that you don't want your Facebook chatbot greeting potential prospects with the wrong name or showcasing an inappropriate product range.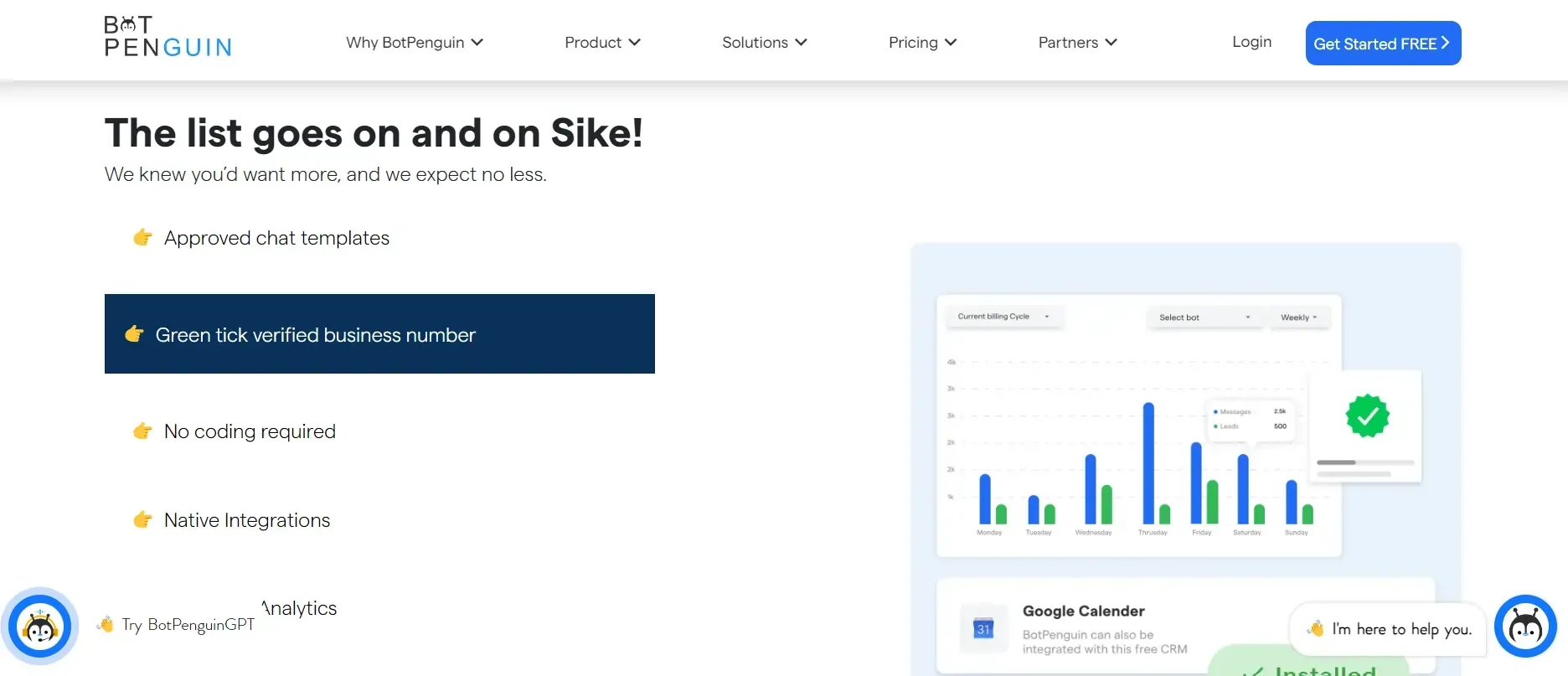 Conclusion
As you are already familiar with the most popular social media platform Facebook Messenger. But today, you got introduced to the brand new side of how to benefit your business with the same via Facebook chatbot.
Hence if you are wondering how to create or raise convergence through chat boards to your advantage, try "BotPenguin." our team will be glad to assist you and support you in building your very first chatbot for Facebook messenger.