Introduction
When it comes to running a business, many different factors can cause difficulties.
If you are a business that majorly depends on inbound leads or wants to create more customer engagement, then it's high time for you to know how to use a chatbot.
This will help you to minimise your struggle to engage with your customers on a more personal level.
In simple words, a chatbot will help you to create more customer engagement, no matter how small or big your business is.
In today's business scenario, every global business house has started using chatbots to create a more streamlined and customer-centric experience for their users.
There are several different chatbot providers in the market today, but they come with enormous investment amounts or a lack of providing good service.
But that doesn't mean you cannot afford a good chatbot provider within your budget.
Let us introduce you to BotPenguin, a straightforward solution to all your customers' needs.
In this blog, we will give you a detailed tour of what BotPenguin is and why it is a good option to invest in.
So get ready to explore this amazing journey!
What is BotPenguin?
BotPenguin is a chatbot-creating platform that is created to mainly provide a friendly and smooth experience for your customers.
BotPenguin helps you to build chatbots for virtually everything as per your requirement.
They mainly help you to build a robust chatbot for your business needs by using artificial intelligence.
BotPenguin aims to help your team with the tools to provide the best possible customer experience to your users so that you can increase your leads.
If you can create a good customer experience, you are most likely to receive more inbound leads from genuine sources.
This platform has good knowledge and understanding of how users navigate through the virtual world.
Due to its in-depth knowledge and experience, it can help you to find out what works and what doesn't.
Chatbots are swiftly developing into the standard for customer engagement in every corner of the internet.
It is very important to find a good chatbot-creating platform like BotPenguin that can help you to grow your business in this highly competitive market.
Some unique features of BotPenguin you must know!
BotPenguin has some amazing features that make it a unique investment option.
It is a platform that offers an AI-powered chatbot for your brand and is a great way to enhance the customer experience for your business.
Let us take a glance at its features:
Simple Interface- It has a very user-friendly interface, which makes it a very simple and scalable solution.
Easy to create- You do not need to know coding to create a chatbot in BotPenguin. Anyone would be able to create a bot in a few minutes with its simple interface.
Best quality AI- It comes with the best AI technologies needed for your business to prosper and does not compromise the quality of the service they provide.
Customization- It is a customizable platform that makes adding your personal touches while creating your chatbot even better.
All in one package- There is no need to install an extra Bot on the platform or pay extra costs to use their services because they provide every necessary tool under a single package

Benefits of using BotPenguin to improve your customer engagement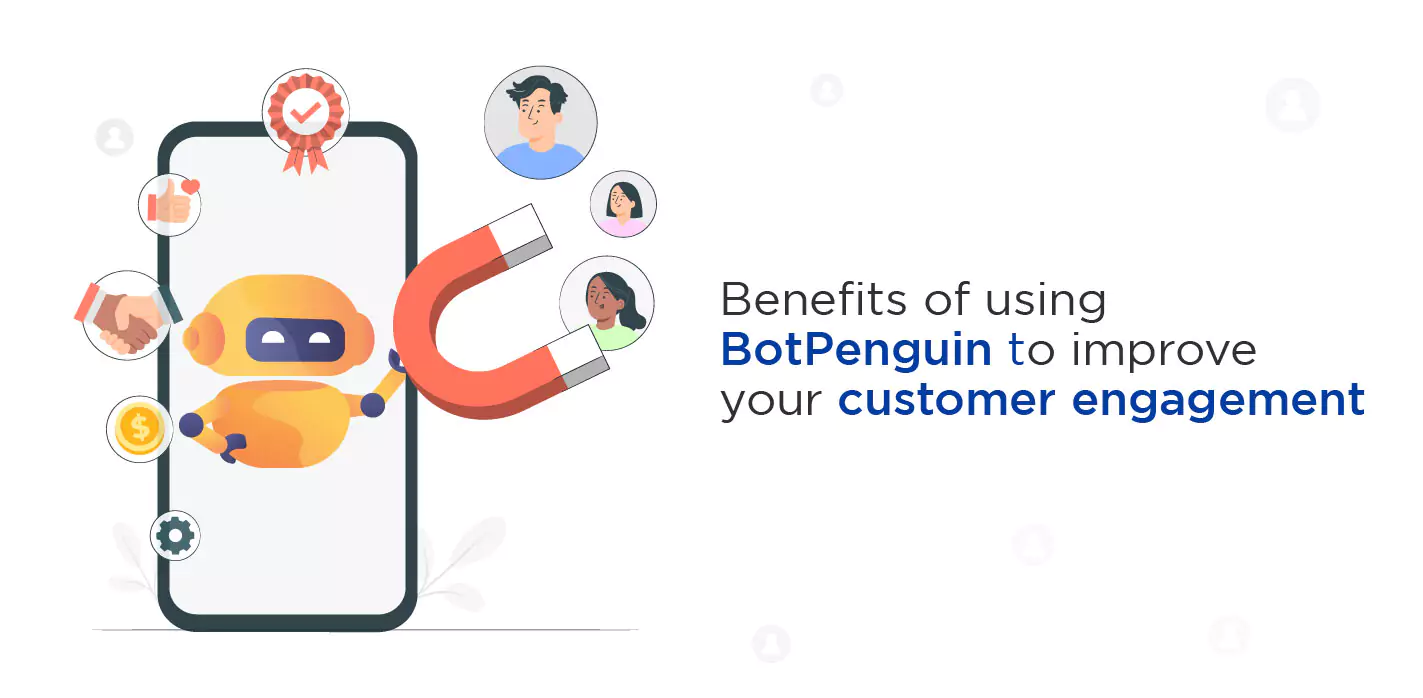 BotPenguin has many benefits that make it one of the most approachable options for users.
Let us look at some of its benefits:
1. Gives you well-detailed analytics of your users individually
Good analytics is very important for a successful audit at regular intervals.
BotPenguin helps you analyze and get a detailed report based on factors like customer satisfaction, the quality of a support team, customer engagement, and inbound leads.
2. Easy collection of feedback
BotPenguin helps you to collect feedback easily from your clients, which helps in faster data collection and speeds up the process of analyzing your positive and negative factors.
3. Easy creation of Chatbots
BotPenguin can send a working chatbot prototype within 24 hours, after which you can give your team the customization parameters.
Therefore, you can set up your chatbot in less than 48 hours.
4. Helps to generate more leads
BotPenguin helps you to increase your website traffic and generate more leads, thus reducing your bounce rate. It helps you make your website more popular among its customers.
The more lead you can gather, the more time the users will spends on your website, thus lessening your bounce rate.
5. 24/7 non-stop service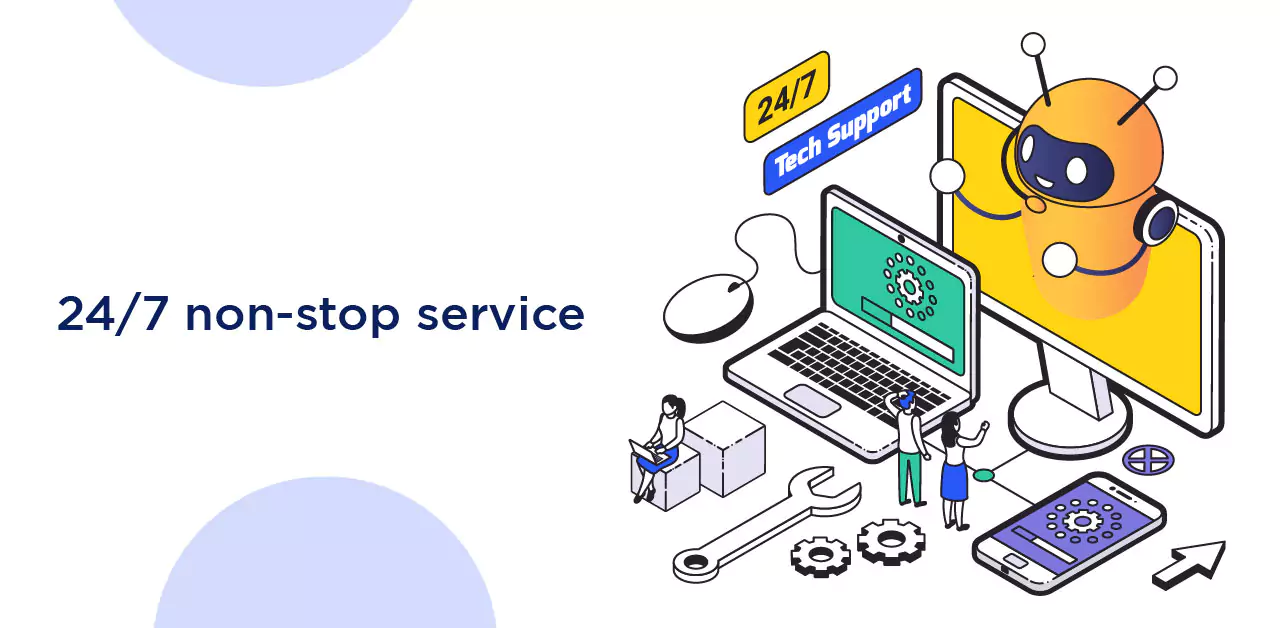 BotPenguin is equipped to provide around-the-clock customer engagement service.
With just proper connectivity, you can now assist your customers with the help of the BotPenguin chatbot whenever you require.
This helps you to provide better customer satisfaction.
Conclusion
Hopefully, by now, you are aware of BotPenguin and what are the amazing benefits of using it.
BotPenguin is one of the most trusted chatbot software that fits your budget perfectly.
They come with various plans you can use according to your business needs. No matter what the size of your business, BotPenguin is the perfect solution for you.
It covers all the basic features that are needed in building your chatbot without any coding knowledge. It helps you build the chatbot in the minimum time period and allows you to speed up your business.
We hope you can reach new heights of success with the help of Botpenguin. Contact us today!