What makes the Zapier tool so unique? The automation tool used by Zapier makes it simple to construct processes by connecting productivity apps and services.
Zapier is not a typical programming tool, and it does not require any coding experience to use.
You may link two or more applications to automate repetitive processes without writing code or depending on developers.
There are already over a million users in the Zapier community. To free up their time to focus on what matters most, 1 million people are automating their busy work. The company had 500 employees as of January 2022, spread throughout 38 countries.
We estimate Zapier's value to be around $7 Billion based on the company's growth rate, size, and market comparisons.
What is Zapier?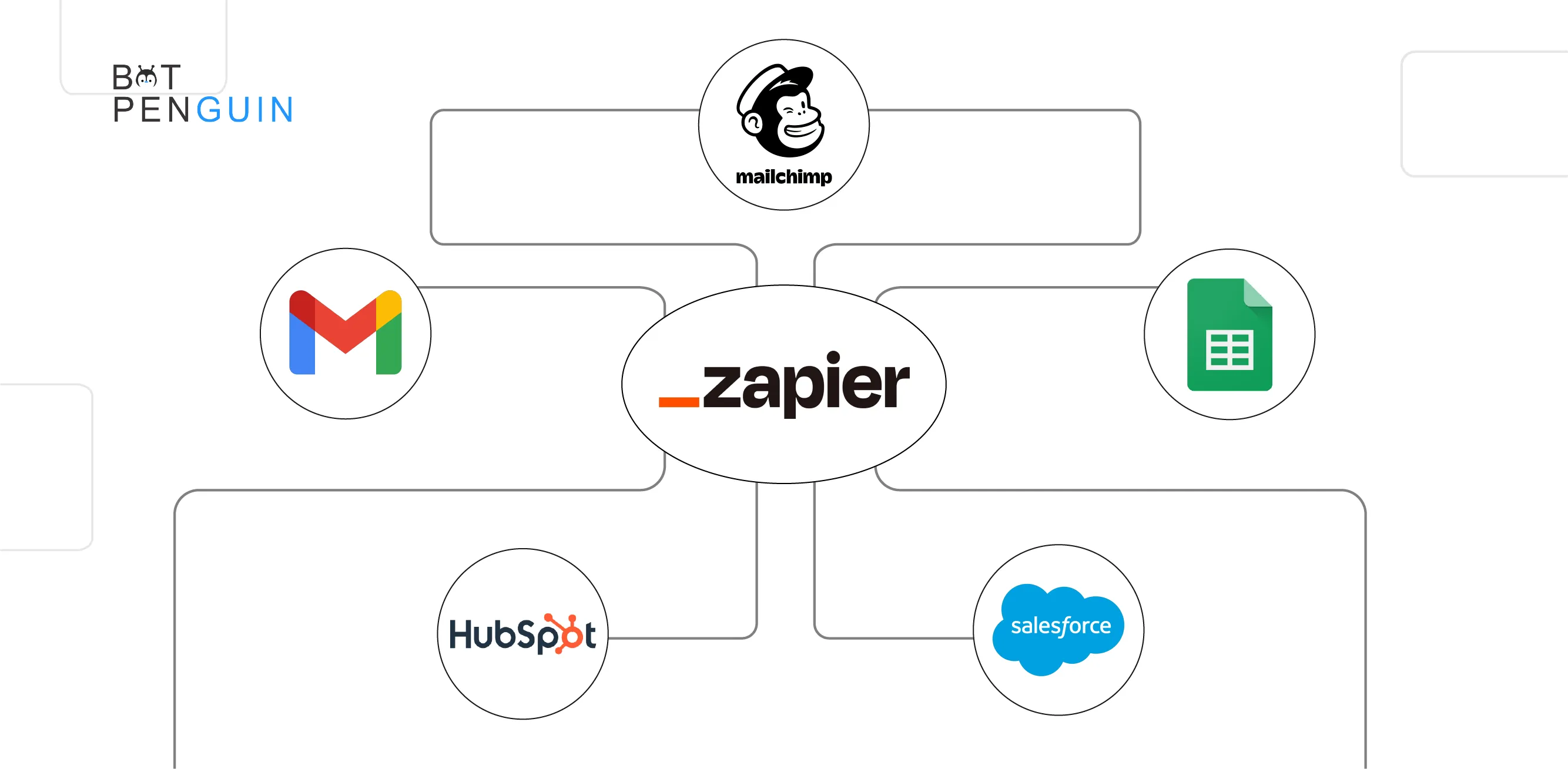 Zapier is an online tool that links your favorite services and applications to automate operations. You may automate processes without having to develop this integration yourself. Or have this integration created for you by a professional.
With the help of the Zapier platform, non-technical users may set up complex connections between the applications they use and automate daily tasks.
A customized tweet might be sent out automatically via Zapier. The word "custom" alludes to the fact that you have single control over the format and content of these automatic tweets. However, owing to its more than 2000 destinations outside of Twitter, Zapier can manage many automated tasks for multiple platforms or goals.
What is a Zap?
Zaps are automatic workflows that provide your apps with the explicit instruction, "When this happens, do that."
Every zap consists of at least one action and a trigger. A trigger is a situation that initiates a zap, and the step is what your zap accomplishes on your behalf. Each task that a zap completes when it runs is one action.
How can Zapier be used?
Zapier can be used to send a unique tweet for each article you publish. It is interesting, but it's only one of the numerous automated workflows you can build using Zapier. We'll now look at some other tasks that Zapier can perform for you.
This automation tool's purpose is to assist you in developing a more intelligent and personalized workflow. It helps to free up your time and allow you to concentrate on the crucial aspects of your business.
Zapier also provides integration with various locations because everyone uses different applications or services during their working day. If you need to check that your preferred app is one of these, then check out all the applications that Zapier works with.
It implies that Zapier may be used for a plethora of various purposes. As soon as you publish anything new, you can share it on LinkedIn, add events from other applications to your Google Calendar, or even get a notification in Slack when you get an email with an attachment that gets downloaded to your Dropbox instantly.
Automated activities can give you more time to concentrate and relax in the workplace.
How does Zapier work?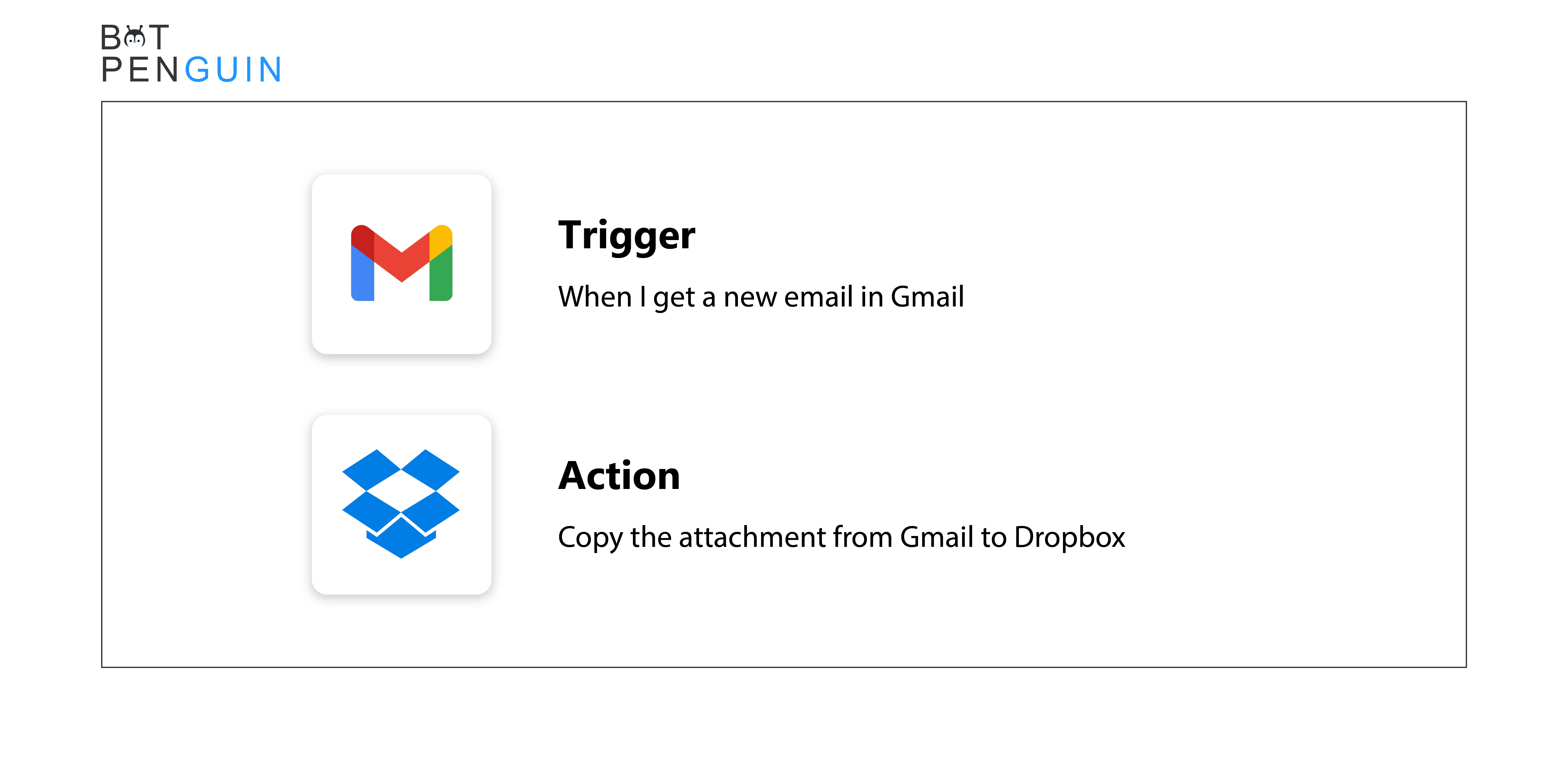 By linking your apps and then transferring information across them by the criteria you define, Zapier automates your work.
There is a free version of Zapier available where zaps may be made. To understand and grow accustomed to the program, knowledge of Zapier and its options is required, particularly for complicated operations that require connecting more than two or three applications.
Additionally, you could discover that your method is inefficient or redundant in certain areas as you go along. To avoid this, Zapier first analyzes the process before automating it.
Zapier price
Zapier offers a restricted free version in addition to 4 premium tiers. If you select the yearly billing option, prices decrease.
Zapier price for Starter: The charges are $19.99 per month when invoiced annually or $29.99 per month otherwise.
Zapier price for Professional: The charges are $73.50 monthly or $49 monthly if paid yearly. Team: $299 per month if paid annually, or $448.50 per month otherwise.
Zapier price for the company: $898.50 per month or $599 per year
What is a Zapier integration?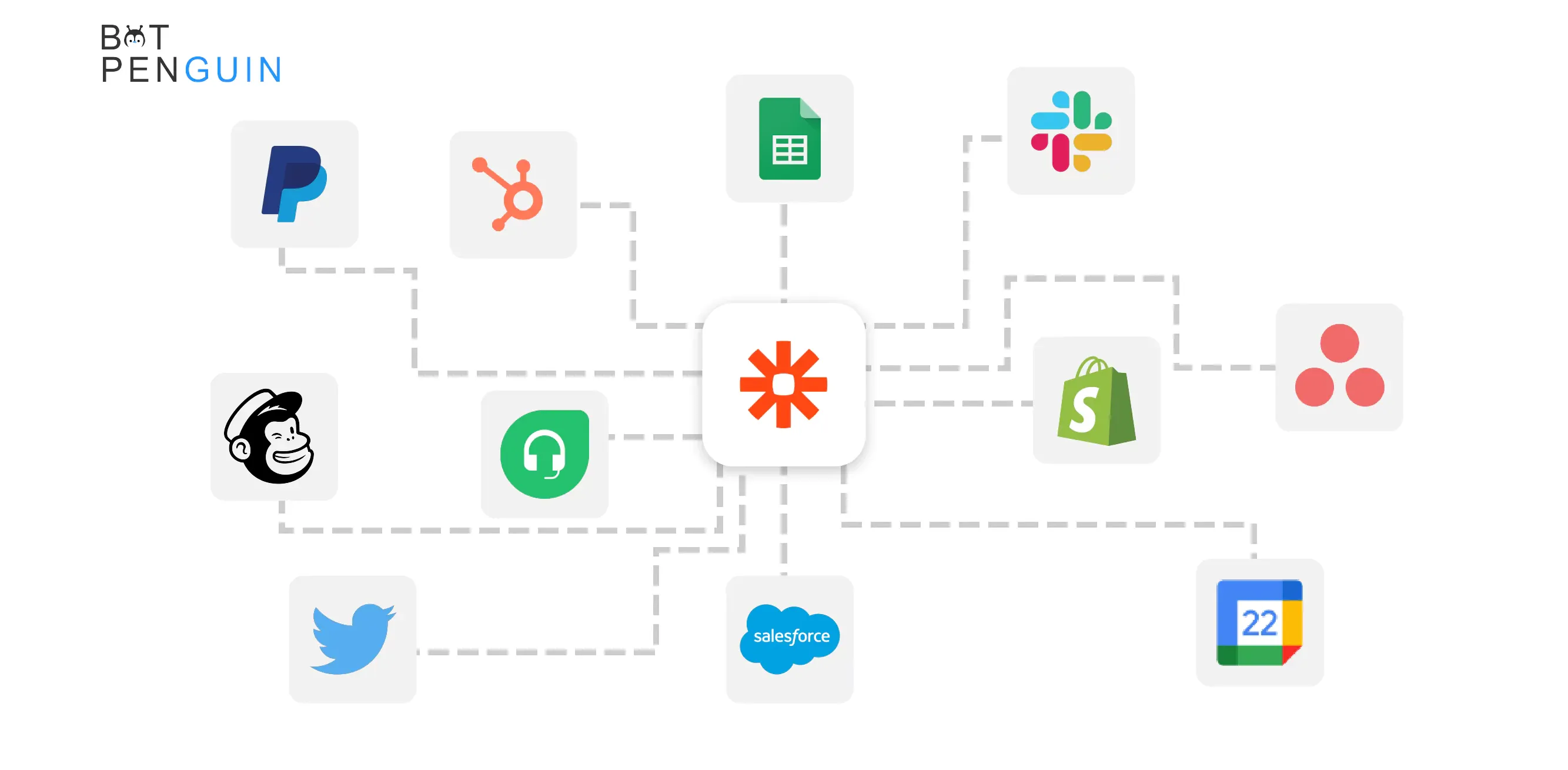 Most companies utilize various tools and software in their daily operations, and they rely on data from many sources to make choices (CRM, email marketing platform, analytics, etc.).
Most organizations also frequently need more resources in these areas when they try to expand since they demand a lot of human data input and administrative labor to function correctly.
Zapier integration helps your organization run more effectively while saving time on mundane administrative tasks. It's a tool for creating process automation and configurable integrations that links several applications and programs to develop customizable automation or "zaps."
Zapier also allows you to sync critical information instantly and in real-time across platforms. You may automatically send thank-you emails following sales calls, send contact information from your marketers to your sales team, and perform other repetitive operations by creating workflow triggers that operate automatically when a particular circumstance is satisfied.
FAQs
Do Zapier's premium subscriptions provide a free trial period?
Yes, you automatically begin a free 14-day trial of the Zapier Professional plan when you open a new Zapier account.
Who is Zapier's owner?
Wade Foster is the co-founder and chief executive officer of Zapier.
How often does Zapier run?
Polling Trigger: A polling trigger will start your Zap by requesting data from your motivation every 1 to 15 minutes, depending on your price plan.
Instant Trigger: When using an instant trigger, your trigger app will notify Zapier anytime new data is available.
Conclusion
With the help of Zapier's automation platform, you can automate repetitive operations by connecting your work programs. You can link your applications and then transfer information across them following the criteria you define.
Zapier actions employ API calls that transmit data from user-customized input fields to push or insert new data into apps. Action steps in Zaps can identify existing objects in an app using search actions, create new items in an app, or update existing ones using a create action.
Zapier offers a free plan, which is fantastic but has certain limitations. You might have encountered Zapier while trying to automate some of your company's procedures. The best news is that Zapier has a free plan to assist you in getting started. To determine if Zapier is the right choice, you may create and test out some simple processes.