If you're looking for customer relationship management (CRM) software that also functions as a social networking tool, look no further. Bitrix24 integrates all components that enable open and active communication simple for small and medium-sized businesses. Not to mention that you can utilize at least 90% of their tools for free.
Bitrix24 is a significant free cloud communication and collaboration tool for over 8 million companies worldwide. It provides communication tools, task and project management, social collaboration tools, employee engagement, group chat, shared calendars, and more. It is available in the cloud and on-premise. Bitrix24 is completely free for teams of up to 12 employees, and limitless users can be purchased for only 199 USD per month.
Who is Bitrix24 suitable for?
Bitrix24 has everything a small or medium-sized business would need to manage, collaborate, and communicate internally and externally. You get a unified platform for all of your documents, communications, tasks, calendars, contacts, leads, and other information.
At first appearance, this product appears to offer a lot. It is, in fact, much more than a CRM.
You receive project management, CRM, document management, calendars, team management, email marketing, phone management, and HR controls. It even offers mobile software compatible with both Android and Apple devices.
Something that immediately sticks out about Bitrix24 is that it functions more like a company social network than anything else. Other CRMs include numerous options to improve productivity and time management. However, Bitrix24 appears to encourage time waste and distraction.
What is the purpose of Bitrix24?
When you first access your Bitrix24 intranet, you're greeted with something that looks quite similar to Facebook. Still, if you navigate to the CRM dashboard, you'll discover all of the productivity features you're used to seeing. Here is a quick rundown of some of the things you can accomplish using Bitrix24:
Make leads
Create invoices
Close deals
Data should be recorded.
Assign responsibilities
Share data with the team.
Sort the data.
This service is unique in that you may modify practically everything. You can customize what appears in your activity stream, allowing people in different roles to see less what they don't need and more of what they do. As the moderator, you can also filter specific messages so that they are only visible to those who have the authorization to see them. This feature is crucial because it prevents sensitive information from being shared across the entire firm and eliminates submitting anything separately.
Features of Bitrix24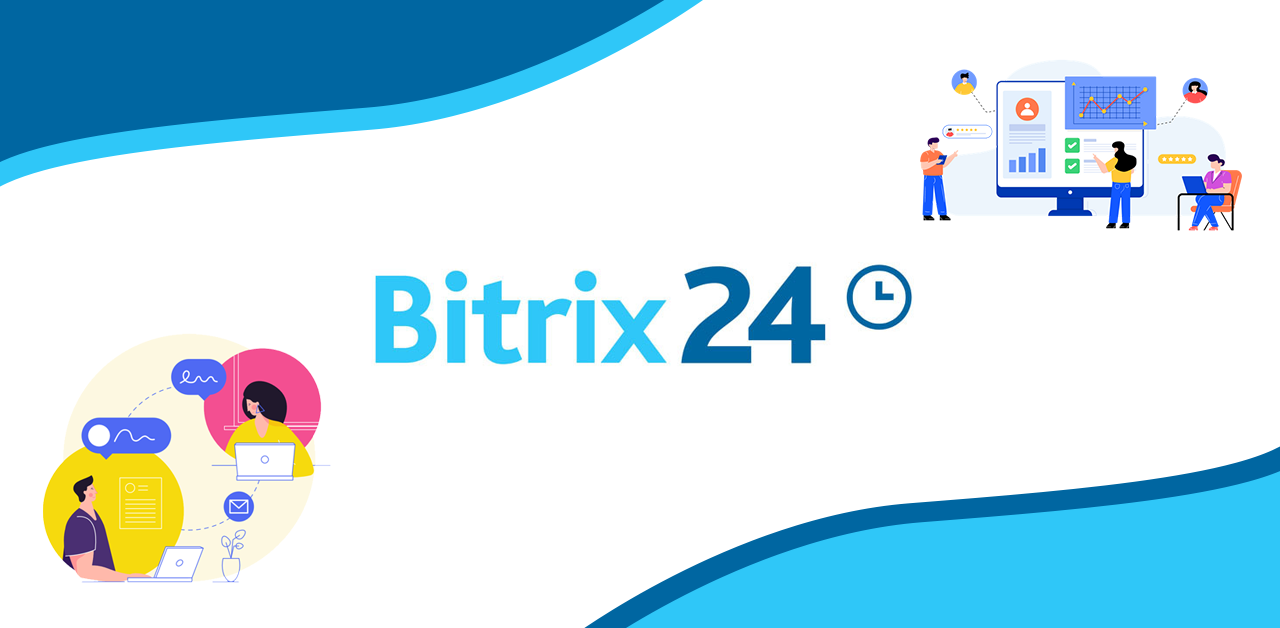 Bitrix24 categorizes its services into five major categories:
Communications
If Bitrix24 accomplishes nothing else for your business, it will at the very least assist you in opening up communication channels. This program may be helpful if you have difficulty communicating information and assigning tasks throughout your organization.
You can communicate via video, chat rooms, and workplaces, and you can do so all in one spot. An HR management system can assist you in handling attendance, reports, workflow, payroll, and employee directories. Bitrix24 also provides unlimited cloud storage and document management tools to ensure that no files are lost and that staff has the necessary access to information.
Finally, you may build individual workgroups so that teams can collaborate on projects and communicate through the site. This method is effective both in-house and remotely. You can manage Bitrix24 on your server or through Bitrix24.
Tasks
The task management software with Bitrix24 is the next feature in this Bitrix review. This one allows you to properly organize and execute tasks to guarantee that everything stays on track and scheduled. It includes a group task manager that will enable you to track project time and who is doing what at any given time and place. To offer yourself peace of mind, the most important thing you can do is hold staff accountable.
You will have the opportunity to plan and manage projects from beginning to end. You can choose which staff will work on a given assignment, and you can follow their progress when they reach key milestones.
CRM
Now let's learn more about the Bitrix24 CRM. You get funnel management tools, pipeline management, sales reports, repeat customer support, and sales automation tools for your sales force.
Your sales team can see who is progressing through the funnel and standing stagnant by getting a fast overview of their current pipeline.
The CRM also analyses all marketing costs and calculates your return on investment to determine which marketing efforts you should keep and which you should discontinue. The program even tracks keywords and channels to provide you with the lowest acquisition cost.
You get a range of alternative strategies to advertise your business for your marketing staff. Email marketing, text messaging, phoning, voice broadcasting, video, social ads, retargeting, and other methods are available. You can send up to 1 million emails every month with the free package.
When you integrate several communication and team management tools with the CRM, you'll have a streamlined method for capturing leads, tracking them, managing the project, and keeping track of the team.
Contact information
Another remarkable feature is the contact center, which allows you to have a live chat on your website and gives social networking tools to help you maintain active engagement with your clients. The tools aren't only for your team; you can also utilize them to improve your client service.
Websites
You get a fantastic visual website builder with drag-and-drop landing pages and e-commerce capabilities. Bitrix24 also provides free names and hosting. All of the templates are mobile-friendly and responsive.
Integrating all five of these features gives you an excellent CRM and a complete corporate management system.
Why should you use Bitrix24?
So you might be wondering if Bitrix24 is the correct solution for your company. As previously said, it is mainly aimed at small to medium-sized firms, and it appears to be most effective for companies looking to improve their communication.
If you struggle with open communication throughout your team and things get "lost in the shuffle," you'll probably enjoy Bitrix24. You can converse by video and live chat. You can also share calendars and organize group calendars by department. The social intranet available on the dashboard allows you to swiftly and openly discuss issues or complaints without having to repeat yourself in many chat threads.
There is also the issue of data and information security. When all communications are in a semi-public forum, you don't have to worry as much about someone concealing information or being dishonest.
The software also includes several HR tools to assist you in keeping track of your staff and ensuring that everyone is performing well.
The Advantages of using Bitrix24
The free plan includes all of the functions is perhaps the most significant advantage Bitrix24 possesses. Nothing is kept hidden.
This makes it an excellent choice for experimenting with and becoming acquainted with CRMs in general. With the completely free plan, you may test out different workflows and sales processes, as well as put your CRM software goals into action.
It's up to you whether you utilize Bitrix24 as your permanent CRM solution. Still, with the simple upgrade mechanism (higher price plans offer you additional space, users, and so on), it's a good starting point.
The open-source nature of the program is an extra benefit for advanced users or those with access to a strong development team. Because it is open-source, it may be stretched and shaped into whatever you require. For example, if you need to make another API call or create a custom view or dashboard for your sales page, you'll be able to do so much more quickly in Bitrix24 than in other CRMs.
What is the Cost of Bitrix24?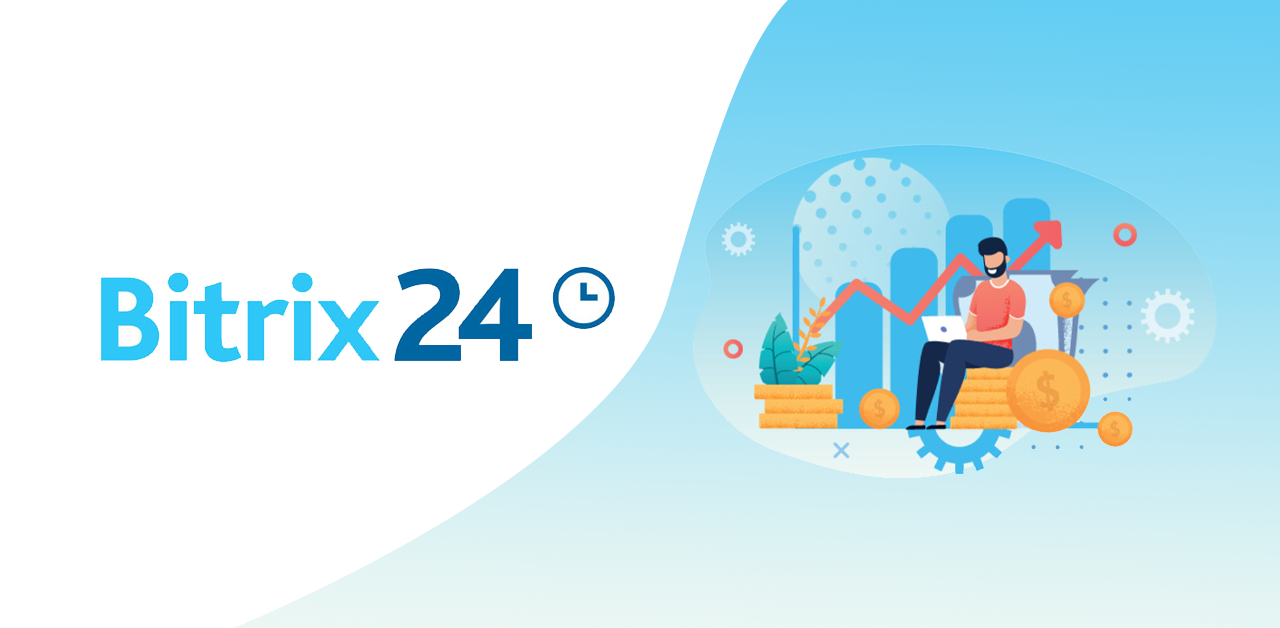 Bitrix24's price structure is quite convoluted, but the good news is that the company offers a completely free version with unlimited users and a decent range of services - ideal for small businesses on a tight budget.
More storage, collaborative tools, project management features, sales intelligence, and other sophisticated services will require you to open your wallet.
The first premium tier is divided into three sub-tiers:
Start+ ($24/month for two years)
CRM+ ($69/month for six users)
Project+ ($69/month for 24 users, although with less functionality than CRM+)
If you want to get the most out of the program, you must enroll in one of the two "Business Plans." These include the Standard, which costs $99 per month for 50 users, and the Professional, which costs $199 per month for unlimited users and consists of all features.
So, which one should you choose? Your requirements determine it. Some plans primarily focus on project management, whereas others focus on CRM features. You may want all of the most powerful features, or you may only require the most basic, which will influence your choice.
How simple is it to use?
Bitrix24 is one of the easier CRMs to use, but you'll have to get used to the UI. It isn't the most visually appealing. Some of the elements required to build up basic and intermediate campaigns can be difficult to locate. At times, it can be downright challenging to traverse.
Support can be spotty at times, making it more challenging to get up and running when compared to, for instance, a Hubspot or Pipedrive CRM.
Alternatives to Bitrix24
Bitrix24 is a platform that combines internal communication software, helpdesk solutions, contact management, lead generation features, and project management tools. Few competitors offer a single software platform that is as complete.
However, Zendesk provides separate helpdesk and lead-generating software packages that, when used together, are comparable to Bitrix24. Because all plans are charged per user, Zendesk is much more expensive than Bitrix24. The sales software also restricts you to a maximum of two pipelines, but Bitrix24 allows you to establish an infinite number of channels with professional membership.
Zendesk has the advantage of being considerably more straightforward to use than Bitrix24. Furthermore, the helpdesk software includes innovative capabilities like AI-powered chatbots and support analytics. As a result, Zendesk may be an excellent alternative for firms that primarily want to set up a support center and have a large budget to do so.
Freshworks, like Zendesk, is another Bitrix24 option that provides distinct support and sales platforms. Freshdesk, its helpdesk software, is exceptionally user-friendly and provides extremely comprehensive reporting tools. Freshsales' sales platform allows you to use chatbots to drive leads, offers automated workflows, and anticipates your company's revenue based on prospects in your pipelines.
Freshmarketer and Freshservice are two such offerings. Freshworks is more powerful and user-friendly than Bitrix24, but it is also more limited in scope and more expensive. It's ideal for companies that wish to delve deep into reporting to enhance support and sales iteratively.
Conclusion
Bitrix24 is a CRM platform that combines lead generation and sales capabilities, internal communications, customer support, project management, and website development. While we wouldn't say Bitrix24 is the best in class in any of these categories, its feature set is hard to top.
This one platform incorporates what firms such as Zendesk and Freshworks offer across various software solutions. Furthermore, Bitrix24 is relatively inexpensive. The platform costs a single monthly subscription for a set number of users instead of charging per user, as Zendesk and Freshworks do.
The biggest problem we experienced with Bitrix24 was not a lack of advanced capabilities such as chatbots and fully customized reports, while they are vital. Instead, it refers to how complex the product is for novice users to understand. With so many menus and settings, it's easy to feel overwhelmed or lose track of essential functions. The activity feed on Bitrix24 inundates users with new information while also making it easier to miss critical developments.