We are in 2020, and chatbots aren't anything new or out of the box. Plenty of companies in different industries worldwide have already put them into play and are enjoying the chain of automated functionalities and services. But one thing to set in your mind that bots, when implemented correctly, can provide a massive benefit to both customers and businesses simultaneously.
Customers get relief from getting instant solutions, and companies are extensively savoring through cost-saving and growing in the long run.
But lowering businesses' burden cost-saving and providing instant answers, not the only jobs chatbots can perform. Companies that fully utilize AI chatbots achieve many of their desired goals quickly and easily.
So, let's get started! And Check out how!
Almost everyone has come across a small chat box popping up from the corner while visiting certain websites or online stores. That's what we call a chatbot. Their algorithms have been designed and programmed to interact with visitors in a particular manner, similar to human staff. Your Siri or Alexa in a text form can be termed as bot.
About WordPress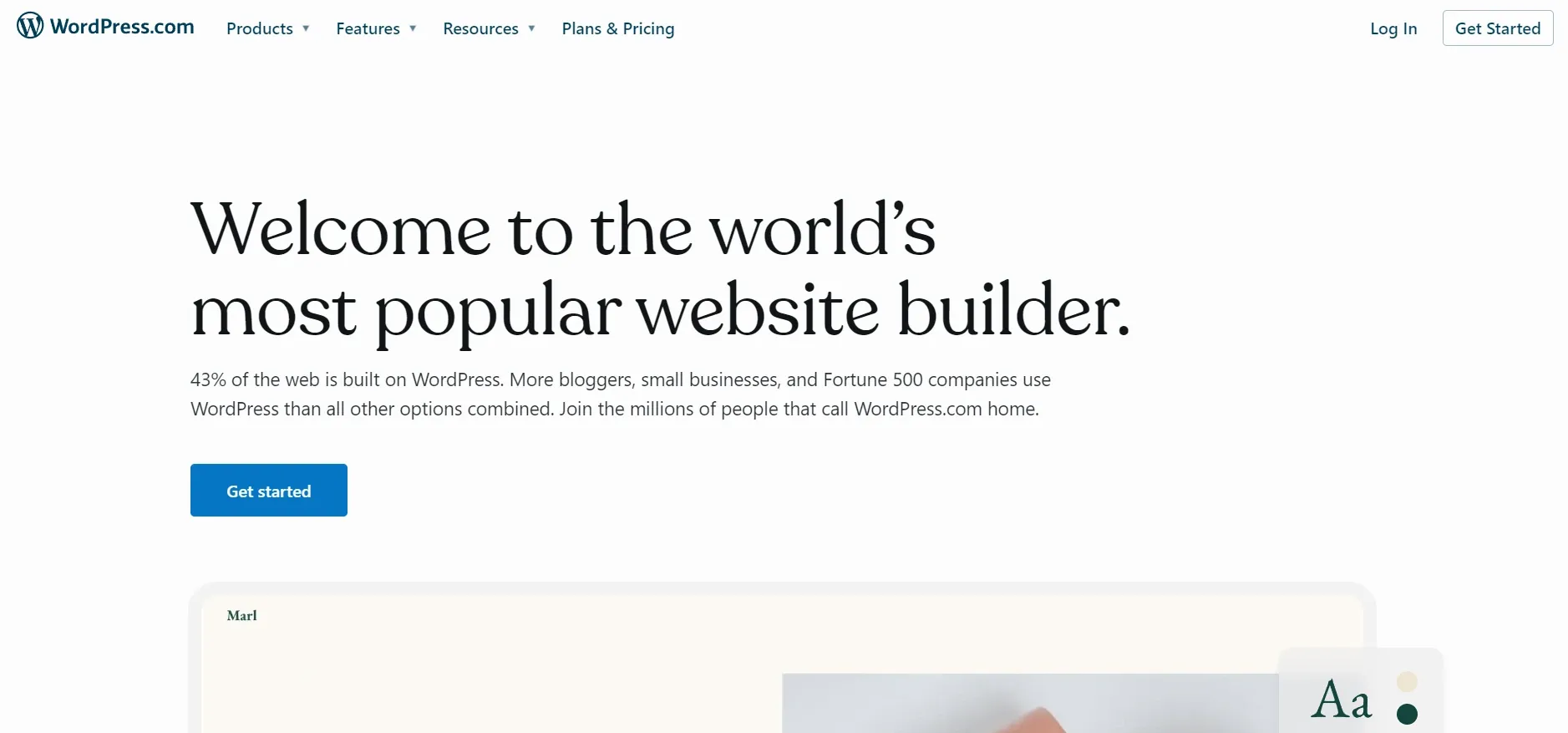 Are you a brand or company or a budding entrepreneur who wants to increase the engagement on your WordPress website? If yes, then stay tuned for more inside.
Today, in this blog, we will discuss and explore what WordPress is and then take a glance over some benefits offered by Chatbot for WordPress.
WordPress is one of the most popular platforms where you can create your website or blog. People widely use it for blogging, e-commerce, business management, etc. WordPress will power more than one in four websites that you are likely to visit. It is a content management system that makes it easy to manage critical aspects of your website.
The ever-rising popularity of WordPress has resulted in many innovative ways of increasing traffic on websites. One of these innovations is Chatbot for WordPress. You would be surprised that WordPress powers 14.7% of the world's top websites.
And these top sites include The New York Times, Shopify, Tech Crunch, BBC America, and even the Facebook newsroom. WordPress acts as a supporting system to numerous websites, including e-commerce websites, and makes the trading more flexible.
But first, let us see what chatbots are.
What is a Chatbot?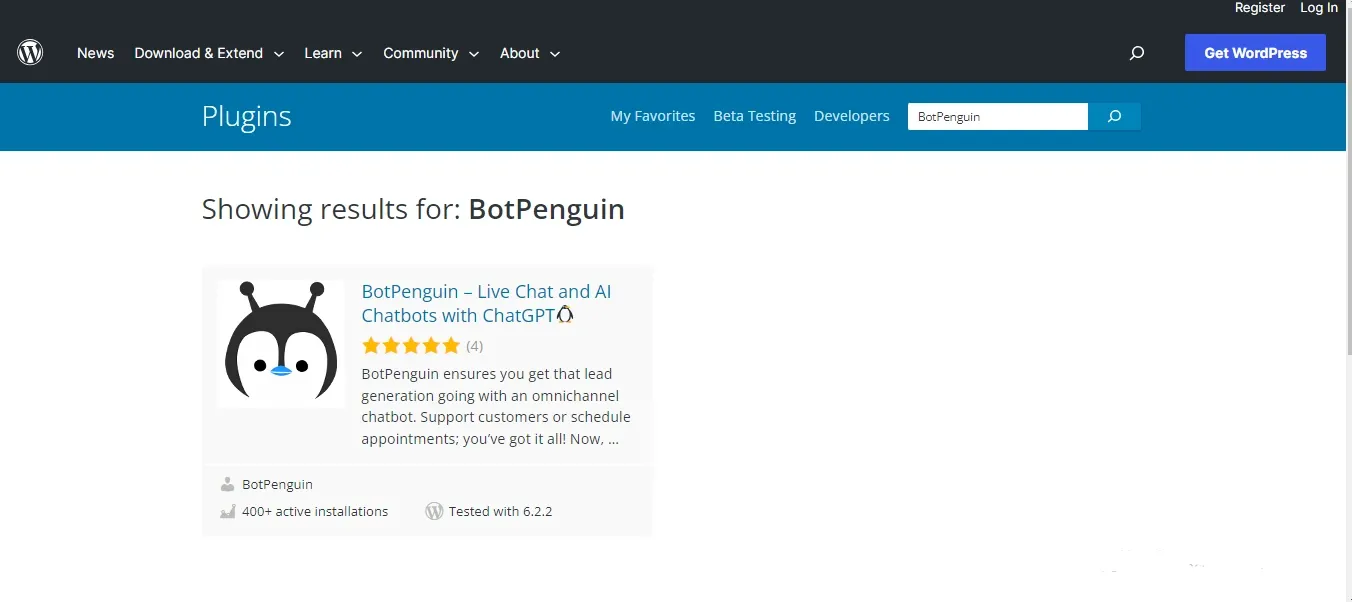 Chatbots are software-based applications that replicate human conversations. Chatbots can work either on pre-fed information or on technologies like Machine Learning, Artificial Intelligence, NLP, etc.
Chatbots have wide usage in many areas these days. Customer service chatbots are being used in the service industry to cater to customer needs such as customer service chatbots, answering FAQs, instant bookings, etc.
Chatbot for WordPress is quite extensively used these days as a wp chat plugin. Ideal WordPress Chatbots are the ones that help the readers in extracting more from the blog and help the owner in expanding his outreach and compliment in expressing his views to the reader in a better manner. Let us see what WordPress chatbots should be like.
How can Chatbot for WordPress be useful as a WP chat plugin?
It becomes possible to create simple text responses from the WordPress backend for users using the chatbot for WordPress.
One can create a fast site search of your pages and posts to answer user questions via WordPress chatbot.
WordPress chatbot can also create an FAQ option with their respective answers, which will be a much more personalized experience for the readers. These FAQs can be collected from the blog's initial visitors, which again can be done via a wp chatbot plugin.
You can also send an email, call me back, feedback collection, and other options on similar lines via a WordPress plugin.
Many bloggers offer newsletter subscriptions these days. To keep up with this trend, a WordPress chatbot may also collect user emails for such newsletter subscriptions.
Finally, bots can be used to provide links for other blog websites which the reader may want to visit.
BotPenguin offers chatbot creation for social platforms, websites, wordpress:
Perks of having WordPress plugin
Raise newsletter subscription
There are numerous brands or businesses to publish their monthly or weekly newsletter. AI chatbots help in gaining visitor subsections for these newsletters or e-magazines. The moment they interact, they add visitors to the list of subscribers and send timely notifications or updates regarding new events, posts, offers, and continuously keeping the users engaged.
This helps in building a long-term relationship and to gain customer confidence in your brand. Hence, the WordPress Plugin enables you to generate a packet of loyal customers at a constant pace.
Better lead generation
Generating relevant and qualified leads is a challenge for every business out there. But with Chatbot for WordPress, you can generate 30% more information, isn't it impressive? It is!
Now that you are bombarded with a fast number of relevant leads, it is essential to prioritize all segments on a few terms. The bots are programmed to ask questions with which you can segment and prioritize your leads. It'll help you in further nurturing, which in turn raises the chances of getting loyal customers.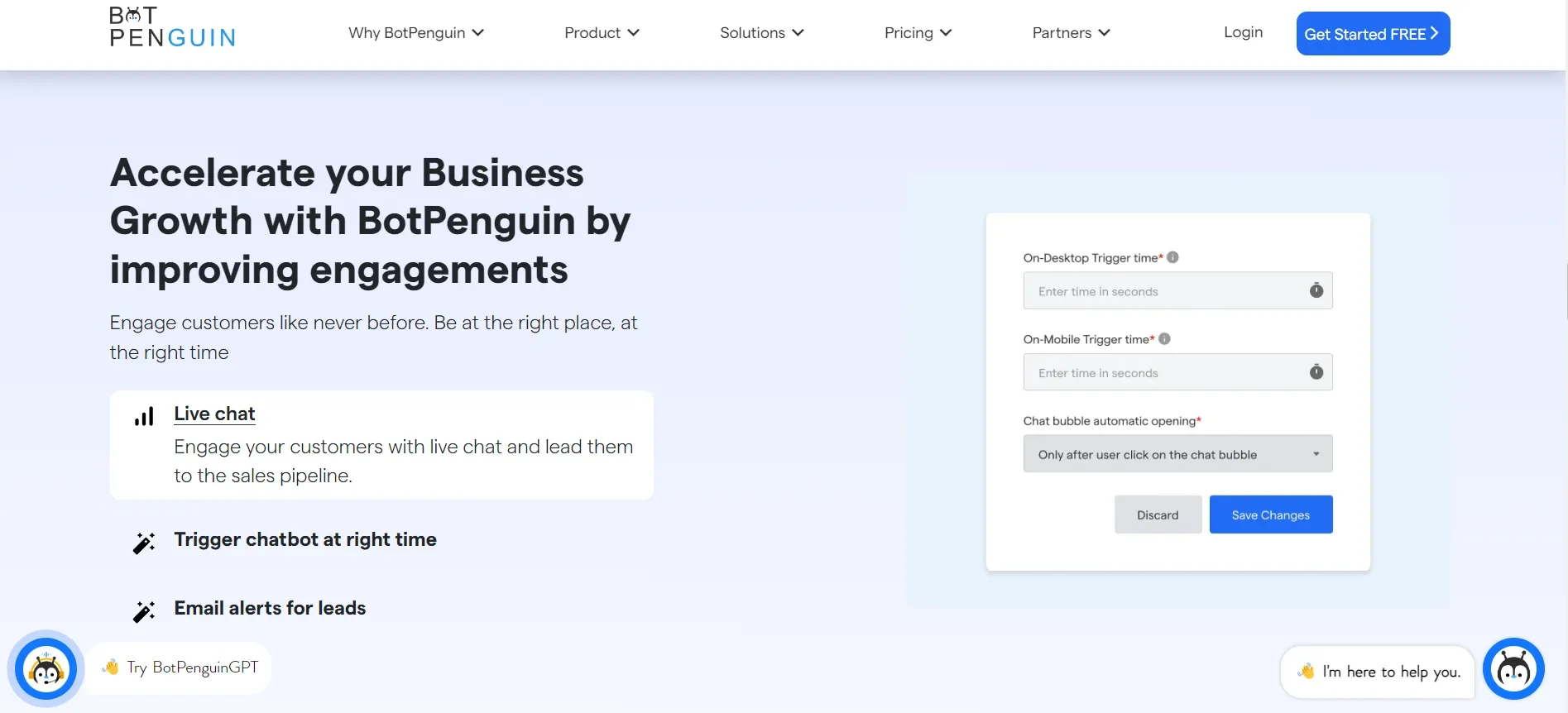 Directs to your team
It's a misconception that Artificial Intelligence and Technology are here to replace and take over the world. AI is here to make lives more comfortable and to work more smartly than ever. Chatbots support connecting your prospects with your staff in a more refined way instantly.
They direct the query to the right team or person if they're unable to provide solutions. This leads to the essence of personal touch and makes the prospects revisit your website.
Better interaction with visitors
Chatbot for WordPress is designed to have a friendly and human-like conversation with the user instead of a machine tone. Bots address the visitor and exchange pleasantries and so forth. It generates the feeling of being attended and helps them to trust the brand.
With bots' help, you can keep your customers updated with new collections, offers and keep an eye over order tracks. By educating them regarding the products and services, help them in making the right purchasing decisions.
With a unique personalized experience offered by the Chatbot for WordPress is sure to expand the scope of thought business revenue. So what are you waiting for to integrate the WordPress plugin and boost your business in the long run!
Conclusion
You have already got a glimpse of the benefits of integrating Chatbot for WordPress. Hence, it's time to act and not wait. Savor the exclusive growth by providing a 24*7 seamless experience and assistance to your visitors. If you are confused about where to get the ideal bot, get in touch with us, and explore the myriad options available.
Chatbot for WordPress is in high demand these days. This is because WordPress is expanding, and thus the competition is rising too.
Therefore to differentiate your blog and brand from the rest of the crowd, there must be something which stands out in your blog website, and a wp chat plugin serves this purpose well which will see its application in almost every website in the coming future.
If you are searching for a platform to generate WordPress plugins, you must visit BotPenguin and savor immense options.