EngageBay is a powerful marketing and customer engagement platform that offers a wide range of tools and features to help businesses of all sizes grow and succeed.
This blog post will highlight five amazing things that make EngageBay stand out from the competition. From its comprehensive marketing tools to its user-friendly design, EngageBay has something for everyone.
Whether you're a small business owner or a marketing professional looking for advanced features and functionality, EngageBay has something to offer. So, what are these five amazing things that make EngageBay stand out? Keep reading to find out!
What is EngageBay?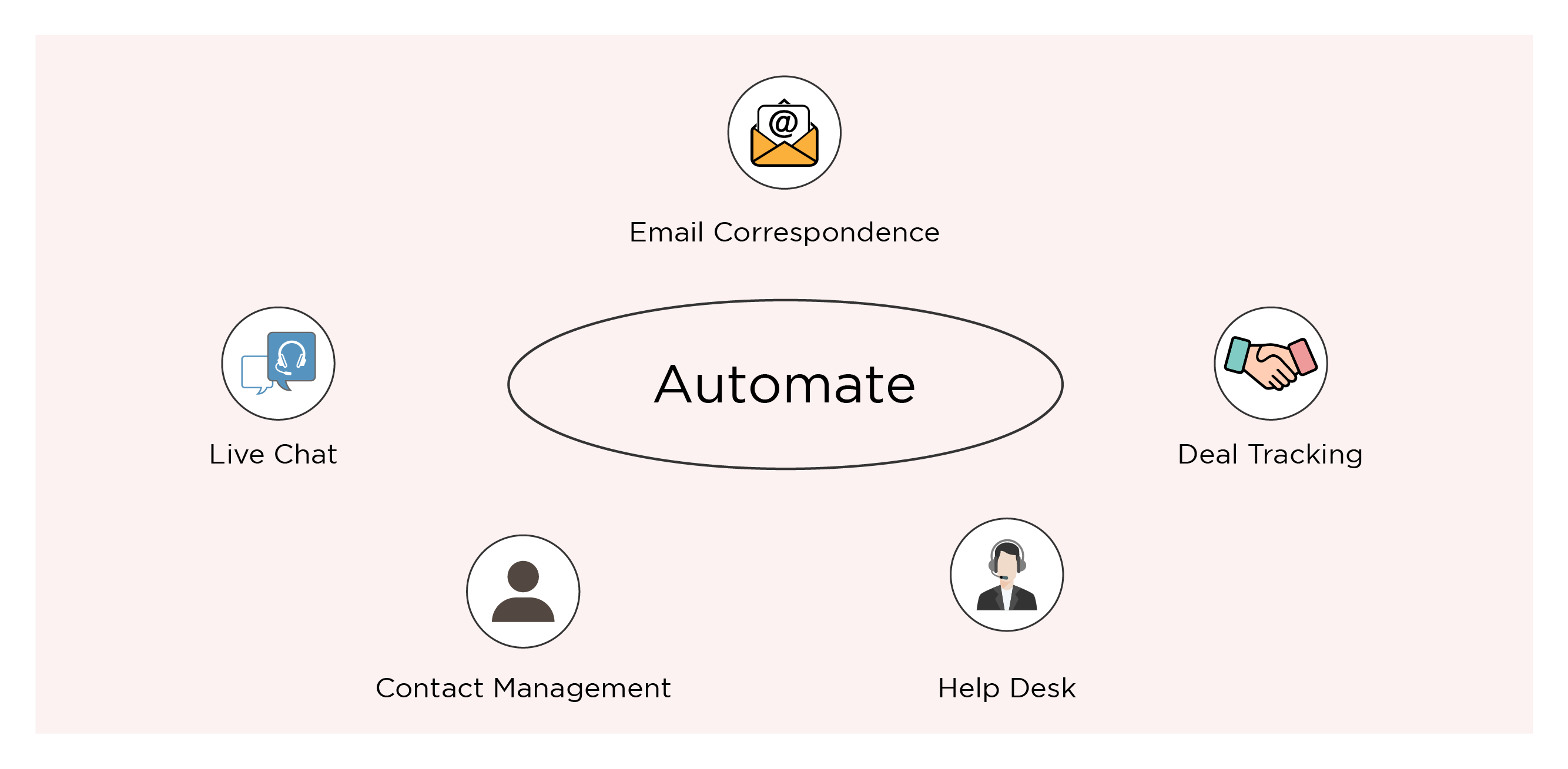 The all-in-one CRM Engagebay CRM streamlines customer service, marketing, and sales processes for companies. The solution automates your routine tasks, including email correspondence, contact management, deal tracking, help desk automation, live chat, etc. It helps you establish deep and enduring connections with your clients.
Engagebay CRM helps companies of all sizes find new opportunities and convert more website visitors by managing deals, setting up appointments, and automating sales. Additionally, ticket automation allows you to provide excellent customer service and quickly resolve issues.
EngageBay Features
Contacts

Deals

Tasks

Alerts & Notifications

Reporting & Analytics

Appointment Scheduling

Advanced Workflows

Auto-responders

Lead Scoring

Email & Social Marketing

Landing Pages

Real-Time alerts

Integrations & Plugins
Why choose EnagageBay?
As an actual all-in-one platform should, Engagebay CRM covers the entire funnel. It contains all the resources required to attract visitors to your website, turn them into customers, and offer support. The best part is how reasonably priced this all-inclusive suite is. With Engagebay, you can discover the following:
There are many features in both the CRM and Sales Bay. Deals, tasks, support for multiple currencies, and sales automation are all included.

It's simple to create email marketing campaigns. Send out broadcasts, test email subject lines, and build robust automation.

Forms, pop-ups, and landing pages seamlessly integrate with the sales tools and CRM. Transforming it into a one-stop deal pipeline with various reporting methods.

Live chat and a help desk support customers and website visitors.

The setup for sales and marketing automation is simple. For complex workflows, the automation builder has a large number of conditions and actions.
Key Functionalities of Engagebay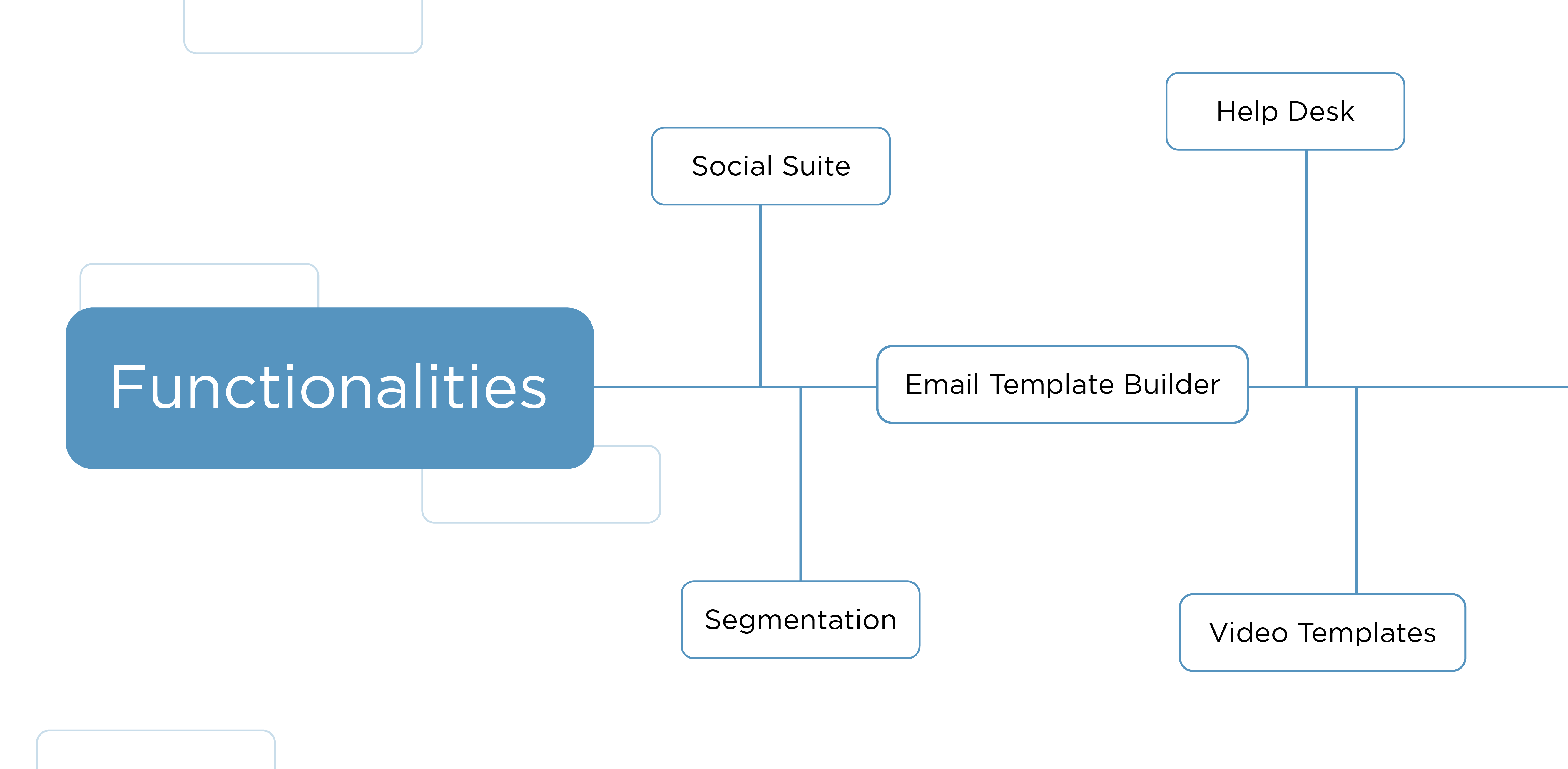 Social Suite
From a centralized platform, manage the organization's social media presence, run various campaigns, and generate leads.
Email Template Builder
Choose from multiple effective email templates with a drag-and-drop feature to create an appealing email campaign.
Help Desk
With Engagebay's ticketing system, you can provide the best customer service and achieve maximum customer satisfaction.
Segmentation
To increase conversions, target pre-defined customer segments, and provide a customized and personalized customer experience.
Video Templates
Create visually appealing videos using built-in templates and send them directly via email for smart marketing.
Five things you didn't know about EngageBay.
Market Your Company Like the Best Companies in the World
The marketing tools can help your team excel by offering a variety of capabilities. It offers tools such as email marketing, automation, email template creation, landing page creation, lead generation tools, and social media tools.
Create Long-Term Customer Relationships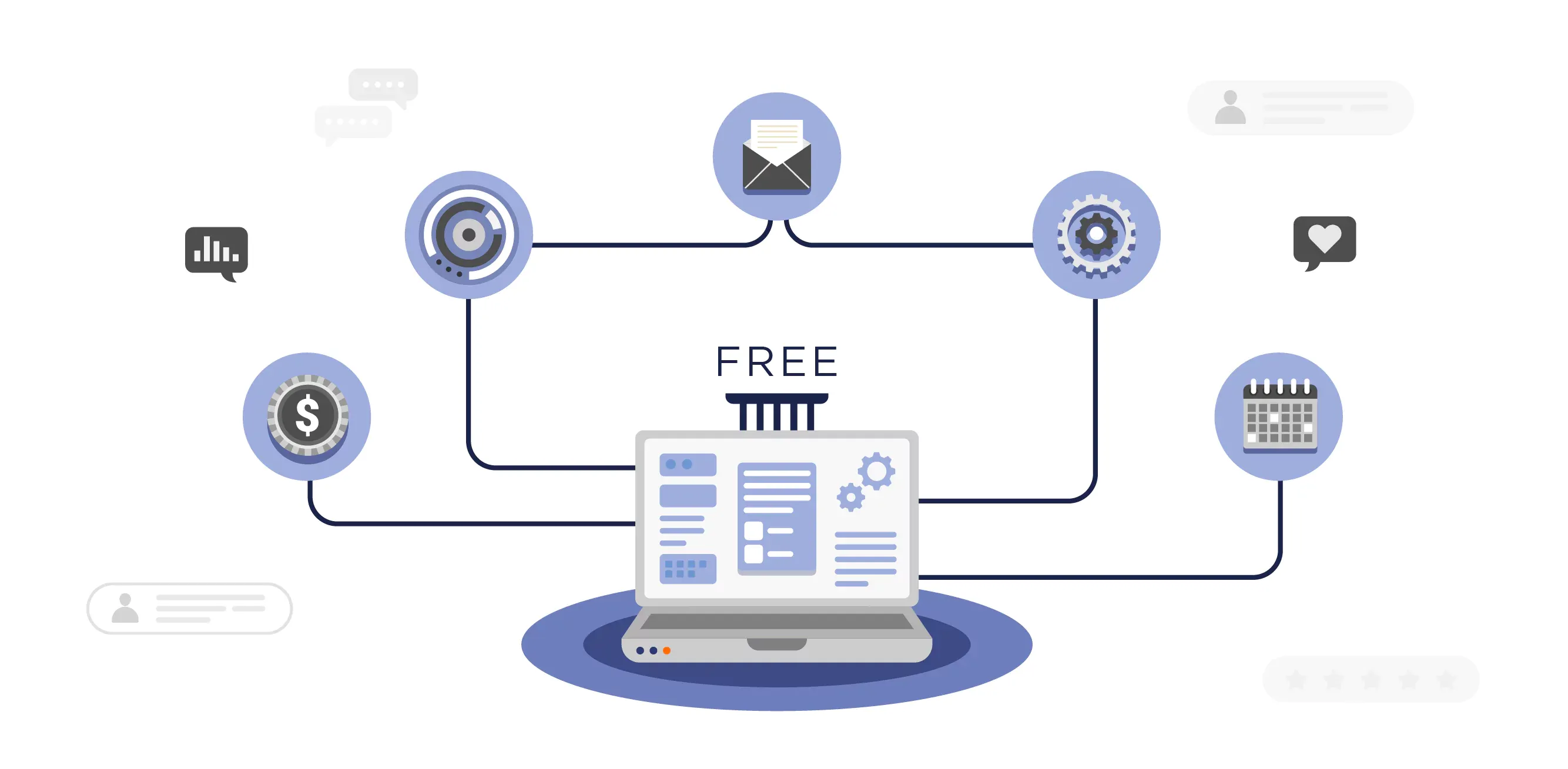 EngageBay provides a fully free CRM as part of its suite of marketing, sales, and customer service software. Although they are effective when used separately, they work best when combined.
Sell Like a Pro
With the help of Engagebay's extensive sales tools, you can easily sell online. It includes contact management, email tracking, phone calls, appointment scheduling, project management, and gamification.
Give Your Customers Amazing Support
With the help of our integrated suite of customer service tools, including ticketing, helpdesk, customer feedback forms, knowledge bases, and canned responses, your support team can now communicate more effectively, find solutions more quickly, and keep customers for life.
Emailing using EngageBay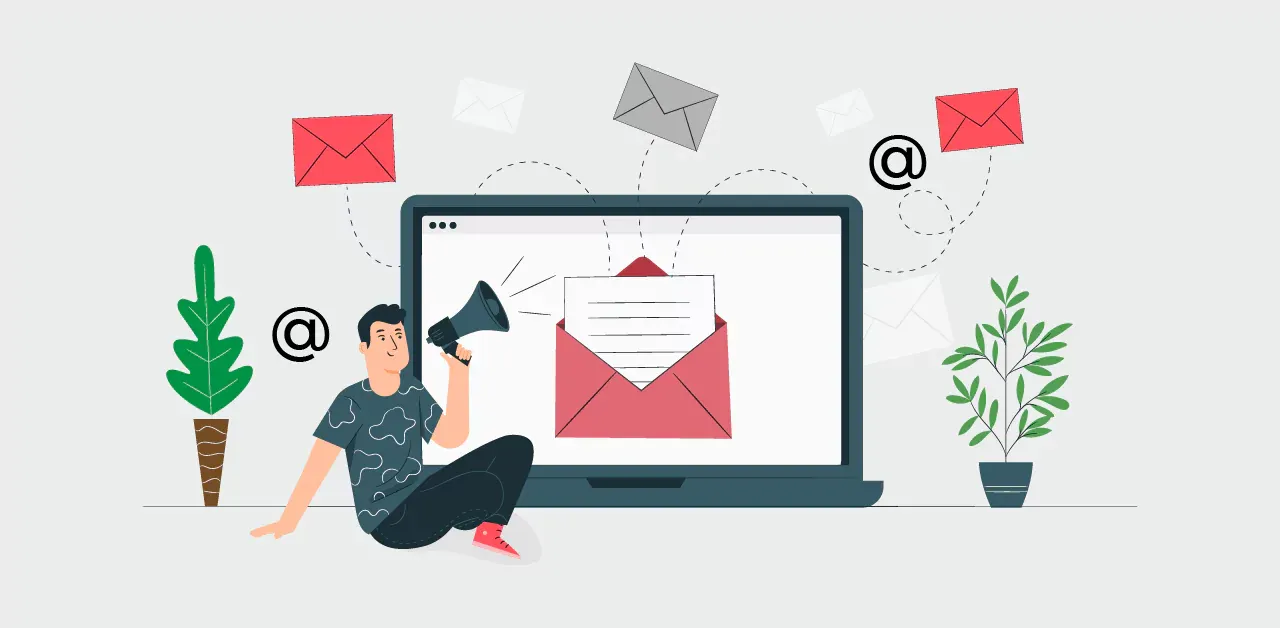 The Marketing Bay includes email marketing. All of the essential email marketing functionality was perfected by Engagebay. Email templates, automation, and broadcasts all function very well.
Conclusion
Engagebay's user interface is simple and easy to use. This platform does not necessitate any prior marketing knowledge.
Engagebay CRM includes several features that you may not require. EngageBay's platform includes high-performance email campaigns, pre-designed templates, SMS marketing, automation tools, and landing pages. However, the company's primary goal is to provide clients with solutions to any problems they may encounter.
The Engagebay marketing platform is divided into three sections: marketing, service, and sales. You can purchase just one of the three packages or the entire set. Try out what works for you and decide if it's worth it. Do you want a simple and reliable alternative? Check out BotPenguin, an AI-powered chatbot builder that allows you to create chatbots for any industry without coding.
FAQs
How does EngageBay differentiate itself from other marketing automation platforms?
EngageBay sets itself apart by offering a comprehensive range of marketing automation features at an affordable price. It includes CRM and customer support functionalities, making it a one-stop solution for businesses. With its user-friendly interface, customizable templates, and seamless integration with popular tools, EngageBay simplifies marketing automation, even for small businesses.
Does EngageBay have email marketing automation capabilities?
Yes, EngageBay provides powerful email marketing automation capabilities. Users can create and send personalized email campaigns, set up automated email sequences, segment their audience based on behavior and demographics, and track campaign performance through detailed analytics. EngageBay's email marketing automation helps businesses engage with leads and customers effectively, driving conversions.
Can EngageBay assist with lead generation?
Certainly! EngageBay offers various lead generation tools to capture and convert leads. It provides customizable web forms and landing pages, which can be embedded on websites or shared across platforms. EngageBay also includes pop-up forms, exit intent technology, and lead capture automation, enabling businesses to capture leads at the right time and streamline their lead generation efforts.
How does EngageBay's CRM feature benefit businesses?
EngageBay's CRM feature helps businesses manage customer relationships effectively. It offers a centralized contact database to store and organize customer information. EngageBay's CRM allows businesses to track interactions, manage tasks, schedule appointments, and nurture leads through the sales funnel. With pipeline management and deal tracking capabilities, EngageBay's CRM streamlines sales processes and enhances overall customer relationship management.
Can EngageBay integrate with other popular tools and platforms?
Yes, EngageBay seamlessly integrates with various popular tools and platforms. It integrates with leading CRMs like Salesforce, HubSpot, and Zoho, enabling businesses to sync customer data effortlessly. EngageBay also integrates with email service providers like Gmail and Outlook, social media platforms, and e-commerce platforms like Shopify. Its integration capabilities ensure a smooth workflow and allow businesses to leverage their existing tools within EngageBay.