You've probably noticed a significant increase in the number of live chat widgets on websites in recent years.
It has coincided with the rise of chatbots, a new spin on the live chat concept that takes advantage of the popularity of instant messaging apps and social media.
With so much of the world trending toward automation, it's no surprise that bots are everywhere, especially in marketing.
While being hands-on with any marketing strategy is still essential, bots and automation can assist with process management and lead generation.
An AI bot is a wise strategy because 53% of consumers are likelier to shop with a company you can message.
A chatbot for marketing, on the other hand, is an excellent automation method.
This digital marketing technique assists in automating customer communication up to the point where the client or user is directed to a live person for assistance.
Here are five ways to maximize your digital efforts' effectiveness by leveraging chatbots' potential.
Chatbot marketing is a cutting-edge strategy that uses software to automate prospect interactions and increase sales.
Regardless of whether the marketing & sales team is available online, it is used constantly to qualify and interact with leads.
With a chatbot marketing strategy, your bot will answer customer service questions. It can even help with lead generation and sales.
Bot marketing aims to respond to customer service inquiries and initiate conversations with website visitors as and when necessary. Businesses can use it to promote their goods or services with targeted messaging to increase customer engagement and brand recognition.
Five strategies you need to know to Automate Marketing with Chatbots
Auto Qualify Your Leads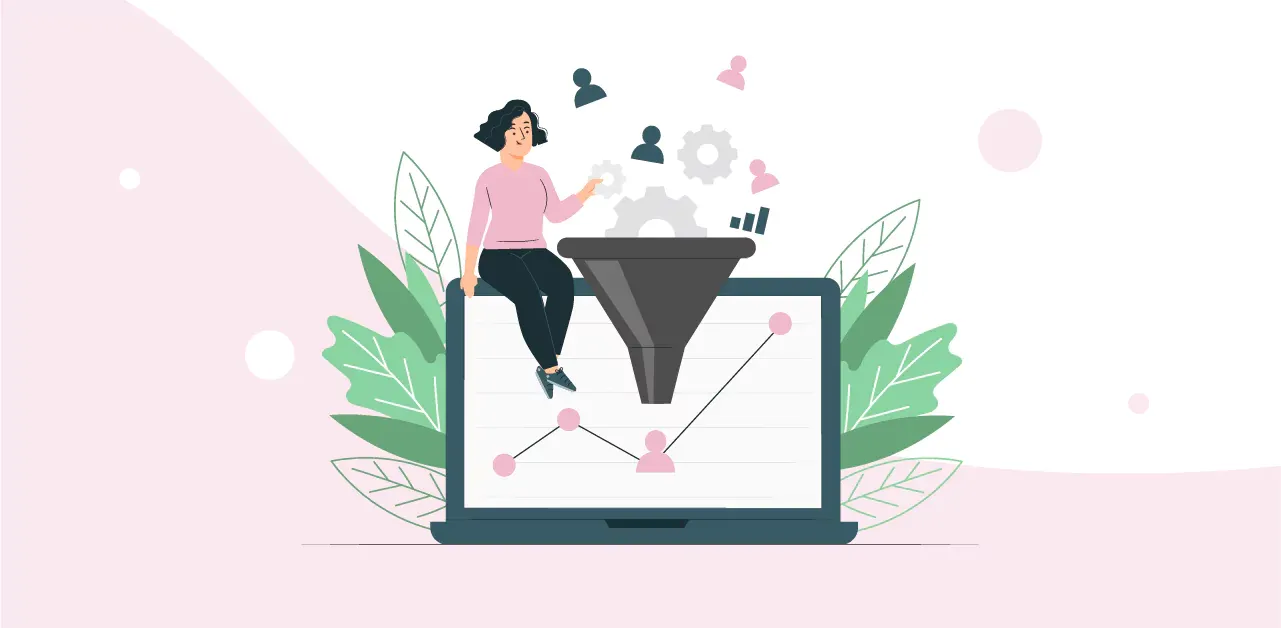 Most businesses now use other methods besides just salespeople to qualify leads. Chatbots are now used to streamline lead qualification procedures and boost lead volume.
AI bots are a fantastic tool for automatically qualifying leads because they can pose relevant prequalifying questions to website visitors.
Lead-generating chatbots also assist customers in making quick decisions by letting them choose the one that most applies to them. Instead of completing forms the conventional way, they encourage customers to enter their contact information.
Personalize The User Experience
Individualized interaction with users improves the user experience and fosters brand loyalty. According to 78% of US internet users, personally relevant content makes them more likely to buy a brand's goods and services.
Simply addressing your customer by their name can have a significant impact. Chatbots take it up a notch by personalizing recommendations and responding to user inquiries based on their preferences and previous purchases.
Gain Customer Insights
The survey email you sent to solicit product feedback is most likely being deleted without being read. It is not your fault. Customers are apathetic because their email inboxes are clogged with too many promotional emails and updates.
In such cases, chatbots can assist you in breaking through the clutter. You can program the chatbot to carry on a casual conversation while learning about the user's characteristics and preferences.
Make sure the conversation does not feel like an interrogation. When these insights are combined with analytics data, you will have the right amount of customer information to drive your marketing strategy.
Guide Your Visitors Through the Marketing Funnel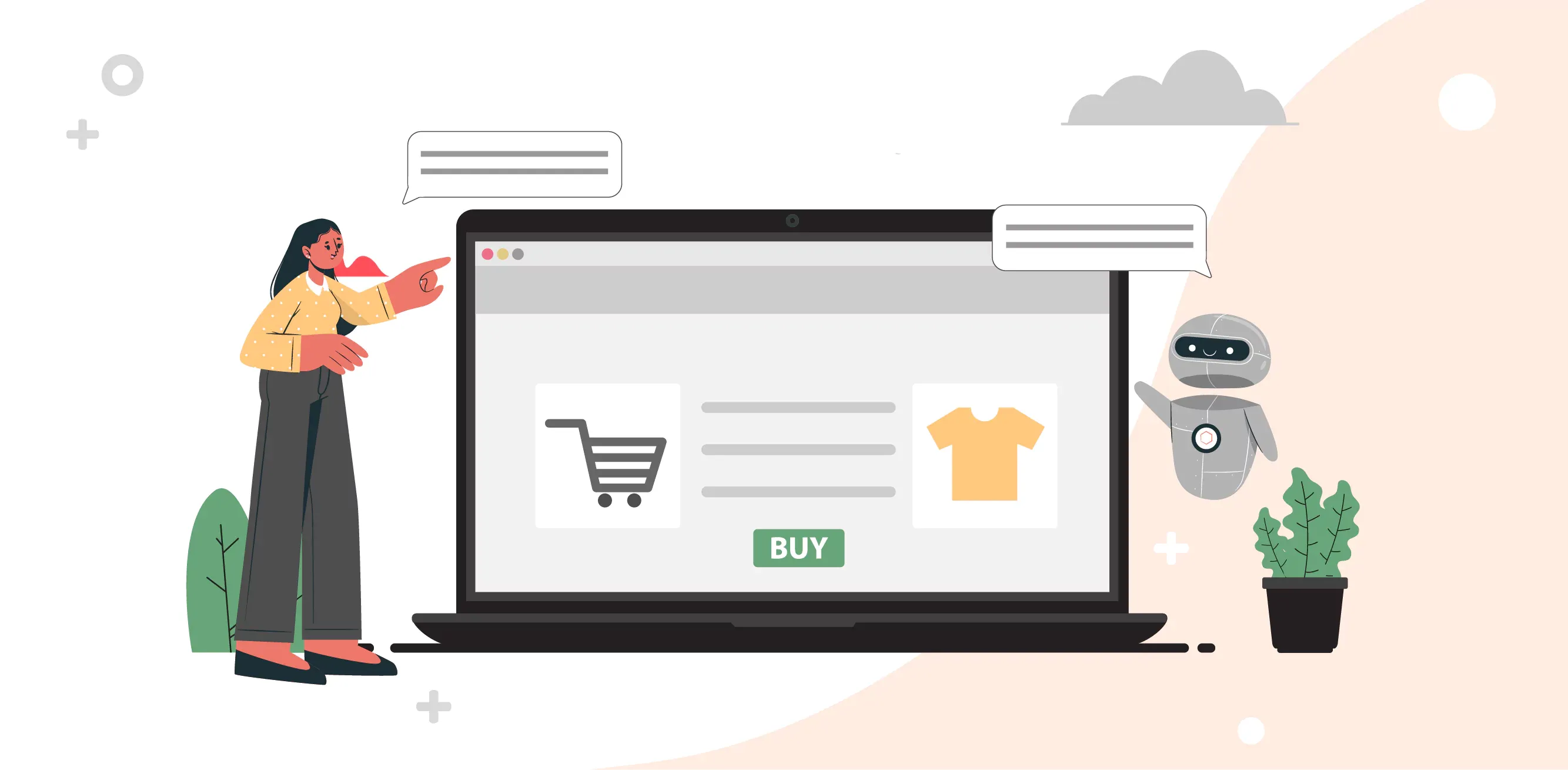 A friendly salesperson usually welcomes you when you enter a physical store. The sales associate patiently hears your needs and makes a product recommendation. Due to the overwhelming number of incoming leads in the online scenario, this process can become tedious.
By introducing content and customized lead form fields that address the various stages of the buying process, marketers have attempted to make this process simpler. However, the system still needs to be entirely reliable.
Chatbots can qualify leads on your behalf by posing the appropriate questions to your visitors and directing the prospects to the sales team.
Automate part of the marketing process
Since there are so many different ways to reach customers, marketing requires effort.
Most of the time, businesses need help to gather the labor and materials required to ensure the success of their marketing.
On that front, conversational bots can be beneficial. Automating some processes, particularly those in the beginning, make marketing more straightforward and streamlined.
Chatbots can be relied upon to handle initial customer contact and gather necessary information.
The bottom line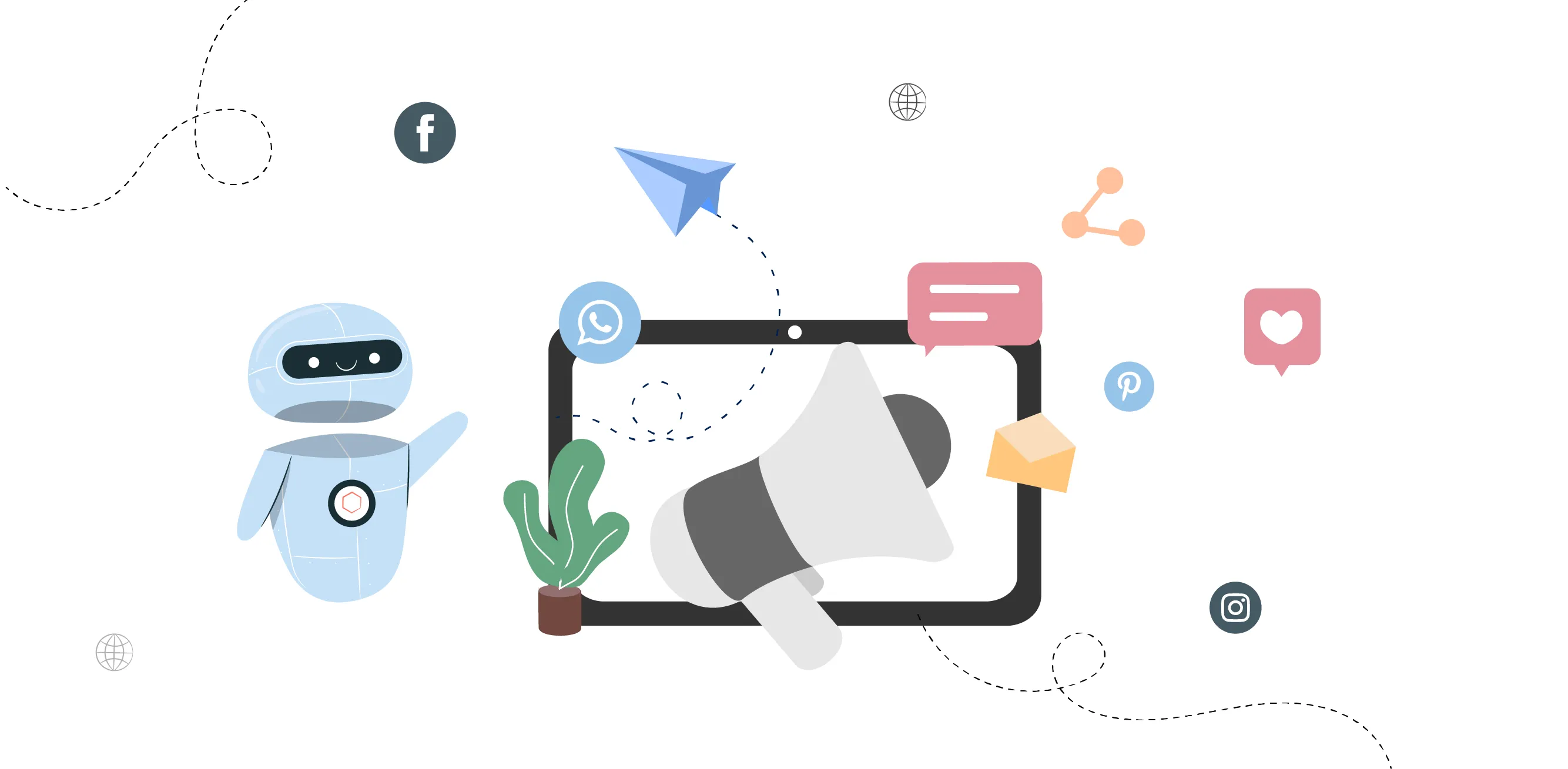 Whether in sales, service, or marketing, chatbots significantly impact all areas of business. AI bots substantially enhance marketing strategies, assisting companies in personalizing their messages and gaining devoted clients.
Although chatbots for marketing automation are uncharted territory, they are a low-risk, high-result marketing area. And you need the tools to support that because the world is becoming more digital.
These suggestions will give you a head start if you intend to use chatbots in your marketing. However, please don't create a chatbot simply because it's currently a popular term in the business world. Keep in mind that user experience always wins.
Want to start using chatbots for marketing? Your chance is now! Check out what BotPenguin has to offer now.