Tawk.to is a completely free live chat service with over 3 million users worldwide. The program includes all of the essential live chat functionalities needed to assist and engage clients. Though its live chat is the biggest feature, it's a full-featured customer care platform that businesses can utilize for various assistance channels.
Among live chat software, Tawk.to has the most robust free plan. It also provides unique services for rent, such as chat agents and virtual assistants. This service is suitable for any business looking for a low-cost, high-quality live chat solution.
In this post, you will find out about tawk.to and how it works.
What is Tawk.to?
Tawk.to is a live chat that focuses on effective communication between companies and consumers. Tawk.to is a modern and easy tool intended to assist you in finding an effective approach to bridge the communication gap, yet it is still available for free.
You can easily communicate and watch your consumers using Tawk.to. You may reach out to your clients directly from your website, mobile app, or custom page using the platform. It simply takes a minute to set up, so you can start adding people, creating shortcuts, and seeing your metrics right away.
Apart from its live chat service, Tawk.to has a slew of other features that customize your page. You can start live chats with your customers, eagerly engage with your visitors with triggers, and quickly send replies with shortcuts. These options can help you and your business becomes a hit with your customers.
Their efficiency in addressing the demands of their consumers and the quality of the product or service they give. These firms hire people and use every possible communication channel to satisfy these demands. Because Tawk.to allows you to be available for your consumers anytime they need you. It functions as a channel for your professional service.
Setting up an account on Tawk. is simple, and customizing its widgets, such as changing chat colors, attention bubbles, and individual uploads, will be even simpler. Using the remote branding' function, you can make it consistent with your brand. You may use the remove branding tool to add your brand name to appear unique and professional.
Features of Tawk.to
Tawk. 's primary advantages are that it allows your business to be ready to communicate with clients or potential clients that it tailors to your brand. It gives an outlet for engaging dialogue with consumers. It is available in a variety of languages and devices. Here are some further details:
Chat Pages
If you don't have a website or want your live chat tool to have its page, Tawk.to provides chat pages that you may utilize. This functionality would benefit small businesses that do not yet have websites but wish to provide live chat help to their clients.
Customers of Tawk.to can change the URL of the chat page, add agent photographs, and add job titles, descriptions, and social media and external connections.
Notifications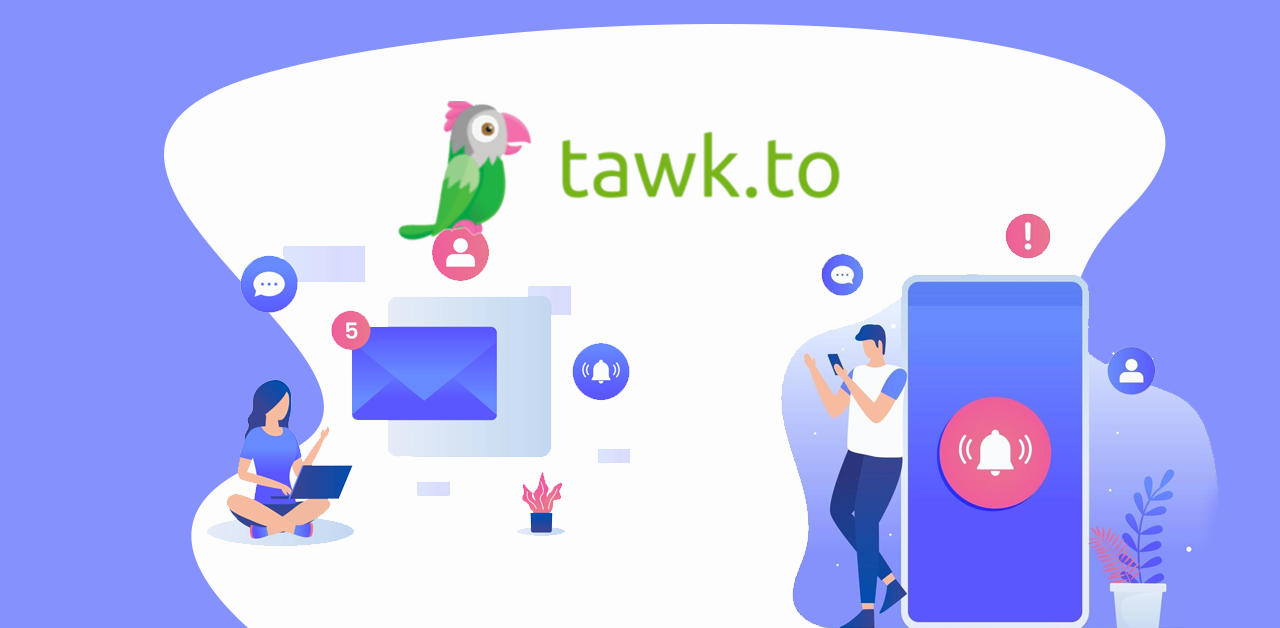 Create unique notifications to notify your agents when a visitor begins a conversation. Set up email alerts for chat alerts, ticket alerts, missed conversations, and chat transcripts, as well as chat transcripts.
Set up custom triggers to appear when a visitor has spent a specific amount of time on your website or as soon as they enter. Enter a personalized message to inform visitors that your representatives are on hand and eager to assist them!
Live Chat
Live chat is a service that allows businesses to communicate with visitors to their websites in real-time. Tawk.to's core service is live chat, which contains all of the essential functions. Although the UI is a little clumsy compared to more expensive options, the live chat itself runs efficiently.
Ticket System
Businesses use a ticketing system to gather, track, and handle consumer concerns. During offline hours, Tawk.to has a built-in ticketing system that allows agents to accept tickets via the Knowledge Base and the chat widget. The ticketing system on Tawk.to is efficient, though a little old in look.
Visitors must enter their email address and a message to submit a ticket. Agents can reply to tickets through the tawk.to the system or their email account. Agents may use the ticketing interface to:
Assign agents to tickets
Update ticket status
Give tickets low, medium, or high priority
Send visitors attachments.
Constant availability to customers
The quality of the service or products provided and the efficiency with which the customer's wants and requests are met are two essential prerequisites for a successful business. Businesses recruit employees and utilize all available communication channels to satisfy these demands. Tawk.to is an excellent platform for doing so.
Tawk.to also comes with limitless agents and groups, allowing your company to keep track of visitor traffic. When there aren't enough active agents to handle all of the visitors, you'll be able to handle them all at once. Other agents can join ongoing discussions to ensure that consumers receive the assistance they require.
Landing Page
Make a chat page, a hosted landing page that allows you to convert links into discussions.
Add your social campaign with your chat page by including links on social pages or posts. Put links to the chat page in your email signatures and use them to start conversations. This function is ideal for online displays or virtual events.
Virtual Assistants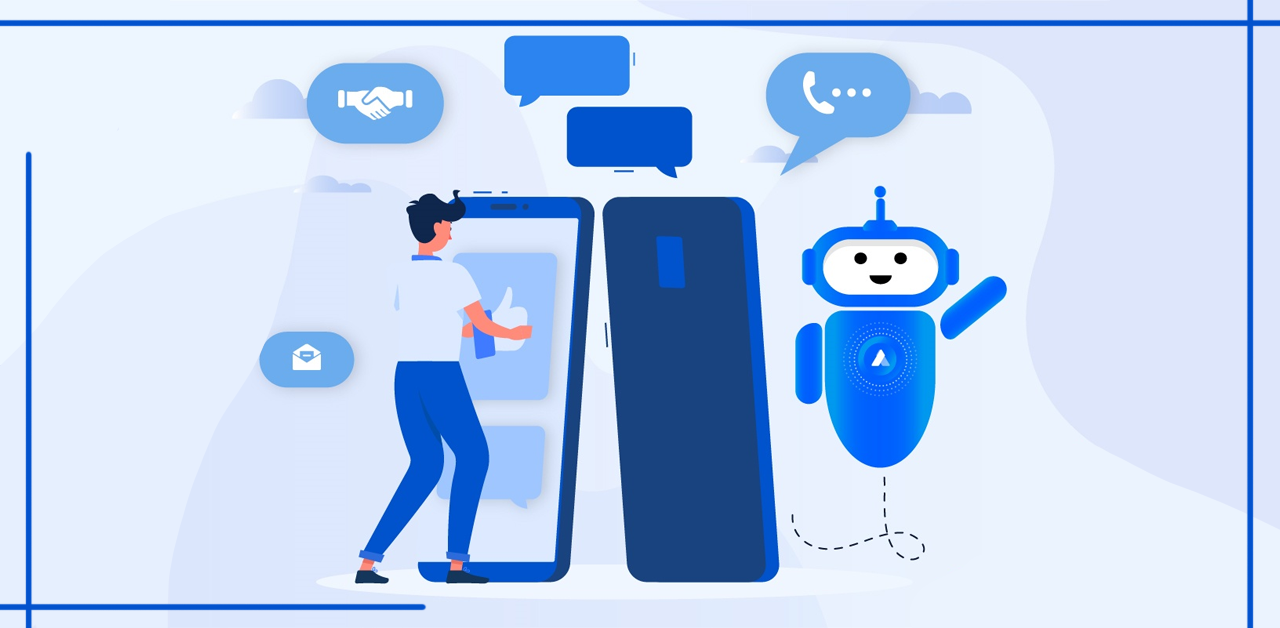 A virtual assistant is an employee that assists your internal team or customers with technical, administrative, or customer service issues. To guarantee seamless integration with your firm, you will be in charge of the bulk of training and onboarding for your virtual assistants.
Customizable
Tawk.to is simple to use and personalize. You may customize its widgets, including attention bubbles, chat colors, and individual uploads. It may be customized to fit your business, allowing you to add your logo. You may use this to give the application a more professional and unique appearance.
Colleague Messaging
Message coworkers who have also signed up for tawk.to as agents. With technical or challenging queries from visitors, seek assistance and support from your colleagues.
Instead of being able to chat across an office, which isn't possible while not in the office, agents may message each other within the tawk.to the app, which is ideal for remote teams.
Chat Agents
You may employ chat agents straight from Tawk.to's website. It is a unique function to tawk.to and would benefit a company that needs live chat support 24 hours a day, seven days a week. You have the option of buying as few or as many hours every week as you choose. You will supply information about your firm to your agents so they can appropriately transmit information and answer inquiries, ensuring that they interact successfully with your visitors.
Knowledgebase
Do you get asked the same repeatedly? Using the knowledgebase function in tawk.to you may establish a bank of commonly asked questions and solutions.
It allows your visitors to get solutions to frequent queries without starting a discussion. Knowledgebase's basic block-based rich text editor supports images, GIFs, code snippets, and videos. It also contains a translation feature so that you can assist and support people from all over the world.
Another excellent advantage of the knowledgebase is that it is built to be search engine friendly and can be readily improved by adding or updating metadata. You may also construct 'prepared' replies to frequently requested queries or phrases to help you react more quickly.
Engaging in conversation with clients
By using prefabricated shortcuts and automatic triggers to engage your customers in discussions, Tawk.to allows you to be more conscious of your customers. Through the sneak peek function, your agents may be prepared to address inquiries from clients even before they begin interacting with them. Then, with over 1,800 emoji at their disposal, users may continue the conversation in a fun and comfortable manner.
Reports & Dashboards
Monitor your website in real-time to observe which pages your visitors are visiting and how many times they've visited previously. Please keep track of consumer involvement and discover more about them.
The tawk.to app allows you quick access to specific critical data, including the number of talks, average chat duration, user happiness, and response time. The best part is that all data is presented in dashboards and can be downloaded as reports.
The ticketing system is additionally covered by dashboards, with numerous boards displaying ticket volume, solved tickets, resolution time, and so on. Dashboards for chat pages and any articles created in your knowledge base are also available.
Multi-language and cross-platform
One can use it in 27 languages; the app is accessible no matter where you are or what language you speak. It's also compatible with Windows, macOS, iOS, and Android.
Ease of Use
The tawk.to software is self-explanatory and easy to use. A mobile app for Android and iOS is ideal for small enterprises and multi-role teams. Never miss another interaction by sending messages to your guests on the move.
Tawk.to's online school is a repository of educational videos, so if you get stuck, you'll have access to a wealth of information. There's also a feature that lets you prohibit visitors based on their geo IP address, preventing them from chatting if necessary.
Additions
Hiring an agent or virtual assistant, customizing the chat widget, video chat, voice calls, 2-way screen sharing, and many more exciting features are all on the way!
You're short on resources, but you don't want to use a chatbot. Hire a chat agent, according to tawk.to! Customer service professionals are real people who have been highly skilled and trained. To deliver the greatest service to your visitors and clients, agents will spend time researching your sector and getting to know your firm.
If your firm caters to a worldwide market, a hired agent is the best option. Agents are accessible 24 hours a day, 365 days a year, and are bi-lingual, making them a great choice for dealing with numerous time zones and languages.
Tawk.to Integrations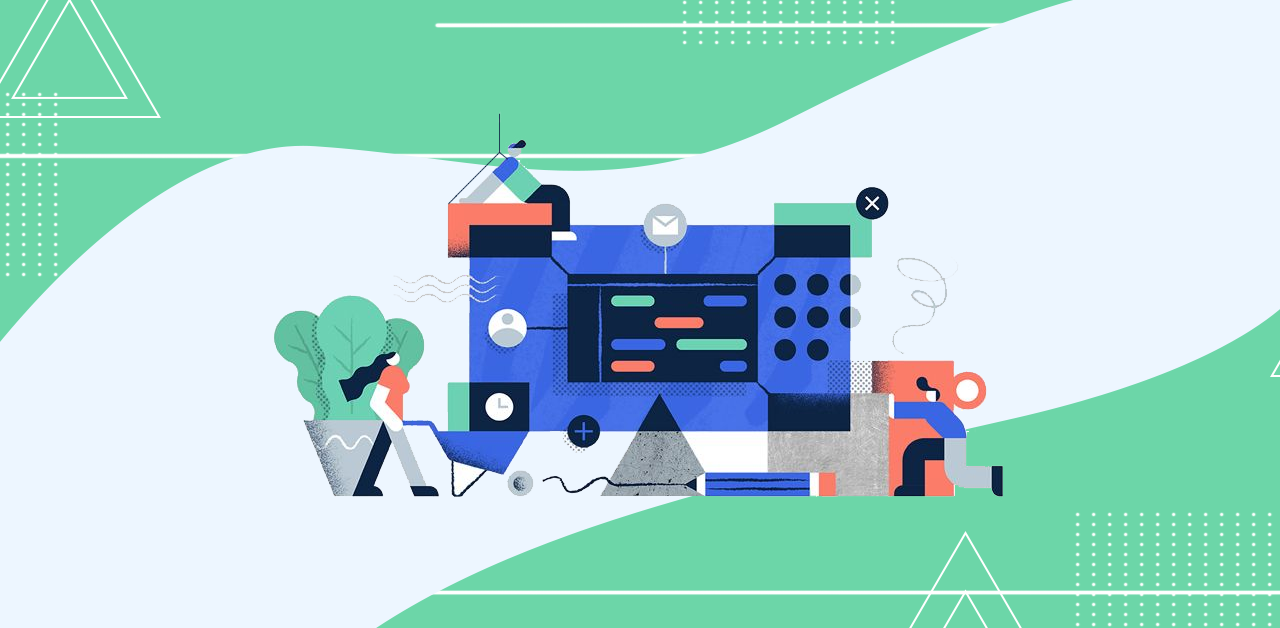 The vendor presently offers the following Tawk.to integrations:
Shopify
Opencart
Google Adwords Conversion Tracking
Drupal 8
Opencart
Osclass,
Trakdesk
Magento 2
Cloudflare App
Prestashop
Joomla 2.5x – 3x
Wix
Bigcommerce
Opencart 2.3.x
osCommerce
Squarespace
Zencart
Magento 1
Cayzu Help desk
Drupal 7
ShopTill-e
WHMCS
Weebly
WordPress
Pros and Cons of Tawk.to
Tawk.to is a well-known and completely free live chat service. The pros and cons of Tawk.to are the following:
Pros:
Completely free
More comprehensive than competitors' free plans
Customers of Tawk.to can employ chat operators and virtual assistants directly.
Cons:
Not as user-friendly as paid rivals
No chatbot or email marketing tools
You need to pay to remove the "Powered by tawk.to" branding logo.
Tawk.to Pricing
Tawk.to's live chat price is free and will stay indefinitely. Tawk.to is also working on premium services like real-time chat translations and in-chat payments, which will be available in the future.
Hire Live Agents for $1/hour
Hire Virtual Assistants for $7/hour
Remove tawk.to Branding for $12/month
Video, Voice, and Screen Sharing for $29/month
Conclusion
Tawk.to is a live message and chat support platform that seeks to help clients and companies communicate effectively. It was designed with a straightforward interface and a contemporary flair to help you find an efficient solution to bridge the communication gap.
Tawk.to, on the other hand, is a free program. Monitoring and interacting with your clients is seamless. You can reach out to them via the mobile app, a custom page, or even directly from your website. After that, you may start adding individuals and building shortcuts right away, as well as use the system's analytics function to see how you're doing. Aside from chat, Tawk.to enables customization of your page, visitor involvement via triggers, and rapid reply sending via Shortcuts.
Check Out BotPenguin.