Tawk.to is a message and Live chat support tool. It helps businesses and their consumers communicate effectively. It is an efficient solution to bridge the communication gap. It is also one of the widest used software tools for live chat. More than 5 million customers worldwide have used it to interact with different businesses.Tawk.to is a great tool, but there are other excellent alternatives in the market too. Everything has pros and cons; a choice should be made after carefully weighing both. In this article, we provide an in-depth review with a detailed tawk.to pros, cons, and alternatives.
What is Tawk.to?
tawk.to is a cloud-based live chat and messaging system. allows you to monitor and talk with website visitors from a free customizable page. Users can access chat history, performance data, and customer communication; via configurable sites on the platform.
Through graphs and historical metrics, tawk.to has an interactive dashboard. It provides important information to visitors, conversations, page views, and more.
Tawk.to provide third-party integration for apps and platforms, like:
WordPress
Joomla
PrestaShop
Trakdesk
Weebly
Wix
Zencart
Cayzu
Cloudflare
Tawk.to Features
Tawk.to's features that allow your business to communicate with clients are the following:
24x7 availability
The quality of the service or products provided. The efficiency with which the customer's wants and requests are met. These are two essential prerequisites for a successful business. Businesses recruit employees and utilize all available communication channels. To satisfy these demands, Tawk.to is an excellent platform for doing so. It's an excellent way to advertise your services because you're available whenever your consumer wants you.
Multiple Handling
Tawk.to also comes with limitless agents and groups. Further allowing your company to keep track of visitor traffic. When there aren't enough active agents to handle all of the visitors, you'll be able to handle them all at once. Other agents can join ongoing discussions. To ensure that consumers get the assistance they need.
Customizable
Tawk.to is a customizable service that is simple to set up and use. You may customize its widgets, including attention bubbles, chat colors, and individual uploads. It may be customized to fit your business, allowing you to add your logo. You may use this to give the application a more professional and unique appearance.
Engaging
Using prefabricated shortcuts and automatic triggers to engage your customers in discussions. Tawk.to allows you to be more conscious of your customers. Through the sneak peek function, your agents can prepare to address inquiries from clients even before they begin interacting with them. Then, with over 1,800 emoji at their disposal, users may continue the conversation in a fun and comfortable manner.
Multilingual and cross-platform compatibility
It can be used in 27 languages. The app is accessible no matter where you are or what language you speak. It's also compatible with Windows, macOS, iOS, and Android.
Tawk.to Pros And Cons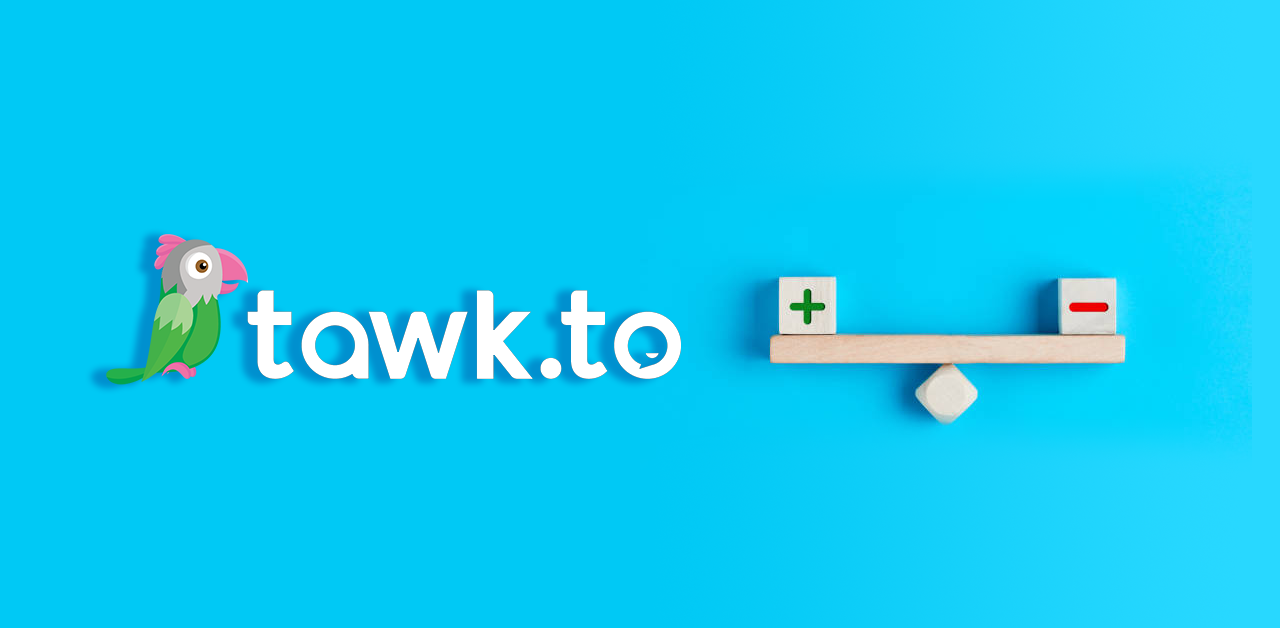 Tawk.to is a free live chat service that can provide real-time help to visitors to your website. There are two sides to every coin, and this program has several flaws.
Tawk.to Pros
Tawk.to Pros: Track everything in real-time
With the aid of this live chat software, providing real-time and personalized client care becomes easy.
Tawk.to Pros: Be Vigilant
Keep an eye on website traffic and be available to clients at all times.
Other Salient Pros are:
Proactively start a discussion with app users and website visitors.
Unlock a new frictionless channel for conversational commerce
Tawk.to is completely free. Making it an excellent choice for small businesses interested in experimenting with live chat.
Users get access to all essential tools for the initial live chat.
Effortless implementation
The notes tool allows you to keep track of previous interactions with consumers.
Provides a significant increase to lead generating.
You have what you need to be there for consumers when and when they need you most. Thanks to technologies like Live Chat, Ticketing, a Knowledge Base, and video and audio add-ons.
You may tag and assign chats to your team members. Ensuring that the appropriate person responds at the appropriate moment. As a result, your agents will be able to interact and react to inquiries with additional context.
Both your staff and your customers may benefit from knowledge bases. It allows your agents to perform better. Allowing clients to address their problems without speaking with an agent.
Tawk.to's affordability is perhaps its most appealing feature. This customer support tool provides you with all of the essential functionality for free.
Tawk.to Cons
There are just a few external tools that can be integrated.
Tawk.to may be a little confusing for first-time users.
Outline from the past
Because it's free, there's no assurance it'll work or that you'll get the support you need.
The offline user has no access to analytics.
Only the bot message is accessible for chat start on behalf of a free agent.
The number of talks, visitors, and viewed pages are the only metrics available.
Tawk.to isn't designed for selling things online. It is a significant drawback since eCommerce business owners have certain needs that this technology cannot meet.
The user interface isn't particularly appealing or simple to use.
There have been several instances of alerts not appearing. It might lead to missed messages and delayed answers, which is the last thing your consumers want.
While the tool is free, the functionality is restricted. You'll need to pay add-ons for various functions, including the ability to remove their business logo.
Tawk.to – Top 5 Alternatives
You may be utilizing an eCommerce support service differently, or you may seek a simpler, easier-to-use tool. So, the top 5 alternatives for tawk.to are the following:
LiveAgent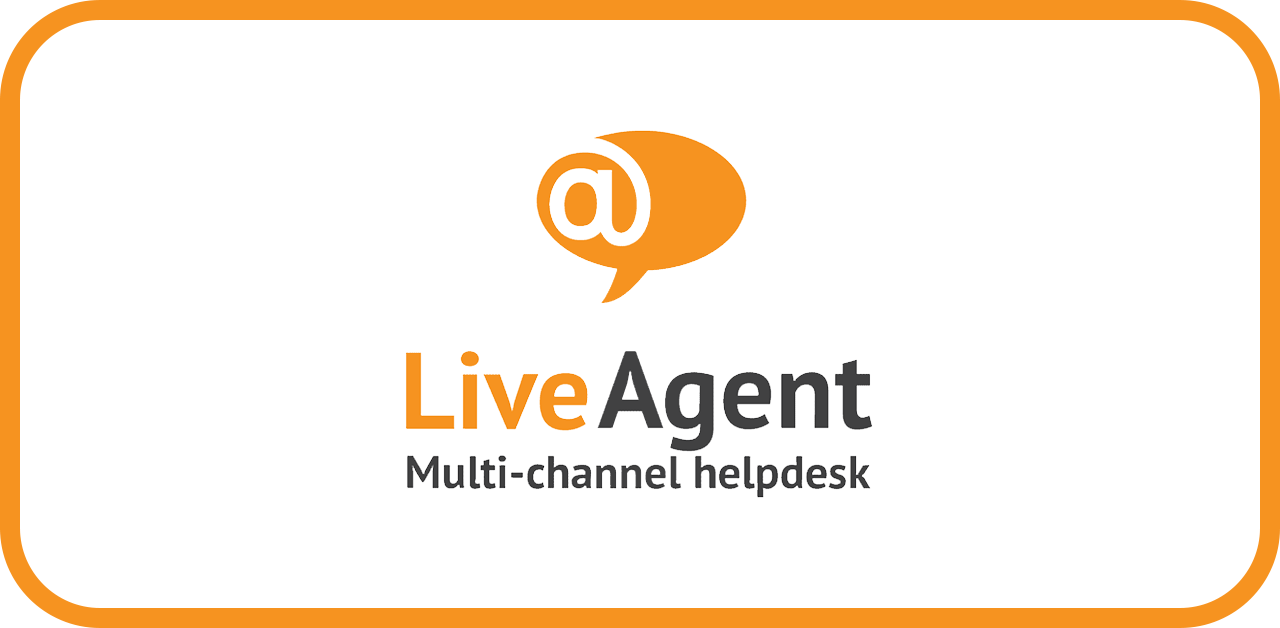 This is an award-winning helpdesk chat and support platform. It enables companies to provide superior customer service across all communication channels, including chat, phone, and email. It combines numerous channels into a single, compact container. Email assistance, social media integration, and live chat are included in this live chat solution. POP3 accounts, gamification, and statuses are just a few of the features available in LiveAgent.
BotPenguin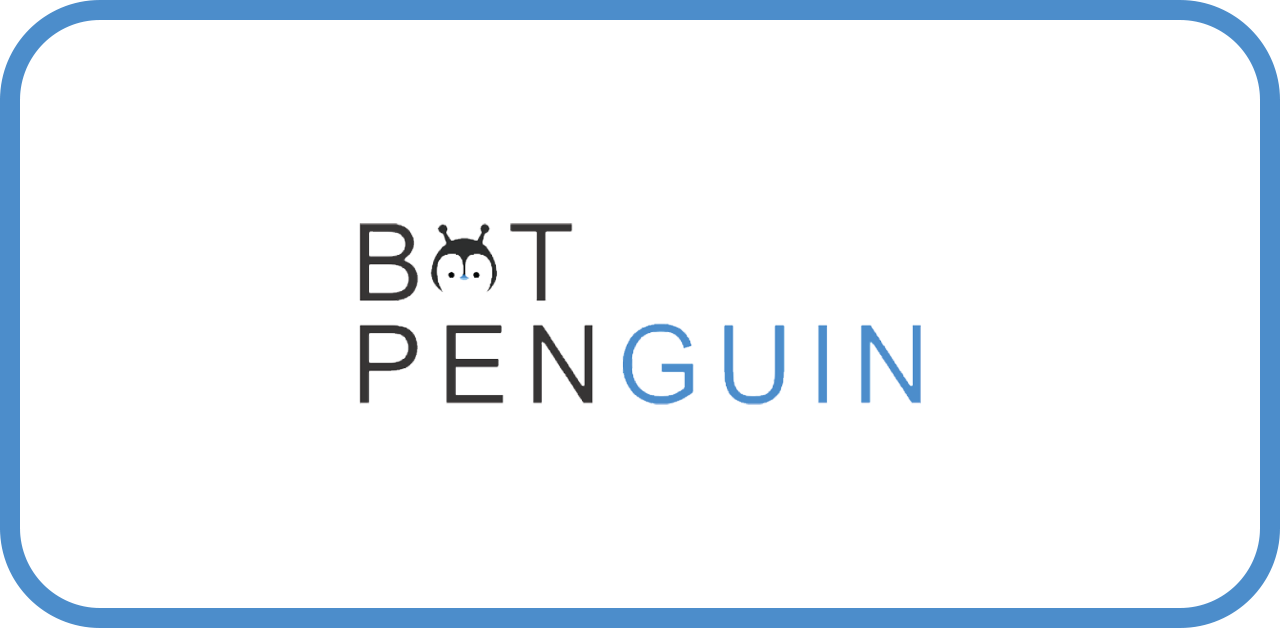 It is a fantastic customer support solution. BotPenguin assists all kinds of businesses in engaging with their consumers more productively. It allows you to be available 24*7 to your customers. You can respond to their questions in a fast and effective manner. BotPenguin comes with tools to assist your agents in better managing customer service.
It allows you to track, manage, and handle requests quickly. You have complete control over all of your support channels, including Live chat, email, WhatsApp, Facebook, and Telegram. It saves time and allows your support staff to be more productive.
Zendesk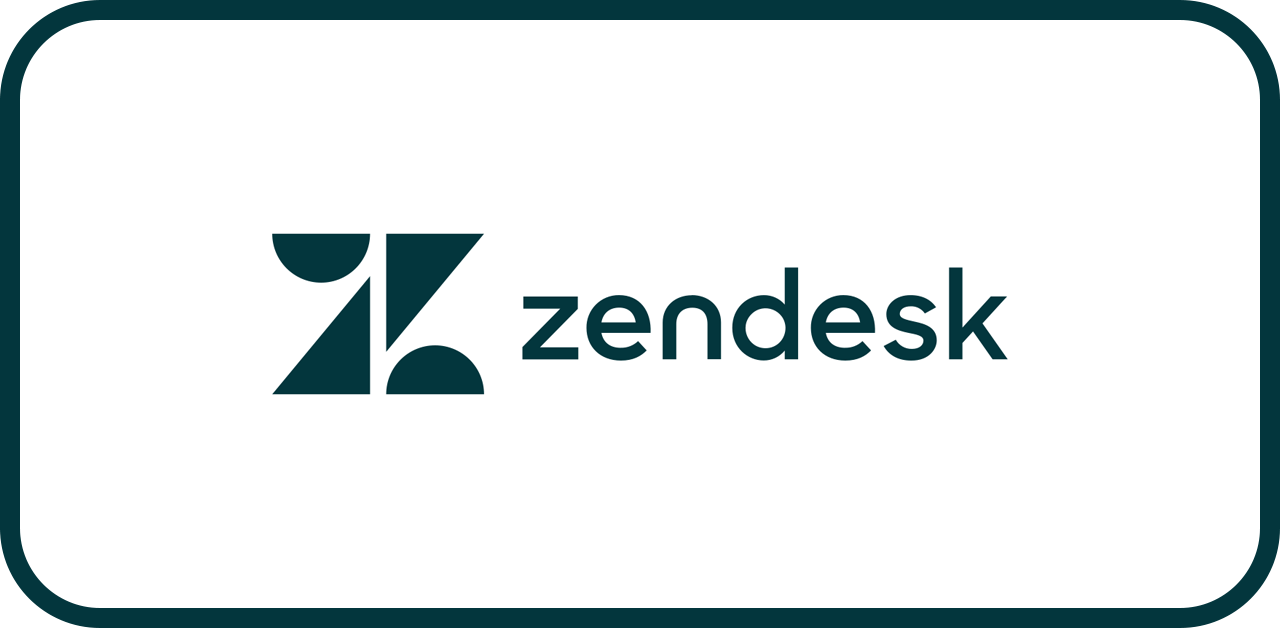 Zendesk is a collection of customer care tools. It lets you turn your clients into lead generation and customer retention agents. It is a fantastic solution for any organization. Since it is one of the most customizable plan layouts. This live chat solution comes with chat, customer support, knowledge base modules, and a contact center solution. All of these can be upgraded individually by users.
Pure Chat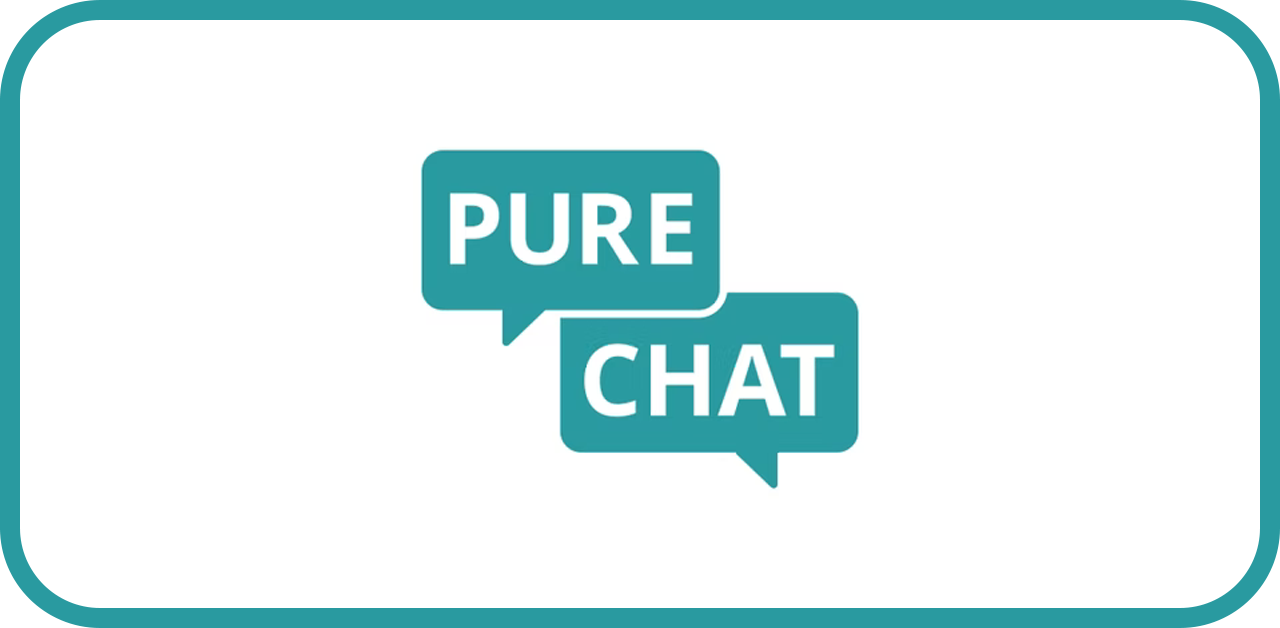 This live chat software assists small and medium-sized businesses. It helps in engaging website users and increasing consumer traffic. Squarespace, WordPress, Joomla, and Shopify are just a few of the website management systems that Pure Chat integrates with. Both agent and client interfaces have several customization possibilities for ensuring that they fit the feel and design of the company's website.
Tidio

Tidio is a fantastic customer service solution for eCommerce and direct-to-consumer businesses. Monitoring and interacting with your clients is seamless. You can reach out to them via the mobile app, a custom page, or even directly from your website. In addition, setup takes only a few minutes. After that, you may start adding individuals and building shortcuts right away. You can use the system's analytics function to see how you're doing.
Tawk.to Pros and Cons : The Conclusion
It can be concluded that tawk.to offers a good set of features for a free application. It was designed with a contemporary style and an easy-to-use interface. This tool aids you in finding an efficient solution to bridge the communication gap. Tawk.to comes with an infinite number of agents and group capabilities that allow your firm to keep track of visitor traffic. We hope that this comprehensive compilation of Tawk.to pros, cons and alternatives will help you make the right decision.