With the swarming of customers in online businesses, every business needs a tool for having conversations with their customers. Do you know nearly 41% of customers expect a live chat or any such device on their favorite website or brand? Businesses need to create a customer help center but they back off due to their budget. One doesn't have to pay to chat with any visitor on your site. You might think that's not possible, but it is with Tawk.to.
Tawk.to comprises excellent live chat software and chatbot tool. Tawk.to is an incredible platform with its free live chat and multiple features. To say precisely, Tawk.to is a customer support tool for DTC brands and e-commerce. But are you looking for an alternative to Tawk.to? Many search alternatives because an e-commerce tool serves a different purpose than the company's aim. Or maybe you want a tool that integrates with the app your business runs. Is there an alternative for Tawk.to?
At first glance, Tawk.to may seem perfect to your eyes. But if you look closely, you can find some flaws that can bring your business down. Or the services of Tawk.to aren't matching your company's goal. If you are looking for an alternative to Tawk.to, BotPenguin is the best alternative. By investing a little of your time, you will understand how BotPenguin can be the best alternative to Tawk.to.
Continue reading this post to know why BotPenguin is the best Tawk.to alternative.
What is Tawk.to?
Tawk.to is a free live chat program that allows you to monitor and talk with website visitors from a free customizable page. It's an e-commerce customer service solution that will enable you to track and communicate with website visitors. You can reply to support requests and develop a help center to encourage consumers to assist themselves.
Tawk.to Pros
You have what you need to be available for customers when and when they need you with features like Live Chat, Ticketing, a Knowledge Base, and video and audio add-ons.
You may tag and assign chats to your team members, ensuring that the appropriate person responds at the right moment. As a result, your agents will be able to cooperate and react to requests more quickly.
Knowledge bases allow your agents to function better and allow clients to address their problems without speaking with an agent.
Tawk.to Cons
Tawk.to isn't very practical for online shopping. It is a significant drawback since e-commerce business owners have certain expectations that this solution cannot meet.
Their user interface isn't particularly appealing or user-friendly.
You don't get notified of messages. It might lead to missed messages and delayed answers, which is the last thing your consumers want.
While the tool is free, the functions are restricted. You'll need to pay add-ons for various functions, including the ability to remove their business logo.
BotPenguin - The Best Tawk.to Alternative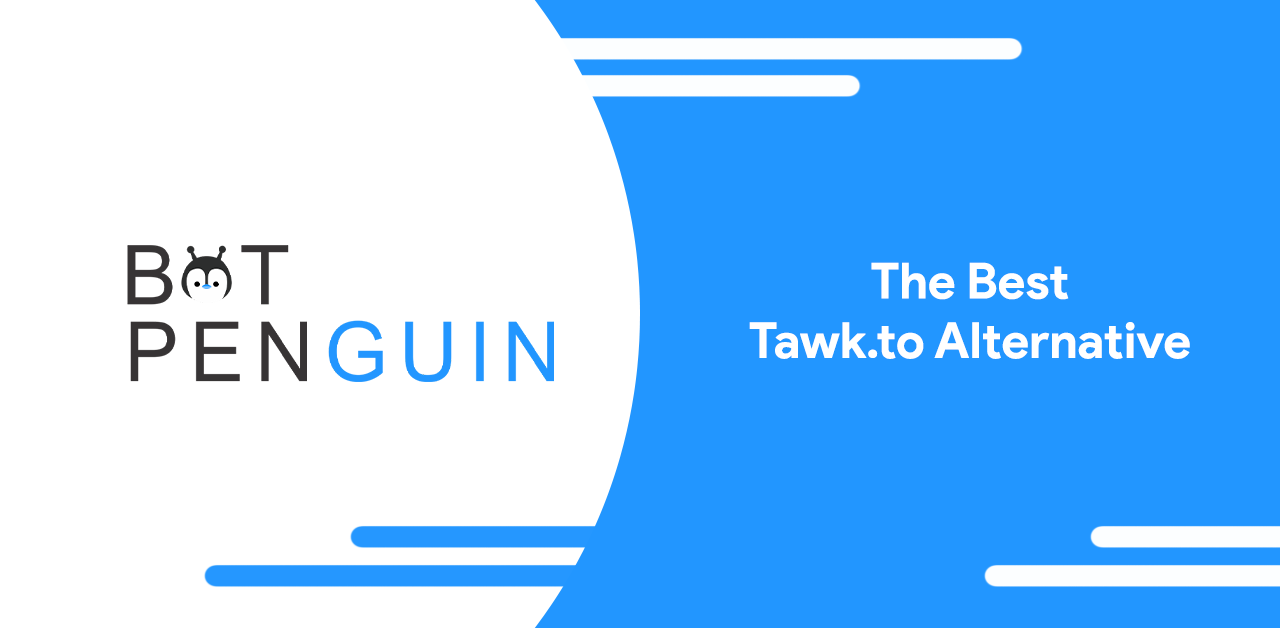 Advanced live chat software
Live chat on its own is no longer sufficient. Customers expect rapid assistance via a variety of sources. BotPenguin allows you to link your live chat to a team inbox. It will enable you to integrate social media channels like Facebook, Twitter, emails, and even WhatsApp. BotPenguin lives chat allows you to create chatbots and use specific features like scripted replies and internal notes to improve team cooperation.
Tawk.to's live chat software keeps contact centers staffed 24 hours a day, seven days a week. It hinges on the identical product options as previous live chat software suppliers. It requires both the customer and the agent to be online and ready to chat for it to operate simultaneously. Did someone say chat agent hire?
BotPenguin, on the other hand, was created to make it simple for teams to collaborate on client inquiries. You may delegate questions to colleagues or groups without leaving the app and debate specific requests internally.
Importantly, BotPenguin can work both online and offline, so you don't have to be online all the time. Establish your office hours, and your consumers will know that you got their messages and that you will respond when you return to the internet. Remember that you can create as many teams as you desire.
Serves e-commerce business owners
Tawk.to is primarily an online chat platform that is open to everybody. In the first place, it's not a customer service tool, let alone one for the e-commerce business.
BotPenguin helps to regularly address the customer service management issues that SME e-commerce businesses confront. It's a 360-degree customer support platform with many features such as team collaboration, a conversation-first approach, and extensive Shopify connections. It gives the best possible solution for small DTC and online businesses.‍
Answer customers 24/7
The most successful businesses understand that providing a world-class client experience is the key to long-term success. Use BotPenguin chatbots to arrange demos, upsell consumers, and automatically answer commonly requested questions at every point of the customer lifecycle. You may also use the BotPenguin chatbot to provide personalized interactions with social media platforms like Facebook, Twitter, WhatsApp, Line, and Telegram.
All in one account
Do you own more than one Shopify store? Are you suffering from the agony of making several Tawk.to accounts? Every time you log in, you have to do it all over again? Do you dislike clumsy, counterintuitively designed tools?
BotPenguin is an aesthetically beautiful and highly simple-to-use customer assistance platform for internet retailers. BotPenguin allows you to answer customer inquiries, engage with your team, and do Shopify admin tasks from a single page. There's no need to go on a merry-go-round only to respond to a consumer inquiry.
Connect all Shopify stores to the same account if you have more than one. Managing customer assistance for all of your locations from one page can increase your productivity and save countless hours.‍
Automate trial and improve conversion
With BotPenguin's marketing automation software, you can run automated, multi-channel marketing campaigns to convert more trials and upsell current clients. Focus on critical interactions to send the correct message at the right moment. Take use of fine-grained targeting choices to reach the right audience.
Powerful features but cheaper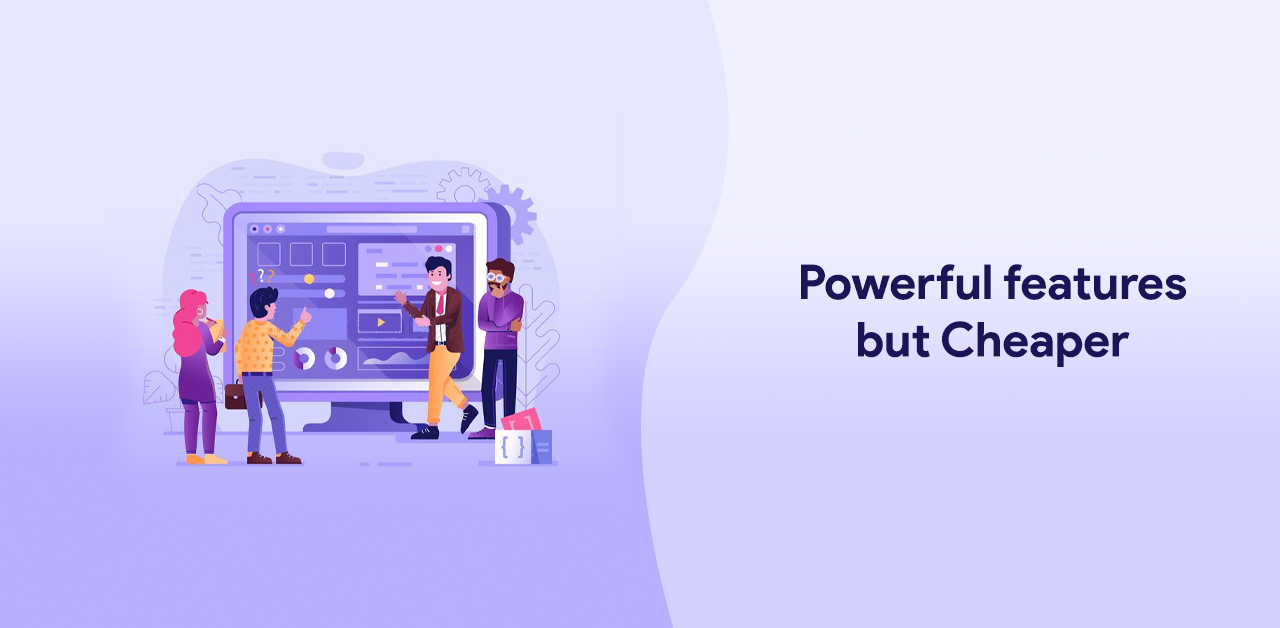 Your approach to customer service may differ from that of others.
BotPenguin caters to all types of SMB e-commerce and direct-to-consumer enterprises with a rich collection of capabilities. It has a multi-channel helpdesk, team collaboration, and extensive connections with Shopify and other apps.
Tawk.to is a free service, but it lacks the functionality you'll need to handle your store's customer service. With BotPenguin, you get everything from extensive Shopify connectivity to in-app team communication. The best part about it? BotPenguin has a free plan and paid plan at $4 per month.
A knowledge base
BotPenguin offers much more than just a simple live chat compared to Tawk.to. BotPenguin gives you the option to develop a knowledge base for your consumers.
It will help you create a self-service culture inside your firm. Your team will handle fewer requests, and your customers will be able to find answers on their own.
‍Effortlessly collaboration
Are you used to connecting with your team via WhatsApp or Slack by exchanging images of client queries? Alternatively, you may be switching between Tawk tickets (or outside of it) to handle a fundamental consumer problem. Isn't there a lot of back-and-forths?
From a single screen, you can work with your team and reply to client inquiries using BotPenguin. There's no need to switch between tabs or become lost on multiple sessions.‍
Conversation-first design
The majority of support tools are ticketing systems. When someone reports a problem, they get a ticket, and you are responsible for resolving it. On the other hand, your clients are people, not simply numbers.
That's why BotPenguin is a conversation-first platform. The BotPenguin interface encourages you to converse with your consumers like humans rather than treating them as dead tickets. Even when responding to an email, it feels like you're with your customer having an honest discussion.‍
Multiple Integrations
You have to switch between tools in Tawk.to to get the information you need to solve an issue. It's also not designed for e-commerce. Thus, there are no direct connectors. BotPenguin addresses this issue by tightly integrating with Shopify and other key e-commerce platforms. It ensures that you will permanently alter the proper order due to strong integration with Shopify.
Less setup time
The majority of tools make it challenging to get it up and running. Either it's too difficult to comprehend. Check out BotPenguin if you're still using such a tool. Since it is straightforward, you won't need to speak with a salesperson, view a 20-minute instructional video, or go through an hour-long presentation.
BotPenguin is self-serve and easy to use. That is, you join up and begin utilizing it without the assistance of anyone else. The beta testers claim that they could figure out the fundamental functions in minutes.‍
Customer support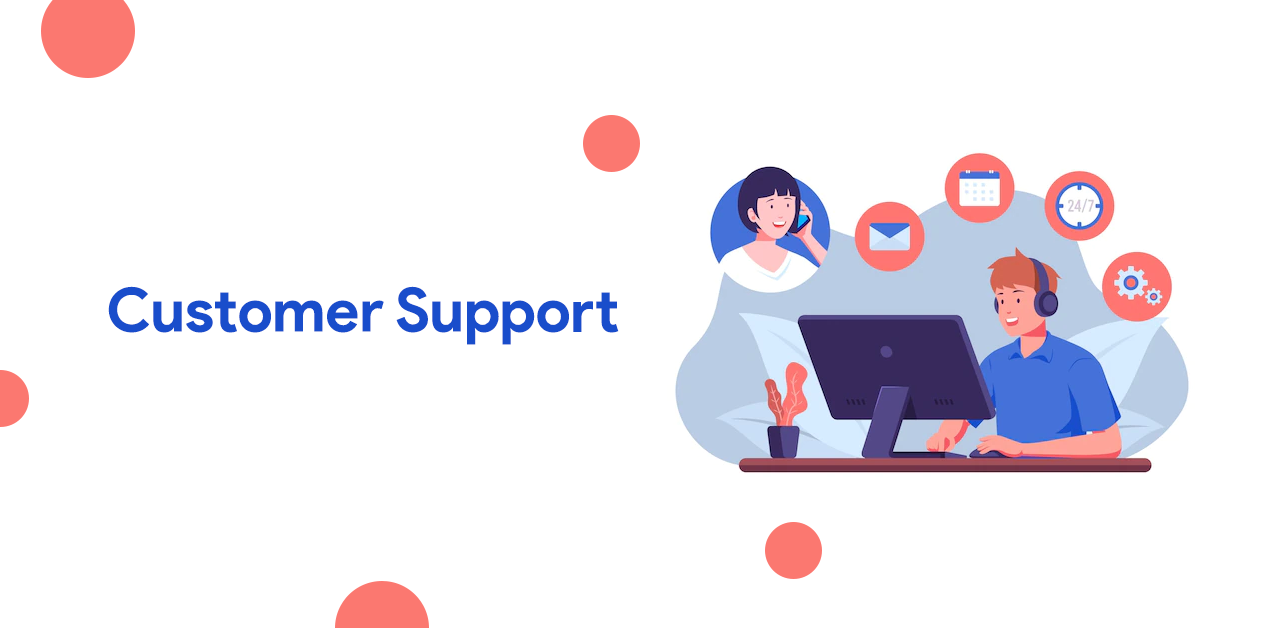 Larger organizations, such as Tawk.to, are uninterested in SME e-commerce brands. They must either wait at least 24 hours for someone to respond to their inquiry or be left to fend for themselves. BotPenguin offers service to all clients, whether they are on a free or premium plan.
Cost
Tawk.to bills itself as the "100% FREE Live Chat Application." It isn't the case at all. As we mentioned earlier, hiring chat agents is their primary business. Rebranding the email templates or the live chat widget costs $15 per month.
The BotPenguin FREE plan is genuinely free. BotPenguin's unique features include Automated Bot Responses, Agent Assist (bot-driven), and Internal Question Chat, to name a few. All plans, including the free ones, have these features.
The issue with being "100% Free" is that it limits your capacity to develop the best effective software. You wind up selecting products that you can give away for free rather than those that would lead to the most successful results.
BotPenguin makes it easy to tap on your team's knowledge to provide better customer service. It has influenced the software's functionality and our business strategy.
Conclusion
The company grows when it has a clear goal and a way to achieve those. Having a customer service tool is the fastest way of gaining customers and loose if you lack it. Tawk.to's primary goal hinges on chat agent hire. The more they hire, the more they grow. But like any other growing business, Tawk.to has its flaws. Although Tawk.to claims to be free of cost, the add-ons are not. The UI of Tawk.to can be difficult for new users.
Tawk.to has a poor system for notifying the new messages from your customer or team. If you are inconsiderate about those drawbacks, your business might fall behind. That's why you need an alternative like BotPenguin. It is an open-source platform with advanced features and low cost. Considering all the points mentioned above, you can decide for yourself if BotPenguin is the best alternative for Tawk.to or not.
Related Articles: