What are Virtual Receptionists?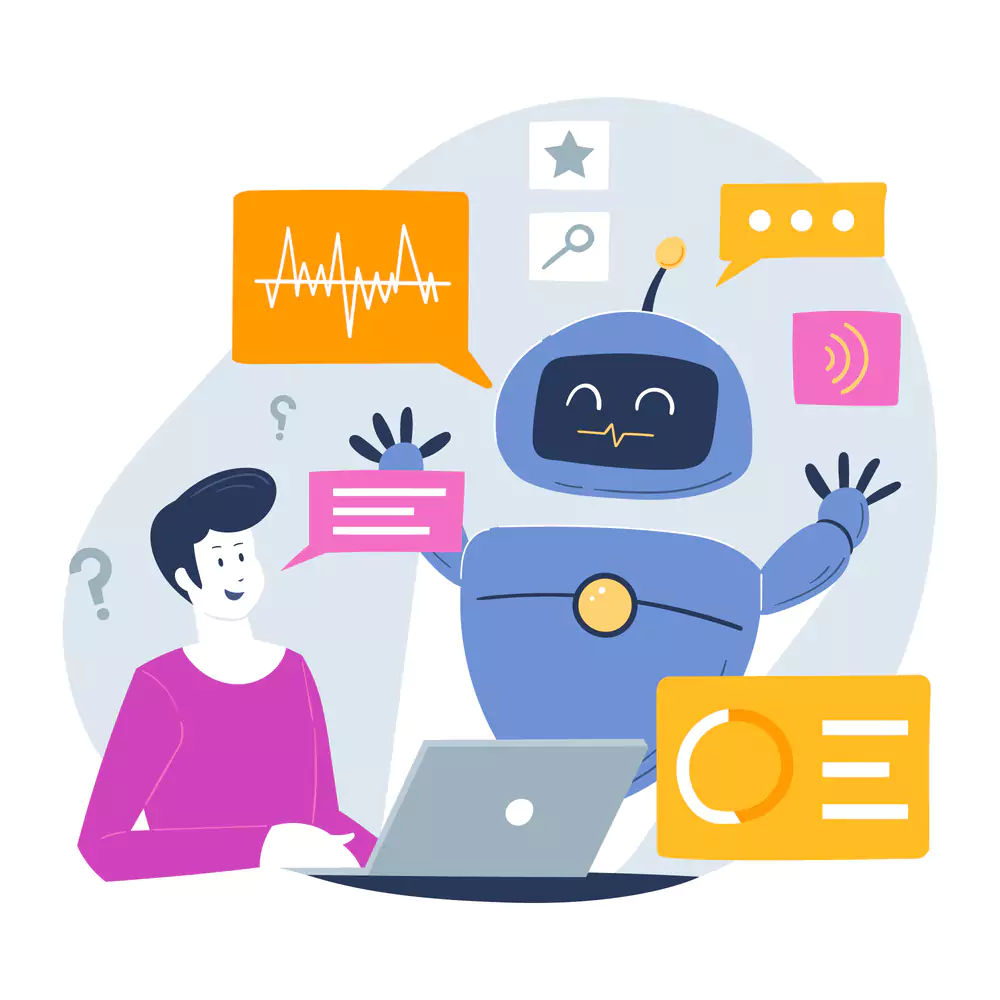 They're an AI-powered assistant that handles incoming calls, messages, and inquiries for businesses, all without needing a physical presence at the front desk.
With their voice recognition technology, they can understand and respond to callers, schedule appointments, and even answer frequently asked questions.
The best part? They're available 24/7, making sure no call goes unanswered. So, while you're busy saving the day in your business, your virtual receptionist is there to keep things running smoothly and make your customers feel like VIPs.
Key Features of a Virtual Receptionist Service
Now that we know what a virtual receptionist does, let's take a quick look at some of their superpowers (aka key features):
Call Answering: Virtual receptionists can answer incoming calls, ensuring that your customers can always reach a friendly voice, even during peak hours or after business hours.

Appointment Scheduling: They can manage your calendar, book appointments, and send reminders to help keep your business running smoothly.

Customer Support: Virtual receptionists can assist customers with their questions, concerns, and even complaints, providing that much-needed personal touch.

Bilingual Support: Many virtual receptionist services offer operators who speak multiple languages, ensuring that language barriers don't stand in the way of great customer service.

Call Routing: They can direct calls to the appropriate department or team member, streamlining your company's communication.
Virtual Receptionist vs. Traditional Receptionist
While both virtual and traditional receptionists can provide exceptional customer service, there are some distinct differences in features and benefits:
Location and Availability: Virtual receptionists work remotely and often offer extended hours or 24/7 availability, while traditional receptionists work on-site during regular business hours.

Cost and Flexibility: Virtual receptionists can be more cost-effective and offer greater flexibility, as you only pay for the services you need and can easily scale up or down as required.

Integration with Technology: Virtual receptionist services often come with advanced features, such as CRM integration and customizable scripts, while traditional receptionists may require additional software or tools to perform similar tasks.

In-Person Interaction: Traditional receptionists have the advantage of providing in-person customer service and support, which can be particularly valuable in industries where face-to-face interaction is essential.
Why Choose a Virtual Receptionist?
Benefits for Small Businesses
Professional Image: A virtual receptionist can help create a polished and professional image, making your small business feel like a big deal.

Increased Productivity: With a virtual receptionist taking care of incoming calls and customer inquiries, you and your team can focus on other aspects of the business. Say hello to increased productivity!

Flexibility: Virtual receptionists can work around the clock, providing support even outside of regular business hours, so you don't have to worry about missing important calls.
Cost Savings and Scalability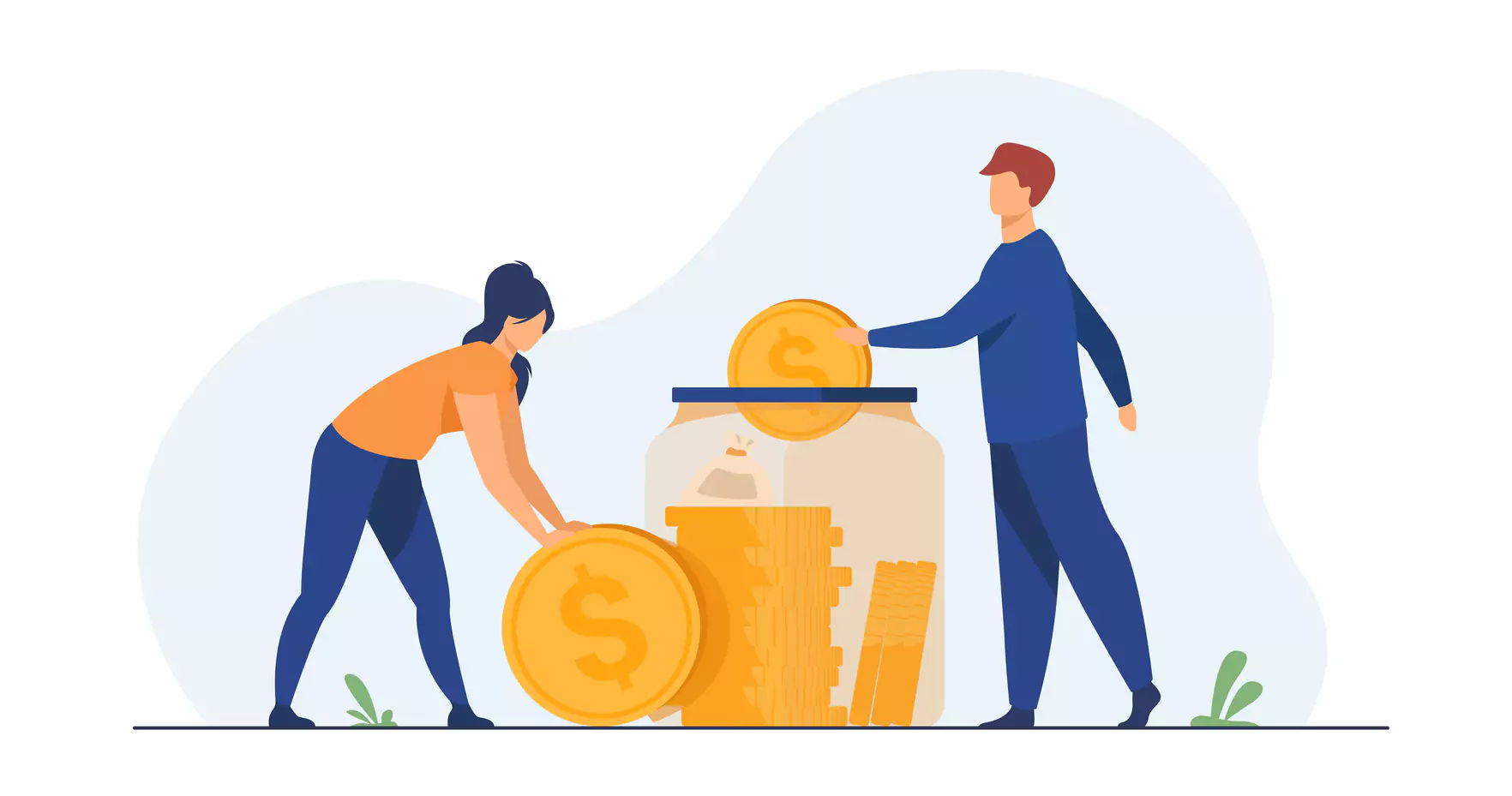 Lower Overhead Costs: With a virtual receptionist, there's no need for additional office space, equipment, or employee benefits. Cha-ching!

Scalability: As your business grows, virtual receptionist services can easily be scaled up or down to meet your needs, without the hassle of hiring and training new staff.
Enhancing Customer Experience
Personalized Service: Customers appreciate the personal touch a virtual receptionist can provide, making them feel valued and well-cared-for.

Quick Response Times: With a virtual receptionist on your team, customers won't be left waiting on hold or navigating confusing automated systems.

Consistent Service: A virtual receptionist can provide consistent, high-quality service to your customers, ensuring that they have a positive experience every time they interact with your brand.
Who can Benefit from a Virtual Receptionist?
Industries that Rely on Virtual Receptionists
Healthcare

: Medical practices and clinics can rely on virtual receptionists to handle appointment scheduling, patient inquiries, and even insurance verification, all while adhering to strict HIPAA regulations.

Real Estate: In the fast-paced world of real estate, virtual receptionists can help agents stay organized and connected by managing appointments, fielding calls from potential buyers and sellers, and even assisting with marketing efforts.

Legal: Law firms can benefit from virtual receptionists who can handle client intake, appointment scheduling, and general inquiries, freeing up valuable time for attorneys to focus on their cases.

E-commerce

: Online retailers can turn to virtual receptionists for customer service support, handling everything from product inquiries and order processing to returns and exchanges.

Professional Services: From financial advisors to marketing agencies, professional service providers can rely on virtual receptionists to manage administrative tasks and ensure a positive customer experience.
Ideal Scenarios for Virtual Receptionist Services
While virtual receptionists can be a valuable asset to nearly any business, there are some scenarios in which their services truly shine:
Startups and Small Businesses: With limited resources and staff, startups and small businesses can greatly benefit from the cost-effective, professional support offered by virtual receptionists.

Growing Businesses: As a business expands, so do its administrative needs. Virtual receptionists can help manage this growth by scaling their services to meet the evolving demands of the company.

Seasonal Fluctuations: For businesses that experience seasonal fluctuations in call volume, virtual receptionists can provide the extra support needed during peak times, ensuring that customers receive prompt, attentive service.
When to Implement a Virtual Receptionist Service
Signs your Business Needs a Virtual Receptionist
If you're experiencing any of the following, it might be time to consider adding a virtual receptionist to your team:
Missed Calls: If you're finding it difficult to keep up with incoming calls, a virtual receptionist can ensure that your customers are always greeted by a friendly, helpful voice.

Overwhelmed Staff: If your team is struggling to manage administrative tasks on top of their other responsibilities, a virtual receptionist can help lighten the load and boost productivity.

Inconsistent Customer Service: If your customers are experiencing long hold times or inconsistent service, a virtual receptionist can provide the support needed to improve their experience.
Choosing the Right Time for Adoption
When it comes to implementing a virtual receptionist service, timing is everything. Here are some tips for choosing the perfect moment:
Analyze Your Needs: Take a close look at your current administrative workload and customer service demands. If you're finding it challenging to keep up, it might be time to explore virtual receptionist services.

Consider Your Budget: Virtual receptionists can be a cost-effective solution, but it's important to ensure that your budget can accommodate their services. Compare the costs of virtual receptionist providers to find the best fit for your financial needs.

Plan for Growth: If you anticipate growth in your business, it might be wise to implement a virtual receptionist service sooner rather than later. This will help you stay ahead of the curve and ensure a smooth transition as your business expands.
Selecting a Virtual Receptionist Provider
Key Factors to Consider
When selecting a virtual receptionist provider, it's essential to consider the following factors to ensure a match made in customer service heaven
Experience and Reputation: Look for a provider with a solid track record and stellar reputation in the virtual receptionist world.

Customization and Flexibility: Choose a provider that offers customizable services and the flexibility to adapt to your business's changing needs.

Bilingual Support: If your business caters to a diverse clientele, opt for a provider that offers bilingual or multilingual support.

Affordability: Compare the pricing plans of various providers to find a virtual receptionist service that fits your budget without compromising on quality.
Best Practices for Working with a Virtual Receptionist
Clear Communication: Provide your virtual receptionist with clear instructions and expectations to ensure that they can deliver the best possible service to your customers.

Regular Updates: Keep your virtual receptionist in the loop with any changes in your business, such as new products, promotions, or policies, so they can stay informed and provide accurate information to your customers.

Feedback and Evaluation: Provide constructive feedback to your virtual receptionist and engage in regular evaluations to help them improve their performance and better support your business.

Collaboration: Treat your virtual receptionist as a valued member of your team and involve them in relevant meetings and discussions to foster a collaborative working relationship.
Frequently Asked Questions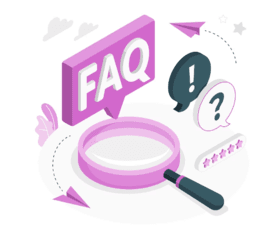 What is a Virtual Receptionist?
A virtual receptionist is a service that manages phone calls and customer inquiries for a business remotely, providing professional customer service without the need for an in-person receptionist.
How Does a Virtual Receptionist Work?
Virtual receptionists work remotely, answering calls and inquiries for your business. They use software to route calls, take messages, schedule appointments, and provide customer service.
What are the Benefits of Using a Virtual Receptionist?
A virtual receptionist can save you time and money, reduce your workload, and provide professional customer service. They can also operate outside of regular business hours, providing round-the-clock service.
Can a Virtual Receptionist Handle All Types of Calls?
Yes, a virtual receptionist can handle all types of calls, including customer inquiries, appointment scheduling, message taking, and more. They're trained to manage various situations professionally.
How Much Does a Virtual Receptionist Service Cost?
Costs vary depending on the services provided, hours of operation, and the volume of calls. Generally, it's a more cost-effective option compared to hiring a full-time, in-house receptionist.