What is FAQ Chatbot Automation?
FAQ Chatbot Automation refers to the use of automated chatbots to provide responses to frequently asked questions (FAQs) from users. These chatbots are designed to understand user queries and provide accurate and relevant answers in a conversational manner.
FAQ Chatbot Automation plays a crucial role in enhancing customer support, increasing efficiency and cost savings, improving user experience, and enabling scalability with 24/7 availability. It allows businesses to handle a large volume of repetitive queries effectively, freeing up human resources for more complex tasks.
How does FAQ Chatbot Automation work?
Natural Language Processing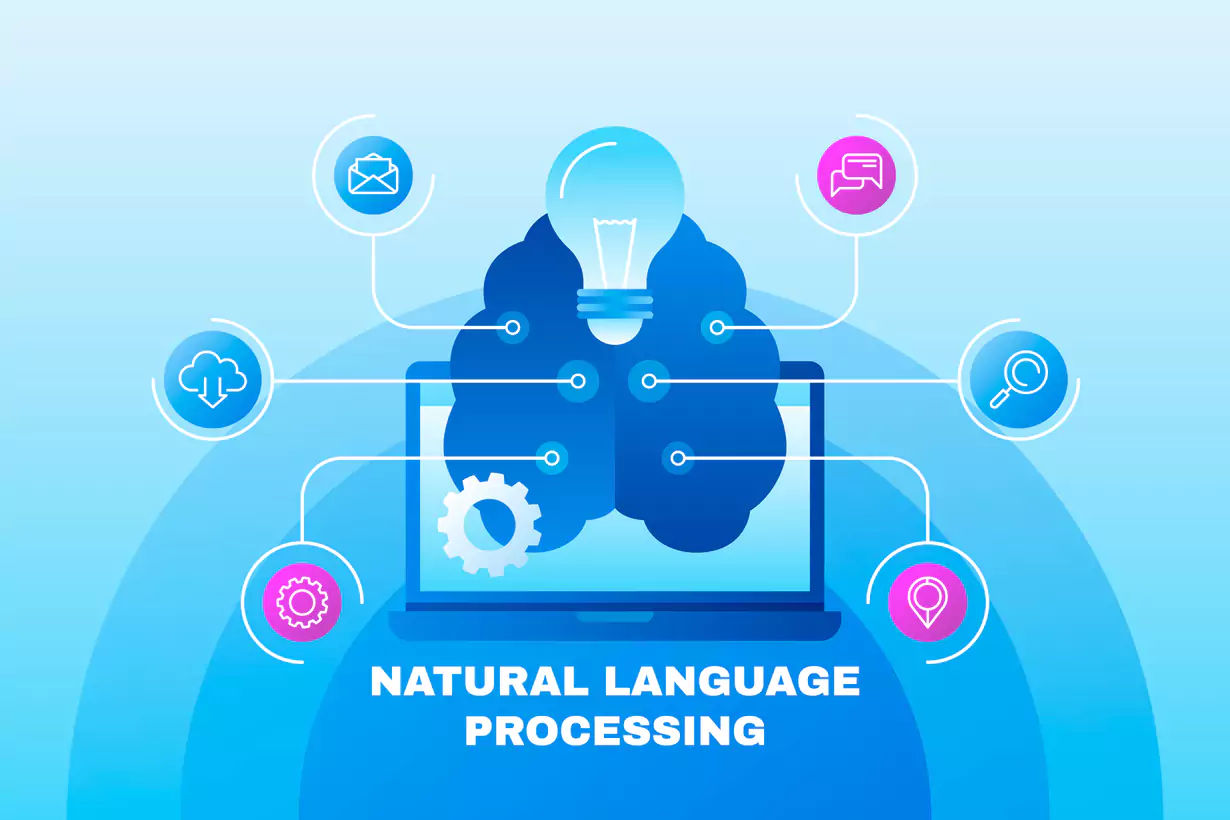 FAQ chatbot automation relies on natural language processing (NLP) to understand and interpret user questions and respond with relevant answers.
Predefined Knowledge Base
Chatbots use a predefined knowledge base containing FAQs and their corresponding answers to provide accurate information to users.
User Query Analysis
When a user asks a question, the chatbot analyzes the query, identifies keywords, and matches them with the most relevant FAQ in its knowledge base.
Contextual Responses
FAQ chatbots consider the context of user queries to provide personalized and appropriate responses, ensuring a friendly and engaging conversation.
Continuous Learning
Chatbots learn from user interactions and feedback, allowing them to improve their responses and provide more accurate information over time.
Benefits of FAQ Chatbot Automation
FAQ Chatbot Automation have several Benefits such as
Enhanced Customer Support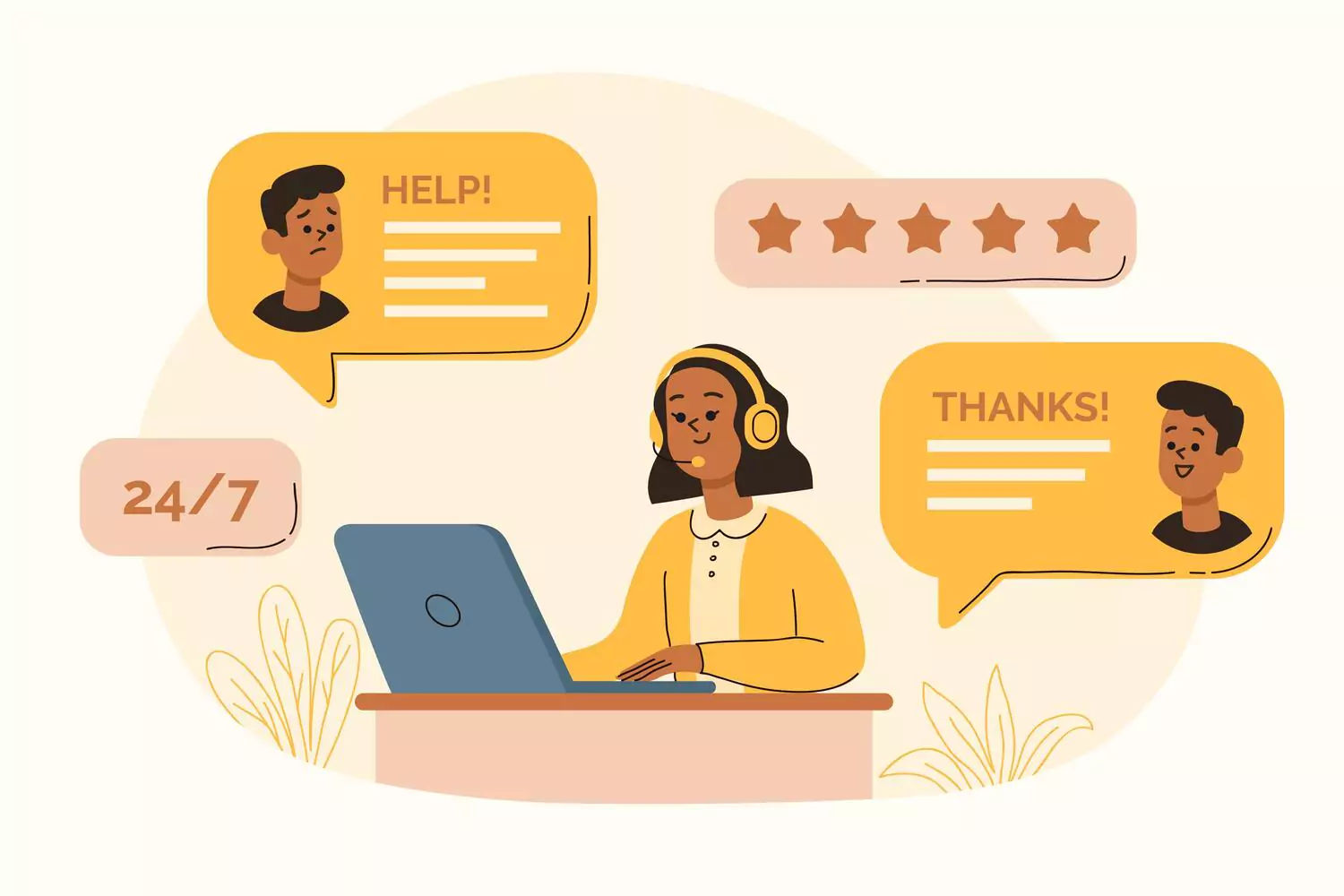 FAQ Chatbot Automation improves customer support by providing instant and accurate responses to FAQs. It reduces wait times and allows customers to find answers to their queries quickly, enhancing their overall satisfaction.
Increased Efficiency and Cost Savings
By automating the handling of repetitive queries, FAQ Chatbot Automation improves operational efficiency and reduces the workload on support teams. This leads to cost savings by optimizing resource allocation and allowing human agents to focus on more complex tasks.
Improved User Experience
FAQ Chatbot Automation offers a seamless and user-friendly experience by providing prompt and accurate answers to user queries. It mimics human conversation, making interactions more engaging and personalized.
Scalability and 24/7 Availability
Chatbot Automation enables businesses to handle a large volume of queries simultaneously and provides round-the-clock availability. It ensures that customers can receive assistance at any time, regardless of the time zone or business hours.
How to Implement FAQ Chatbot Automation
Implementation of FAQ Chatbot Automation
Designing Chatbot Conversations
Creating effective chatbot conversations involves designing a conversational flow that feels natural and intuitive to users. This includes defining user prompts, identifying potential query variations, and crafting appropriate responses.
Data Integration and Management
Integrating and managing relevant data is crucial for FAQ Chatbot Automation. This involves collating FAQs, organizing and structuring the data, and ensuring its accuracy and accessibility to the chatbot.
Natural Language Processing (NLP) Techniques
NLP techniques are employed to understand user intent, extract key information from queries, and generate appropriate responses. These techniques include language understanding algorithms, sentiment analysis, and entity recognition.
Deployment and Integration with Existing Systems
Once developed, the FAQ chatbot needs to be deployed and integrated with existing systems such as websites, mobile applications, or social media platforms. This ensures seamless user access and interaction.
Best Practices for FAQ Chatbot Automation
Practices to follow for FAQ Chatbot Automation
Understanding User Intent and Context
To provide accurate responses, it is important to understand user intent and context. Training the chatbot on real user queries and continuously updating its knowledge base helps improve intent recognition and contextual understanding.
Regular Updates and Maintenance
Frequent updates to the chatbot's knowledge base are essential to keep up with evolving user queries and changing business information. Regular maintenance ensures the chatbot remains accurate, relevant, and up-to-date.
Monitoring and Analytics
Monitoring chatbot performance and analyzing user interactions provide valuable insights for improvement. Monitoring helps identify bottlenecks and areas where the chatbot may require further training, while analytics provide data-driven feedback for enhancements.
Continuous Improvement and Feedback Loop
Encouraging user feedback and actively seeking improvements in the chatbot's performance helps refine its responses and overall functionality. User feedback can be used to identify areas for improvement and implement iterative enhancements.
Challenges and Limitations of FAQ Chatbot Automation
Various Challenges and Limitations of FAQ Chatbot Automation one face
Language and Context Understanding
Chatbots may face challenges in accurately understanding user queries due to language nuances, slang, or ambiguous phrasing. Capturing context and interpreting queries correctly can also be challenging, especially with complex or lengthy queries.
Handling Complex or Unique Queries
While FAQ Chatbot Automation is effective for addressing common FAQs, it may struggle with complex or unique queries that require a more nuanced response. In such cases, a seamless handover to human support may be necessary.
Balancing Automation and Human Support
Finding the right balance between automated chatbot responses and human support is crucial. Some queries may require a personalized touch or emotional intelligence that chatbots may not possess, necessitating the involvement of human agents.
Privacy and Data Security Concerns
FAQ Chatbot Automation involves collecting and processing user data, raising concerns about privacy and data security. Ensuring compliance with data protection regulations and implementing robust security measures is essential to address these concerns.
Use Cases of FAQ Chatbot Automation
E-commerce and Customer Support
FAQ chatbot automation is revolutionizing customer support in the e-commerce industry. Chatbots can handle a wide range of customer queries, such as product inquiries, order tracking, and returns.
Banking and Financial Services
In the banking and financial services sector, chatbots are transforming customer interactions. Chatbots can assist with balance inquiries, transaction history, account management, and even provide financial advice.
Travel and Hospitality Industry
FAQ chatbot automation is making travel and hospitality experiences more seamless and enjoyable. Chatbots can assist with travel bookings, provide information on flights, hotels, and attractions, and offer personalized recommendations based on user preferences.
Healthcare and Telemedicine
Chatbots are revolutionizing healthcare by enabling efficient access to medical information and support. They can provide basic medical advice, answer common health-related queries, and offer reminders for medication schedules.
Future Trends in FAQ Chatbot Automation
AI Advancements and Natural Language Understanding
Artificial Intelligence (AI) is playing a pivotal role in enhancing the capabilities of FAQ chatbot automation. Advancements in natural language understanding (NLU) enable chatbots to comprehend and respond to user queries more accurately.
Multilingual and Cross-Platform Support
To cater to a global audience, FAQ chatbots are evolving to offer multilingual support. With the ability to handle multiple languages, chatbots can effectively engage with users from diverse linguistic backgrounds.
Integration with Voice Assistants and IoT Devices
The integration of FAQ chatbots with voice assistants and Internet of Things (IoT) devices is an emerging trend. By leveraging voice recognition technology, users can interact with chatbots through voice commands, making the experience more natural and convenient.
Personalization and Customization
Future FAQ chatbot automation is geared towards providing personalized and customized experiences. By leveraging user data and machine learning algorithms, chatbots can tailor responses and recommendations based on individual preferences, behavior patterns, and historical interactions.
Frequently Asked Questions
How do FAQ chatbots automate customer support?
FAQ chatbots use AI and natural language processing to understand and answer customer inquiries, reducing response times and streamlining support processes.
Can I integrate an FAQ chatbot with my existing support system?
Yes, most FAQ chatbots can integrate with popular customer support platforms, such as Zendesk, Salesforce, or Intercom, for seamless customer service.
How do I train my FAQ chatbot?
Training your FAQ chatbot involves inputting common questions and answers from your existing knowledge base, and refining its understanding through ongoing feedback.
Will an FAQ chatbot understand different languages?
Many FAQ chatbots support multiple languages, allowing you to provide multilingual customer support and cater to a diverse audience.
Can I customize the appearance of my FAQ chatbot?
Most FAQ chatbot platforms offer customization options, enabling you to tailor the appearance, tone, and branding of your chatbot to match your business style.