What is Contact Center Automation?
Contact center automation refers to the integration of advanced technologies, such as artificial intelligence (AI), machine learning, and robotic process automation (RPA), to streamline and optimize contact center processes. This helps improve customer experience, reduce operational costs, and enhance agent productivity.
Key Components of Contact Center Automation
AI-powered chatbots and virtual assistants

Interactive voice response (IVR) systems

Automatic call distribution (ACD) systems

Workforce management software

Robotic process automation (RPA) tools
Why Contact Center Automation is Important?
Improving Customer Experience
Automation enables contact centers to provide quick and accurate responses to customer inquiries, ensuring a seamless and satisfying experience. AI-powered chatbots, for instance, can handle routine queries, freeing up agents to focus on more complex issues.
Reducing Operational Costs
By automating repetitive tasks, contact centers can significantly reduce operational costs. Automation technologies can also help optimize workforce management, ensuring that agents are utilized efficiently and resources are allocated effectively.
Enhancing Agent Productivity
Automation tools can assist agents in handling customer interactions more efficiently. For example, AI-powered systems can provide real-time suggestions and relevant information, enabling agents to resolve issues quickly and accurately.
Scaling Business Operations
Contact center automation allows businesses to handle increased call volumes and customer inquiries without the need for additional staff. This scalability is crucial for growing businesses and those experiencing seasonal fluctuations in demand.
Who can benefit from Contact Center Automation?
Industries Utilizing Contact Center Automation
Various industries can benefit from contact center automation, including:
Retail and e-commerce

Banking and financial services

Telecommunications

Healthcare

Travel and hospitality

Government services
When to Implement Contact Center Automation?
Identifying the Right Time for Automation
The ideal time to implement contact center automation is when a business experiences:
High call volumes causing long wait times and customer dissatisfaction

Inefficient use of agent resources

Inability to scale operations during peak periods

High operational costs
Assessing Current Contact Center Performance
Before implementing automation, businesses should evaluate their current contact center performance by analyzing key performance indicators (KPIs), such as average handle time, first call resolution, and customer satisfaction scores. This will help identify areas where automation can have the most significant impact.
Where to Implement Contact Center Automation
Automation in Inbound Contact Centers
Inbound contact centers can benefit from automation by:
Implementing

AI-powered chatbots

to handle routine queries

Using IVR systems to route calls to the appropriate agents

Automating call distribution to balance workloads among agents
Automation in Outbound Contact Centers
Outbound contact centers can leverage automation by:
Utilizing predictive dialers to increase agent efficiency

Automating lead qualification and scoring processes

Implementing RPA to streamline data entry tasks
Automation in Omnichannel Contact Centers
Omnichannel contact centers can optimize their operations through automation by:
Implementing

chatbots

and virtual assistants across multiple channels

Automating customer data synchronization across platforms

Utilizing AI-powered analytics to optimize agent performance
How to Implement Contact Center Automation?
Analyzing Contact Center Processes
Identify processes that can be automated, such as repetitive tasks, data entry, and routine customer queries. Analyze the potential impact of automation on efficiency, cost savings, and customer satisfaction.
Choosing the Right Automation Tools
Select the most suitable automation technologies for your contact center, considering factors such as functionality, scalability, and integration capabilities.
Integrating Automation with Existing Systems
Ensure that the chosen automation tools can be seamlessly integrated with your existing contact center infrastructure and software.
Training Staff on Automation Technologies
Provide comprehensive training to agents and supervisors on the new automation tools, ensuring they can effectively use the technology to enhance their performance.
Measuring the Success of Contact Center Automation
Regularly monitor and evaluate the impact of automation on your contact center's performance, using KPIs such as average handle time, first call resolution, and customer satisfaction scores.
Types of Contact Center Automation Technologies
Artificial Intelligence (AI) and Machine Learning
AI and machine learning enable contact centers to analyze vast amounts of data, identify patterns, and make predictions, improving customer interactions and agent performance.
Interactive Voice Response (IVR) Systems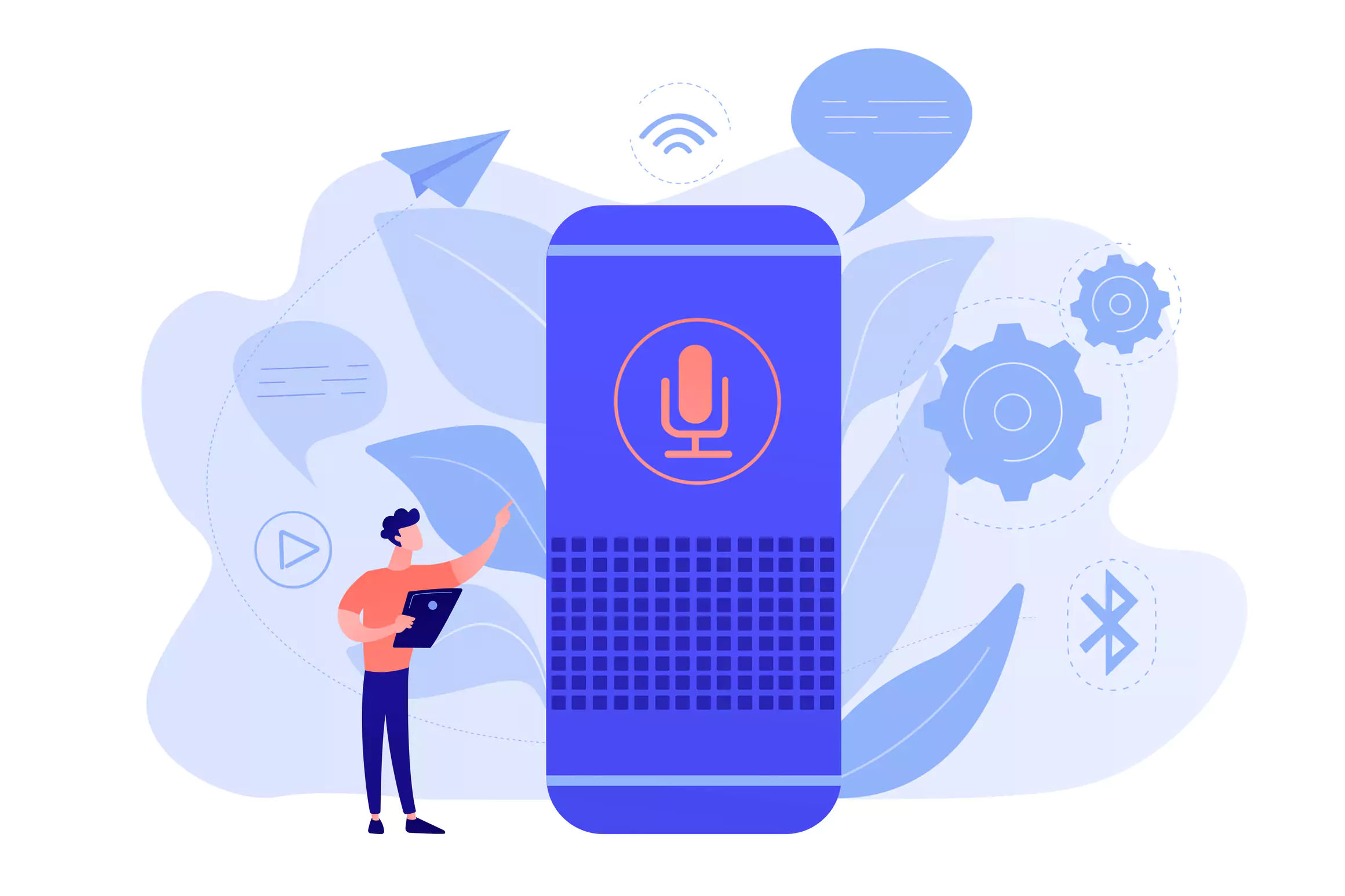 IVR systems use voice recognition and touch-tone inputs to route calls to the appropriate agents or provide automated responses to customer inquiries.
Chatbots and Virtual Assistants
AI-powered chatbots and virtual assistants can handle routine customer queries, provide personalized recommendations, and assist agents in real-time.
Robotic Process Automation (RPA)
RPA tools automate repetitive tasks, such as data entry and form filling, reducing errors and improving efficiency.
Automatic Call Distribution (ACD) Systems
ACD systems distribute incoming calls to agents based on predefined rules, ensuring efficient workload distribution and reduced wait times.
Workforce Management Software
Workforce management software helps contact centers optimize agent scheduling, forecasting, and performance management.
Best Practices for Contact Center Automation
Balancing Automation and Human Interaction
Ensure that automation complements, rather than replaces, human agents. Striking the right balance between automation and human interaction is crucial for maintaining a high level of customer satisfaction.
Continuously Optimizing Automation Processes
Regularly review and optimize your contact center's automation processes to ensure they remain effective and aligned with your business goals.
Ensuring Data Security and Compliance
Implement robust security measures and adhere to data privacy regulations to protect customer information and maintain compliance.
Focusing on Customer-Centric Automation
Design your automation processes with the customer experience in mind, ensuring that they enhance, rather than detract from, customer interactions.
Challenges and Limitations of Contact Center Automation
Overcoming Resistance to Automation
Address concerns and resistance from staff by clearly communicating the benefits of automation, providing adequate training, and emphasizing the importance of human-agent roles.
Addressing Technical Limitations
Stay informed about the latest advancements in contact center automation technologies and be prepared to adapt and upgrade your systems as needed.
Ensuring Seamless Integration with Existing Systems
Choose automation tools that can be easily integrated with your existing contact center infrastructure, minimizing disruptions and ensuring a smooth transition.
Frequently Asked Questions
What is contact center automation?
Contact center automation involves using technology to streamline and optimize customer support processes, reducing manual tasks and improving efficiency.
Why is contact center automation important?
Automation enhances customer experience, reduces response times, increases agent productivity, and lowers operational costs.
Which tasks can be automated in a contact center?
Common tasks include call routing, IVR, chatbots, ticket categorization, CRM data updates, and performance analytics.
How does automation impact agent roles?
Automation frees agents from repetitive tasks, allowing them to focus on complex issues and provide personalized, empathetic support.
Can automation be integrated with existing contact center systems?
Yes, automation tools can be integrated with existing systems like CRM, ticketing, and telephony to create a seamless support ecosystem.