What is a Contact Center?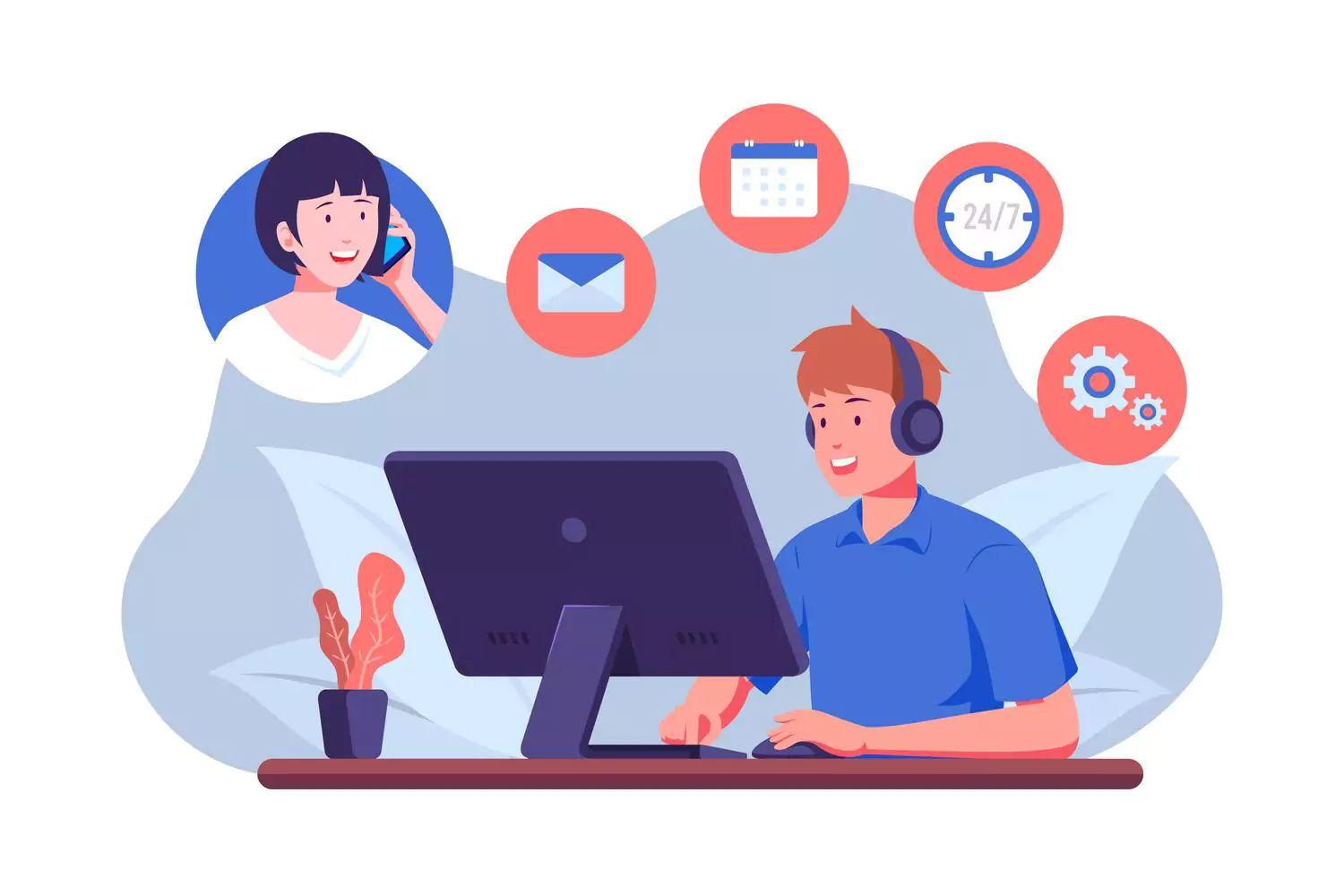 A contact center is a centralized hub where businesses manage all their customer interactions across multiple channels, including phone, email, live chat, social media, and more. Contact centers are designed to improve customer service, streamline communication, and boost overall efficiency. They're like the friendly neighborhood Spider-Man of customer support, always ready to save the day!
Evolution of Contact Centers
Contact centers have come a long way since the days of traditional call centers. With the rise of digital communication and the growing need for personalized customer experiences, contact centers have evolved into sophisticated, multi-channel operations. They've gone from being the rotary phones of customer support to the smartphones we know and love today.
Differences Between Contact Centers and Call Centers
While contact centers and call centers may seem like interchangeable terms, there are some key differences between the two. Call centers primarily handle phone-based customer interactions, while contact centers manage communication across various channels. Think of call centers as the old-school landline, and contact centers as the all-in-one communication device.
Why are Contact Centers Important?
Customer Service and Satisfaction
Contact centers play a crucial role in providing top-notch customer service and ensuring customer satisfaction. They're like the fairy godmothers of the business world, transforming customer experiences into something magical. By offering quick, personalized support through multiple channels, contact centers help businesses create lasting relationships with their customers.
Business Growth and Retention
A well-functioning contact center can be a game-changer for business growth and customer retention. By providing exceptional customer service, contact centers help businesses attract new customers and keep existing ones coming back for more. It's like having a secret recipe for success that keeps customers craving your brand.
Efficient Resource Management
Contact centers enable businesses to manage their resources more efficiently by streamlining communication and automating routine tasks. This allows businesses to focus on what really matters – providing top-notch customer experiences. It's like having a super-efficient personal assistant who takes care of the little details, so you can focus on the big picture.
Who needs a Contact Center?
Industries that Benefit from Contact Centers
Contact centers are beneficial for businesses across various industries, including retail, healthcare, finance, telecommunications, and more. They're like the Swiss Army knives of customer support, offering versatile solutions for businesses of all shapes and sizes.
Small Businesses vs. Large Enterprises
Both small businesses and large enterprises can benefit from implementing a contact center. For small businesses, contact centers can help level the playing field by providing the same level of customer service as larger competitors. For large enterprises, contact centers can help manage high volumes of customer interactions and provide personalized support at scale. It's like having a one-size-fits-all solution that caters to businesses big and small.
When to Implement a Contact Center?
Identifying the Right Time for your Business
The right time to implement a contact center depends on your business needs and goals. If you're experiencing an increase in customer inquiries, struggling to manage communication across multiple channels, or looking to improve customer satisfaction, it might be time to consider a contact center. It's like knowing when to call in the reinforcements to help your business thrive.
Evaluating Business Needs and Goals
Before implementing a contact center, it's essential to evaluate your business needs and goals. Consider factors such as your current customer service capabilities, communication channels, and desired level of customer support. This will help you determine the best contact center solution for your business. It's like creating a roadmap to guide you towards the perfect contact center destination.
Where are Contact Centers Located?
On-Premise vs. Cloud-Based Contact Centers
Contact centers can be either on-premise or cloud-based. On-premise contact centers require businesses to manage their own hardware and software, while cloud-based contact centers are hosted and maintained by a third-party provider. Cloud-based solutions offer greater flexibility, scalability, and cost savings, making them the popular choice for many businesses. It's like choosing between a clunky old desktop computer and a sleek, modern laptop.
Outsourcing and Offshoring
Some businesses choose to outsource or offshore their contact center operations to external providers. This can help businesses save on costs and access specialized expertise. However, it's essential to ensure that outsourced contact centers maintain the same level of quality and customer service as in-house operations. It's like finding the perfect dance partner to help your business waltz towards success.
How to Choose the Right Contact Center Solution?
Key Features to Look For
When choosing a contact center solution, look for features such as multi-channel support, intelligent call routing, real-time analytics, and integration with your existing systems. These features will help you create a seamless, efficient, and customer-centric contact center. It's like putting together the ultimate wish list for your dream communication hub.
Comparing Contact Center Providers
Before settling on a contact center provider, it's important to compare your options and find the one that best meets your business needs. Consider factors such as pricing, features, customer support, and provider reputation. It's like shopping for the perfect outfit – you want to find the one that fits your style and budget.
Customizing Solutions for your Business
Your contact center solution should be tailored to your specific business needs and goals. Work with your chosen provider to customize your contact center, ensuring it aligns with your brand and provides the level of support your customers expect. It's like designing a bespoke suit – you want it to fit your business like a glove.
Types of Contact Center Channels
Inbound and Outbound Communication
Contact centers handle both inbound and outbound communication. Inbound communication refers to incoming customer inquiries, while outbound communication involves proactive outreach to customers, such as sales calls or follow-ups. It's like playing both offense and defense in the game of customer support.
Omnichannel vs. Multichannel
Omnichannel and multichannel contact centers both support multiple communication channels. However, omnichannel contact centers provide a seamless, integrated customer experience across all channels, while multichannel contact centers manage each channel separately. It's like the difference between a perfectly blended smoothie and a fruit salad – both are delicious, but one offers a more cohesive experience.
Contact Center Metrics and Analytics
Key Performance Indicators (KPIs)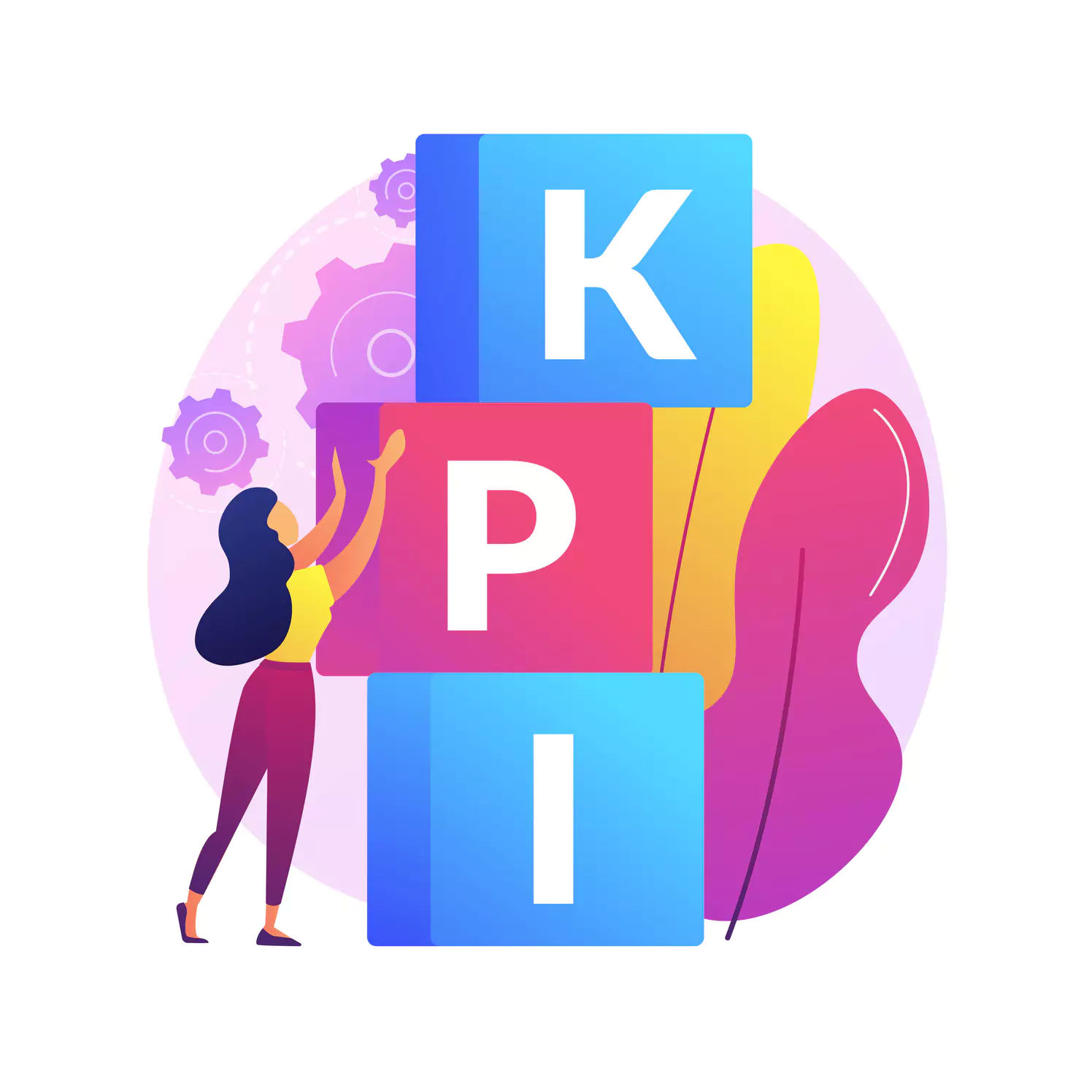 Contact center KPIs are essential for measuring the success of your contact center operations. Common KPIs include average handle time, first contact resolution, customer satisfaction, and agent productivity. These metrics help you keep track of your contact center's performance and identify areas for improvement. It's like having a fitness tracker for your customer support efforts.
Measuring Success and ROI
To measure the success and ROI of your contact center, consider factors such as customer satisfaction, cost savings, and revenue growth. Analyzing these metrics will help you determine the value of your contact center investment and make data-driven decisions for future improvements. It's like having a report card that shows how well your contact center is performing.
Contact Center Best Practices
Employee Training and Development
Investing in employee training and development is crucial for creating a successful contact center. Well-trained agents can provide better customer service and handle complex inquiries more efficiently. It's like having a team of superheroes ready to tackle any customer support challenge.
Customer-Centric Approach
Adopting a customer-centric approach is essential for contact center success. This means prioritizing customer needs, personalizing interactions, and continuously improving the customer experience. It's like putting your customers on a pedestal and treating them like royalty.
Implementing Effective Contact Center Technology
Implementing the right contact center technology is crucial for streamlining operations and providing exceptional customer support. Choose solutions that align with your business needs and support your desired level of customer service. It's like having a high-tech toolbox to help your contact center run smoothly.
Frequently Asked Questions
What is a contact center?
A contact center is a centralized facility where customer interactions across various channels, such as phone, email, and chat, are managed and handled by support agents.
How do contact centers differ from call centers?
Contact centers handle multiple communication channels, while call centers primarily focus on telephone-based customer support.
What is an omnichannel contact center?
An omnichannel contact center seamlessly integrates different communication channels, providing a consistent and unified customer experience across all touchpoints.
How can contact centers improve customer satisfaction?
Contact centers improve satisfaction by providing quick, accurate, and personalized support through the customer's preferred communication channel.
What are key performance indicators (KPIs) for contact centers?
Important KPIs include first contact resolution, average handle time, customer satisfaction scores, and agent productivity metrics.