What is Cognitive Science?
Cognitive Science is an interdisciplinary field that seeks to understand the human mind and intelligence. It brings together research from psychology, computer science, philosophy, linguistics, neuroscience, and anthropology.
Being interdisciplinary means that cognitive science draws methods, theories, and insights from multiple disciplines. This approach provides a holistic view of cognition, emphasizing that understanding the mind requires diverse perspectives.
Cognition refers to all processes related to acquiring, processing, storing, and using information. It includes perception, attention, memory, language, problem-solving, and decision-making.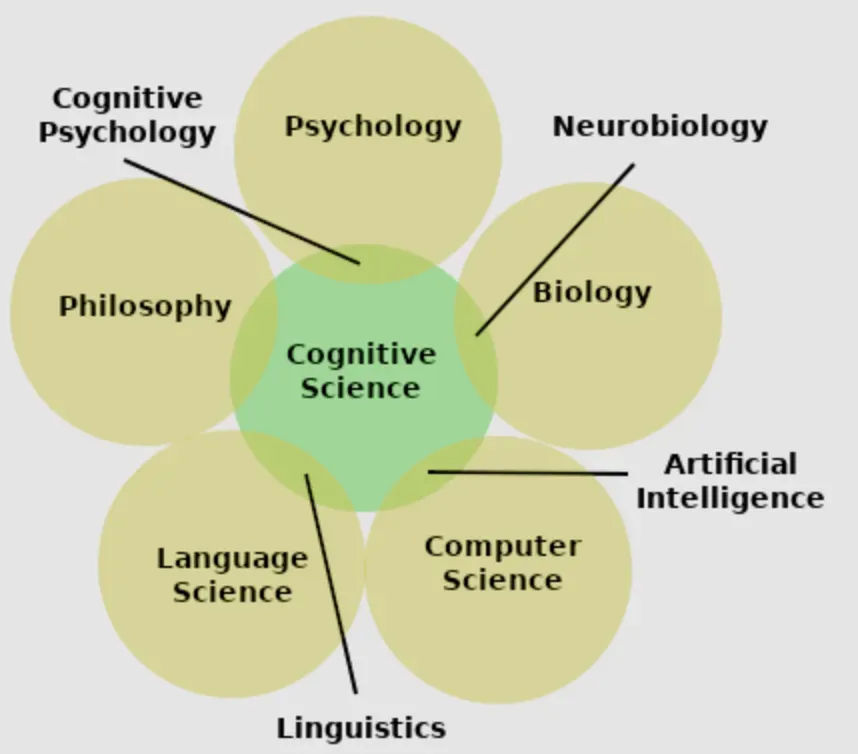 The Mind-Body Problem
The Mind-Body Problem is a fundamental question in cognitive science: how do mental processes (like thoughts) relate to physical processes (like brain activities)? This question leads to various perspectives, including dualism and physicalism.
Psychology in Cognitive Science
Psychology provides cognitive science with key methods, theories, and findings about human thought and behavior.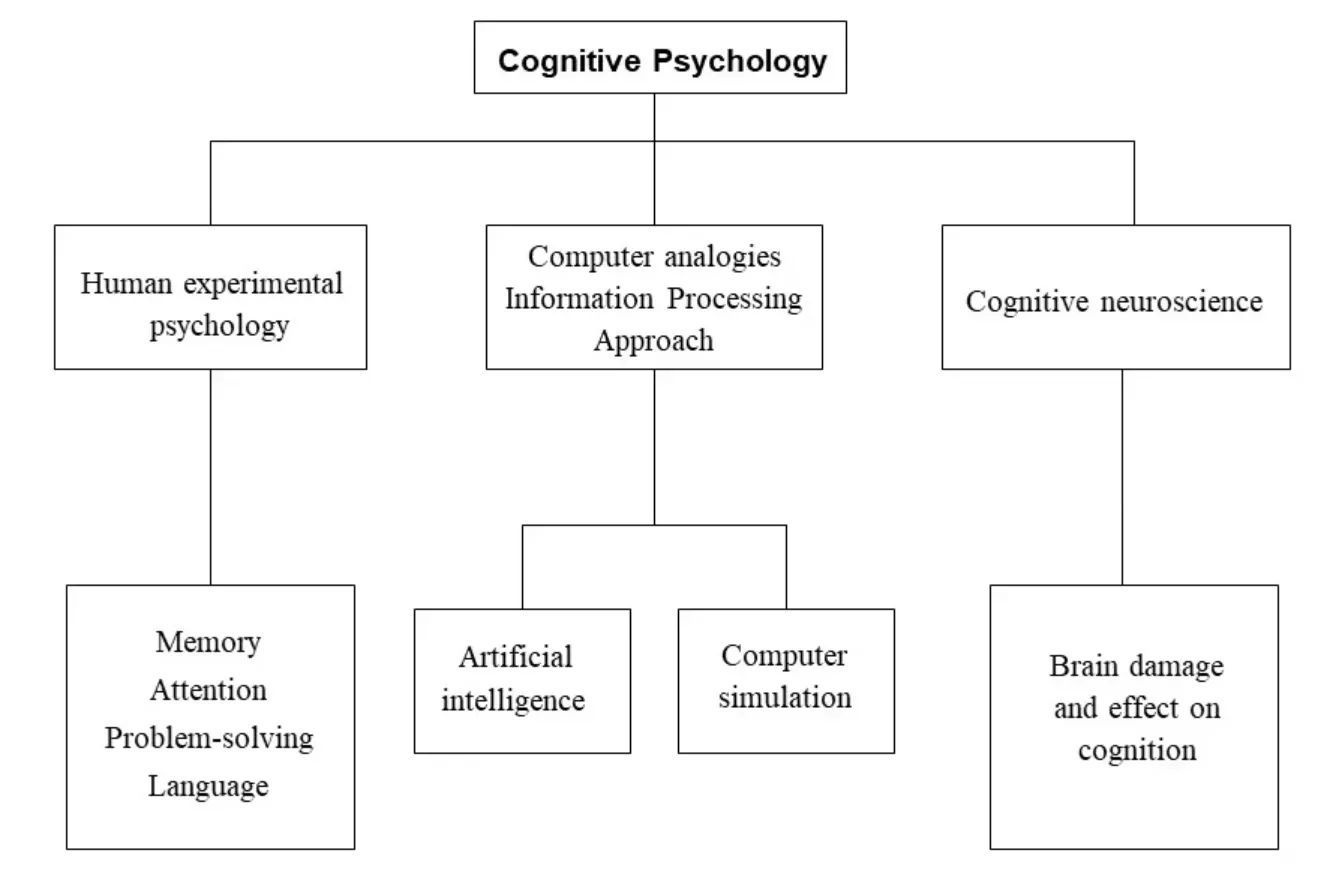 Cognitive Psychology
Cognitive Psychology focuses on how people perceive, remember, think, speak, and solve problems. It supplies cognitive science with theories about memory storage, attention, and decision-making.
Developmental Psychology
Developmental Psychology offers insights into how cognitive abilities grow and change throughout a person's life, informing cognitive science about the nature of cognitive development.
Social Psychology
Social Psychology adds to cognitive science by studying how thoughts, feelings, and behaviors are influenced by others. It contributes ideas about social cognition, like how we understand and interact with other people.
Computer Science in Cognitive Science
Computer Science's role in cognitive science is tied to the development of artificial intelligence (AI), machine learning, and information processing models.
Artificial Intelligence
Artificial Intelligence aims to create algorithms and systems that can solve complex tasks, just like human intelligence. AI's exploration of cognitive tasks like perception, reasoning, and learning overlaps with cognitive science.
Suggested Reading: Unlocking AI's Potential: Types, Applications, Challenges, Future
Machine Learning
Machine Learning, a subfield of AI, involves the development of systems that can learn from data. ML's focus on learning algorithms is shared by cognitive science's interest in understanding how humans learn.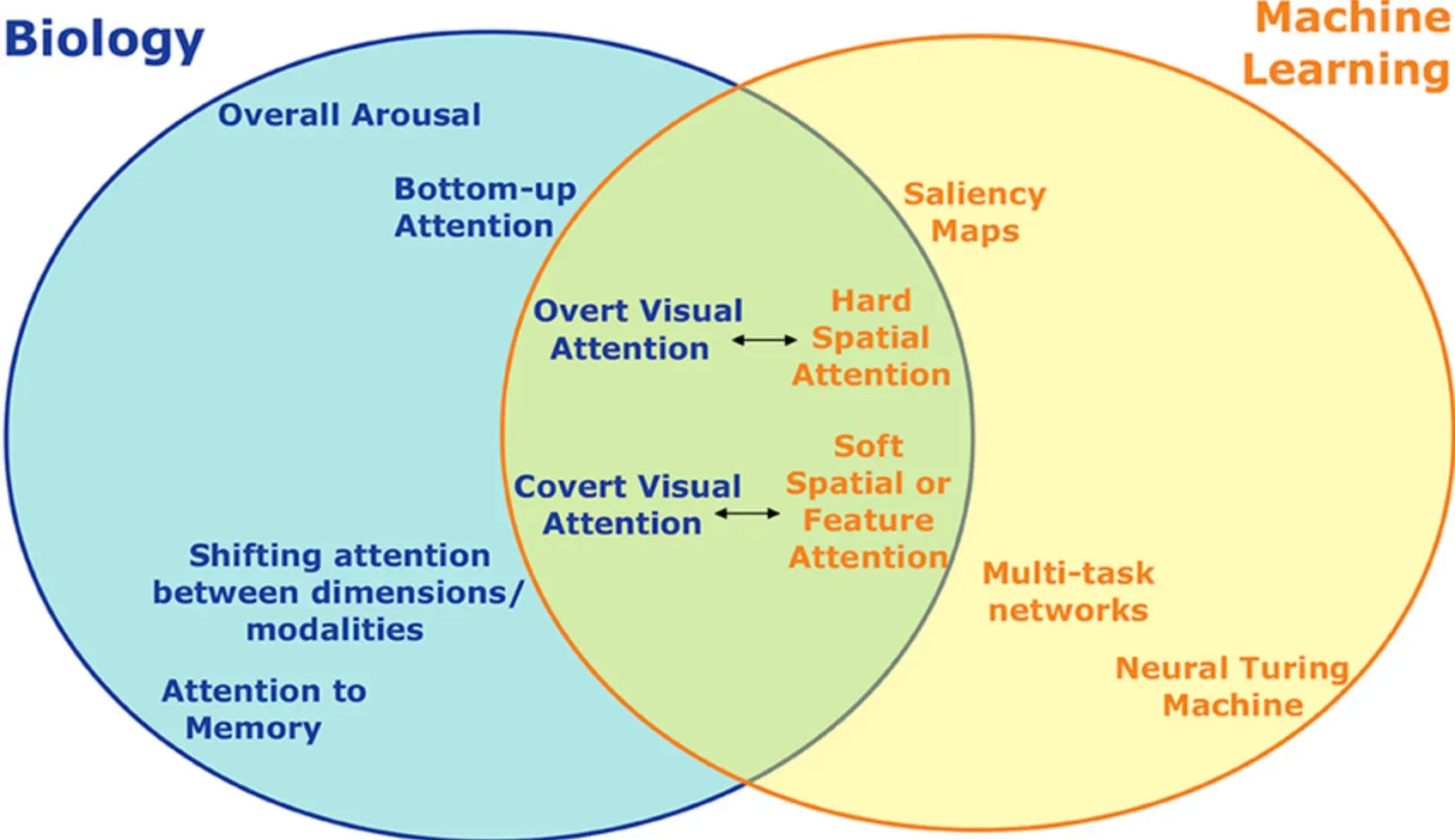 Suggested Reading: Machine Learning: Algorithms & Techniques
Information Processing
Information processing models represent how individuals receive, process, store, and recall information. These models, often designed to mimic the human mind, contribute significantly to cognitive science.
Philosophy in Cognitive Science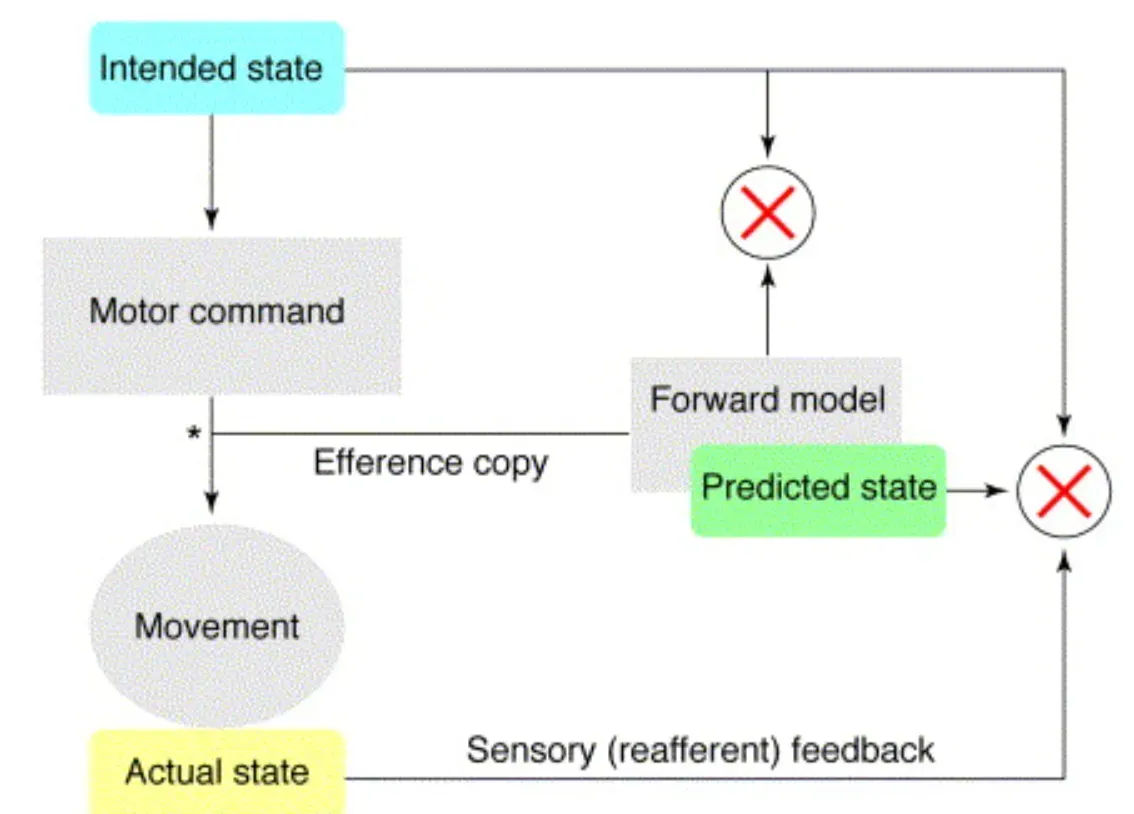 Cognitive Science also comprises ideas from philosophy, particularly philosophy of mind and philosophy of science.
Philosophy of Mind
Philosophy of Mind explores theoretical perspectives on mind-related phenomena like consciousness, perception, and intentionality. These philosophical views fuel theories and debates in cognitive science.
Philosophy of Science
Philosophy of Science contributes by analyzing the methodologies, concepts, and validity of cognitive science. It instigates essential discussions about unity and disunity across cognitive science's diverse disciplines.
Linguistics in Cognitive Science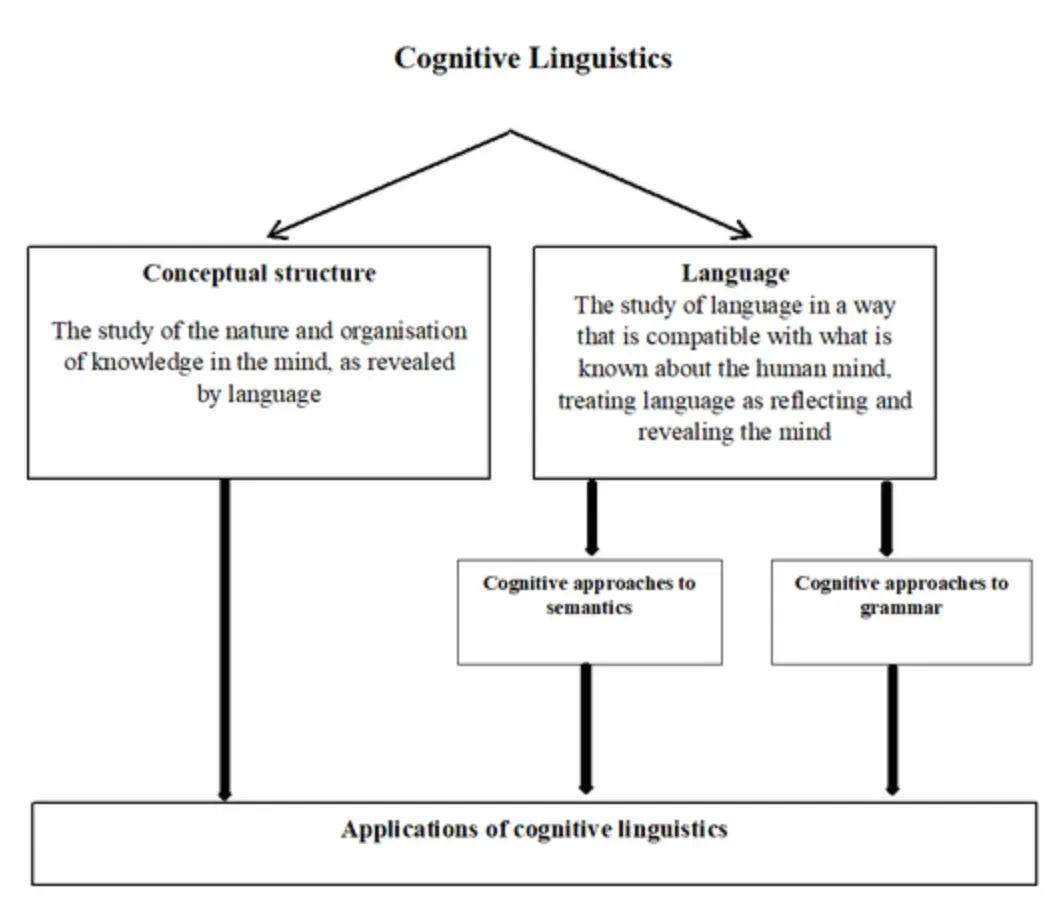 The study of language is critical in cognitive science, playing a significant role in understanding how humans communicate and share knowledge.
Psycholinguistics
Psycholinguistics explores how humans produce, comprehend, and acquire language, connecting linguistic phenomena to cognitive processes.
Computational Linguistics
Computational Linguistics uses computer models to understand language. It builds computational representations of linguistic phenomena, linking language with artificial intelligence research.
Neuroscience in Cognitive Science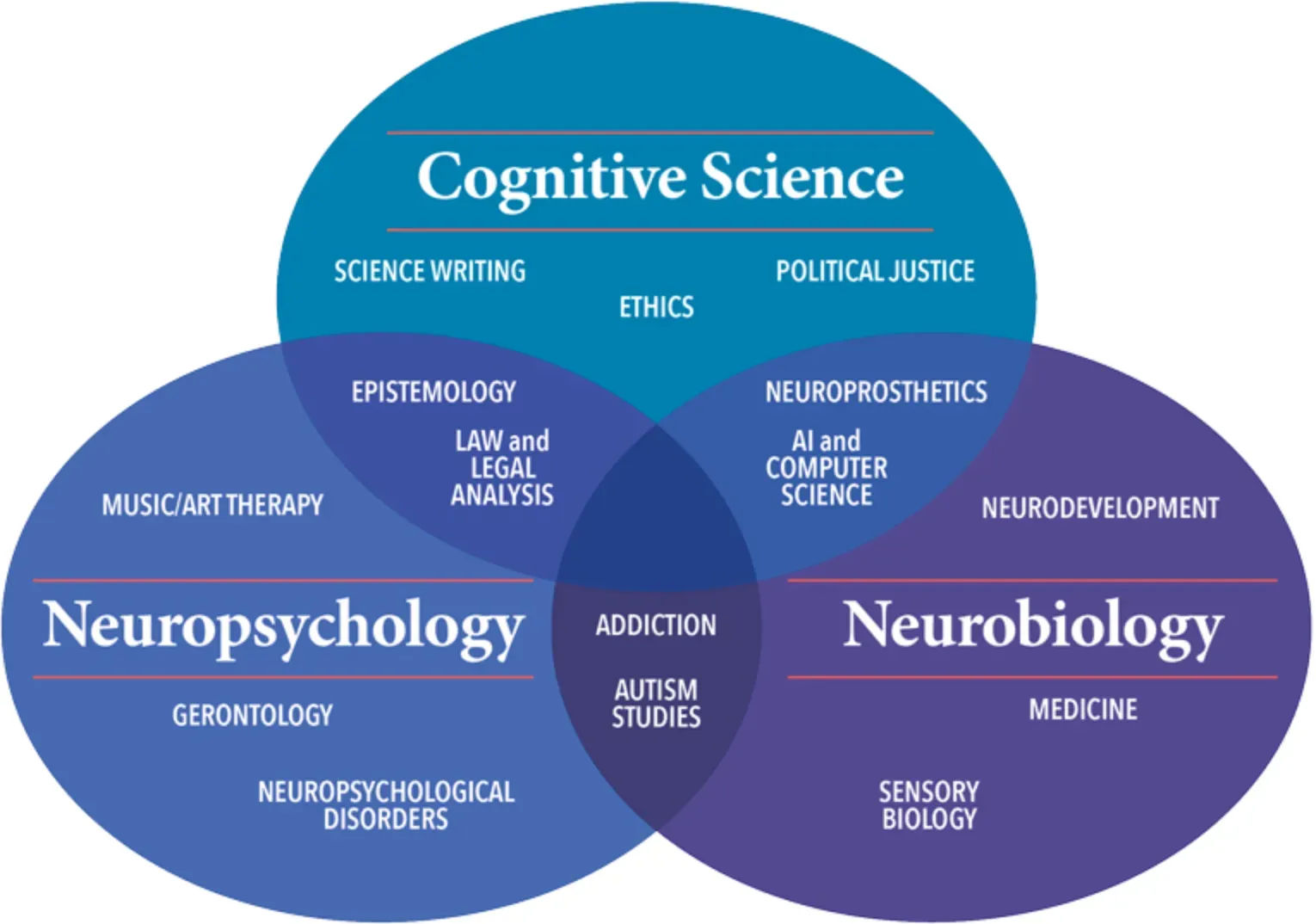 Neuroscience research is vital for understanding the relationship between the brain and cognitive functions.
Cognitive Neuroscience
Cognitive Neuroscience investigates the neural mechanisms behind cognitive processes. It uses techniques like neuroimaging to map mental activities onto brain structures.
Neurobiology
Neurobiology provides detailed knowledge about the brain's structure and function at the cellular and molecular level, informing cognitive science about the biological basis of cognition.
Anthropology in Cognitive Science
Anthropology offers cognitive science critical perspectives from cultural and social contexts.
Cognitive Anthropology
Cognitive Anthropology focuses on how people from different cultures think and perceive the world. It plays a crucial part in understanding cultural influences on cognition.
Evolutionary Anthropology
Evolutionary Anthropology examines human cognition in light of our evolutionary history. It helps cognitive science investigate how evolution affects cognitive traits.
Research Methods in Cognitive Science
Research in cognitive science is just as varied as its interdisciplinary nature.
Experimentation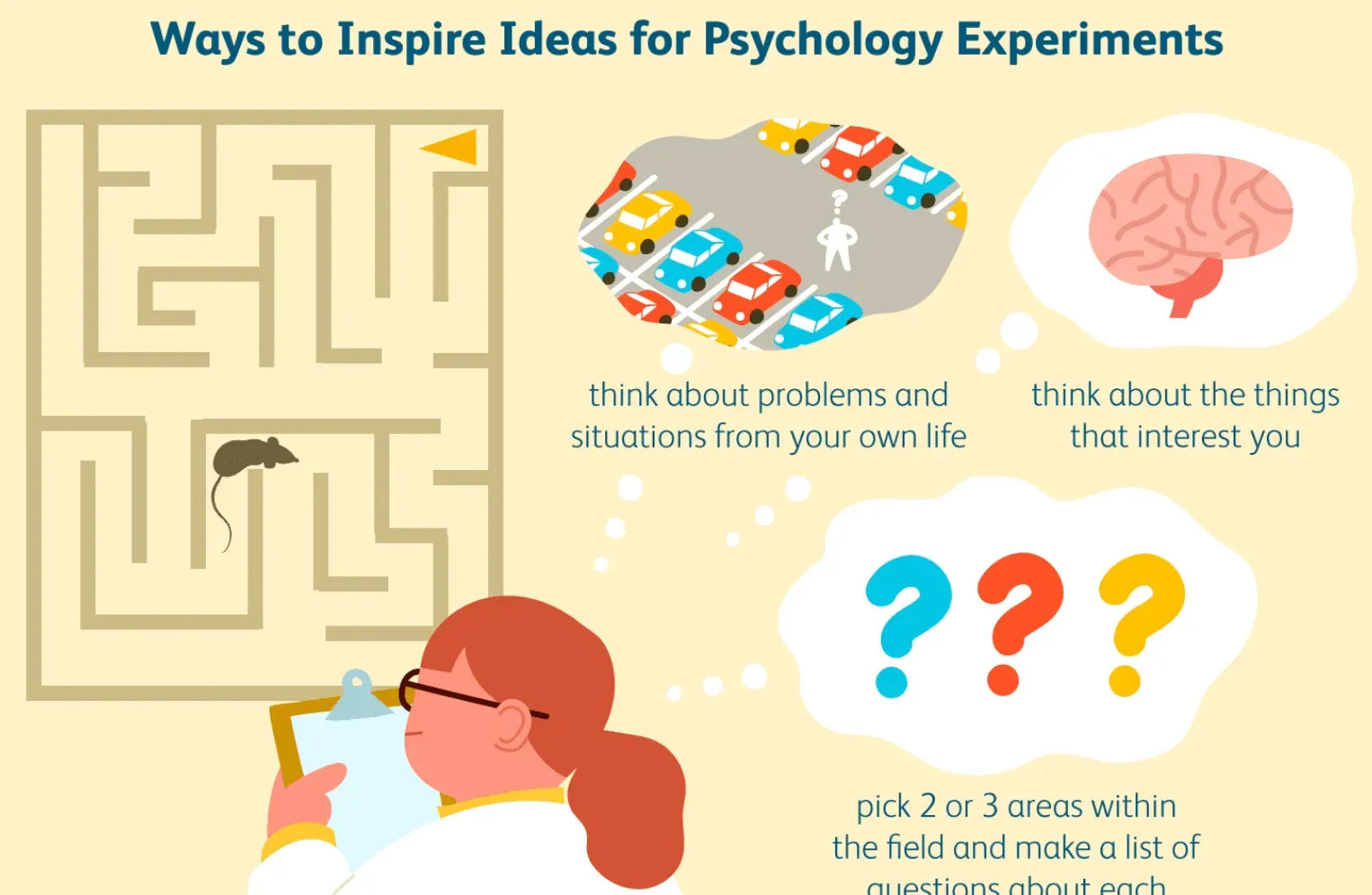 Experimentation is a quintessential method in cognitive science used to investigate cognitive processes under controlled conditions.
Modeling
Modeling, mathematical or computational, is used to create simplified representations of cognitive systems to explain and predict behavior.
Neuroimaging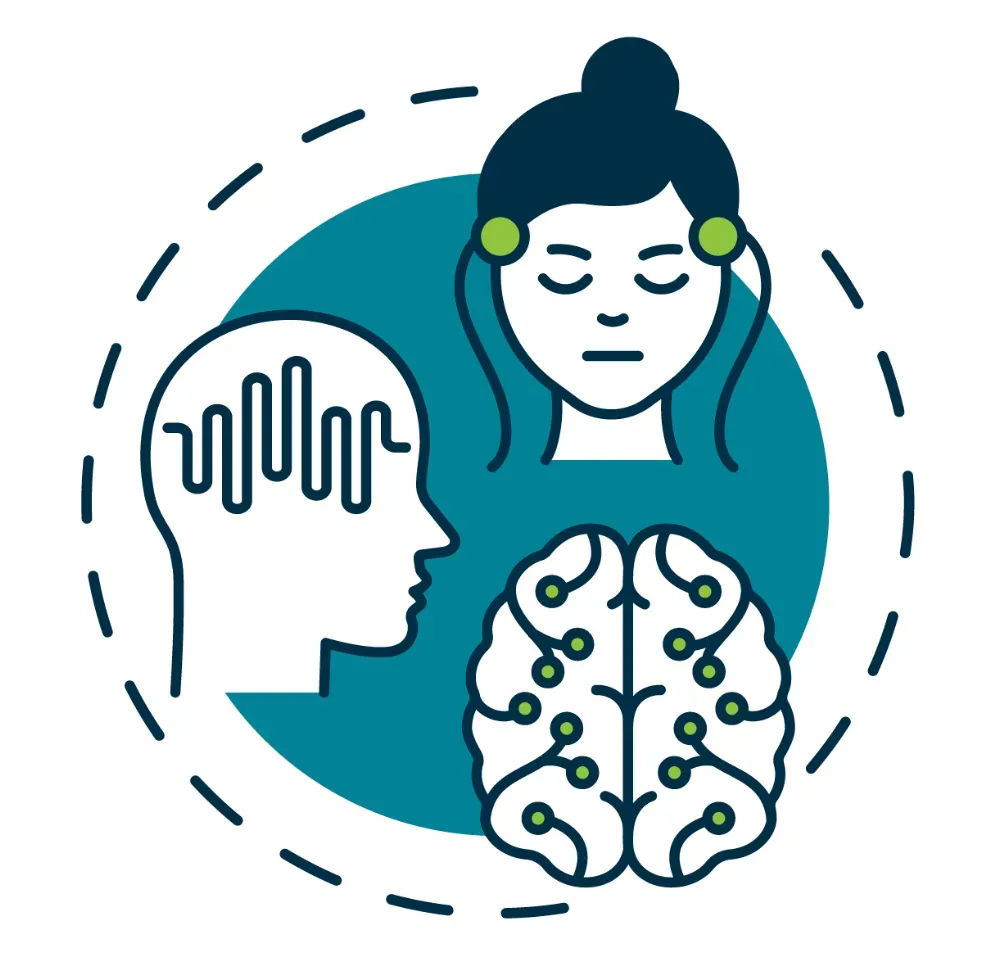 Neuroimaging techniques like fMRI and EEG allow researchers to visualize brain activity during cognitive tasks.
Frequently Asked Questions (FAQs)
What is Cognitive Science?
Cognitive Science is an interdisciplinary field that studies the mind and intelligence, drawing on research from psychology, computer science, philosophy, linguistics, neuroscience, and anthropology.
What disciplines contribute to Cognitive Science?
Cognitive Science brings together insights from psychology, computer science, philosophy, linguistics, neuroscience, and anthropology.
What topics does Cognitive Science cover?
Cognitive Science covers a wide range of topics related to human cognition, including perception, attention, memory, language, problem-solving, and decision-making, among others.
Why is it called an interdisciplinary field?
It is called interdisciplinary because its methods, theories, and findings are drawn from multiple disciplines, providing a comprehensive understanding of cognition.
How is Cognitive Science researched?
Cognitive Science utilizes various research methods such as experimentation, modeling, and neuroimaging based on its interdisciplinary nature.