What is Average Order Value (AOV)?
The AOV (Average Order Value) is the average amount of money that customers spend in a single transaction with your business. It's an essential ecommerce metric used to understand consumer purchasing trends and set pricing strategies.
The onset of ecommerce brought with it a data boom, and retailers started to dissect each aspect of their transactions to exploit growth avenues. Among this data ocean emerged the AOV, offering insights into sales patterns, consumer behavior, and revenue optimization opportunities.

AOV finds its application in many facets of ecommerce, including inventory, pricing, and revenue management. It helps in forecasting, setting pricing strategies, identifying popular products, and shaping promotional activities.
Understanding AOV is crucial for every ecommerce business. It's an invaluable metric that measures your success in upselling and cross-selling, understands customers' buying prowess, makes educated marketing decisions, and helps in revenue optimization.
Average Order Value: An In-depth look
The AOV is calculated by dividing the total revenue by the number of orders placed. This simple formula provides a quick understanding of the average transaction value.
A higher AOV indicates that customers are spending more per transaction. This could mean your upselling or cross-selling efforts are working, or maybe you have a premium customer base.
Dynamics of AOV with Other Metrics
AOV doesn't work in isolation. It interacts with other ecommerce metrics like conversion rate and customer lifetime value to give a comprehensive picture of your business performance.
Adjusting AOV Over Time
It's essential to track and adjust AOV over time. Seasonal trends, new products, or promotions can cause it to fluctuate. However, a consistent decline in AOV might indicate a need for strategy tweaking.
Elements that Influence AOV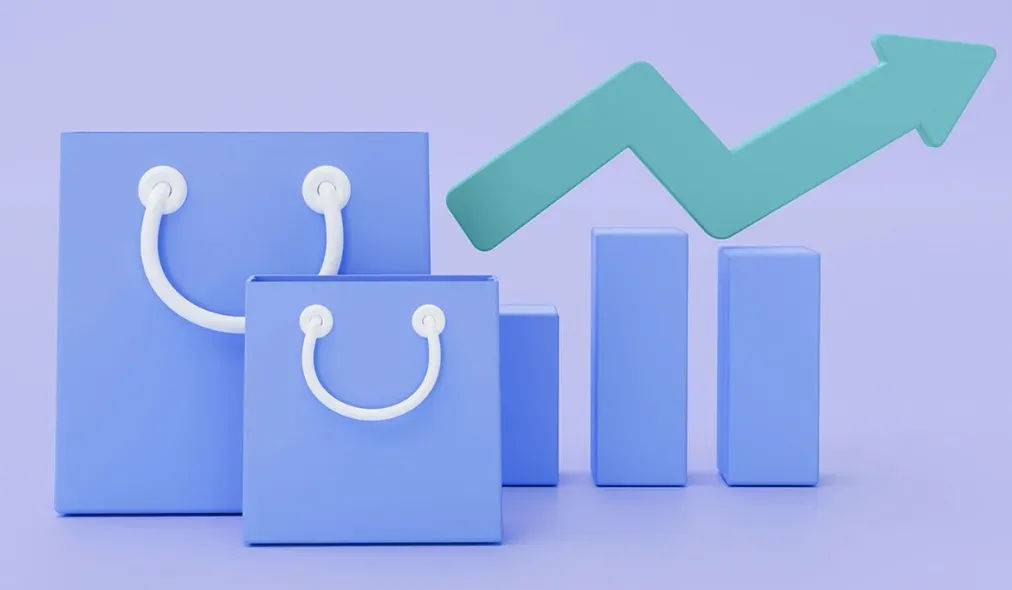 Product Pricing
Your product pricing strategy greatly impacts AOV. A higher-priced product range generally implies a higher AOV, provided the consumer perceives value in it.
Customer Behavior
Customer's purchasing behavior and spending power also play significant roles. Luxury product buyers tend to have a higher AOV compared to budget consumers.
Market Trends
Seasons and trends frequently drive the AOV. For example, AOV could be higher during festive seasons due to increased buying or promotional offers.
Business Strategies
Your active upselling, cross-selling, or volume discount strategies can successfully push AOV upward. Similarly, if you primarily deal in low-cost impulse buy items, your AOV would be lower.
How to Increase Average Order Value?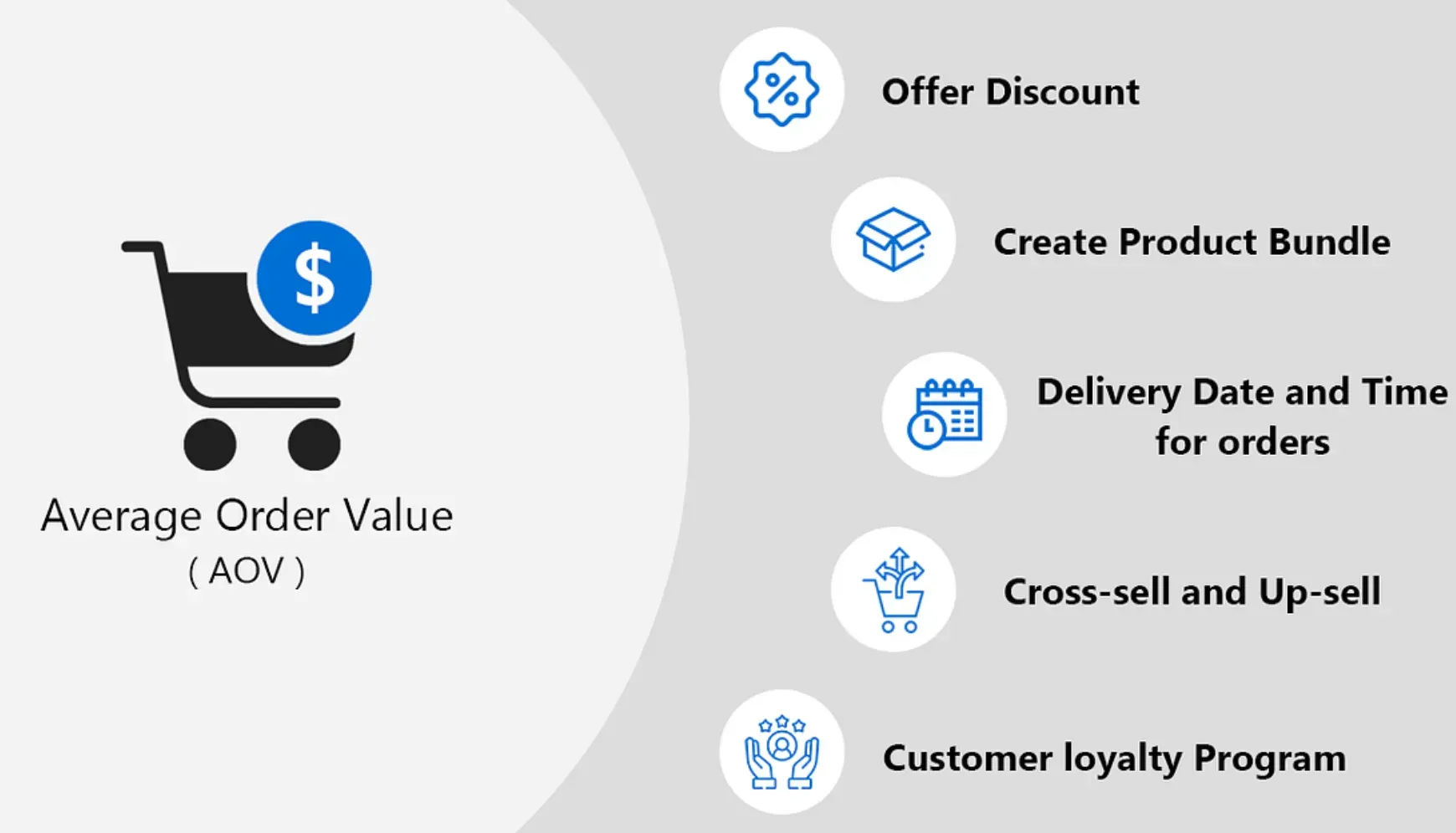 Brilliant Bundling
Product bundling encourages customers to buy more, resulting in a higher AOV. Bundle complementary or related products together at a slightly lesser price than their collective individual prices.
Upselling and Cross-Selling
Upselling involves convincing your customers to upgrade their purchase to a higher-priced alternative. Cross-selling, on the other hand, promotes additional related items to the customer.
Exciting Volume Discounts
Offering discounts on bulk purchases can lure customers into spending more in one transaction, directly influencing AOV.
Free Shipping Thresholds
Setting a minimum purchase amount for free shipping can encourage customers to meet that threshold, thus increasing their spend per order.
AOV in Different Industries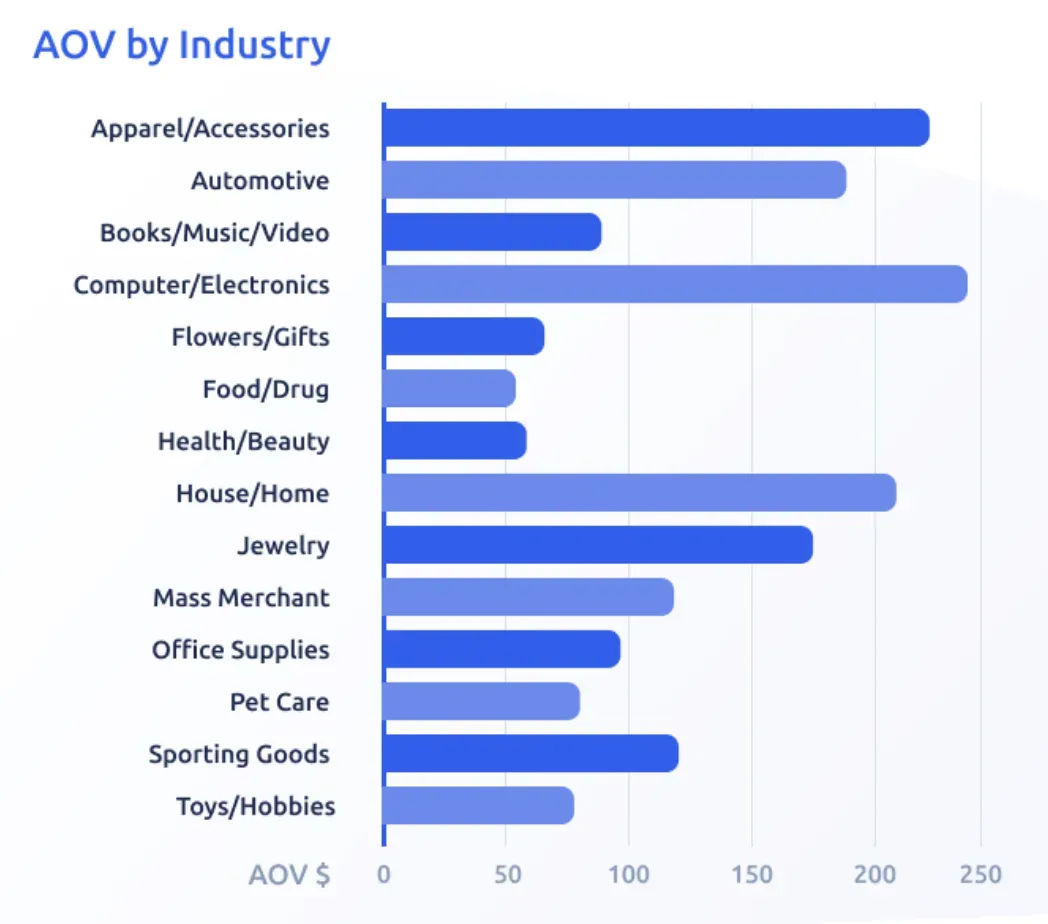 Fashion Ecommerce
In the fashion industry, AOV can be increased by promoting matching accessories or higher-end variants of the sought item.
Electronics Ecommerce
In electronics, AOV can see a rise by bundling related accessories, offering extended warranties, or upselling to higher models.
Food Delivery Services
In this industry, restaurants and platforms can boost AOV by promoting meal combos, larger serving sizes, or specialty dishes.
Online Supermarkets
Here, volume discounts, free delivery thresholds, and promoting complementary goods can drive up the AOV.
Practical AOV-boosting Examples
Amazon's 'Frequently Bought Together'
Amazon uses the power of data to identify and display items commonly bought together, nudging customers to increase their order size.
Zomato's 'Build your meal'
Zomato effectively upsells by suggesting customizable meal combinations to consumers, boosting the AOV.
ASOS's 'Complete the Look'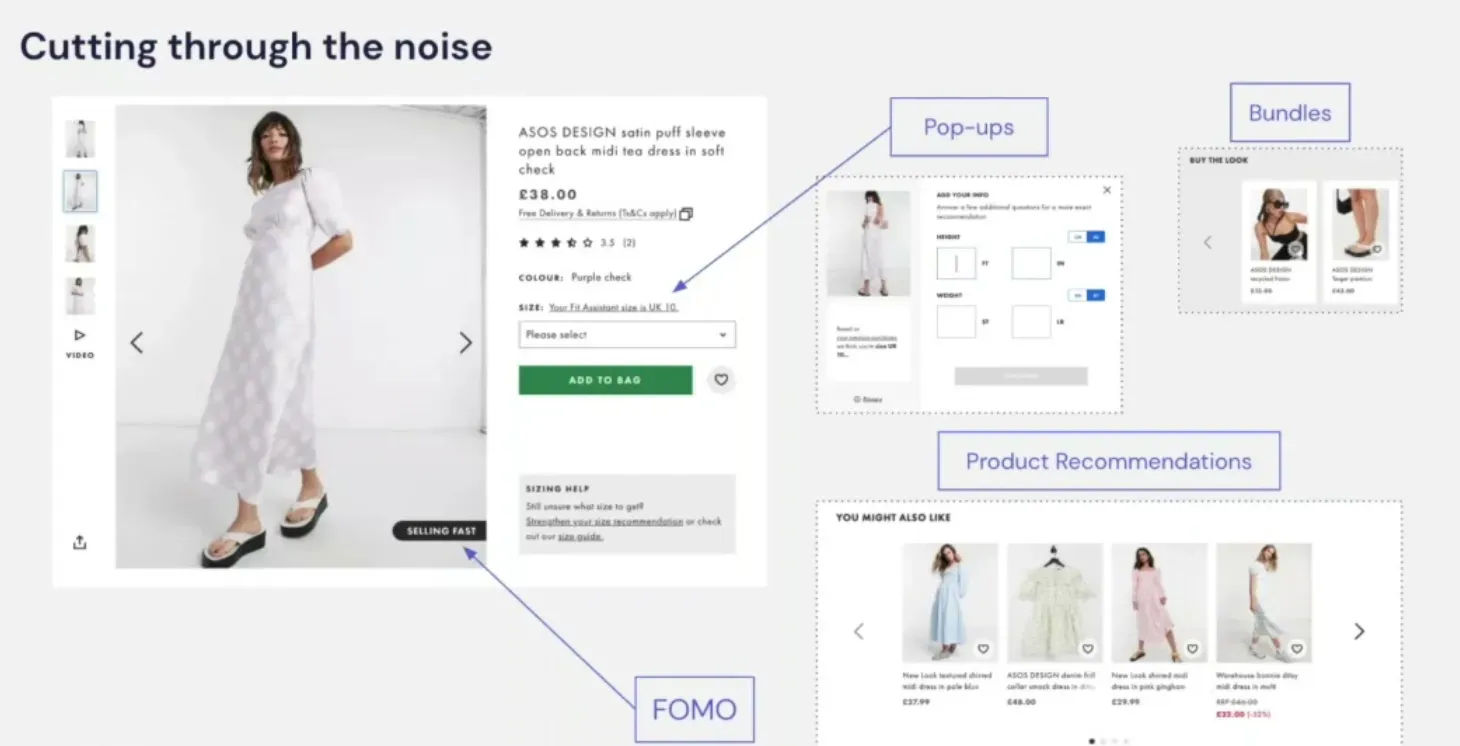 Fashion platform ASOS utilizes a smart cross-selling strategy by suggesting matching items to "complete the look," influencing consumers to spend more.
AliExpress's 'Get More for Less'
AliExpress employs volume discounting, where customers are given a discount when they purchase more than one of the same item.
Frequently Asked Questions (FAQs)
What is Average Order Value (AOV)?
AOV is an ecommerce metric that measures the average total of every order placed with a business over a specific timeframe.
How is AOV calculated?
AOV is calculated by dividing the total revenue by the number of orders placed. This simple formula outputs the average transaction value.
Why is AOV important?
AOV is important because it provides insights into customer behavior and sales patterns. It helps in pricing strategies, inventory management and assists in formulating effective upselling and cross-selling strategies.
What factors influence the AOV?
Numerous factors influence AOV, including product pricing, customer behavior, market trends, and business strategies. Any factor that causes a change in the customer's spend per transaction impacts the AOV.
What are some strategies to increase the AOV?
Some common strategies to boost the AOV include product bundling, upselling and cross-selling, offering volume discounts, and setting a minimum threshold for free shipping.