What is an Ecommerce Chatbot? Will it help grow my Ecommerce business? Are there any particular chatbots suited for Ecommerce?
According to Eptica's study on Multichannel customer experience in 2015, half of the customer questions remain unanswered.
To top that off, even when customer queries are answered, they're answered after a substantial delay which further irritates them. So they move on to the next closest option. The result? Dissatisfaction and loss of more customers.
According to Invesp, 34% of online retail store customers accept AI chatbots. That is more than in any other industry. Chatbots are practically made for the E-commerce industry, where customers need immediate responses.
Let's delve deeper into the uses of Ecommerce chatbots.
What is an E-Commerce Chatbot?
An E-Commerce chatbot is artificial intelligence (AI) driven virtual assistant software that can prompt a chat, answer calls and even handle basic tasks.
They are present with customers through every stage of their journey.
But where are these chatbots? They can be set anywhere from your company webpage or App to your social media handles and even your messaging apps such as WhatsApp.
In other words, your ECommerce chatbot can be about anywhere where your customers are. Bingo! Chatbots do have one thing in common with our human counterparts, though.
They, too, can come in all shapes and sizes, some more complex than others. The two types of E-commerce chatbots based on intelligence are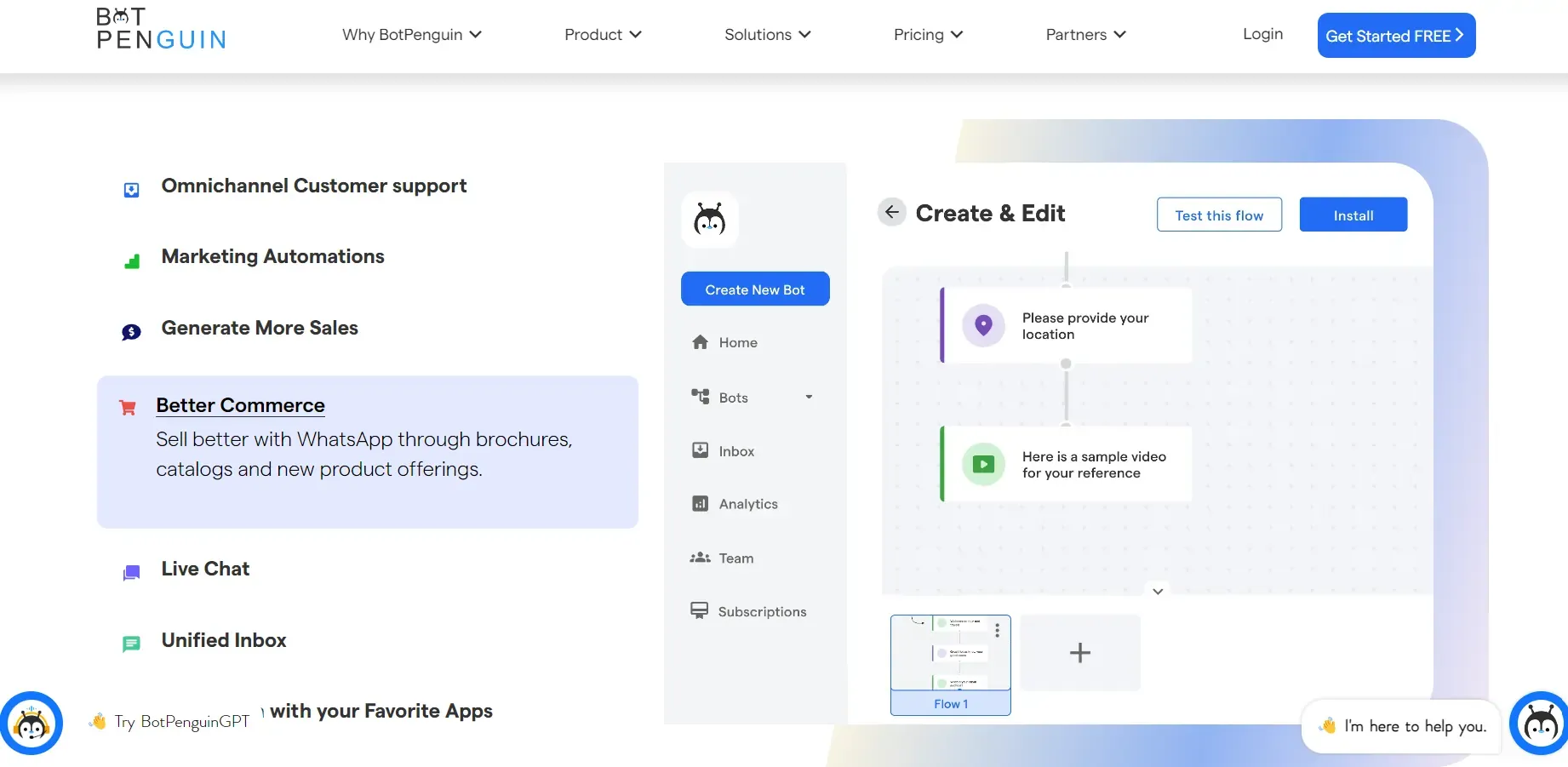 Smart ECommerce chatbot
These chatbots are super smart and cfBuy-a-Chatbot-Templatean answer complex questions that people ask. These questions can be asked by typing any query rather than choosing from predetermined options.
The replies of these chatbots are based on their learning over time through previous interactions, a lot like a growing human being!
Example- Cleverbot
Scripted Chatbots
This Ecommerce chatbot is programmed to answer queries from a predetermined set of choices or rules devised by its creator. In most cases, they require multiple-choice questions to answer and move on to the next stage. For example, they answer FAQs like- "What is your exchange policy?"
Chatbots are exceptional at two things- They are available 24x7, which means your customers are never left unattended. Second, chatbots can reply immediately to any customer queries, making them the perfect customer service tool.
They're sort of like the superheroes of your business, saving it from dying. And people have been kind enough to accept this change as well, with 87.2% of customers having a neutral or positive experience with chatbots. (Drift)
Along with E-commerce BotPenguin offers chatbot for other use-cases too,which are-

Why you should use an E-Commerce Chatbot in your business
85% of smartphone users prefer being reached out on text rather than calls or email, according to Soprano Design. That is a whopping number to be taken lightly.
This would mean that consumers now prefer real-time conversation that seems personalized rather than a bulk email that seems like a marketing strategy.
So, being where your customers are is taken care of, but is it even possible to cater to all 5billion users of the smartphone by reaching out to every one of them simultaneously?
These chatbots can also hold multiple conversations simultaneously, so here are a few things you're getting out of deploying these for your business-
Chatbots are the fastest growing communication tool over Social media According to Drift's study, Chatbot usage has shot up by 92% since 2019, making its potential for growth more important than social media or any other communication tool with customers.

E-commerce chatbots are convenient to use Chatbots are easy to set up, don't need to be trained over weeks, and don't ask for a paycheck at the end of the month, reducing costs.
Once programmed and deployed, they can be used for as long as they're required to, earning the title of "24/7/365 customer service agents".

Chatbots can be personalized and are interactive If you thought there is nothing like a human having a personality or ability to guide, think again. Chatbots can be personalized; they can also give out personalized messages or discounts as per the user's needs.
They have a sense of humor, give witty replies, be creative with emojis and gifs, make the interaction very fun and engaging for the users making sure they keep coming back for more!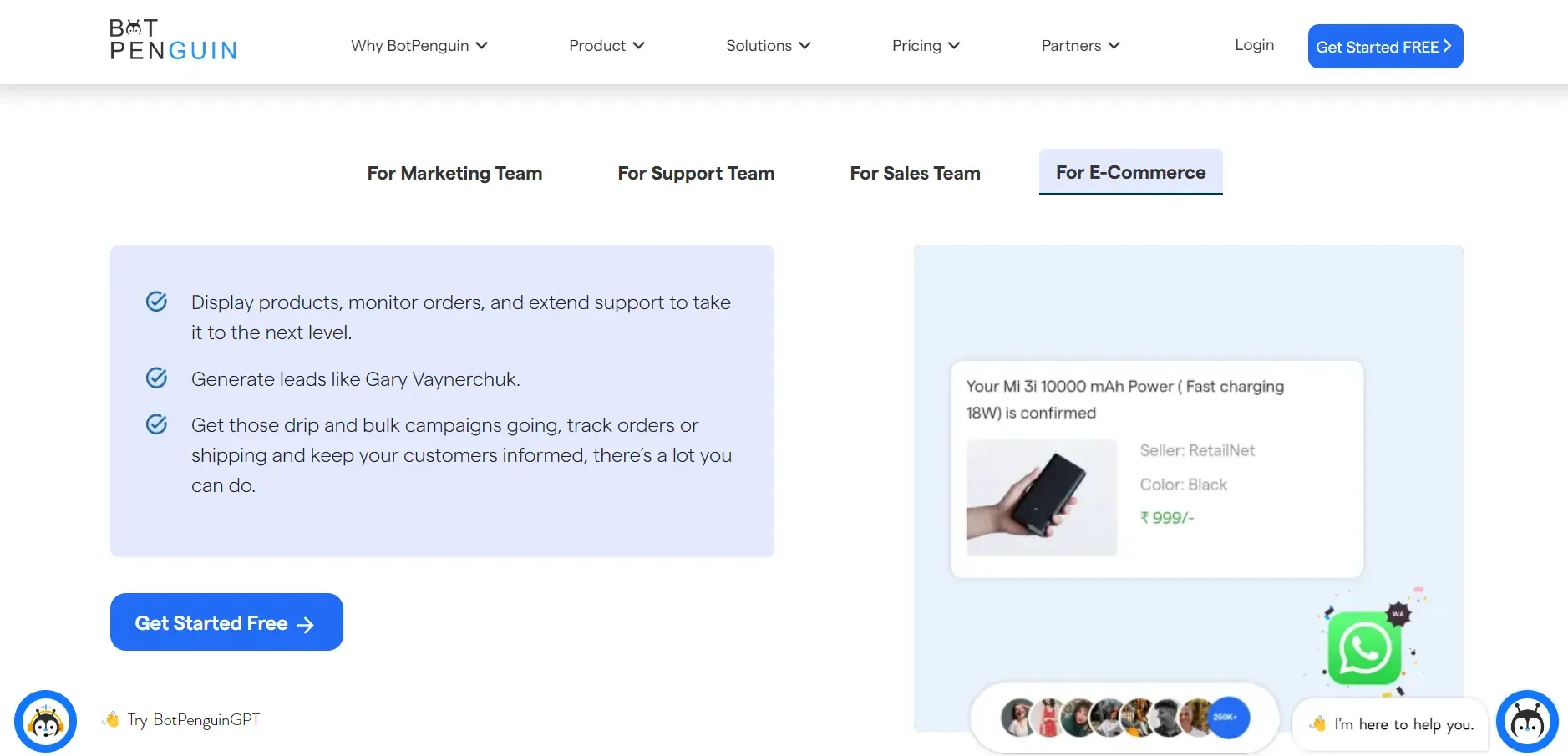 How to use E-Commerce Chatbots
E-Commerce chatbots can be used in multiple ways depending on the nature of your business and its requirements. You can choose a chatbot based on the following- Are you looking for a chatbot that entertains and engages your customers? Are you looking for a chatbot that answers the FAQs of customers?
Are you looking for a chatbot that makes sales for your business? Let's further break this down by asking, "are you looking for a chatbot that handles complex tasks or simpler ones?" Use one of the following ways to build your chatbot!
Build your ECommerce chatbot
This method saves you money and can be done without the technical knowledge thanks to available tools out there, but there's a catch.
These chatbots are fairly simple and can't take on big tasks. They come with fewer features and may not optimize according to your needs perfectly.
However, If you're still fairly new to the world of chatbots and would like to experiment before taking big steps, this could be the ideal choice.
So without further ado, here's how you can deploy one for your business.
Buy a Chatbot Template
Does building an E-Commerce chatbot seem difficult? Consider buying one! Chatbot Templates come with tailor-made specifications that suit your business style with a few clicks.
Try one from BotPenguin. Their ecommerce chatbot templates offer chatbots for food-delivery apps, Hospitals, Real Estate businesses, and more! Tidio also offers ECommerce chatbot templates with drag-and-drop features. Here's how you can buy one-
Visit the Tidio website and create a free account.
Go to the chatbot section and find ready-to-use chatbots.
Expand the category and select the bot tailored for your business, and click add this bot
After choosing the template, customize the text to show to your viewers.
Integrate the chatbot with your App
Hire a chatbot agency
Hiring a chatbot agency is an expensive option, but one that will most likely guarantee that your chatbot is performing at its most optimal level.
Large enterprises that want to save on time and human resources usually seek this option. Here are some of your options depending on your requirements-
ManyChat chatbot- Known for its affordability
Pandorabots- Provide maximum flexibility
Tidio- Unlimited chatbot plan
Pricing for hiring a chatbot agency can range from 500$/mo.-3000$/mo.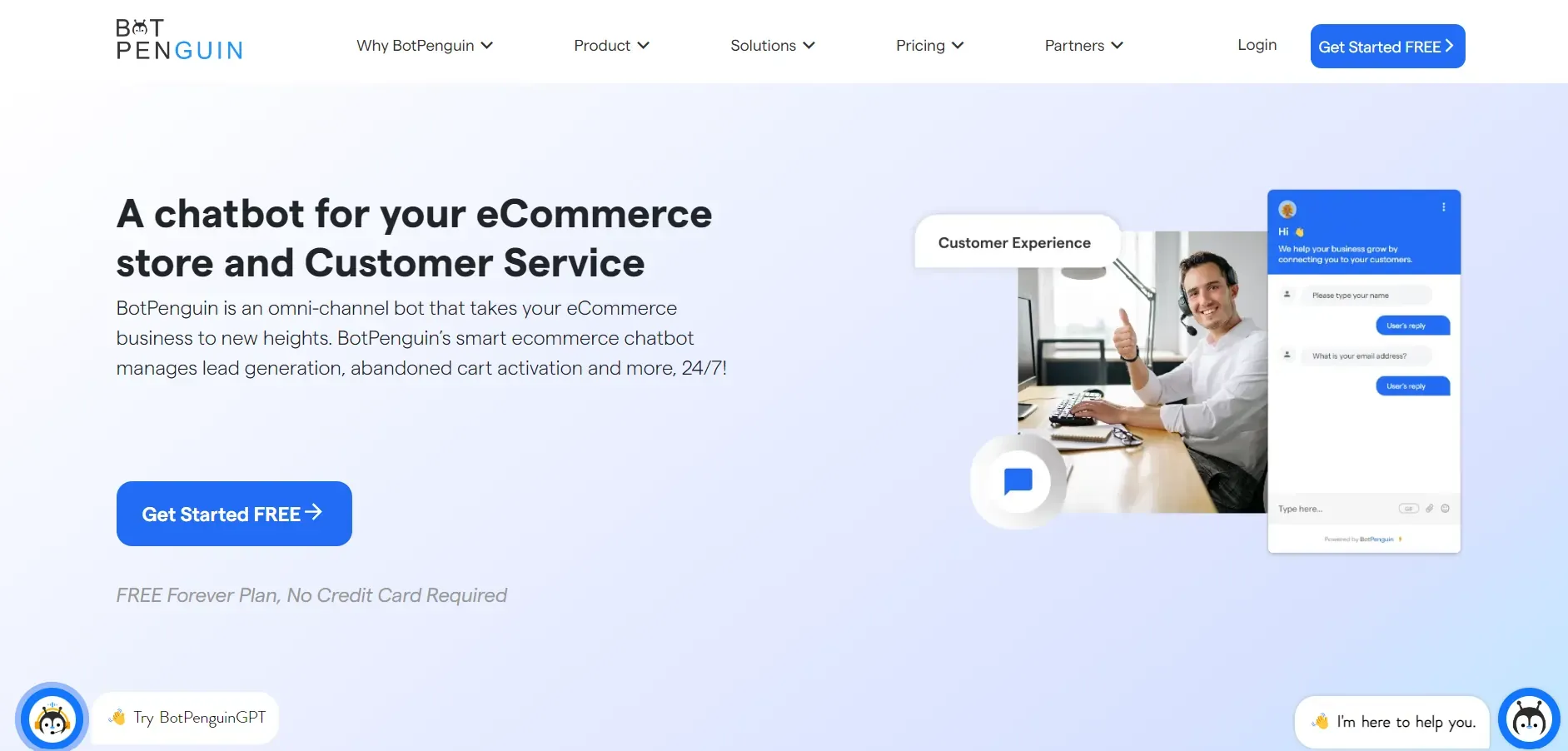 Top Marketing Strategies for E-Commerce Chatbots
The what, why, and how questions about E-Commerce chatbots have been covered, but what about "which?" So which chatbot strategies should you use for better lead generation, increase conversions, promote your content better and increase sales?
Strategy 1
Lead generation with chatbot pop-ups
The first and foremost reason for deploying a chatbot is to get customer emails so you can send them coupons, offers, and subscription plans. Ask yourself, what value proposition are you offering to the customers?
Are the offers enticing enough? Customers should feel like they're getting something out of giving their precious emails out on a website or subscribing to a plan.
Strategy 2
Advertising on social media
According to Botscrew, advertisers botched $7.4 billion on poorly-placed ads in 2016 alone. E-Commerce chatbots deploy whenever a user clicks on an advertisement through targeted advertising.
They initiate a conversation with a user, send interesting texts and gather data on the user. Integrating a social media handle with CRM Software will automatically save lead information on a platform.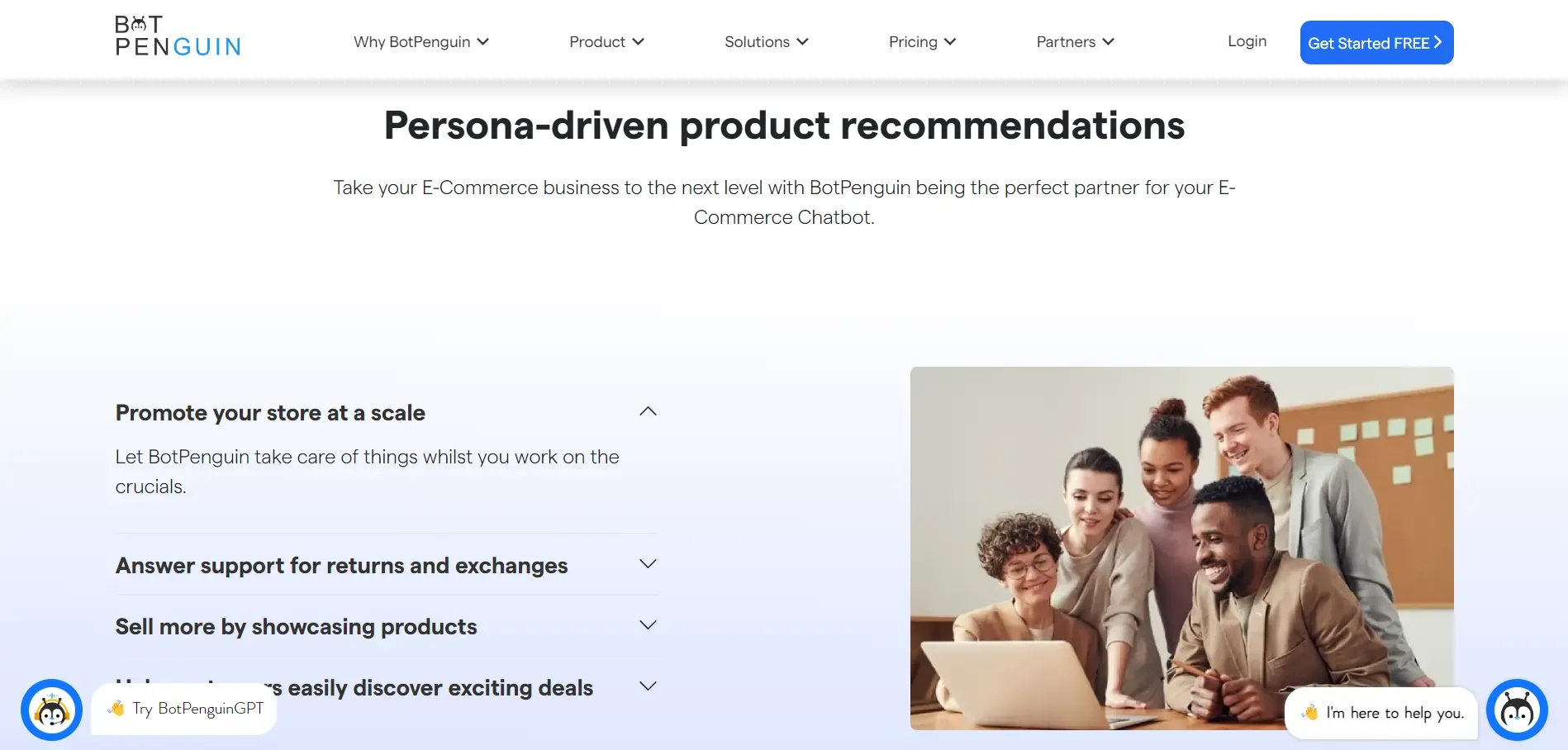 Strategy 3
Set up a customer feedback and review
No business is perfect. Customers get disappointed and have complaints; in many cases, customers prefer doing this over text rather than on-call or in-person.
A chatbot's online presence and ability to ask for feedback will almost always guarantee that customers will leave an honest review. Why is this beneficial? Because no brand is perfect, and there's always scope for improvement.
Strategy 4
Nurture and re-engage
It's not all about sales, but we know that already. Customers are what guests are to Indians. Gods. You don't have to worship them, but you do have to nurture them. Customers are capable of becoming loyal to a product or service.
They're likely to come back for more if they love the service they get. That's where you use an E-Commerce chatbot to its fullest potential.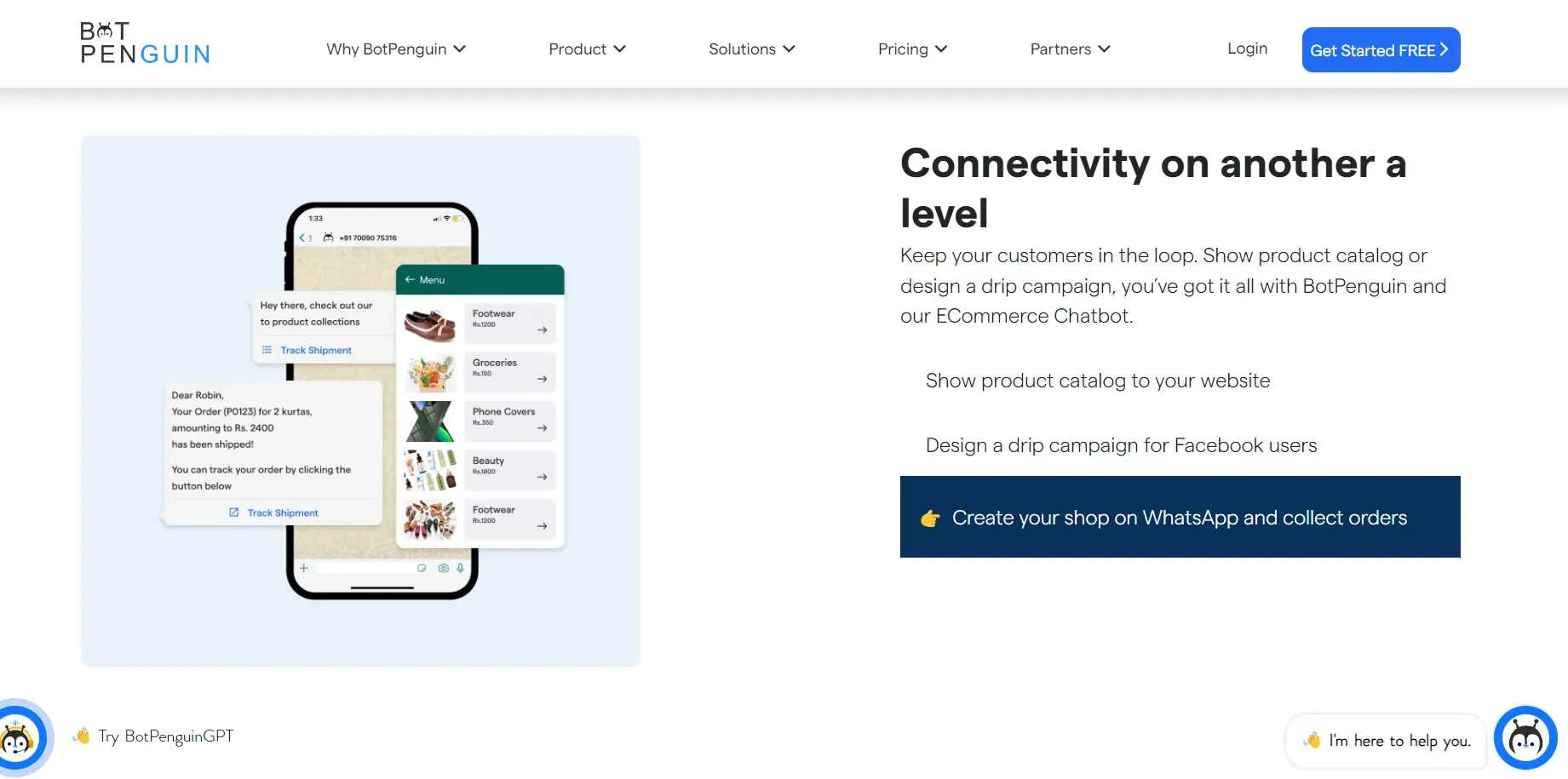 Strategy 5
Make your customers feel safe
Chatbots are still relatively new, meaning a customer is likely to be afraid of information leaks. We've seen it with Facebook, Snapchat, and WhatsApp. Customers weren't happy to know that their data was being handed over elsewhere. Data privacy is still a debated topic, but what can you do? Make sure that the customers know their data isn't going to leak.
Stress on the chatbot's security, and mean it. Chatbots can be more or less secure, and compromising on security is never an option.
Conclusion
An E-Commerce chatbot can be the heart of any marketing strategy. It can generate sales, help engage with customers in every part of the sales journey, engage with customers in a way humans can't.
The future of Customer service looks brighter than ever before with the growing acceptance of chatbot assistants worldwide, by not just millennials but people of all age groups. This trend is similar in businesses that have implemented chatbots and have never looked back.
Frequently Asked Questions
What is an eCommerce chatbot and how does it work?
An eCommerce chatbot is an AI-powered tool designed to assist customers with their online shopping experience. It utilizes natural language processing to understand user inquiries and provides relevant responses, product recommendations, and assistance with order tracking and payments.
What are the benefits of using an eCommerce chatbot?
An eCommerce chatbot offers 24/7 customer support, personalized product recommendations, quick response times, and streamlined order management. It can handle multiple customer inquiries simultaneously, reducing wait times and increasing customer satisfaction.
How can an eCommerce chatbot improve customer engagement?
By offering personalized recommendations based on user preferences and browsing history, an eCommerce chatbot can enhance customer engagement. It can also send automated notifications about sales, discounts, and new product arrivals, keeping customers informed and engaged.
Can an eCommerce chatbot handle complex customer queries?
Yes, advanced eCommerce chatbots can handle complex queries by leveraging machine learning and natural language understanding. They can understand context, provide detailed product information, and even process transactions within the chat interface.
How do I integrate an eCommerce chatbot into my online store?
Integration methods vary depending on the platform you're using, but most eCommerce chatbots offer easy-to-follow instructions or plugins for popular platforms like Shopify or WooCommerce. Typically, you'll need to install the chatbot's plugin, customize settings, and connect it to your store's backend.
What data can an eCommerce chatbot collect from customers?
An eCommerce chatbot can collect data such as customer preferences, browsing history, purchase patterns, and contact information. However, it's important to ensure compliance with privacy regulations and obtain consent from customers before collecting any personal data.
How can an eCommerce chatbot help with cart abandonment issues?
An eCommerce chatbot can assist in reducing cart abandonment by offering personalized product recommendations, reminding customers about items left in their carts, and providing incentives such as discounts or free shipping to encourage them to complete the purchase.