Imagine that you won't anymore miss a doctor's visit. Do you ever forget to take a medication dose? Are you one who struggles with concerns such as a lack of medical knowledge? No worries, a healthcare chatbot offers every detail and information on time, which is the answer that the healthcare business desires.
Do you know that an emergency happens 9 out of 10 times when you are not fully prepared? Can chatbots assist you in keeping this knowledge readily available? Healthcare chatbots take care of all patient inquiries, offer all relevant information, and schedule appointments, freeing medical staff to concentrate on life-or-death crises.
Integrating AI into the healthcare ecosystem has many advantages, including automating processes and analyzing large patient data sets to provide better treatment more quickly and inexpensively. 30% of healthcare expenses are attributed to administrative costs, according to Insider Intelligence.
What is a Healthcare Chatbot?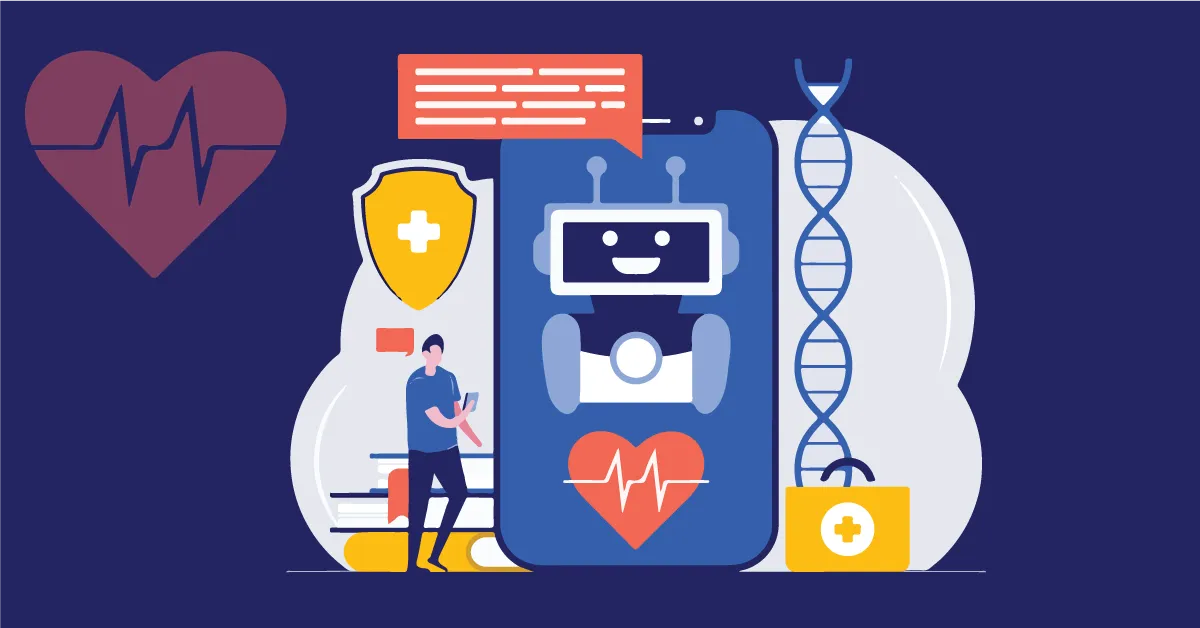 Chatbots are self-service virtual assistants powered by AI to offer clients a tailored experience. Healthcare chatbots are explicitly created to assist those who are experiencing health concerns. The dialogue is carried out via messages that are composed of pre-calculated phrases.
Chatbots for global healthcare track symptoms, set up appointments, and direct patients to hospitals using cloud-based or on-premise software. Medical practitioners may pay greater attention to patients when using healthcare chatbots and other technology, such as mobile phones, web browsers, and other apps.
This invention has significantly reduced the time many medical teams need, allowing them to concentrate on other essential responsibilities. These virtual assistants are in greater demand in the healthcare industry as they assist in automating numerous operations using cutting-edge technologies.
The reason why healthcare chatbots are essential for hospitals?
1. You can easily schedule an Appointment.
We have all experienced the dilemma of needing medical care but not being able to see a doctor or physician. But let's take a different angle and consider it from a different perspective. The WHO (World Health Organization) estimates that over 70% of medical personnel see ten times as many patients as they can handle. Because doctors are overworked due to these factors, many patients go without medical care and frequently obtain incorrect diagnoses.
But another factor cited by healthcare professionals is poor scheduling of visits that don't benefit doctors and their patients. In these scenarios, a healthcare chatbot can first make appointments for several people simultaneously in a sorted style.
2. You can get on-time and detailed replies.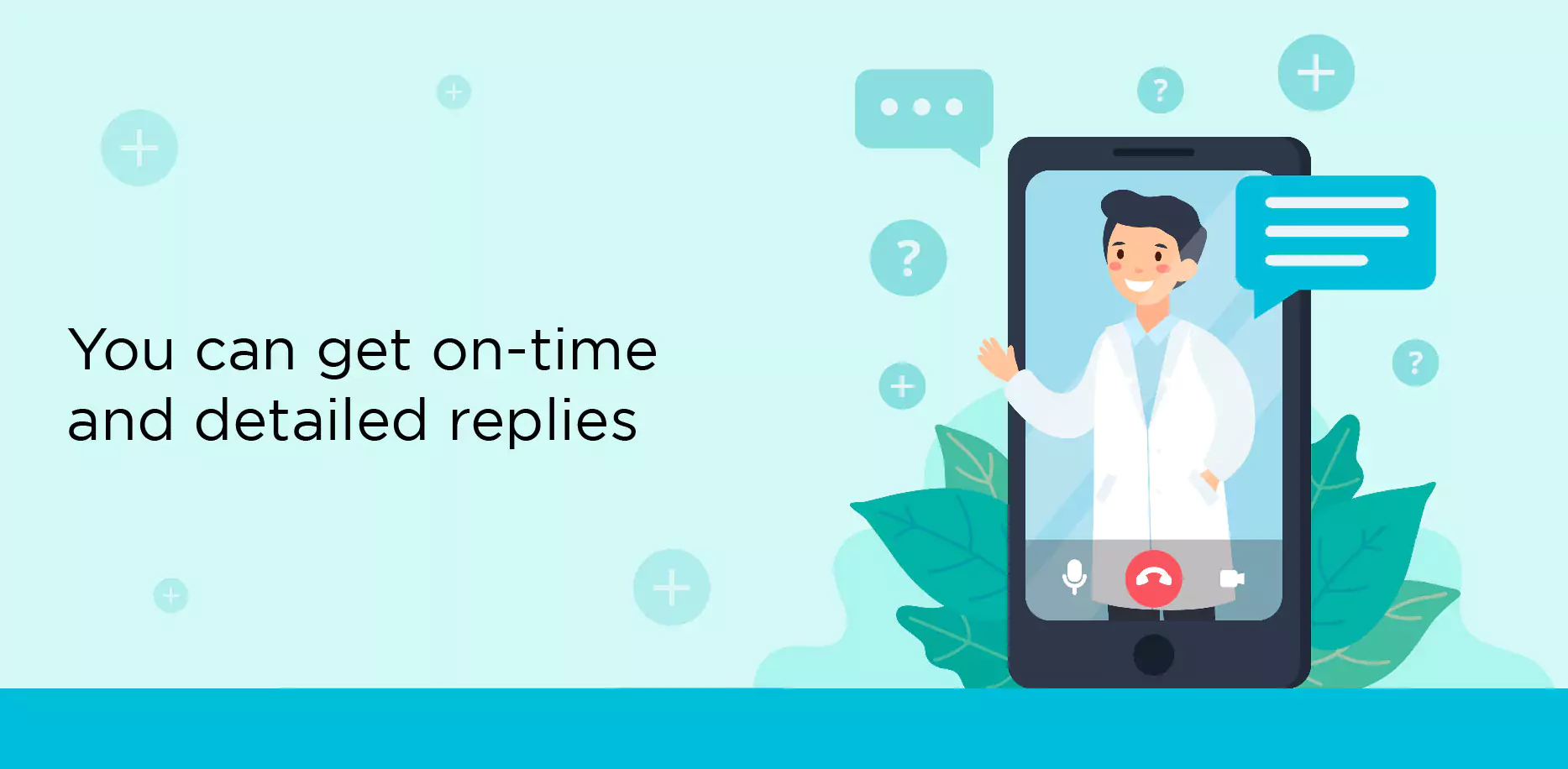 Chatbots have become the drivers of improved customer service since websites have developed into communication channels where customers may inquire about services via a live-chat form. A virtual assistant, unlike a human, has no capacity and continues to offer precise, customized responses even during periods of high demand.
Additionally, AI can quickly focus on often-requested queries like operating hours, addresses, coverage status, user account concerns, and more. It prevents patients from waiting hours to receive customer-focused information and frees up human assistants to handle more pressing issues.
3. With healthcare chatbots, wait times in lines and waitlists have been reduced.
A lot of incoming traffic can be handled by healthcare chatbots. Users don't have to wait to get in touch with someone to learn about illnesses and other precautions. Panic's ripple effect only worsens outbreaks, chatbots immediately prevents them and guarantees individuals.
4. You can use various payment methods and plans to make paying bills simple.
People who need adequate insurance or the resources to handle a medical emergency sometimes end up in debt due to medical expenses. A significant amount to pay makes life challenging when emotions run high amid a medical emergency.
Have you got the cash? Healthcare chatbots excel in this area. No issue! healthcare chatbots may provide you with alternatives so that you can choose the best payment plan based on your income. They may also suggest appropriate insurance plans that will shield you in the future.
5. Users may quickly get refills for their prescriptions.
The COVID-19 pandemic harmed the whole logistical chain. Today, self-pickups and deliveries without touch are commonplace.
Healthcare chatbots make ordering a refill for their medication simple when someone runs out of their prescription or accidentally spills it. These chatbots can also act as a reminder, warning patients a few days before their medicines expire. As a result, accidents will decrease because individuals will follow their specified safety precautions and care recommendations.
AI's potential in healthcare and medicine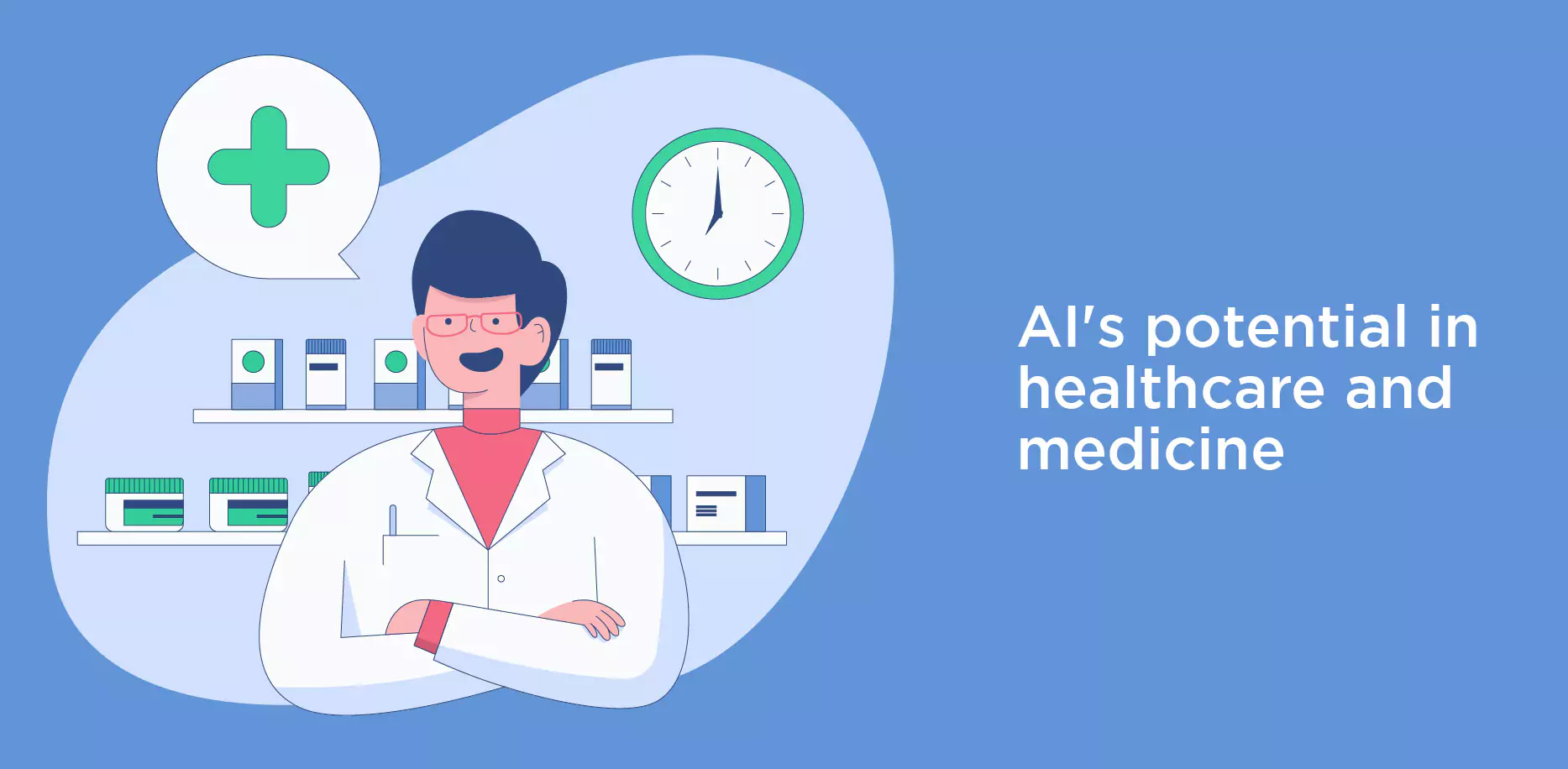 Integrating AI into the healthcare ecosystem has several benefits, including streamlining procedures and analyzing vast patient data sets to deliver better care more rapidly and inexpensively.
Insider Intelligence estimates that administrative expenses account for 30% of healthcare expenditures. Some of these processes, such as pre-approving insurance, checking up on outstanding bills, and keeping records, may be automated by AI to lessen the strain on healthcare personnel and eventually save them money.
Big data sets may be analyzed by AI, which can then be used to compile patient insights and do predictive analysis. Finding patient insights quickly enables the healthcare ecosystem to identify critical patient care areas that need to be improved.
There are many healthcare chatbots currently available on the market.
Here are a few examples:
Your.MD: Your.MD is an AI-powered healthcare chatbot that can help users check symptoms, get a diagnosis, and find the appropriate treatment. The chatbot is designed to be easy to use and can be accessed via a mobile app or website.
HealthTap: HealthTap is a virtual healthcare platform that provides users with access to a network of doctors and medical experts. Users can ask medical questions, get personalized health recommendations, and access educational content.
Ada: Ada is an AI-powered chatbot that can help users assess symptoms and get an initial diagnosis. The chatbot is designed to be user-friendly and can be accessed via a mobile app.
Buoy Health: Buoy Health is an AI-powered chatbot that can help users check their symptoms and get personalized health recommendations. The chatbot uses natural language processing to understand user inputs and provide relevant information.
Florence: Florence is a medication management chatbot that can help users remember to take their medications and refill prescriptions. The chatbot can send reminders via SMS or Facebook Messenger and can also provide users with information about their medications.
These are just a few examples of the many healthcare chatbots currently available. Each chatbot has its unique features and functionalities, so it's essential to choose one that meets your specific needs.
Future of Chatbots in Healthcare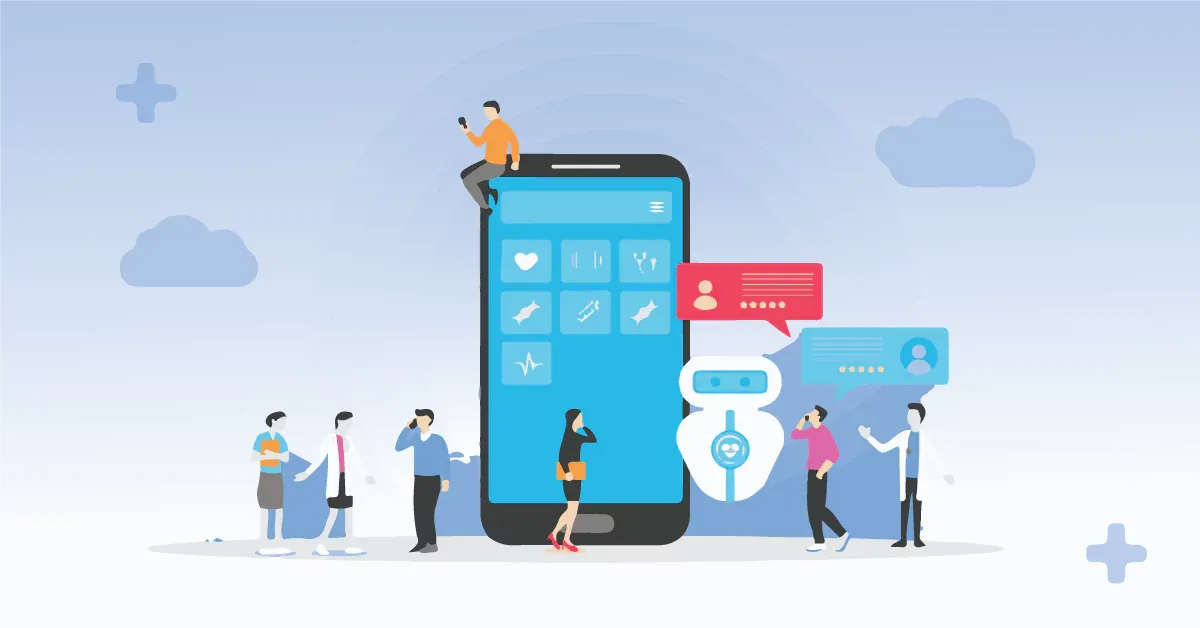 Medical chatbots can still advance the healthcare sector, despite the early chatbot excitement fizzling out. Diagnostics, patient interaction outside medical institutions, and mental health are the key areas where they can be beneficial. According to CB Insights researchers' analysis of the healthcare chatbot sector, chatbots have a promising future.
FAQs
1. How can artificial intelligence and robotics help hospitals?
Robots using AI-enabled medicine identification software reduce the time it takes to identify, match, and dispense medicine to hospital patients.
2. What is the primary function of artificial intelligence in medicine?
Applications for natural language processing (NLP) that can comprehend and categorize clinical documentation are often used in the healthcare industry. NLP systems can examine unstructured clinical notes on patients, providing amazing insight into quality, enhancing procedures, and increasing patient outcomes.
Conclusion
A few years ago, AI consultants could answer simple questions about the services offered or the office's hours. Today, however, they are far more developed and can interact with patients.
Consequently, healthcare businesses have access to a trustworthy virtual customer service agent who can assist with various issues, from reservations to first symptom identification and departmental redirection. It enhances patient care and hence raises patient retention and satisfaction rates.
BotPenguin is an AI-powered chatbot platform that can provide assistance and help in the healthcare industry. With the ability to be programmed with specific medical knowledge and procedures, BotPenguin can be an invaluable tool for patients, caregivers, and healthcare professionals.
For patients, BotPenguin can provide personalized healthcare assistance and support.