Introduction
Following COVID-19, healthcare systems have come to light as one of the major weaknesses for most nations. Due to this, healthcare systems are now the focus of attention and must be urgently modernized globally.
Not only must healthcare organizations adapt to stay current, but they must also do so swiftly enough to prevent imminent significant healthcare catastrophes. The first step in achieving this objective is the widespread adoption of modern technologies in healthcare systems across the country.
Various emerging technologies, such as medical robotics, machine vision, nanotechnology, A.I., etc., can be used by the healthcare industry. Among them, AI-based solutions stand out as the most promising and implementable option.
In a nutshell, AI-based solutions are computer programs that can comprehend complex problems and adapt accordingly to provide rapid solutions that would be impractical if people tackled the same issues. This program helps healthcare professionals save significant time to provide patients with better treatment by lowering lead times in the formulation of innovative medications and pharmaceuticals that can treat life-threatening illnesses.
One such AI-based technology widely used in the healthcare industry, accessible, and simple to use is a chatbot.
What are healthcare chatbots?
Healthcare chatbots offer seamless services by utilizing cutting-edge medical technologies. Not every person displaying symptoms of infection may be contacted and tested. Thus, using A.I. bots could speed up and streamline the screening process, saving time and money.
The time saved can be used to spend more time with patients. Healthcare chatbots are a pre-made answer to several problems the sector is now facing, particularly in the wake of the epidemic. Chatbots can be used by hospitals, clinics, and individual medical staff members like physicians and nurses. They may help with meeting and appointment scheduling, setting up virtual assistants, reminders for taking medications, and much more. They can be configured in every way. In the competition to satisfy their patients, they will put healthcare professionals and organizations far ahead. The deployment of AI-based chatbots in healthcare would fundamentally transform the industry.
Role of A.I. in healthcare chatbots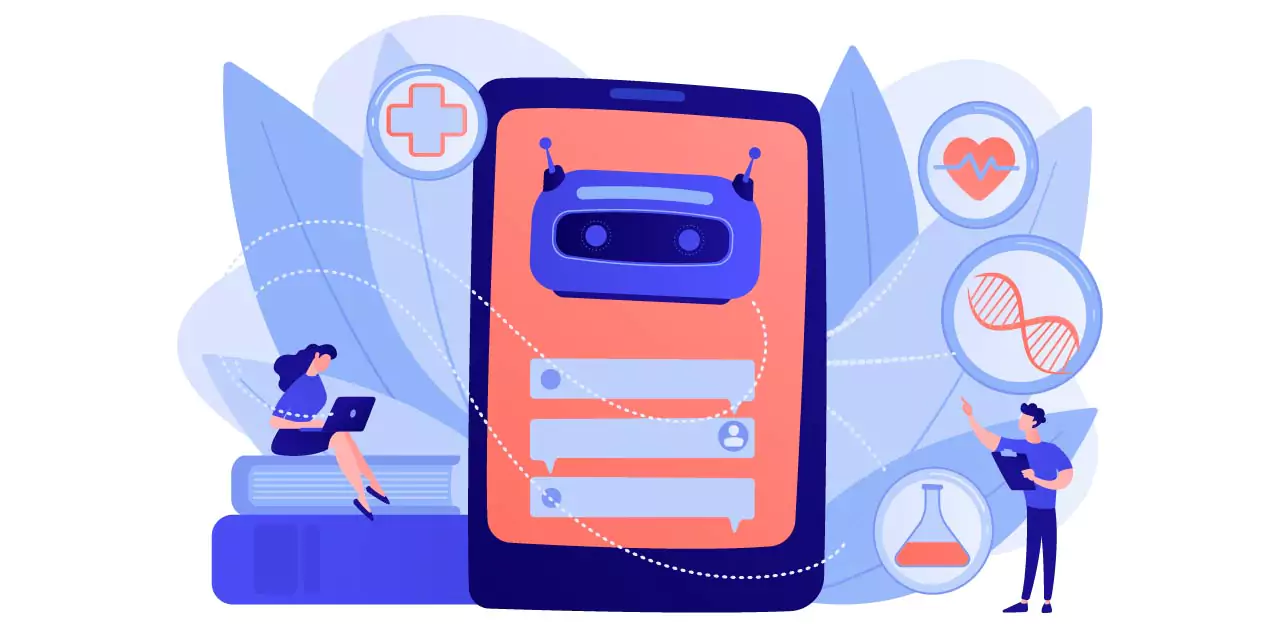 Patients enjoy conversing with actual doctors, and chatbots sound more human, thanks to artificial intelligence. Some chatbots with sophisticated self-learning algorithms can carry on lengthy, almost human-like discussions.
Do AI-powered medical chatbots lead to substantial paradigm shifts in healthcare? Yes. More than 96 percent of patients who used Northwell Health's post-discharge care chatbots felt it to be advantageous, showing enhanced client engagement, according to the A.I. business recently. Northwell Health is developing chatbots that will help patients navigate cancer care.
A patient care, as we currently know it, is starting to change due to machine learning applications. Although they are still in their infancy, chatbots will not only enhance healthcare delivery but also result in considerable cost savings for the industry and better patient care results. Some of the most important use cases of AI in healthcare include medical imaging and health automation implementation using AI. Bioinformatics and healthcare rehabilitation is another emerging platform in the AI healthcare ecosystem.
Benefits of healthcare chatbots
Patients today desire more information about their medical ailments and treatments, such as generic and prescription medicine information. Healthcare chatbots have become practical tools for a practitioner to deliver more information to patients' satisfaction.

One-on-one consultations with patients must wait since there is a substantial shortage of skilled medical personnel in the healthcare sector. After reviewing patient data, chatbots in the healthcare industry can offer initial support during one-on-one talks.

Since AI-powered chatbots can respond to patient inquiries at all hours and provide prompt medical advice, health chatbots strengthen the brand identification of the healthcare facilities that use them.

A healthcare company can use machine learning to improve the A.I. chatbot's training as additional data is collected (ML). As a result, the chatbot may give the patients information that is more pertinent to their needs.

Smartphone use has increased recently. Healthcare providers may contact their patients where they spend the most time—on their smartphones—by using medical chatbots! In "Medical chatbot — the four main issues medical institutes are facing, overcome with chatbots," you can read more about this.

It can gather patient feedback regarding healthcare organizations' websites through medical chatbots, which benefits the websites' improvement.

In addition to monitoring their patients' health, health chatbots can remind patients to take their medications.

Healthcare chatbots can assist with making appointments with healthcare specialists and help you locate the pharmacy or doctor's office closest to you.
5 Amazing Healthcare Chatbots Providers 2022
BotPenguin
You can rapidly and simply create useful chatbots using BotPenguin, an AI-powered chatbot platform. On any platform and website, it aids in client communication and engagement.
BotPenguin works brilliantly for any healthcare service in the market by letting users create chatbots for free and putting the code into their SDK.
With a variety of templates available, BotPenguin is the perfect tool for healthcare professionals to develop, users to schedule appointments, and many more.
Sensely Inc.
Sensely, a U.S. company based in California and founded in 2013, is engaged in developing clinical assistance platforms that aid doctors in managing patients depending on the intensity of their symptoms and in identifying their underlying medical issues. The company's solutions keep patients updated on their mobile, web, or television platform by discussing their symptoms, previous medical treatment history, and recovery status. In the video, patients can communicate with hospitals run by other healthcare organizations and integrated health institutions via medical gadgets, speech recognition, and augmented reality.
The business collaborates with numerous academic institutions and groups that operate in clinical settings. NHS, Mayo Clinic, and Texas Medical Center are the main partners.
A virtual medical assistant, Molly may use speech, text, graphics, and video to evaluate the patient's symptoms. It can communicate via text or speech, as desired by the user. Sensely interprets the user's symptoms and suggests a diagnosis based on the information obtained and provided by its clever algorithm.
To determine the urgency of a case, Molly employs the triage system's familiar color-coded approach. Sensely's symptom triage refers to determining whether a patient should seek medical attention on their own or whether self-care is necessary. Additionally, it provides a wealth of self-care tools and local service discovery tools.
Babylon Health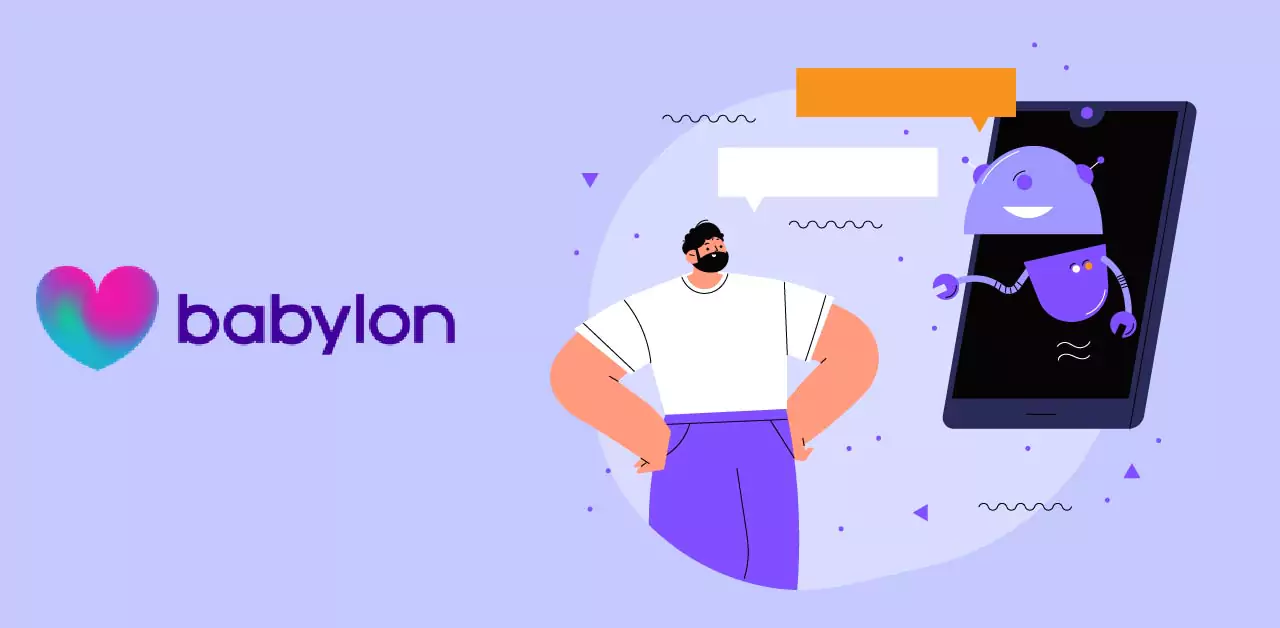 Babylon Health, a British online medical consultation, and subscription service was established in 2013 and is currently valued at more than $2 billion. When a patient requires it, the company offers a live video consultation with a real doctor and A.I. consultation based on a patient's medical history and general medical expertise.
In the first instance, users submit their illness's symptoms to the app, which uses speech recognition to compare them to a database of ailments before recommending a course of action. In the second situation, which already goes beyond the typical chatbot service, doctors attentively listen to and examine the patient to assess the situation before writing prescriptions or, in some cases, referring the patient to a specialist.
In 2017, the National Health Service (NHS) of the United Kingdom (U.K.) began testing the usage of the chatbot to provide medical advice. NHS and Babylon established an app-based artificial intelligence triage concept during COVID-19. Although it is uncertain how the two will proceed with their collaboration, Babylon has ambitious intentions for the United States.
Florence
The chatbot operates on Facebook Messenger, Skype, or Kik and is essentially a "personal nurse." She can also remind patients to take their medication, which could be helpful for elderly individuals. Simply enter the name of the medication, how many times per day, and at what hour in the chat window. Then, each time you have to take the tablet, Florence notifies you in conversation.
Additionally, Florence may monitor the user's health, such as body weight, mood, or menstruation, assisting them in achieving their objectives. In case you need it, the chatbot can also be programmed to locate the closest pharmacy or medical facility.
Buoy Health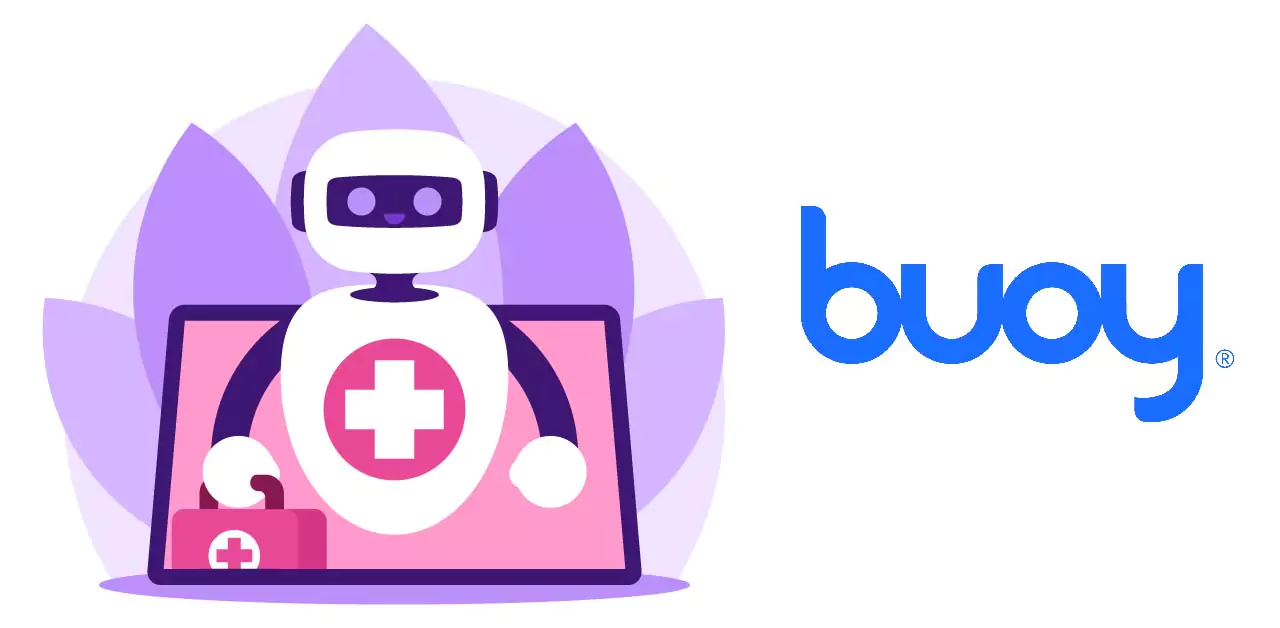 The company's algorithm was reportedly trained on clinical data from 18,000 medical articles by a team of doctors and computer scientists through the Harvard Innovation Laboratory to mimic the literature cited by clinicians. 5 million patients and nearly 1,700 ailments are only a few examples of data.
To determine what might be wrong with your health, you can look up your symptoms online or search the extensive database of Buoy Health. The chatbot carefully probes you about the specifics of your medical condition. It presents you with a range of options and doable next steps.
Future of healthcare chatbots
Even though the market is now overrun with different healthcare chatbots, we still observe resistance to trying out more complex use cases. It is partially because conversational A.I. is still in its early stages and has a ways to go. Healthcare chatbot solutions will become more advanced as technology for natural language comprehension and artificial intelligence development.
There is little doubt that these chatbots' relevancy and accuracy will also rise. But we will need much more for adopting healthcare chatbots to be effective. A careful balancing act between human empathy and artificial intelligence will be necessary to create chatbot solutions that can handle healthcare issues today.
We can anticipate the appearance of healthcare chatbots that can:
Serve as constant companions, continuously check on health, and automatically summon help in an emergency.

Assist in managing persistent illnesses, mental health problems, and behavioral and psychological disorders.

In situations when early identification can be crucial, proactively identify symptoms, cross-reference them with the medical history, recommend the next course of action, and raise the success rate of therapy.

By serving as a virtual assistant and offering prompt medical advice, you may make self-care simpler.