If you want returns for a Thousand years, invest in education.
Education is an essential pillar upon which great societies have been built and prospered. Without learning and education, humans are as good as their distant animal ancestors.
These are unprecedented times that we are facing, and in the last year especially, the educational sector has taken a considerable setback. To make up for the lost time and learning, the industry needs to bounce back and do so quickly.
This can only be possible with the help of modern technology. But is there a technological solution that is resilient and sustainable for an extended period?
Further, is the solution ready-made that can be adopted to alleviate most of the issues that the sector is facing immediately? Will such a solution be able to help the next time a similar crisis arises?
In short, the answer is YES!!
This is where chatbots for education come in and are a promising one-stop solution for the education sector.
Introduction to Chatbots
Chatbots are software that can simulate conversations similar to humans. This software can automatically initiate conversations and engage users to interact with them. They can provide relevant information, capture leads, send automated emails and even understand user behavior.
There are different types of chatbots available in the market given below:
Rule-based chatbots
These chatbots are pre-programmed and follow a rigid pattern of conversation. These can not deviate from the rules and are also not able to understand user behavior. They can not answer dynamic queries that the user might come up with spontaneously.
AI Chatbots
These chatbots have a brain of their own because they are programmed in such a way that they can understand user behavior on the go. They can comprehend spelling errors, identify chat patterns and even differentiate between a new and a returning customer. AI-based chatbots have the edge over rule-based chatbots.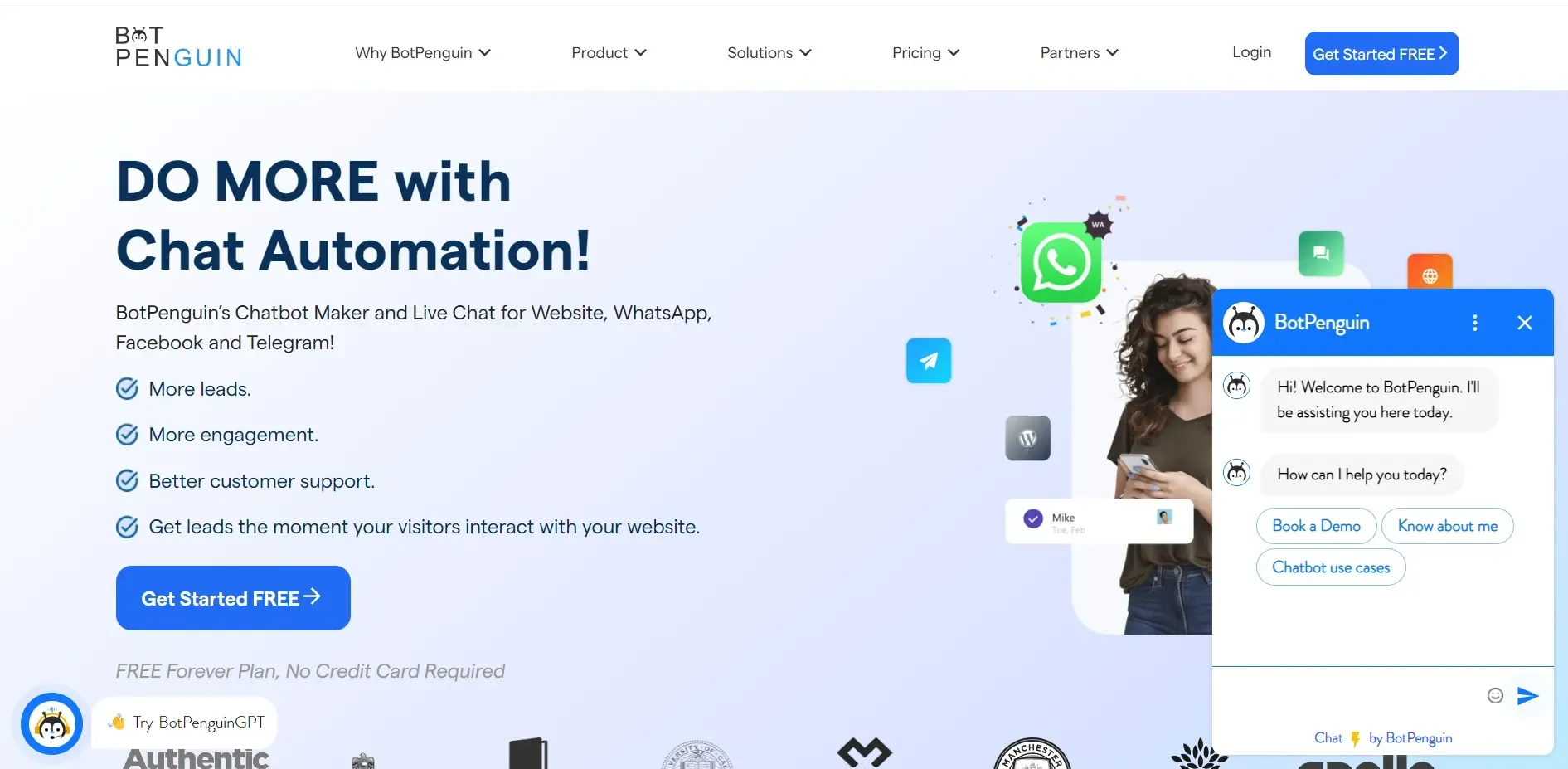 Applications of Education chatbots
There are numerous problems that the education sector is facing right now. Some of these issues are older, while most have cropped up after the pandemic. The industry's foremost issue right now is that the connection between students and teachers has almost disappeared due to covid restrictions.
In such cases, education chatbots can come in handy and serve as a bridge of information between the students and the teachers. Similarly, below are other such issues that may be resolved quickly with the help of education chatbots.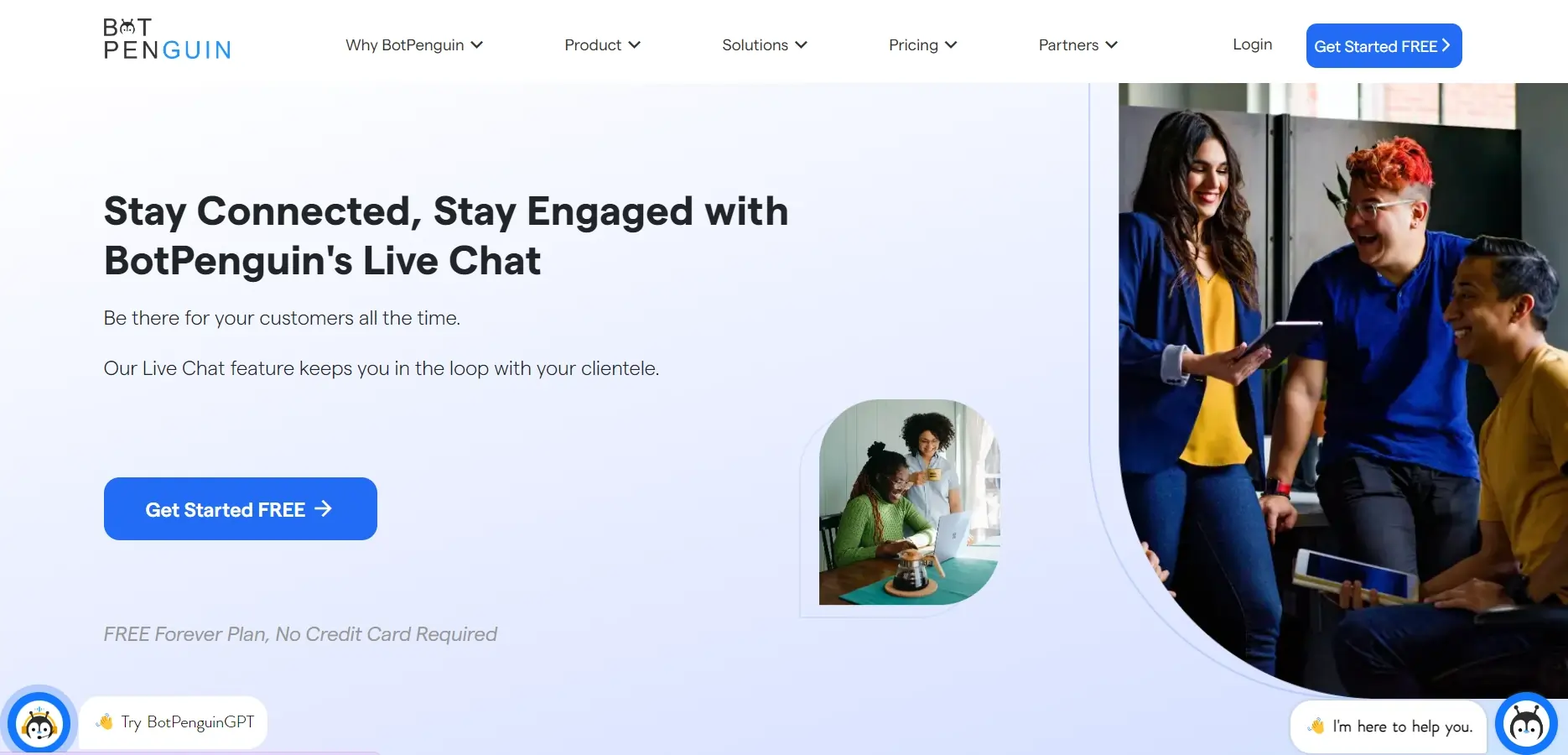 Student engagement
Engaging students has become one of the most challenging tasks since teaching moved online. For the younger students, education chatbots can be programmed to engage them with interactive games and teach in the process.
A helping hand to students
Education chatbots can assist students with their homework and nudge them to revise and retain important concepts.
They can also be used to deliver content in messages to help students with specific courses or parts of lessons. Chatbots for students can also be used to help them with their projects.
Teaching assistants
One of the most significant issues faced by the sector is a teacher shortage. There is always a shortage of good teachers. Education chatbots can come in handy to resolve this issue. Courses can be broken into simpler parts and taught by chatbots in an interactive way to the students.
Videos, animations, etc., can be added to the chatbot to help students understand better. At the same time, chatbots can help evaluate assignments, essays, and papers. The best part is that an AI-based education chatbot can even identify the students' learning patterns and common pain points so that the overall experience is enhanced.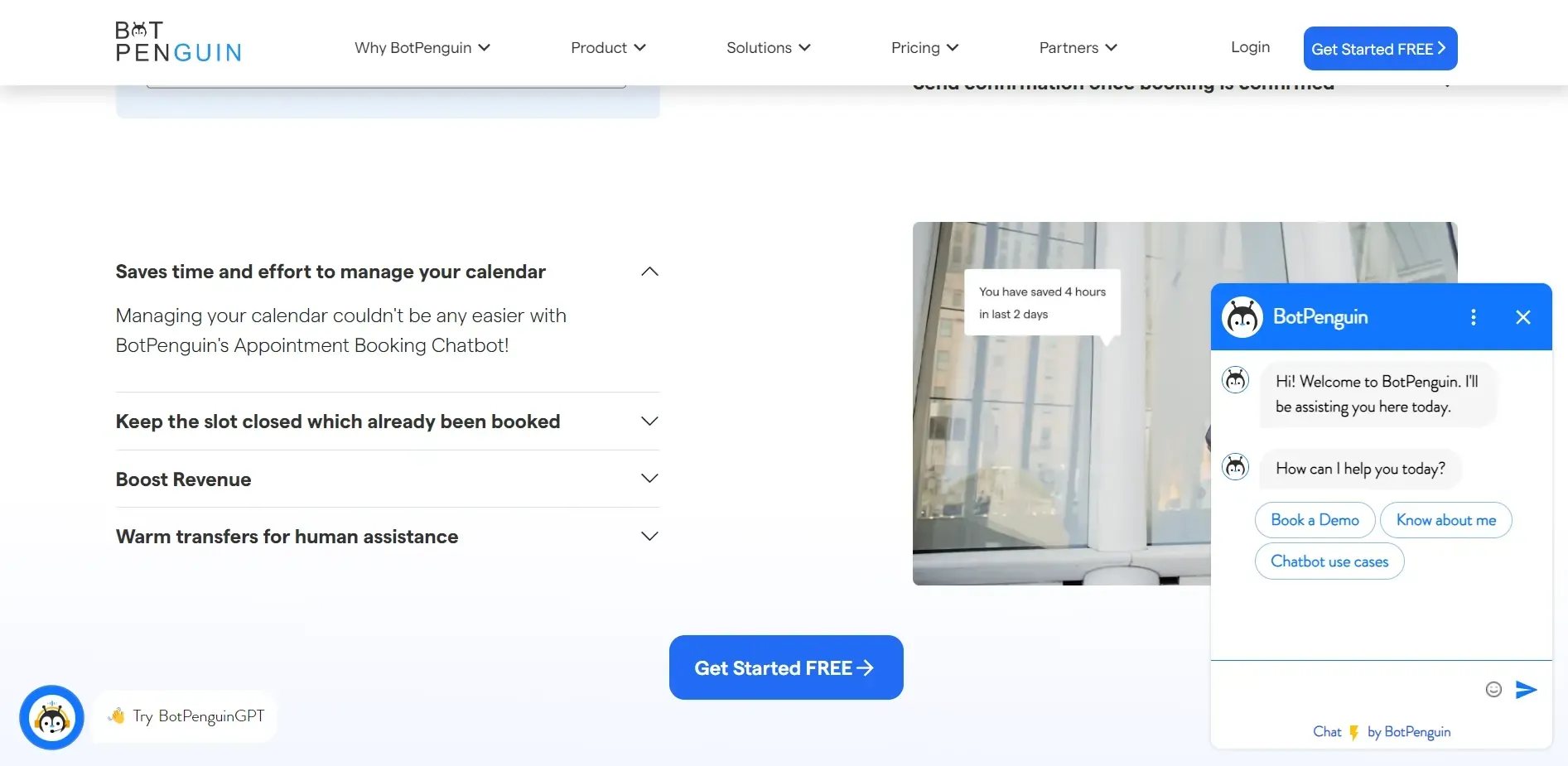 Doubt resolution
Education chatbots can be used for doubt resolution. Frequently asked doubts can be fed to and resolved by the education chatbot and save valuable time for the teachers.
Better student learning
With the help of education chatbots, various scientific learning techniques such as visual learning and spaced learning can be implemented. Spaced-out learning is a technique in which the student is made to revise concepts at regular intervals. Education chatbots can send periodic reminders, automated messages containing visual learning content to help students retain concepts better.
Round the clock availability
Education chatbots are available to the students 24/7, which is a literal boon for the industry. The current generation of students does not go by a timetable. This necessitates being available to them at any time of the day.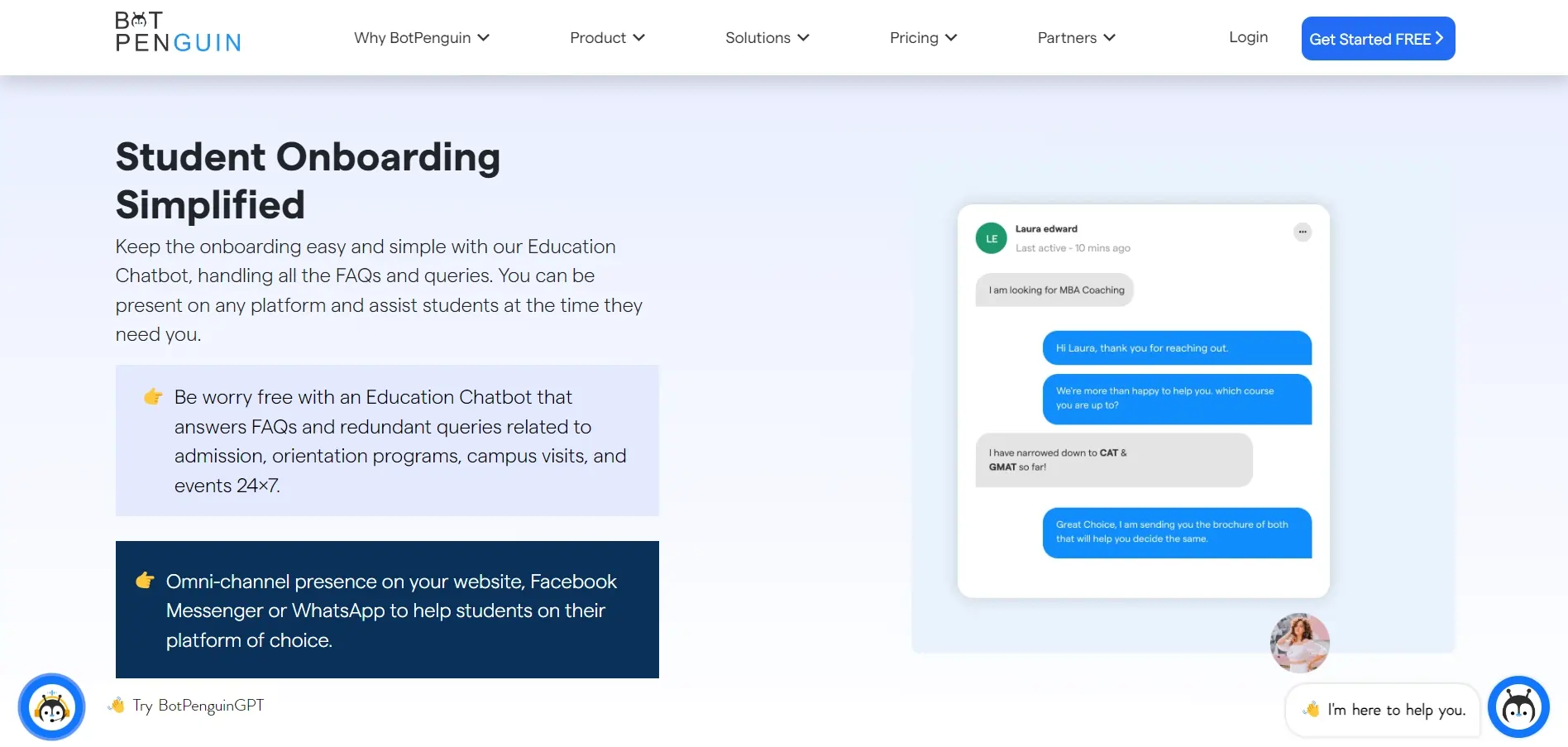 A close friend to students
Institutes and universities can use an education chatbot to interact with students on complex mental health, sexual health, bullying, and other issues students usually face. Students can converse with chatbots regarding these issues and find solutions that the institution can recommend.
The chatbot can relay messages to the authorities if escalation is needed or if a severe case is encountered. Chatbots can also provide other relevant information to students such as campus tours, helpdesk information, class schedules, the academic calendar, etc.
Admission counselor
Education chatbots can also be used as admission counselors to interact with prospective students, complete onboarding formalities, and help them with the information they need, such as courses offered, fees, campus tours, etc.
They can also capture vital details necessary for lead tracking and closing.
Serve as a channel for Parent queries
Chatbots can help provide relevant information to concerned parents regarding their children. They can also send reminders about academic performance, appreciation, and upcoming events that concern their children, thus acting as a great information channel for parents.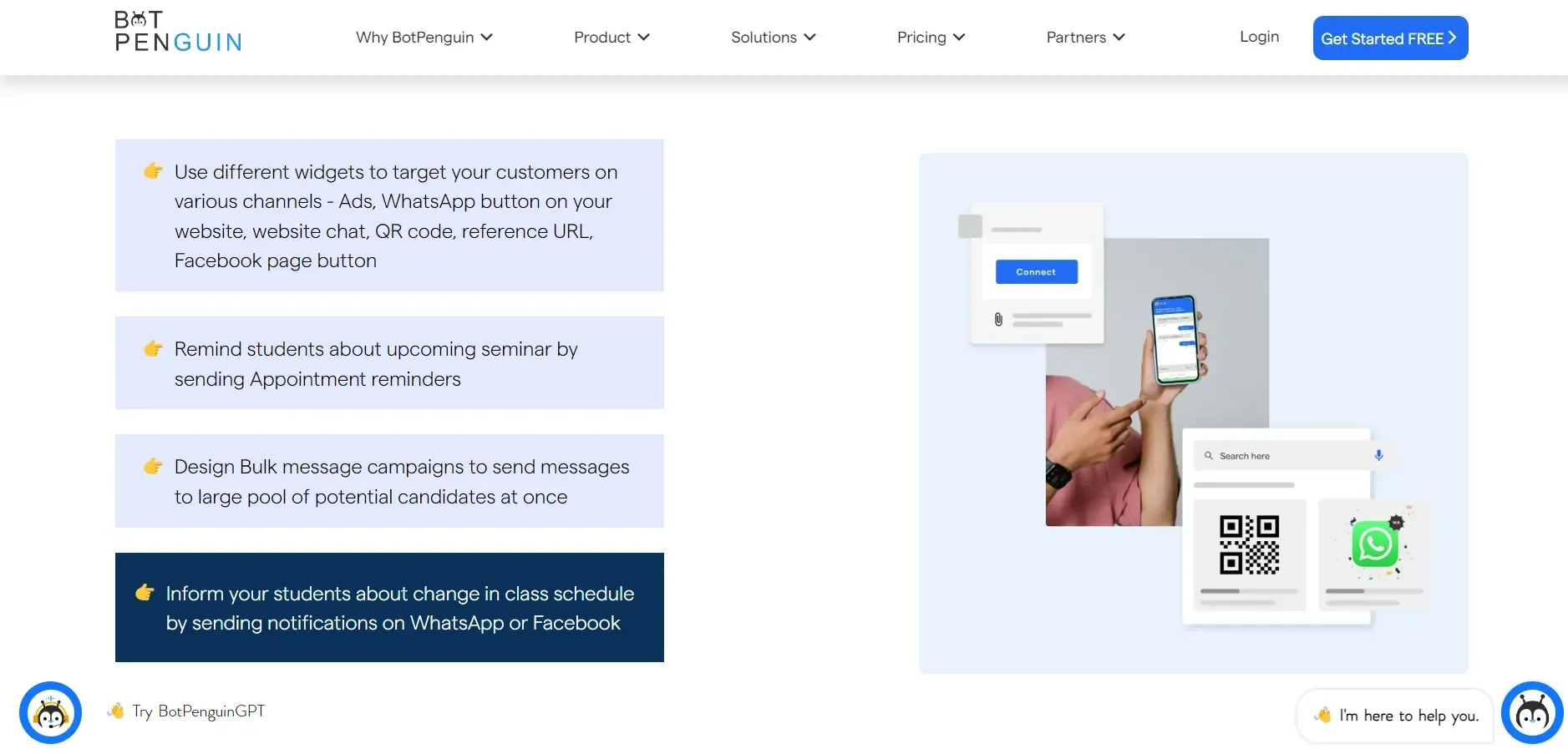 Benefits of Education chatbot
Like the applications, there are manifold benefits of education chatbots that can be reaped once employed. Some significant benefits are listed below.
Time-saving
The most obvious benefit of employing chatbots in education is time-saving. Education chatbots save the time of students by being available with handy information round the clock.
Teachers are virtual assistants and can save a tremendous amount of time helping out with lecture delivery, lesson delivery in the form of messages and emails, help grade assignments, etc.
The time thus saved can be utilized by teachers for research, study material preparation and revision, and other vital activities.
Cost-saving
Education chatbots employed on websites, Facebook pages, and other channels help save a lot of money for the organization. They can handle frequently asked questions and engage prospective students, among other tasks, leading to cost savings.
Tackling Complex issues
Using education chatbots for students lets universities, colleges, and schools sort out complex issues that may otherwise be very difficult to tackle. Topics such as bullying, harassment, ragging, etc., which otherwise students might not report due to fear or inhibitions, may see a steep decline if chatbots are employed.
Knowing that they are chatting with a chatbot that will not have any bias might help students to open up more.
Mental health tracking
A chatbot for students can be used by institutions to keep in touch with the students through automated messages. Mental health can be tracked on a case-to-case basis. Not only this, but students can also interact with the chatbot to register mental health issues which can be catered to by the bot or can be transferred to an appointed counselor.
Marketing channel to boost business
The institution management can use education chatbots as a marketing channel to send automated marketing messages as well as emails. Education chatbots lead to an interactive customer experience. They can also be used on the website/Facebook/other messengers for lead conversion, which helps to increase business.
Apart from the above-listed benefits, there can be multiple other benefits as well. It primarily depends upon the use cases that the institution wants to target, or they can opt to customize the chatbot for students, for teachers, or their marketing according to their needs.
Features to look for while choosing an Education chatbot
Although chatbots have multiple applications and benefits in the education sector, as discussed above, one should be careful while choosing one for their organization. Here are few things that one should keep in mind while selecting the chatbot.
Primary use
While choosing an education chatbot, the end-user who will be interacting with the bot should be kept in mind. Suppose the chatbot will be used for student interaction or for interacting with the teacher, or it will be used as a marketing tool. In that case, the usage type should be prominent.
Some chatbots are primarily made for marketing automation, user interaction, lead conversion, etc. So the bot should be chosen wisely.
Customization
The second thing that should be considered while buying a chatbot for education is the degree of customization that the chatbot platform offers. Multiple platforms are available in the market, and all provide variable customization; hence this becomes an important differentiator. Choose a chatbot that is fully customizable according to your needs.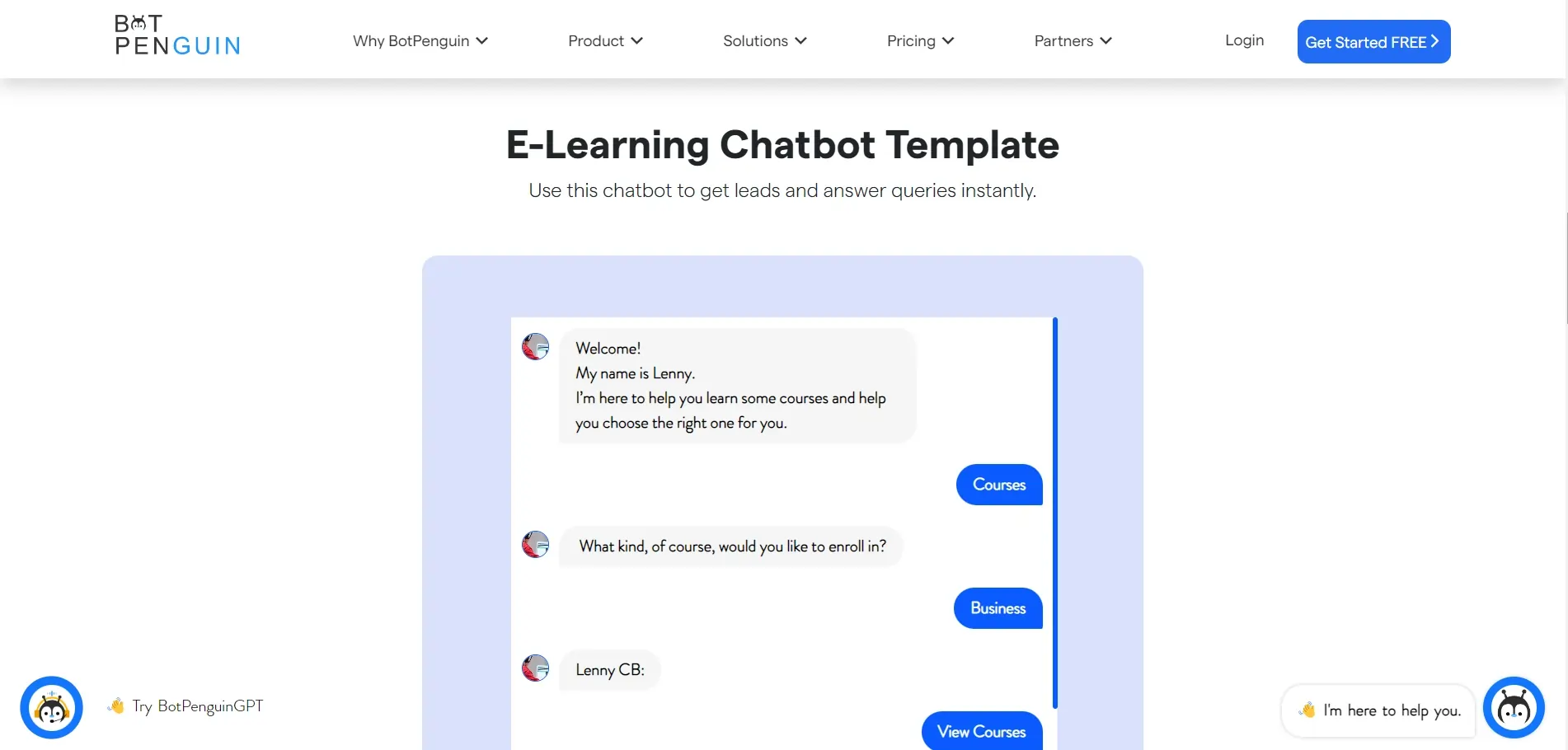 Type of chatbot
As mentioned above, there are two types of chatbots available. One should choose an AI-based chatbot as these have an inherent advantage over Rule-based chatbots. AI-based chatbots get trained overtime to deliver a more personalized experience to the users. Hence, these provide an added benefit of self- customization.
Features
The number of features that chatbots have is a prominent differentiator. Different ones have a variable number of features, and this can be a deal-breaker when choosing a chatbot for education. For example, whether a chatbot has the option of live chat/human handover or does the bot offer analytics and reports. Hence while choosing a chatbot, one should keep in mind the type and number of features that the provider gives.
Price
This is a no-brainer. One should always keep in mind the price that a product is available for and its value for the organization. Chatbots are no different in this respect; choose the one that fits your budget and delivers the functionality you need.
Support
One of the most important factors to consider while purchasing any software is the kind of after-sales support that the company provides. Choose a provider that gives full-time after-sales support.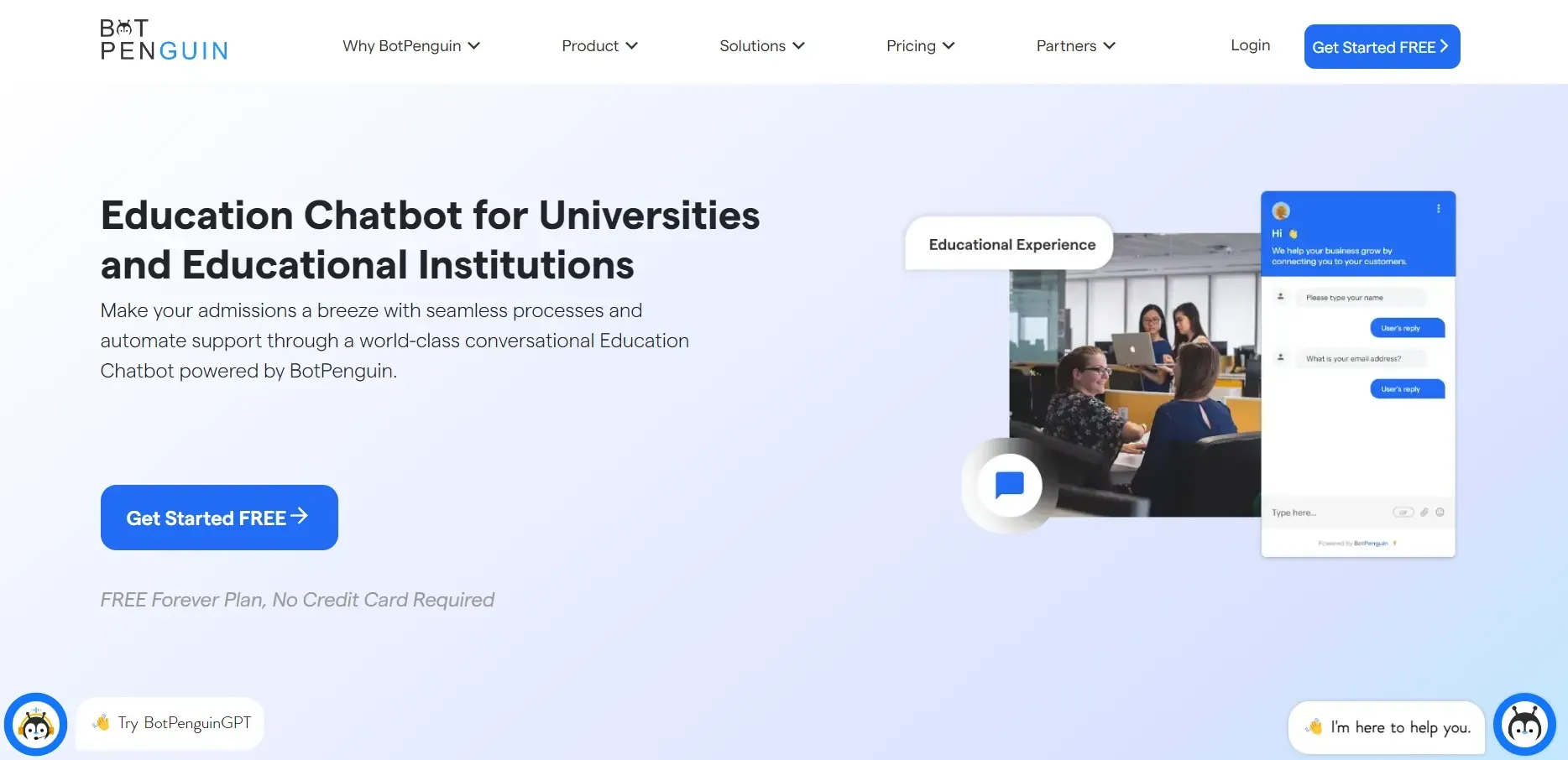 Limitations of Chatbots in Education
There are two sides to everything. Similarly, there are some limitations to the education chatbots also. One of the limitations that can hamper the growth of chatbots is the data security issue. The chatbot captures a lot of data from various stakeholders. Hence it becomes imperative to ensure the safety of this data.
Security of such a massive amount of data would be an issue with any software that captures the data. Compliance with various data regulation norms has to be ensured if such software is to become a norm.
All this being said, anything should be chosen if the benefits outweigh the limitations. Chatbots are one such case where the benefits are enormous compared to the accompanying limitations, which augurs well for chatbots as a helping tool.
Future of Chatbots in the education sector
With tremendous potential and innumerable benefits, chatbots are going to find increasing application in the education sector.
It can be safely said that education chatbots will usher in an era of rapid growth, better student-teacher experience, and innovation in the education sector.
Chatbots currently provide instant knowledge in a variety of ways. Not only will this increase student engagement and personalization, but it will also improve customer service while streamlining procedures in the future.
Right now, the time of ChatGPT and BotPenguin can make it easy for you. Ride the GPT wave, heyo!
BotPenguin lets you create AI-based chatbots that require zero coding and are easy to install. Try BotPenguin's Chatbot now.
It only needs to be seen to what extent the industry can transform itself with this invaluable tool to support it.