Introduction
With Facebook housing a staggering 2.8 billion monthly active users, it's no surprise that businesses are turning to Facebook Chatbots to meet their customer service needs.
Did you know that more than 300,000 chatbots were active on Facebook in 2022, highlighting the increasing demand for automated interaction? Studies suggest that by 2023, chatbots will be driving over $112 billion in retail sales. These numbers indicate a shift in how businesses communicate with their customers.

This blog will dive into the exciting world of Facebook Chatbots and their role in transforming customer engagement. From how they're changing the game to how your business can leverage them for optimal results, we've got a lot to discuss. Let's delve in
What are Facebook Chatbots?
Facebook chatbots are AI-powered virtual assistants that can chat with users on the Facebook chatbot platforms.
They enable businesses to interact with their customers, answer their queries, provide recommendations, and even assist in making purchases, all within the familiar Facebook Messenger environment.
There's a solid reason why chatbot platforms are becoming more and more prevalent online! They provide a variety of advantages for organizations, such as better customer service, enhanced productivity, and lower expenses.
With advancements in AI and natural language processing, chatbots have become smarter and more capable of mimicking human conversation.
Build your own Facebook Chatbot using BotPenguin, it also offers chatbot creation for social platforms, websites, wordpress:
How are Facebook Chatbots Changing Changing Customer Engagement?
Immediate Responses
Chatbots provide instant assistance and reduce the need for customers to wait for a human representative. They satisfy the growing demand for quick answers, transforming customer engagement.
24/7 Availability
Chatbots ensure that businesses maintain a constant connection with their customers. Their round-the-clock availability lets businesses cater to global clients, irrespective of time zone differences.
Personalization
Facebook Chatbots use customer data and past interactions to provide a tailored experience, enhancing customer satisfaction and fostering strong relationships.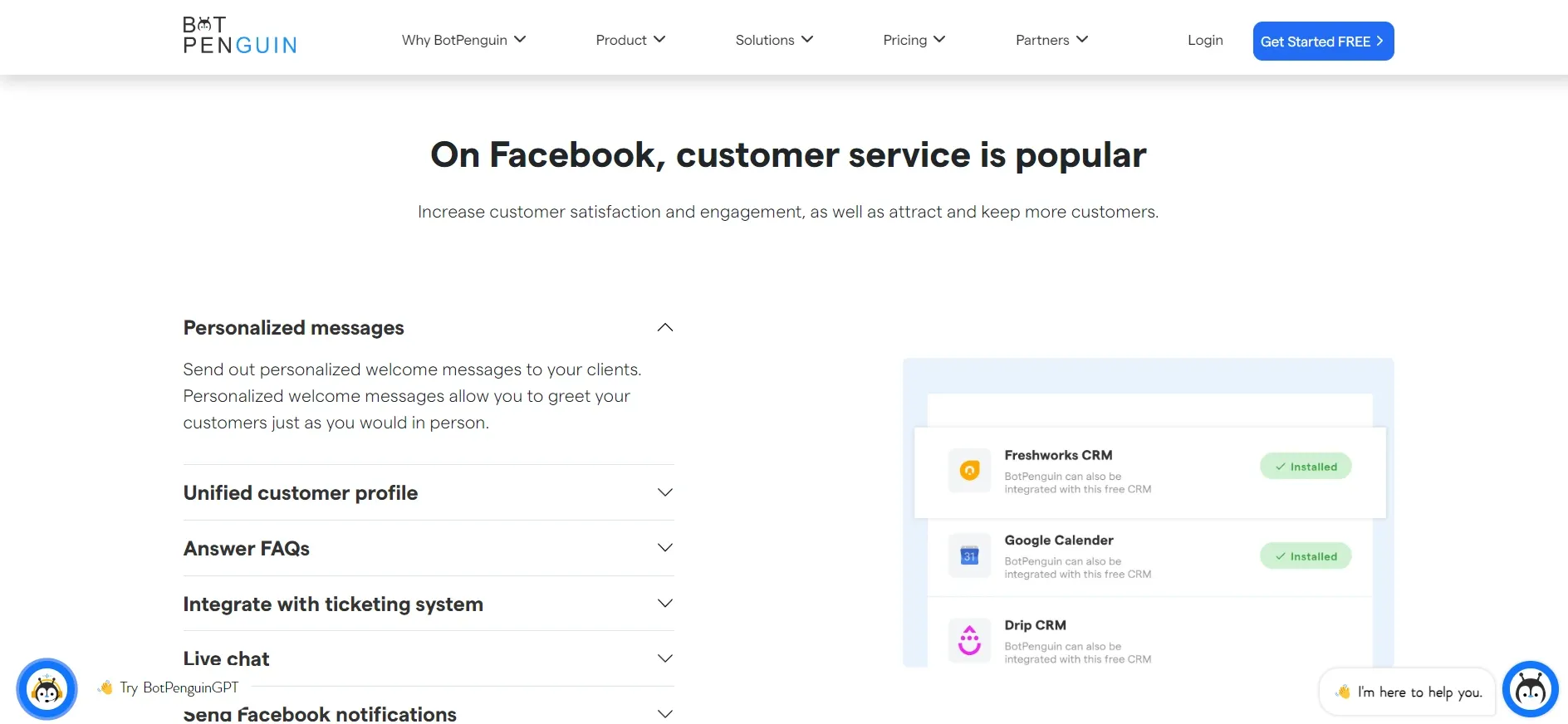 Multilingual Support
Chatbots can communicate in multiple languages, enabling businesses to engage with a diverse customer base effortlessly.
Streamlining Customer Support
Automating responses to frequently asked questions frees up human agents to focus on complex inquiries, improving efficiency and customer engagement.
Proactive Communication
These chatbots can initiate interactions proactively, reach out to potential customers, and increase user engagement with personalized offers and recommendations.
Gathering Customer Feedback
Facebook Chatbots facilitate collecting customer feedback by using conversational methods, subsequently improving both customer experience and business strategies.
Educating Customers
Chatbots act as virtual assistants, guiding users through product features and offerings and helping them make informed decisions.
Reducing Costs
Automating customer interactions via chatbots leads to cost savings while maintaining a high level of engagement.
Using Analytics to Improve
By analyzing interaction patterns, businesses can identify trends and gather insights, driving relevant product or service improvements and enhancing customer engagement.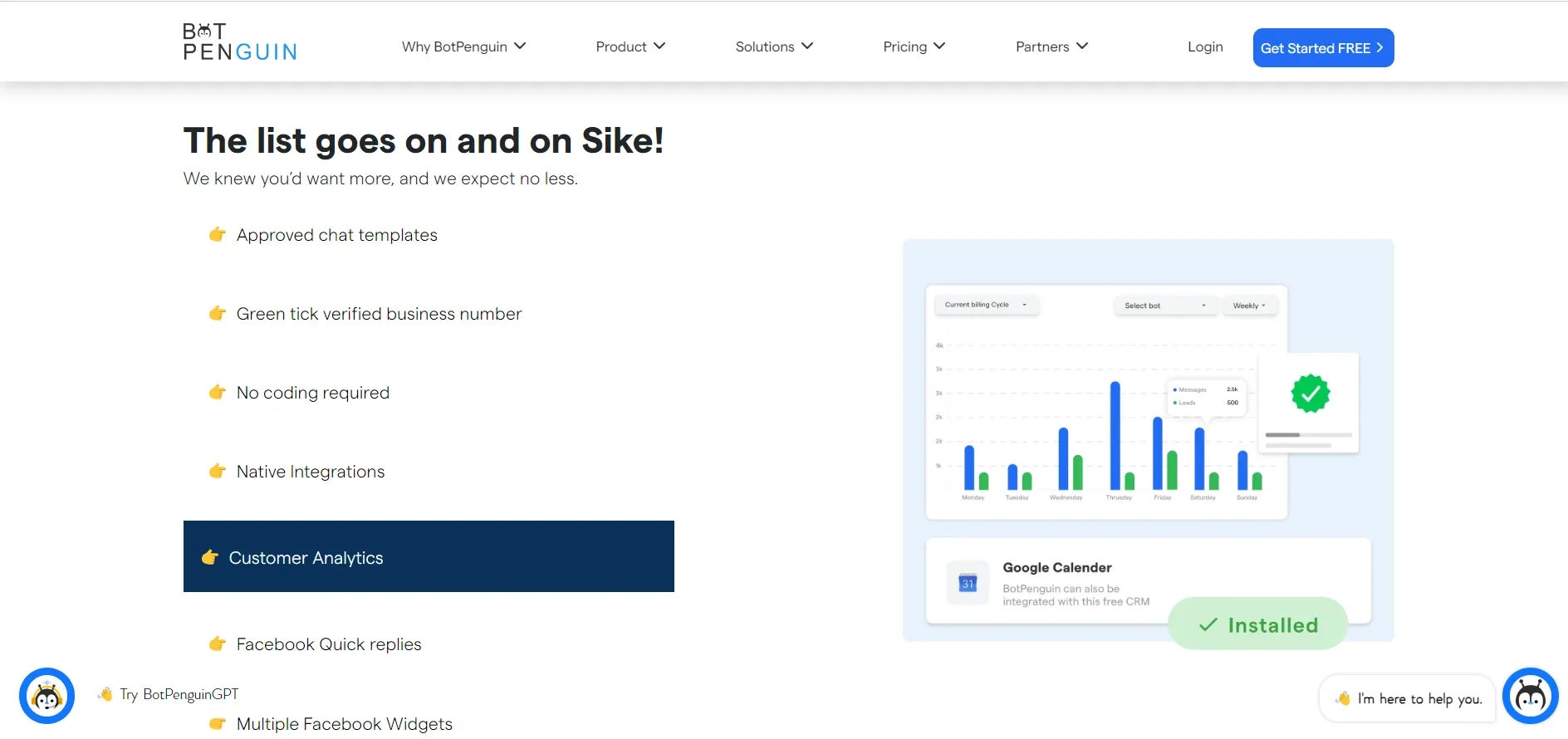 Improving Social Media Performance
Chatbots increase brand interaction on social media platforms like Facebook, enhancing customer engagement and brand visibility.
Scaling Business Operations
Chatbots can handle unlimited conversations simultaneously, allowing businesses to scale customer engagement without additional human resources.
Enriching Customer Journey
With their ability to guide users in real-time, chatbots play a pivotal role in enriching the customer journey from discovery to purchase.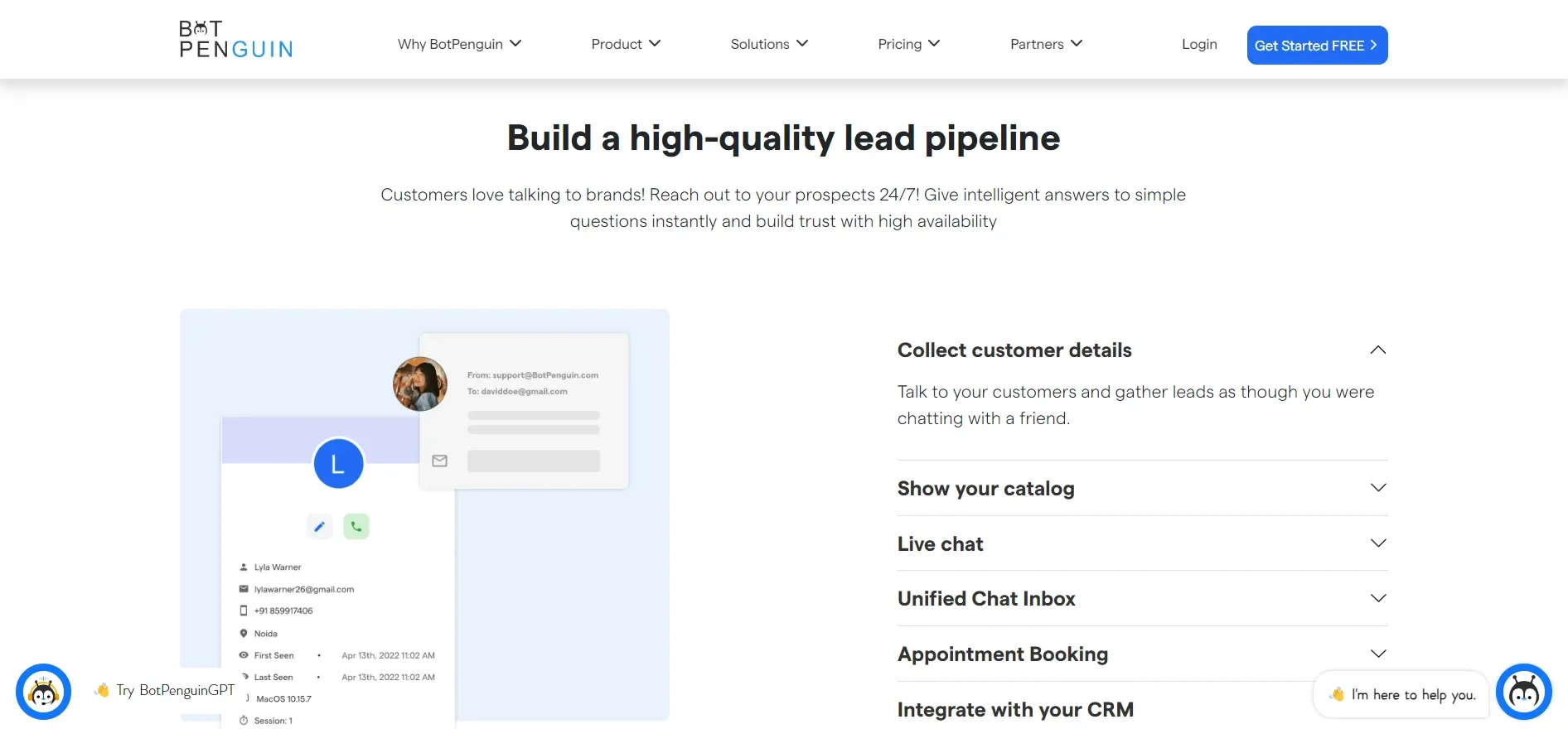 Increasing Conversion Rate
By providing immediate and personalized responses, chatbots can significantly increase customer conversion rates.
Reducing Customer Churn
Proactive customer service provided by chatbots can prevent customer churn and foster loyalty, leading to longer-term customer relationships.
Conclusion
Facebook Chatbots are paving the way for the future of customer engagement. The ability to automate tasks and interact promptly sets chatbots apart in this digital age. However, creating a chatbot can be a task. This is why an AI-powered platform like BotPenguin is the ideal solution. BotPenguin allows businesses to easily create and deploy Facebook chatbots in no time at all. Its integration capabilities with messenger platforms ensure smooth deployment. BotPenguin's chatbots give businesses the gift of time, efficiency, and improved customer engagement.
Embark on the future of customer engagement with BotPenguin, Sign up today!