Introduction
In the upcoming years, Telegram will be the most popular messaging app. It has a ton of helpful features that are excellent for businesses.
The messaging app with the fastest global growth is Telegram. It is being used by 700 million individuals globally, and the number is growing.
Telegram is a helpful communication channel with many practical functions for businesses and organizations.
However, Telegram bots are yet another compelling reason to adopt the chat platform for your company.
There are many of them, and they have a solid foundation in regular private usage.
However, companies are starting to catch on, and more business accounts are beginning to utilize bots in their channels or groups.
And they are very fantastic!
This blog will talk about the ins and outs of Telegram chatbots. Keep reading to learn more!
Why choose Telegram chatbot?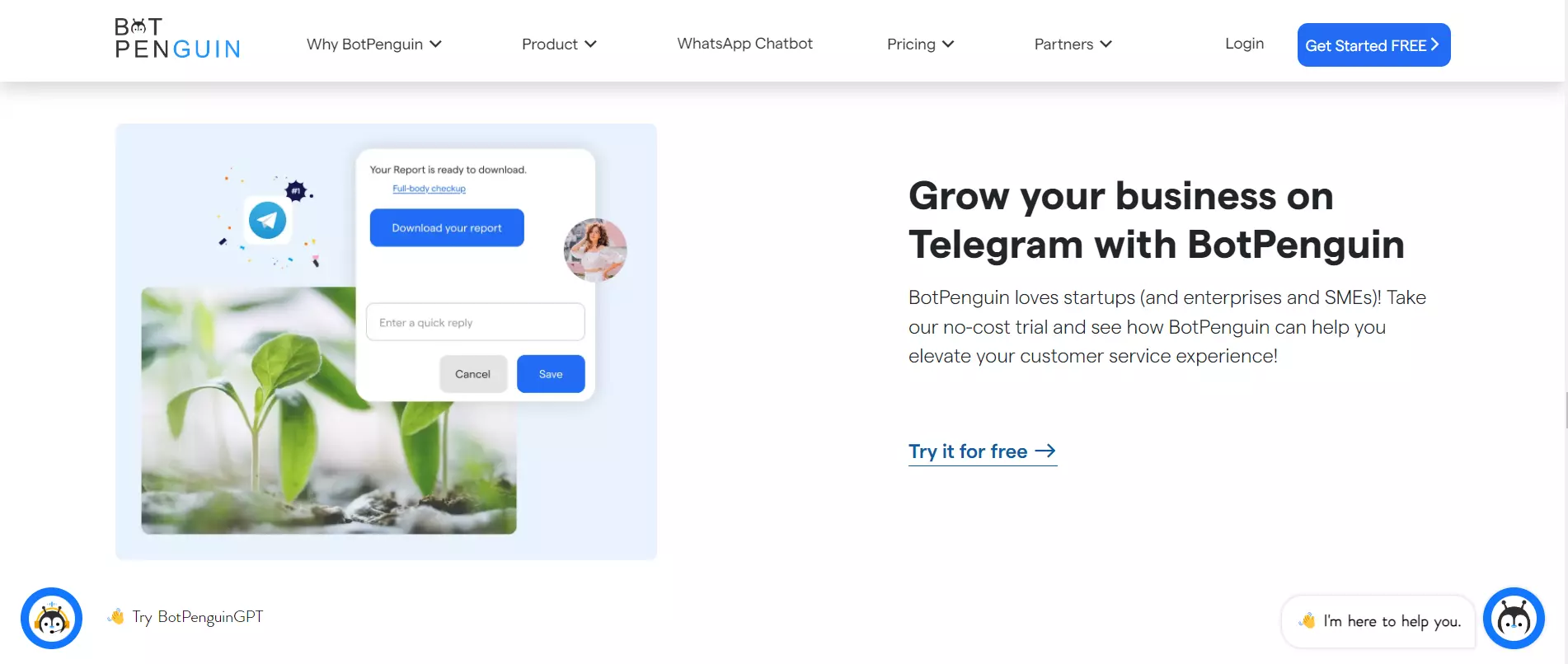 With 400 million active monthly users, Telegram is one of the most popular messaging services in the world.
The platform is also expanding quickly. 1.5 million new users are joining Telegram every day, indicating that many individuals are currently using it and that the user base is growing quickly.
Given the platform's high user density, your customers are definitely there as well. You must be present where your clients are.
What makes a chatbot necessary now that you are aware of Telegram's benefits?
Here are a few of the benefits:
Saving time and money on customer service is possible.

It may increase your sales.

You can access your chatbot around the clock anywhere in the world.

People are receptive to adopting chatbots as long as they receive quality assistance.

Telegram offers several benefits over other platforms like Facebook Messenger and WhatsApp.
How does a bot for Telegram operate?
The first thing you need to know is where you can utilize a Telegram bot. There are many situations when a Telegram bot may be used.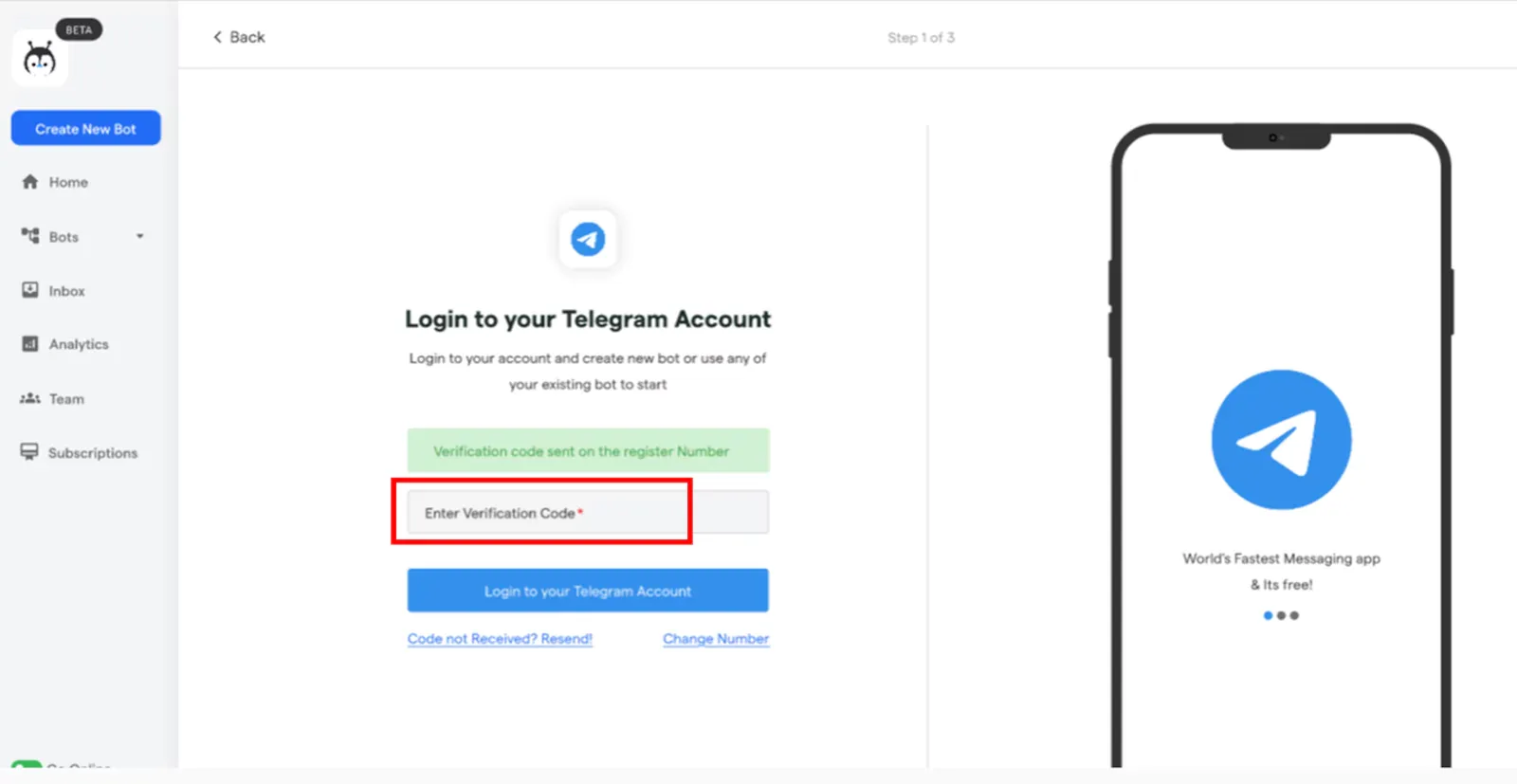 Firstly, a user can talk to them immediately, add them to groups, and ask for information from them in any discussion using an inline command.
Second, you can build your Telegram bot using the Botfather or the developer-friendly Telegram bot API.
Of course, not every use case you have in mind will have a pre-built bot. It might then become challenging.
It can take a lot of IT skills to get your chatbot exactly how you want it, especially when there are databases involved that you might want to get into or when you want to integrate advanced functionality.
Telegram Bot Functions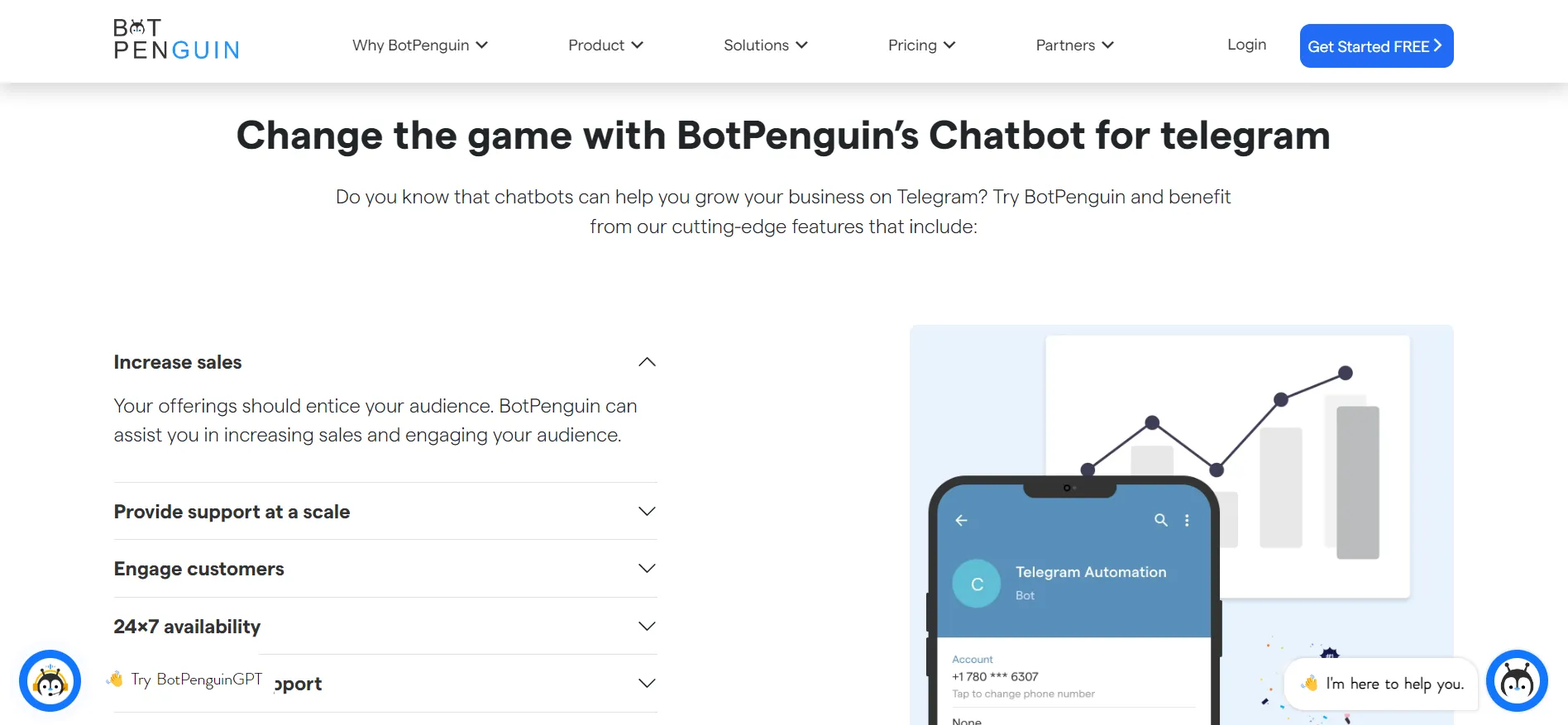 A Telegram bot is similar in function to a regular chat buddy but has more functionality.
It works autonomously and without user input to complete predefined tasks.
The Telegram bot can accomplish everything a human conversation partner can do. It may send you the following details automatically or at your request:
The original message

Images Video

Any other type of file
A key component of the Telegram bot is its capacity to execute orders in the Telegram conversation directly requesting action or information.
All of Telegram's data, including conversations and bots, is encrypted and kept in the cloud.
As a result, there is no need for an external backup of Telegram data, and users who are signed in at any time and from any location may access all of their settings.
The bot may, however, have access to sensitive information and commands that are not stored in the cloud, such as its database on local business computers.
Telegram bots that are commonplace are not private. Anyone may use and locate them.
On the other hand, Telegram bots may only be reachable by particular users if you create a separate channel of communication with the bot.
Only you, the original bot, and your approved users have access to this "secret" channel of bots. Therefore, a group under your management can use the Telegram bot.
Build your own Telegram Chatbots using BotPenguin, it also offers chatbot creation for social platforms, websites, wordpress:
Chatbot security on Telegram
The actual data is frequently saved in a local server data source.
The bot accesses the necessary data sets and prepares them when a message output request is made on the end device.
The initial Telegram bot program and any relevant data are stored on the computer and database.
Application security, in this case, is under the control of the site's local PC environment administrator.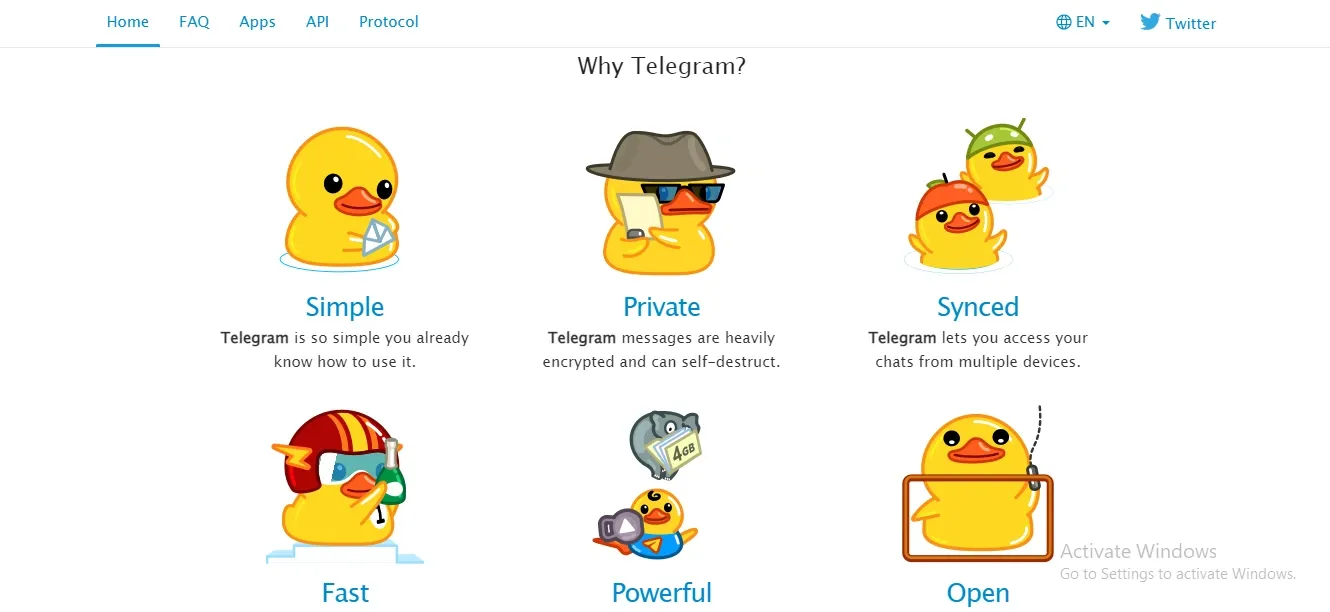 Only the message output specified in the TelegramBot application is delivered to the end devices. The Telegram cloud only contains these messages' outputs.
Client-server and server-client encryption are also used for all messages and bot communications.
This information is split up across many servers and kept there in encrypted form in the Telegram cloud.
Cost of a Chatbot on Telegram
Both sending and receiving telegrams are free.
Only expenditures reasonably related to obtaining tools, equipment, or interfaces for joining machines should be regarded as self-improvement.
Conclusion
As Telegram usage grows globally, Telegram chatbots are seeing a spike in popularity.
There are several fascinating chatbots for healthcare, online shopping, and other platforms on Telegram.
Having a Telegram bot will help you expand your consumer base if you intend to concentrate on social media marketing.
You can also build intelligent chatbots for Telegram, WhatsApp, and Facebook Messenger with BotPenguin and interface your chatbot with your website and other platforms.
Our cutting-edge AI technology and customizable chatbot solutions will help you streamline your customer interactions and provide a seamless, human-like experience.
Don't miss out on this opportunity to improve your customer engagement and boost your sales.
Get started with BotPenguin chatbots today!
Build your own Telegram Bot know! Try BotPenguin:
Frequently Asked Questions
What are the key features of Telegram chatbots?
Telegram chatbots have various features, including inline mode for quick interactions, keyboards for user input, callback queries for interactive actions, and the ability to send messages, images, and files.
Can I integrate external services with my Telegram chatbot?
Yes, Telegram chatbots can integrate with external services like APIs, databases, and other platforms. This allows you to provide dynamic content, retrieve real-time information, or automate actions.
Are there any limitations or restrictions for Telegram chatbots?
Telegram imposes some restrictions on chatbots, including rate limits for message sending, file sizes, and a ban on certain types of content, such as spam or malicious content.
How can I promote my Telegram chatbot?
You can promote your Telegram chatbot by leveraging social media channels, online forums, and Telegram groups related to your bot's niche. Engaging with users, offering valuable content, and using relevant hashtags can also help increase visibility.
Can Telegram chatbots be used for business purposes?
Absolutely! Telegram chatbots are widely used in businesses for customer support, lead generation, content delivery, and more. They can streamline communication and improve user engagement.
Are there pre-built Telegram chatbot frameworks available?
Yes, several frameworks like Telegraf and BotPress exist that simplify the process of building Telegram chatbots. These frameworks offer pre-built modules and libraries, reducing the development time.
Is it possible to monetize my Telegram chatbot?
Yes, you can monetize your Telegram chatbot through various methods like offering premium content, sponsored messages, or by providing paid access to exclusive features.