CRMs are an excellent tool for marketing, lead qualifications, and customer engagement. Who wouldn't love a functional account management tool that helps with marketing and the sales process? Using a CRM for sales and marketing is an easy decision. Which one to choose is the harder one. Let us help you with it. One of the most popular CRM out there is the Pipeline CRM.
Pipeline's multipurpose tool records and automatically organizes calls and emails. It also synchronizes calendars across devices and boosts productivity while also eliminating a lot of internal second-guessing. It is one of the most common reasons CRM initiatives fail.
Pipeline's key CRM capabilities include automation and visual sales pipelines to streamline sales operations and reports. It also features email marketing tools and a smartphone app for field sales representatives.
What Is Pipeline CRM?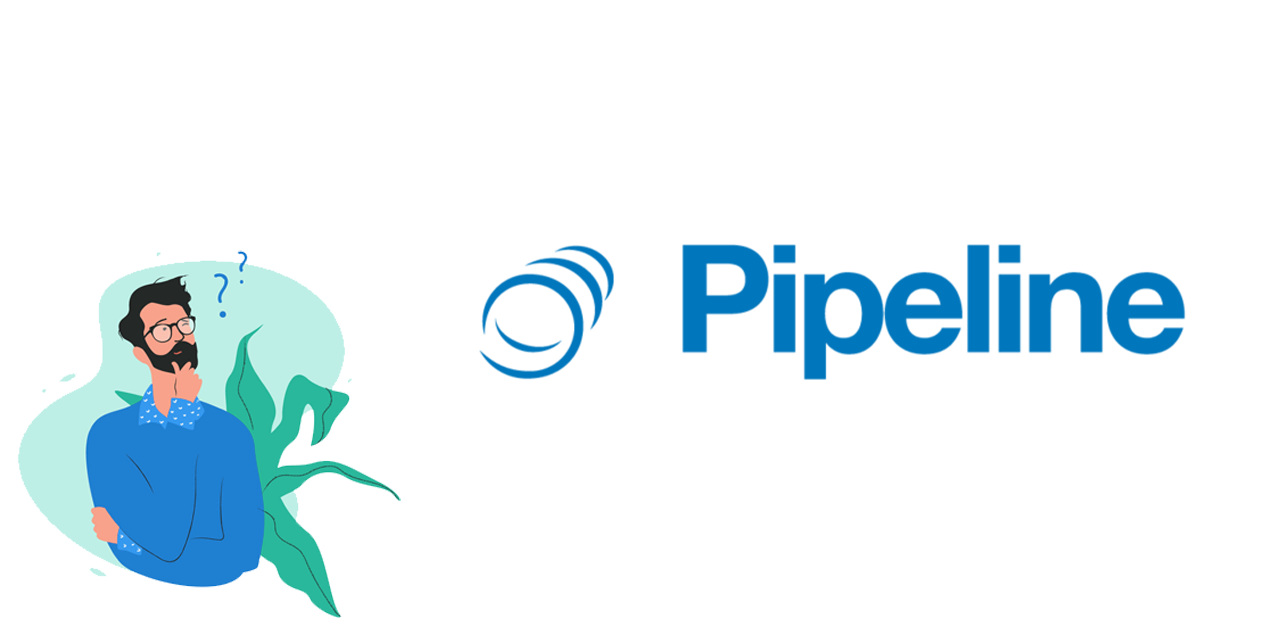 Pipeline CRM is a sales program that helps salespeople automate operations. Overall, the goal of this program is to help sales assistants close more transactions. Pipeline takes pride in the fact that it has assisted its consumers in increasing their close rates by up to 28 percent. According to their website, this happens after the first year of utilizing Pipeline CRM alone.
This solution also benefits because two experienced sales managers came forth with this and had activity-based selling in mind. Although it seeks to impress clients and corporate leaders, it is for salespeople who use the program.
Features of Pipeline CRM
The features of pipeline CRM are the following:
Sales Pipeline Management: Pipeline's interface aids in visualizing the sales process, making it much easier to manage.
A flexible interface and organized sales: This CRM will help you organize your sales activities, from prospecting to opportunity tracking. Leads may be qualified and categorized within the Pipeline. You can build many pipelines as needed with appropriate contacts for each. Color-coded indications show the state of jobs in the Pipeline, making it simple to manage sales activity and for sales representatives to quickly understand what it needs to do.
Email Communication Features: Users may send and receive emails from a single account, even utilizing several providers. Other valuable capabilities include tracking prospects' behaviors on your email and creating email templates.
There is no need for certified admins: Employees have no qualification requirements, and Pipeliner CRM does not require administrators. Managers and sales teams may quickly understand the Admin Module's capabilities and color-coded drag-and-drop functionalities. Users may also define who has access to certain pipelines and documents by setting up access and permissions.
Pipeline Management and Sales Activity Management: The "Pipeline Management" function gives you a quick overview of the sales pipeline's activity. The "Activity Management" tool, on the other hand, keeps track of all tasks that move a transaction along.
Accessible account and task management: Pipeliner CRM helps users keep track of all tasks related to the sales cycle. Moreover, they may be presented in the Pipeline View to make all pending activities visible. All activities and tasks may also be shared, ensuring that everyone in the team is on the same page. As contacts progress through the Pipeline, Pipeliner CRM will generate tasks for them automatically. As needed, tasks can be accepted, amended, or denied.
Open API: The product's open API, or general application programming interface, allows your engineers to customize the software further.
Improved CRM function and secure data archive: Pipeline CRM has a Product Catalog function that eliminates the need for users to transfer between systems. In Addition, they can easily quote pricing or offer product details to customers. It also aids salespeople in selecting the appropriate product or service to present to a prospect.
Sales Forecasting: The software's "Forecasting" capability assists in determining projected closing dates for agreements.
Offline CRM and mobile app: Pipeliner CRM Cloud and Pipeliner CRM Hybrid are the two versions available. The Hybrid version allows users to use all of the software's features even with no internet access. Once you're back online, any changes on the desktop app sync instantaneously to the cloud.
Lead Management Feature: Pipeline allows you to embed a web form on any website, whether it's your own or someone else's, to create new leads.
Definition of Activity-Based Selling: Activity-based selling is a technique that focuses on activities rather than closing a contract. Instead, it emphasizes the complete process or sequence of events that leads to a sale.
Pros of Pipeline CRM
The pros of pipeline CRM are:
Integrations with a variety of third-party applications
Provides a straightforward
UI and deal-driven workflow
Data import and setup are simple.
It offers solid mobile applications as well as call and email synchronization.
Visual pipelines are available.
Assists SMBs in managing their CRM process
Customized dashboards for reporting
All options include live chat and email assistance 24 hours a day, seven days a week.
Cons of Pipeline CRM
The cons of Pipeline CRM are the following:
There is no free plan available.
For the price, the functionality is limited.
The Enterprise package is the only one that offers phone assistance.
There is no distinction between a new lead and contact lists.
Tools for generating leads are not free.
Only the upper grades have calling features.
There is a limit of a minimum of ten users for the enterprise plan.
Pipeline CRM: Pricing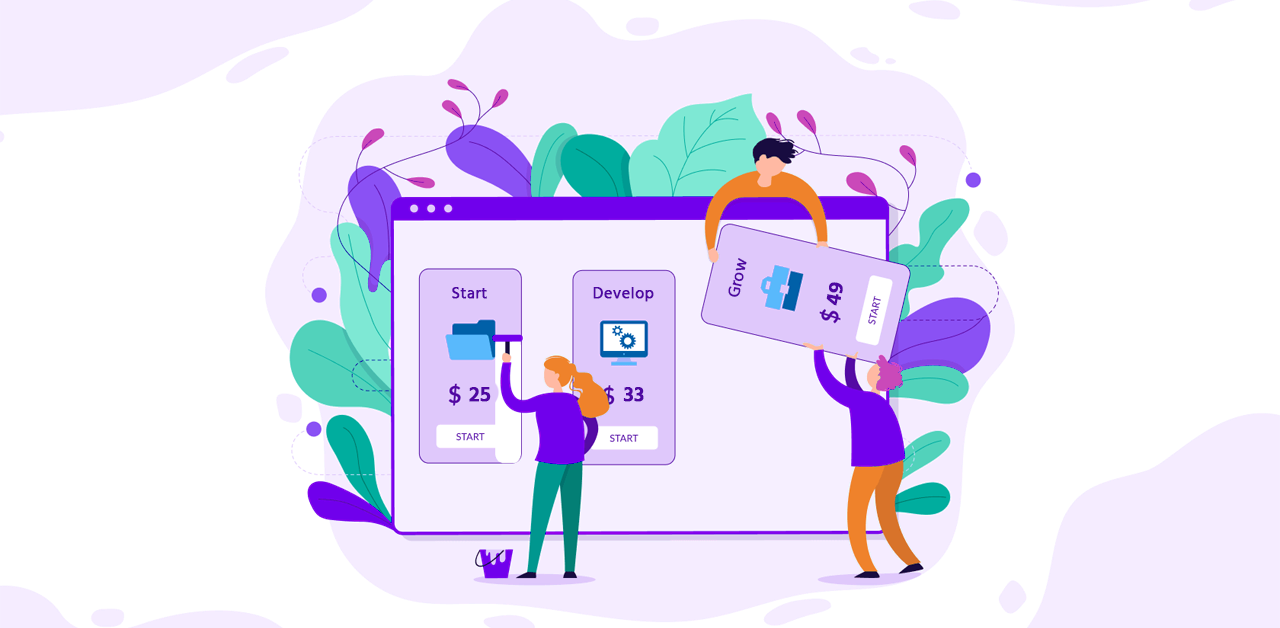 Start, Develop, and Grow are the three price options offered by Pipeline. All options come with an infinite number of deal pipelines, contacts, and customizable reports.
Pipeline CRM Start Plan: $25 per user per month. The invoice will be available annually.
Pipeline CRM Develop Plan: $33 per user per month. Billed annually
Pipeline CRM Grow Plan: $49 per user per month. Billed annually
Yearly payments are available for a discount. Before purchasing a package, you may test Pipeline for 14 days for free.
Pipeline Integrations
Pipeline takes pride in the wide range of apps imported and integrated into its platform. Pipeline integrates with various online mailing systems, allowing accessible communication between their mailing system and different email service providers. Pipeline customers may now send emails from several accounts using only their Pipeline account.
Pipeline may also be integrated with other CRMs, making it easier to move contact information and other important data between multiple apps. Aside from that, Pipeline has an integrated forecasting system. Integrations are necessary for salespeople to access their sales management tools in a streamlined manner.
On that topic, Pipeline combines the following important systems and applications:
ActiveCampaign
Torpio API
NiftyQuoter API
Trello
Google Apps
MailChimp
DropBox
Zoho CRM
Salesforce
Zapier
Pipeline CRM: Lead Management
Pipeline's Leadbooster, a lead management tool, is one of the new features they've implemented. The Leadbooster intends to assist businesses in catching online leads before they are lost forever. When communicating to prospects via the web, they recognize the need for speedier replies from sales professionals. If not, quicker competitors may swoop in and steal these prospective clients. It is when Leadbooster enters the picture.
Leadbooster is available to all Pipeline clients and subscribers. As a result, they may utilize Leadbooster as quickly as possible to gain faster response rates, allowing sales professionals to strike while the iron is still hot. With the support of Pipeline, Leadbooster is an excellent method to integrate automation and chatbots into your sales process.
Pipeline CRM: Generating custom reports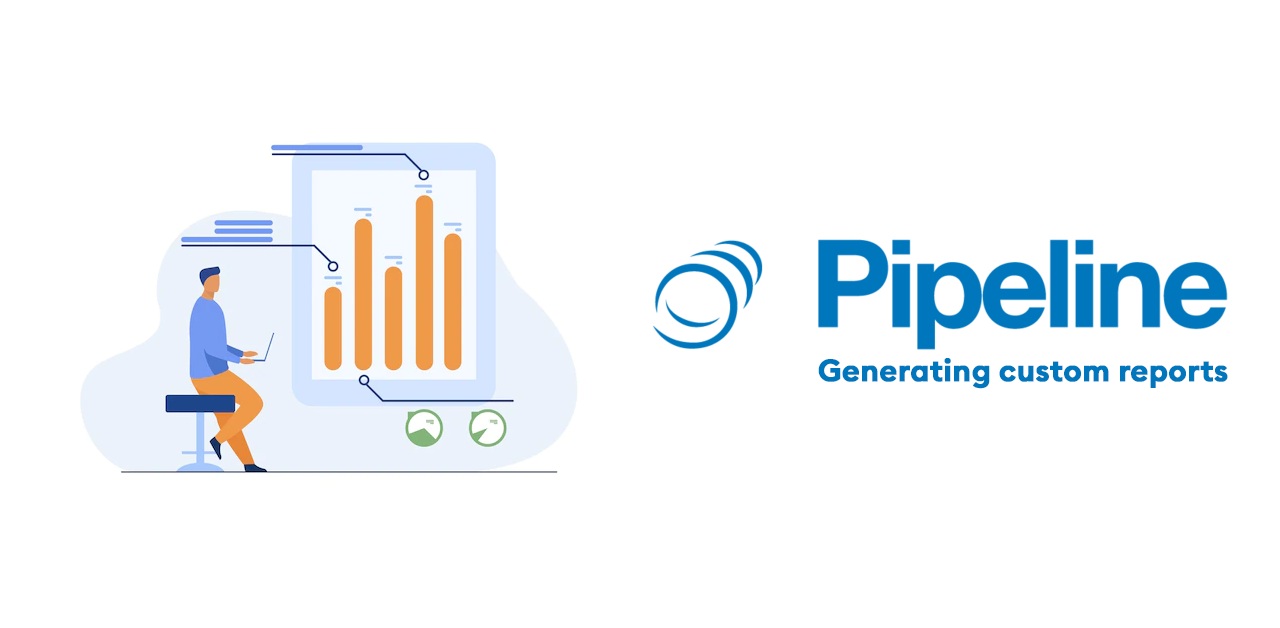 Within Pipeline, navigating the reports feature was just as simple. The platform comes with a basic dashboard and 11 preset reports, which will provide enough data for many small enterprises on their own. Reports in the dashboard may be reorganized and sorted by date range or a group of workers by simply dragging and dropping them.
It merely takes a few clicks to create a new report. Pipeline provides a collection of filters that users may use with logical operators to build a specialized dataset that users can then plot on various chart formats. You'll find a summary table with all of the essential data below the charts and the ability to download a CSV for additional study.
Pipeline Interface
Pipeline's customizable and user-friendly interface is another advantage that consumers may appreciate. It provides Pipeline the flexibility to alter and adapt to your sales team's demands and needs.
Pipeline's user interface allows everyone to view each deal's development phases. Aside from that, it explains the following steps that reps must take for each stage. The activity and goal options are available in Pipeline's UI. It allows representatives to keep track of and investigate the remaining operations in a pipeline.
Pipeline's customizability comes in custom fields and pipeline stages that you may create. It will make it easier to accommodate your company practices. The Pipeline also includes an open API that allows you to modify the CRM completely. You may even toggle modules on and off to better view your Pipeline while browsing the CRM.
Pipeline CRM: Adding deals
It began by constructing a series of deals in Pipeline. The procedure was straightforward because you can add deals directly from your deal pipeline rather than go to the correct contact first.
A pop-up window allowed us to input information about the deal's contact, projected value, and Pipeline to which you want to include it. Moreover, you can choose the stage you wish to. Pipeline allowed users to add custom fields to transaction data, valid for rating leads and prioritizing deals.
It was just as simple to set up a whole new transaction pipeline. You may add as many stages as you wish. Pipeline lets you give each one a probability to reflect the chance of a contract concluding at that step. (Pipeline does not automatically generate these probabilities based on previous data.)
The Bottom Line
Pipeline is a user-friendly CRM that includes a visual sales pipeline and features for tracking leads, contacts, transactions, and activities. It also contains an AI-powered sales assistant and a built-in dialer, email, and document tracking tools. Pipeline CRM increases its small business-focused product with expanded functionality, online chatbot development, and fast reporting. However, like with prior generations, Pipeline CRM's ease of use remains one of its most vital characteristics.
BotPenguin is an AI-powered chatbot builder for building chatbots with no code required.
Users can easily integrate the chatbots with Pipeline or multiple other popular CRMs such as Hubspot, Leadsquared, etc.