People are increasingly congregating to messaging applications as a free and fun way to have conversations with anyone they want for both personal and professional use. This doesn't mean businesses should necessarily take their business elsewhere because it's the ultimate place to get into the people's eyes and engage them better to create long-term relationships.
In simple words, chatbots might offer an emblem opportunity for quality lead generation and make better strategies. Having applications are sent the answer to generate better leads. But why? because studies show that most Americans download zero applications every month, it's not logical to go for developing applications for every other thing.
So it clearly shows they are not spending much time in mobile applications except WhatsApp, Facebook Messenger, and some other popular apps. This says they are interested in getting instant interfaces while browsing the web.
But can you engage customers over these messaging platforms, which are highly used for personal connectivity? Then the answer is yes, and that's where chatbot lead generation strategies come into action.
A Brief about lead generation
Many people will think the term lead generation doesn't have any meaning for weightage. But for the businesses and their marketing and sales team, it means massive growth for them. Lead generation means can be defined as encouraging or influencing a person to come to your website or a store and purchase or input any inquiry.
It helps you attract a new customer base and is intended to do this to help businesses grow and make good revenue. With the increase in web users and demand for online shopping, businesses or companies are now able to reach their audiences seamlessly with the help of automated conversation interfaces via chatbots.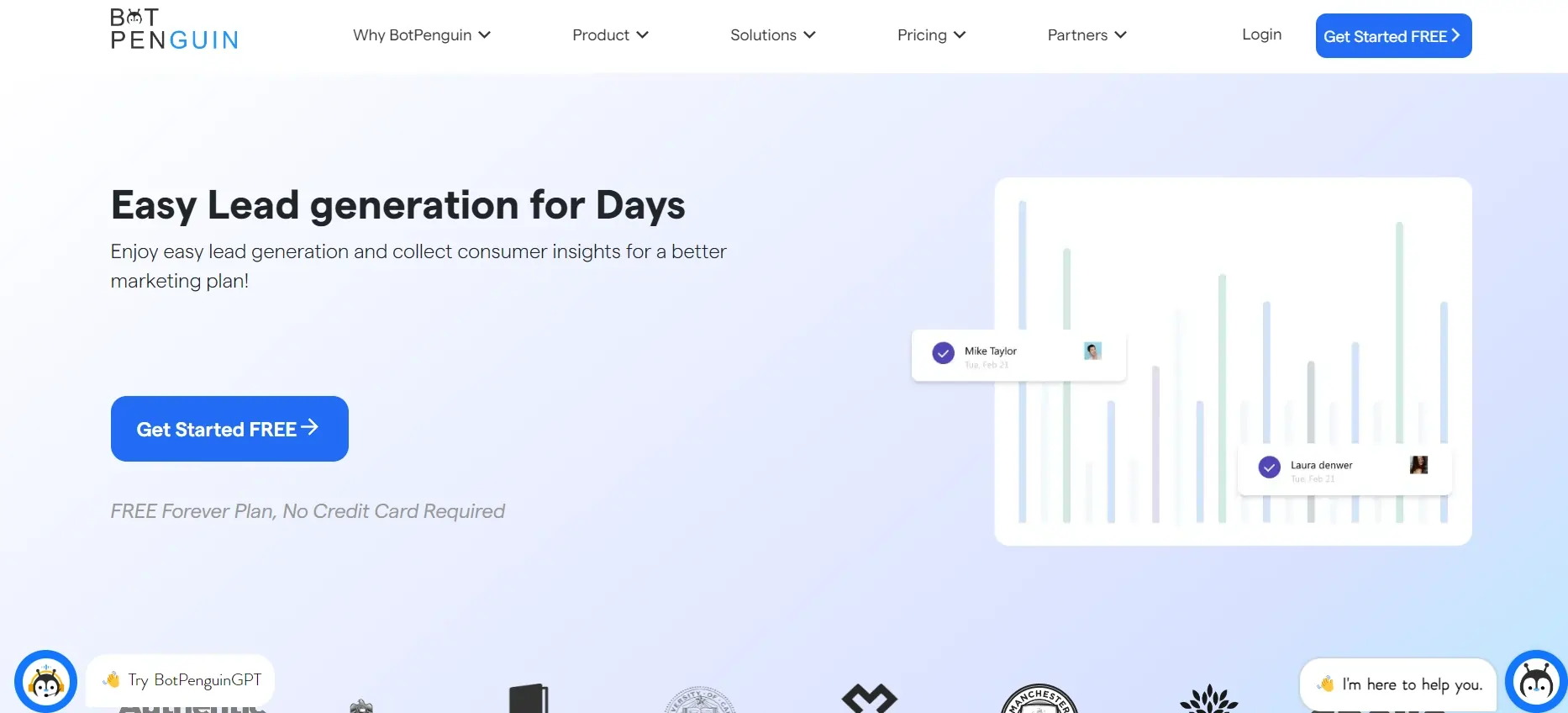 In today's time businesses, mainly rely on online methods or chat words to collect highly qualified leads. There is high and competition in the market, and if you are thinking of doing lead generation, then you must know your stuff, read what the benefits of a lead generation chatbot, which helps you expand your business better are.
So let's brighten up your day with some of the crucial things about lead generation strategies and more.
What is a lead?
In simple words, a Lead is a person who has shown some interest in your products or services it's someone who can be turned into potential through proper nurturing and fulfilling their needs, and finally sealing the deal.
BotPenguin can do many services apart from Lead Generation like:
Why does your Business need?
As you already got to know what lead generation means and what a lead is. Does it of bears and substantial together customer information suggest you contact number email address for or connecting them and letting them purchase your products or services. With the help of lead generation, chatbot information on leaves can come in handy and help you join whenever you want to reach out to make an offer.
On the other hand, a qualified lead can be referred to a person who's familiar with your products or services and on the verge of either making a purchase or learning more about them for future purchases. The truth is your channel and tool will decide whether you will get leads or not.
And that's why it is crucial to near-test every lead generation strategy, tool, and channel to find the one that fits your business model perfectly in the long run.
They do the heavy lifting work for you when generating B2B leads
Create your own Chatbot now!
How does a lead funnel look like?
When it comes to lead funnel then there is no one-size-fits-all answer to this, but a commonly used lead funnel for every business in today's time looks something like this: This lead funnel is not rigid and can adjust your business model to get the most benefit out of it.
Essentially, the lead funnel is one of the most significant parts of the sales funnel, as it is the first step before making a sale. A lead generation chatbot can make an enormous distinction for lead gen! For instance, imagine any customer approaches a sales agent with a complaint or query about your Store, and it can't be answered because it is being done after working hours.
This will eventually lead to losing a potential customer, and that's why chatbots come into action. Ideally, the sales associate can answer these questions only when he is back to work. But with the help of chatbots, help them in completing the purchasing process. Secondly, imagine if you are having a massive bunch of customer request every single day.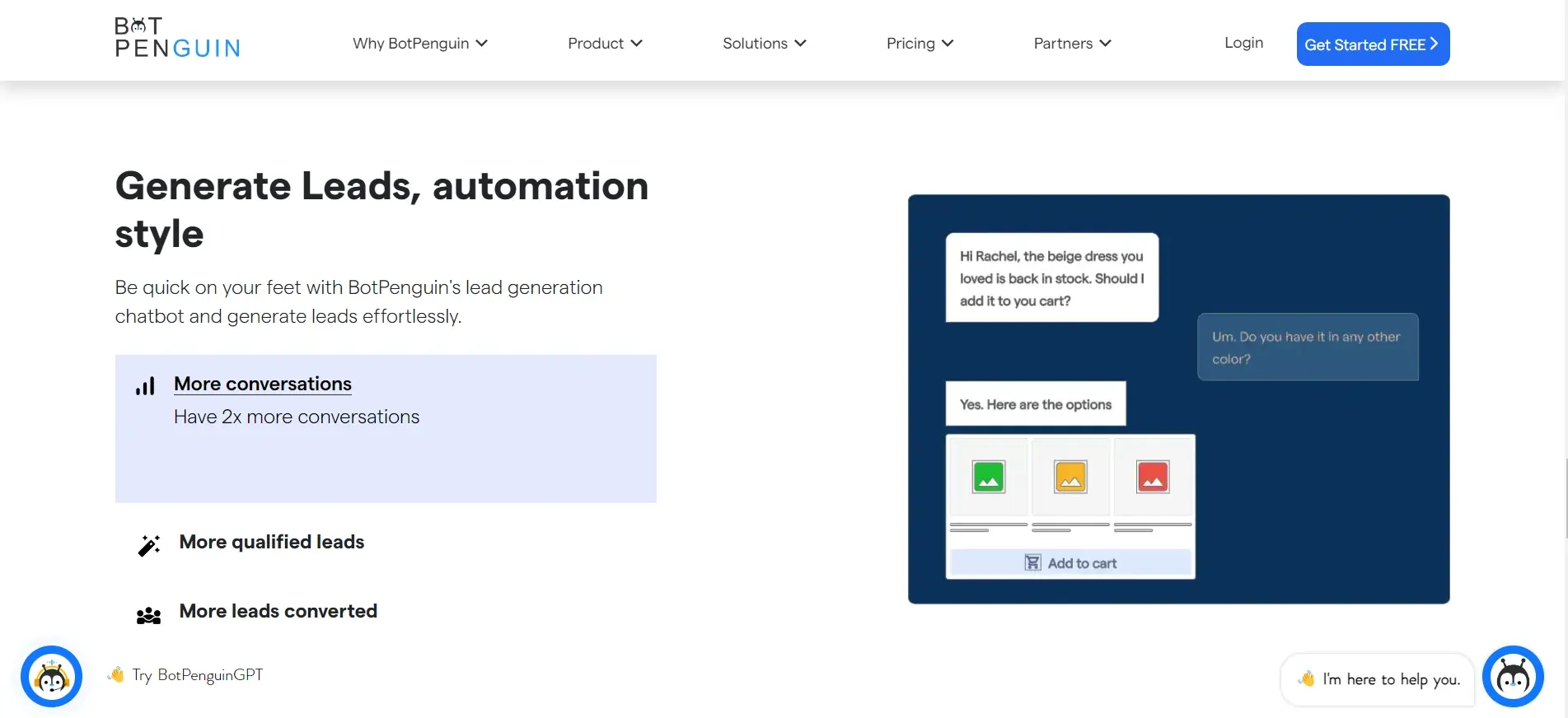 This makes it quite challenging to manage and answer every customer on time, remembering their preferences, and so on. with a chatbot; you can automate your CSS (customer support system), which will help you respond instantaneously and get all the customer information at once top without even filling out manually.
The right and relevant information will help you prepare future marketing and lead generation strategies to function more efficiently. So that's the power of chatbots, the ability not just to answer but to use information or data to give a more personalized experience and one-two-one recommendations.
Where should you use chatbots for better lead generation?
There are various platforms where chatbots can be used and can enhance workflows as well as lead generation
Facebook and other social media stages
You want to dive into the world of technology and connectivity applications; then Facebook Messenger is the best place to start with your AI chatbot. Having around 1 billion users and climbing, Facebook is the one messaging application where savvy marketers should be.
Upgrade your lead generation strategies while automating your Facebook messenger through chat words and let your customers get all the information at their fingertips. To dive a little more, you should know the reasons why your business needs a Facebook Messenger Bot.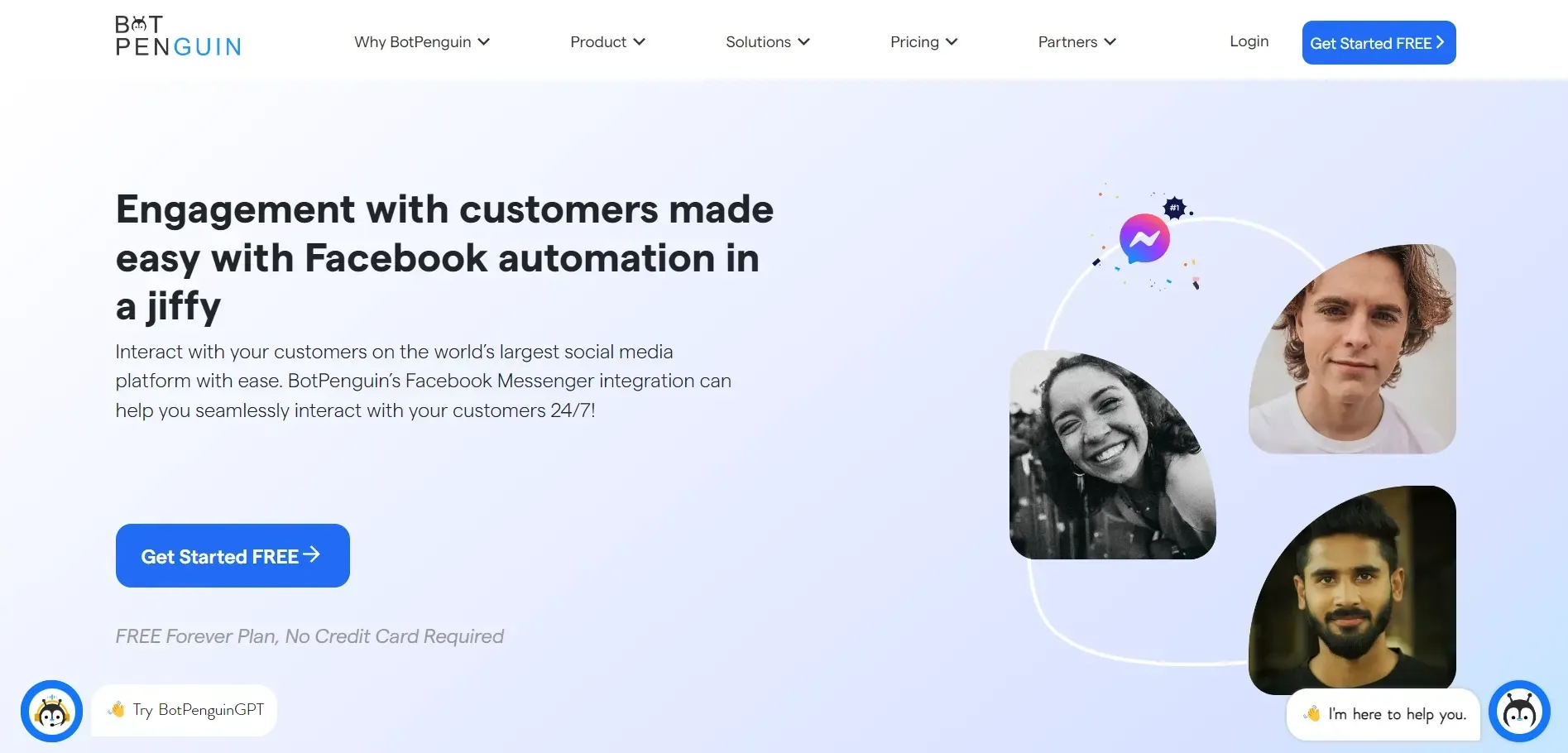 Chatbot builders like board Penguin can help you design your chat word to efficiently function on various social media platforms within a few minutes and in no or less investment.
Websites and Landing pages
You might have noticed that more and more landing pages are deploying bots for achieving better lead generation paths. Whenever customers click a link, they are redirected to a landing page, the information they are looking for.
Thus, chatbots offer a deeper drive than text on a site. With this, lead generation strategies are being made better and help businesses get the best customer base to grow undoubtedly. Nowadays, budding ventures are looking to investigate the ways their company's live chat solution could drive lead generation.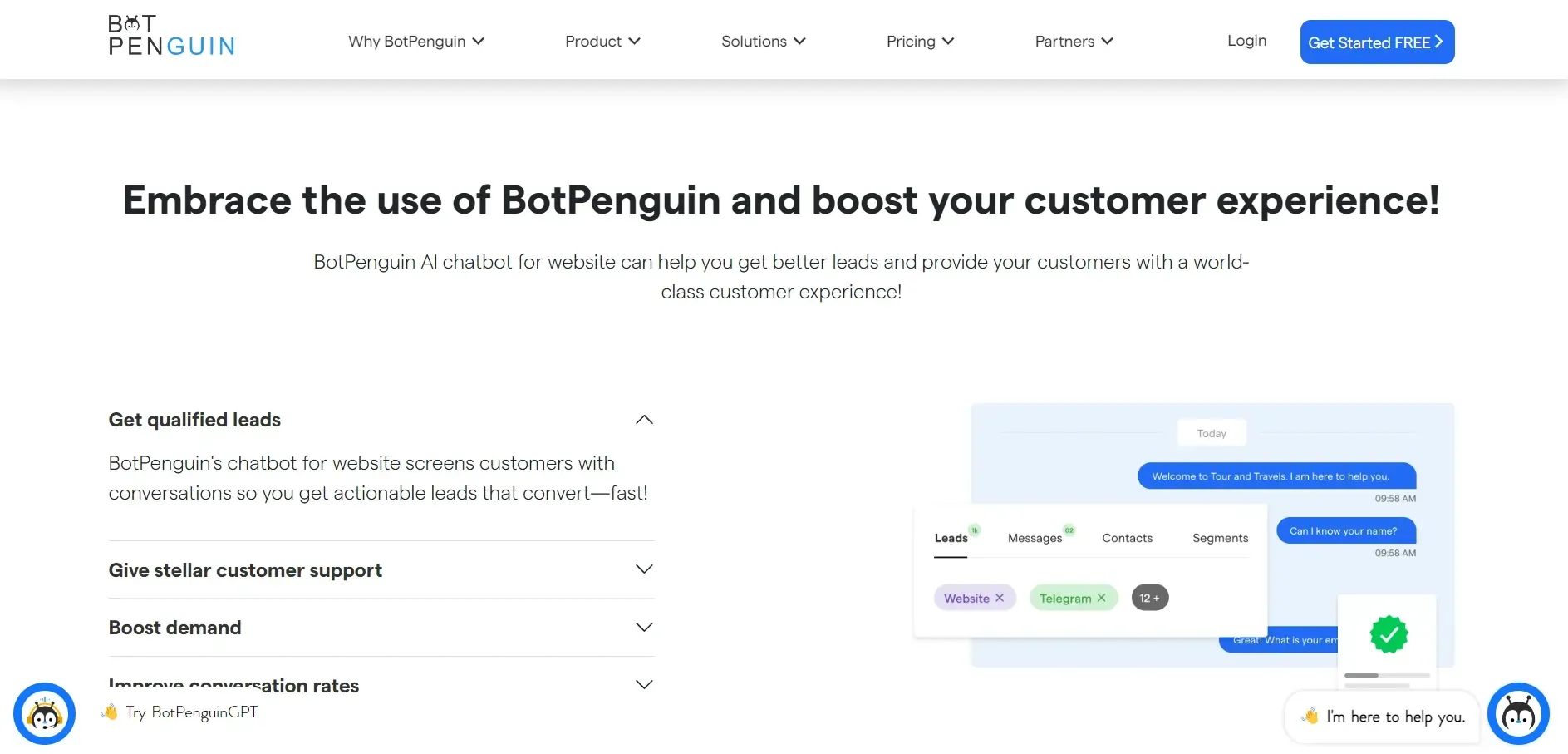 Surprisingly, they liked the idea of conversational UI and making the most out of it through immense effectiveness. While you may not be interested in forcing your prospects to chat, the best part is getting a lead and doing further nurturing to steal a deal.
Conclusion
As you got to know, all about lead generation, then it might have tempted you to add a chat feature to your site or social media platforms or even develop a bot-centric landing page, one of the essential elements, according to BotPenguin, in the current digital place.
Do you know where you can get the above benefits and then some? BotPenguin!. Try it. It's free!
If you have any problem regarding how chatbots help generate leads, feel free to comment below and contact us.
Also, if you are someone who is searching for excellent customizable chatbot-creating software, do check out the fantastic features offered by BotPenguin!