ChatGPT integrations mark a significant leap in the evolution of AI-powered interactions. Businesses use custom ChatGPT integrations for their chatbots to offer their users personalized and customized interactions.
The number of businesses using custom ChatGPT integrations for chatbots is growing rapidly. A recent study by MarketSplash found that the number of businesses using custom ChatGPT integrations grew by 50% in the past year alone.
But how to create a custom ChatGPT integration is a real question. Look no further!
BotPenguin, a chatbot platform, has emerged as a powerful platform for customizing chatbots with ChatGPT integrations. With BotPenguin, you can take your chatbot to the next level by leveraging the power of ChatGPT for more interactive and engaging conversations.
In this step-by-step guide, we will show you how to create custom ChatGPT integrations using BotPenguin.
What is ChatGPT?
ChatGPT is an advanced AI language model developed by OpenAI. It generates human-like responses and engages in conversational interactions.
With ChatGPT, you can create chatbots that can understand and respond to user queries more naturally and context-awarely.
What is BotPenguin?
BotPenguin is a chatbot development platform that creates customized chatbots for businesses and individuals. The service is affordable and scalable, which makes it a great option for businesses of all sizes.
BotPenguin's chatbots are powered by artificial intelligence and machine learning. It allows them to provide human-like conversation and answer questions comprehensively and informally.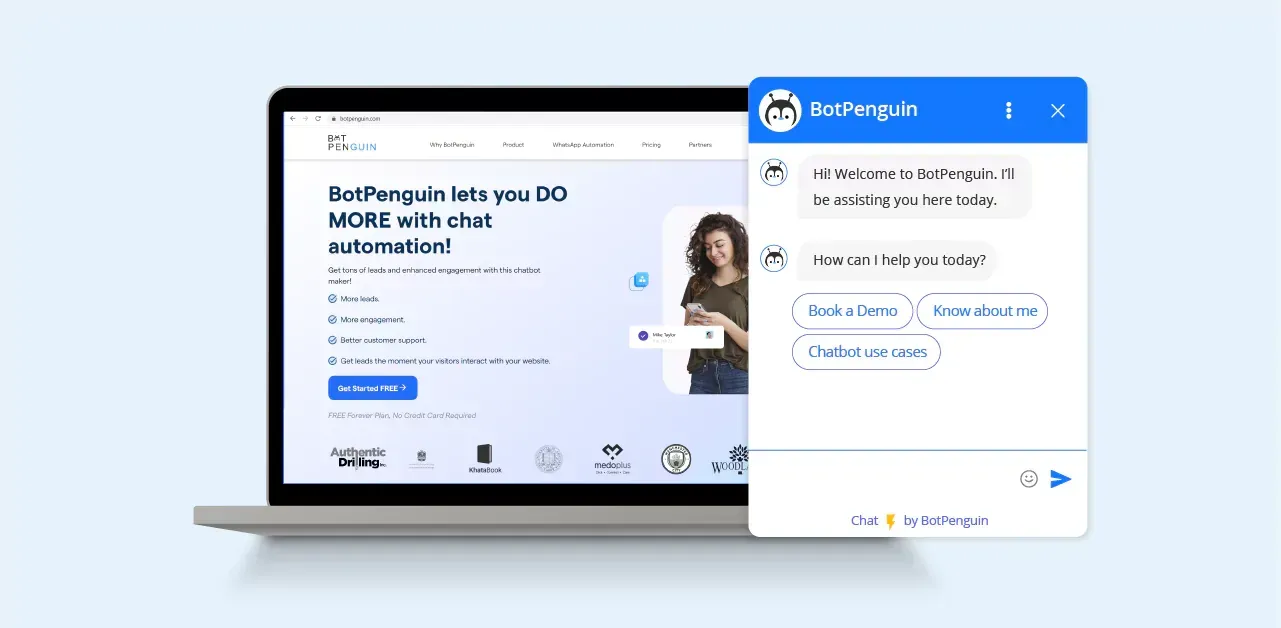 Why Integrate ChatGPT with BotPenguin?
By integrating ChatGPT with BotPenguin, you can supercharge your chatbot with advanced conversational AI capabilities. Here are a few reasons why this integration is beneficial:
Enhanced Language Understanding
ChatGPT utilizes state-of-the-art natural language processing algorithms. This feature makes it incredibly effective at understanding user intent and context.
By integrating ChatGPT with BotPenguin, your chatbot will have an improved ability to accurately comprehend and respond to user queries.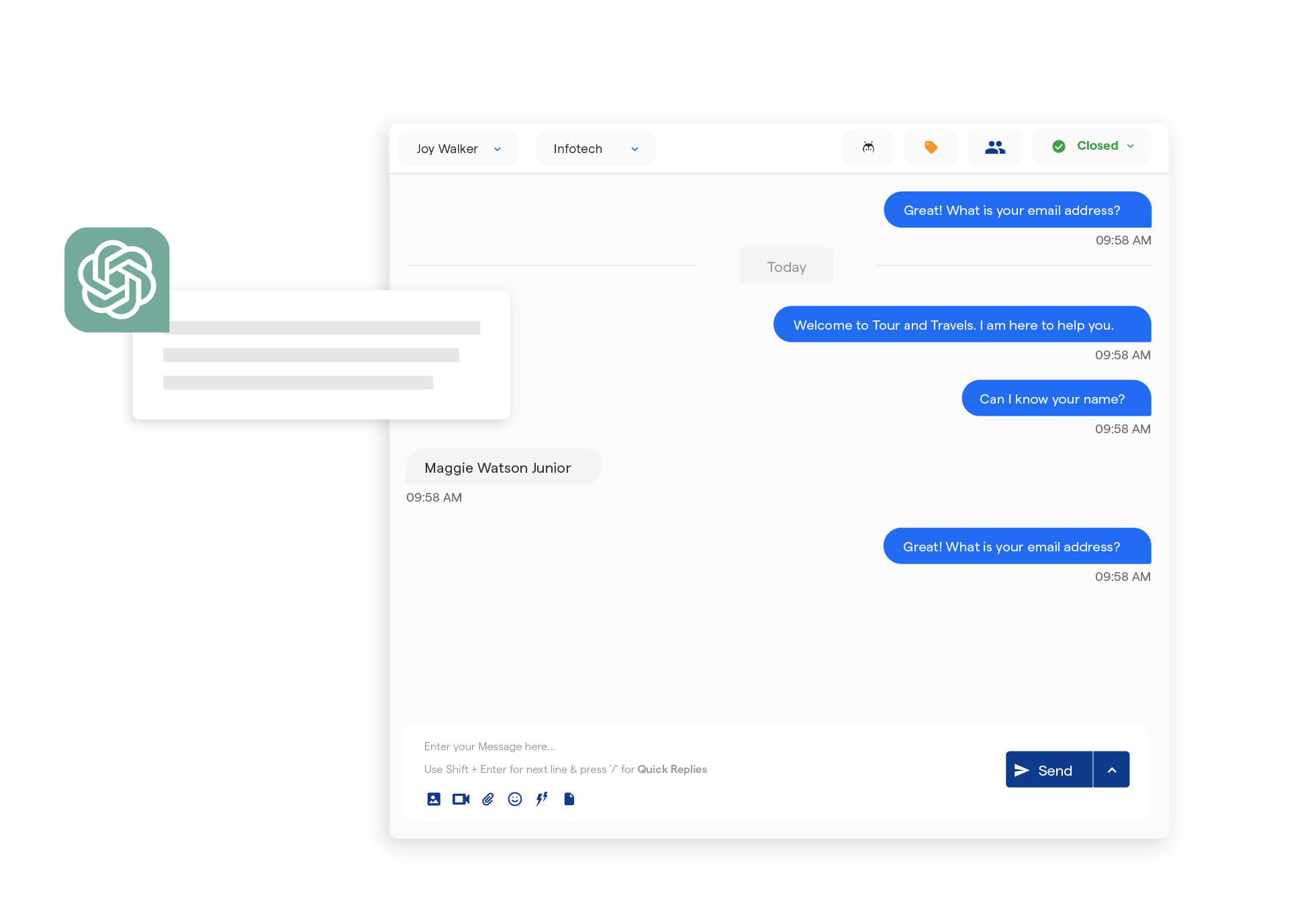 Improved Response Generation
With ChatGPT's ability to generate human-like responses, your chatbot can deliver more engaging and conversational interactions. It adds a touch of personalization to the conversations, making the user experience more enjoyable.
Expanded Conversational Abilities
ChatGPT can handle conversational scenarios, including chit-chat, FAQs, and more.
By integrating ChatGPT with BotPenguin, you can leverage these capabilities to provide your users with more comprehensive and informative responses.
And the tech for BotPenguin doesn't stop right there. Because BotPenguin has no one option when it comes to ChatGPT. It's like a pro out for serving ChatGPT solutions: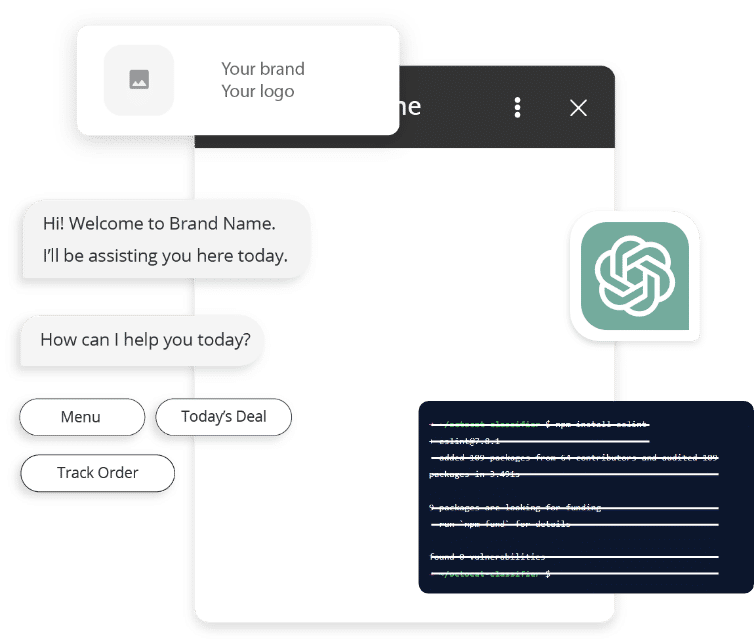 How to Create Custom ChatGPT Integrations with BotPenguin?
Creating custom integrations with ChatGPT and BotPenguin can be an exciting and rewarding experience. In this section, you will find the step-by-step process to create your custom ChatGPT integrations with BotPenguin.
Step 1
Sign up on BotPenguin
First, you must sign up for an account on BotPenguin if you haven't already. Once you have created a BotPenguin account, login and navigate to the Dashboard.
Step 2
Give your details to the BotPenguin Team
To integrate ChatGPT with BotPenguin, you must connect to the ChatGPT API.
BotPenguin provides an easy-to-use integration form to build a custom integration.
In the BotPenguin Dashboard, navigate to the Integration button that is on the "Integrate ChatGPT for your business" banner.
Leave all the details in the given form, and the team will contact you to build your use case.
Note
BotPenguin already runs a free ChatGPT-enabled service that is limited to 100 messages. After you exceed this limit, you can put in your own API key.

You will find this feature in Bots > Click on your Bot > Train your chatbot > Other Configurations> ChatGPT Model Configuration.
Conclusion
Integrating BotPenguin with ChatGPT opens up exciting possibilities for creating more intelligent and interactive chatbots. Combining BotPenguin's chatbot-building platform with ChatGPT's powerful language capabilities allows you to deliver rich and engaging conversations to your users.
Custom ChatGPT integrations can improve customer satisfaction and loyalty. A study by Forrester found that businesses that use custom ChatGPT integrations can improve customer satisfaction by up to 20%.
Remember, the integration process is just the beginning. Continuously iterating and refining your chatbot will result in a more seamless and delightful user experience.
So, follow the steps and process outlined in this blog, and start creating custom ChatGPT integrations with BotPenguin today!
Suggested Reading: