Introduction
The healthcare sector is undergoing a major digital transformation, and innovations are coming forth as fast as you can imagine.
Chatbots have become an essential feature of many businesses, especially in the healthcare sector. Making appointments with different hospital specialists on different days can be daunting for patients.
Research shows that waiting time is one of the primary reasons why people give up on accessing health services.
To reduce the waiting time and make things easier for patients, some hospitals have started using chatbots as virtual receptionists.
These chatbots can answer basic questions about appointment availability, explain how to book an appointment, and detect if a patient might need urgent care based on pre-determined criteria.
By 2022, 80-90% of queries will be handled by the chatbot itself. Sounds unbelievable, right?
Let's learn more about chatbot adoption in hospitals and its benefits!
What is an Appointment Booking Chatbot?
Chatbots are programmed to understand primary language to respond to patients' questions when booking hospital appointments or checking health information online.
A hospital chatbot can also be programmed to understand medical terminology and offer advice when needed.
1. Automated hospital appointment booking and scheduling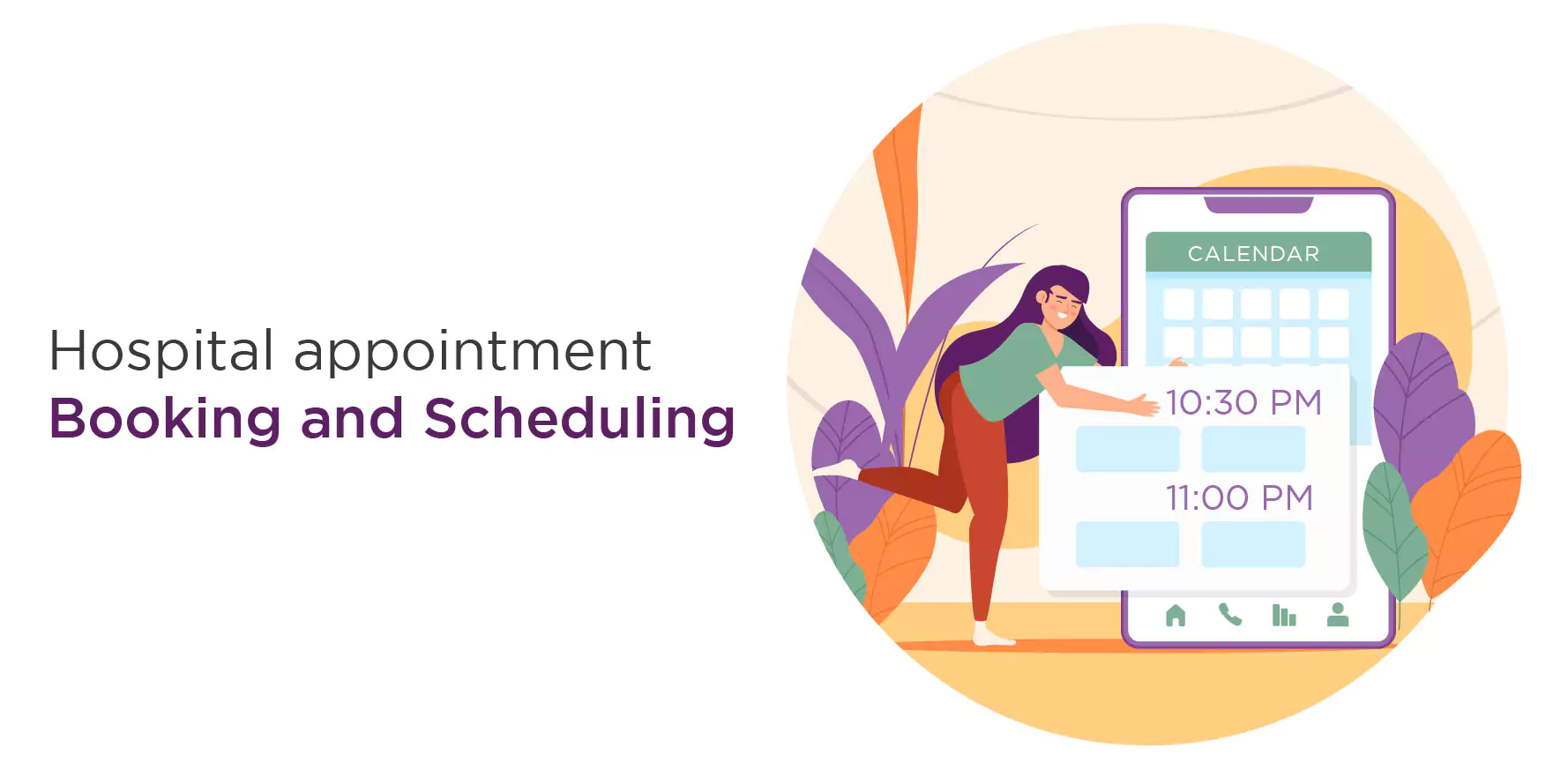 A hospital chatbot can help patients get appointments with the right doctor at the right time.
You can now do hospital appointment booking procedures virtually without visiting the hospital and waiting for a longer time.
The appointment booking chatbot goes through the doctor's schedule and automatically lines up further appointments for the day.
The hospital chatbot never fails to notify about the prior changes made in the scheduled appointment time.
Thus, it checks the availability of both doctor and patient and helps you select a date and time that works best for both ends.
When patients book their appointments, the booking bot can automatically set up a calendar event on the staff's calendars so that no clashes of double booking take place.
2. Improved responsiveness and 24/7 availability
The hospital chatbot works around the clock for 365 days.
Having a hospital chatbot slashes the need to perform the hospital appointment booking procedure only during clinic time. It also resolves the issues immediately if any occur.
Payment can also be made online with the help of a hospital chatbot. It efficiently answers all your queries in just a fraction of a second.
3. Saves loads of time
Compared to traditional methods like a call center or email, booking bots can significantly reduce the number of calls and emails the staff receives.
An appointment booking chatbot can help hospitals measure demand and identify gaps.
Hospital chatbots, for instance, would highlight days as gaps if patients made requests for specific days.
This helps the hospital staff see fewer busy days and identify opportunities to schedule more appointments.
This saves a lot of time as it is done automatically by the hospital chatbot and not manually.
4. Appointment and patient history records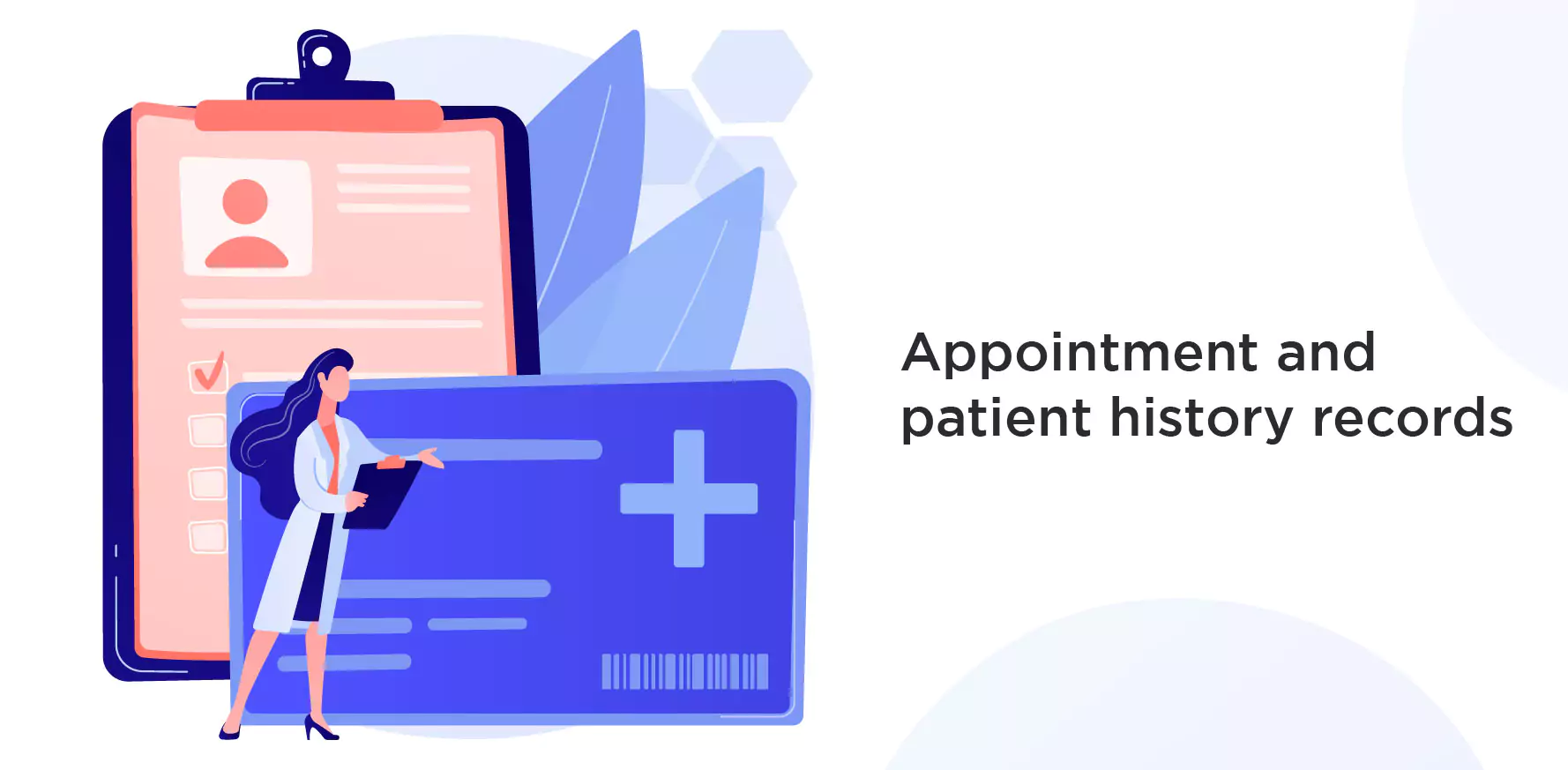 Hospital chatbots make it easier to access health records and lab results of every patient's old reports or recent ones.
History records help doctors to treat the patient better and unerringly.
The hospital chatbot also holds the records of all the tests and scans done by the patient till now.
5. Digitalization
The appointment booking chatbot replaces paper with the digitalized form filling that patients need to fill out before or during a visit.
Chatbots are also an excellent tool for engaging patients who don't physically visit hospitals very often but still want to stay informed about their health and monitor chronic conditions virtually.
Many patients have to fill out forms before a doctor's appointment or when requesting records or lab results.
Now, you can eliminate all these paper forms and have patients complete them online through the chatbot.
6. Improvised patient experience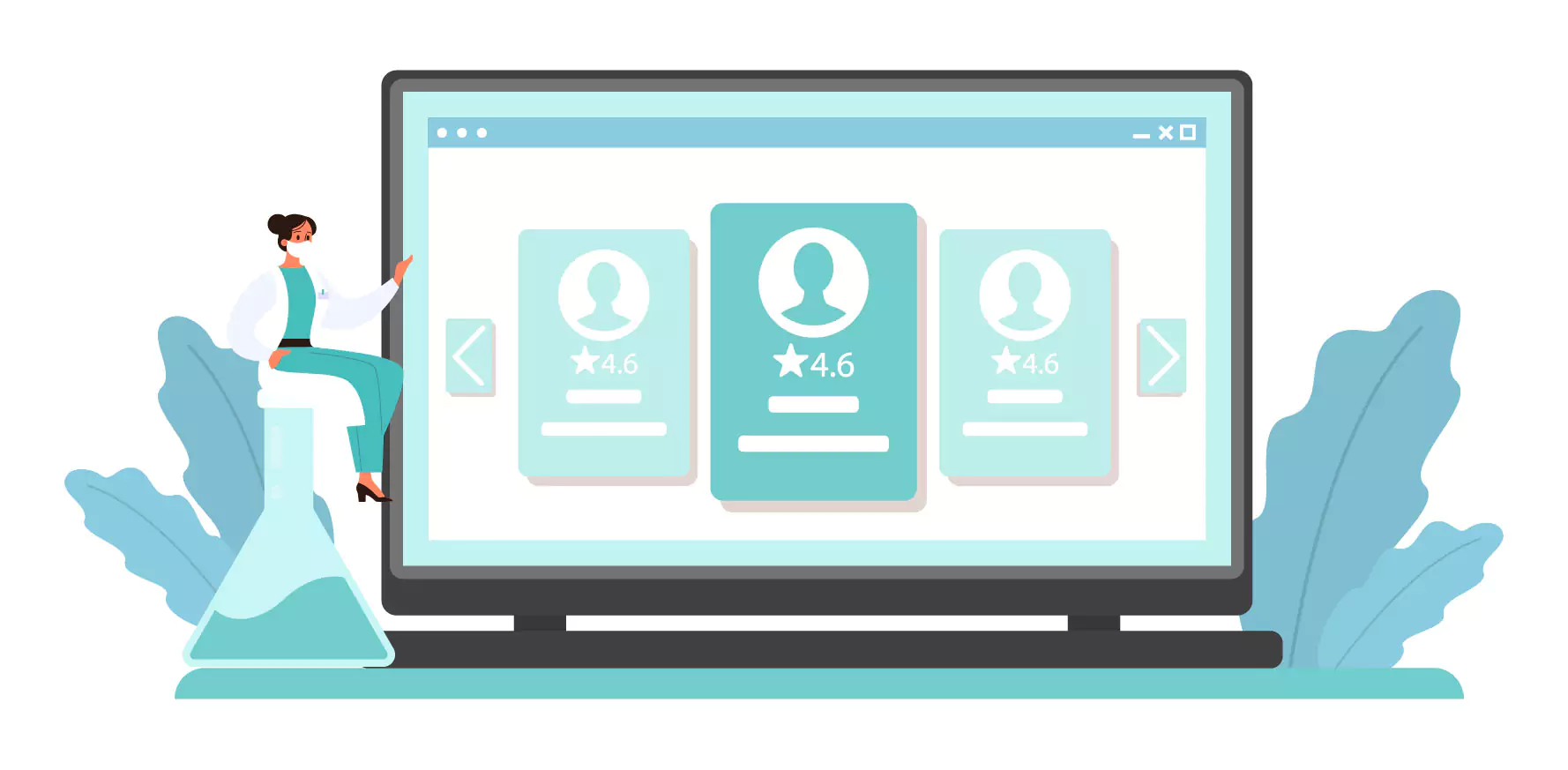 Chatbots can answer common questions 24/7 for healthcare facilities that use appointment booking software.
The facility can also communicate with a large volume of patients simultaneously and understand their needs better.
Recommendation of treatments and prescriptions by AI-based Hospital Chatbots also revolutionized patient experiences.
Conclusion
Chatbots are programmed to respond to specific questions and trigger events based on the answers provided.
The appointment booking chatbot helps in managing appointments. Chatbots can help hospitals manage appointments, patient inquiries, and other operations.
Now that you know how chatbots can help hospitals, you can start looking into getting one for your business.
Contact Botpenguin today and get the perfect chatbot for your business.
This chatbot-building tool is unique because of its 24-hour accessibility, lack of human error, zero waiting and developing time, high conversion rate, and excellent lead generation!
One can quickly and effectively construct an AI chatbot utilizing BotPenguin, the leading platform on the market, and help users achieve great success with their pursuits!
Call us today!