Chatfuel is unquestionably one of the best chatbot builders to consider for your company. However, some alternatives meet these promises while also providing all the tools necessary to create no-code, intelligent chatbots. Finding a no-code chatbot builder that isn't Chatfuel but has all the functionality is a challenge, whether you're a startup, a developing small business, or a major corporation. However, with the number of alternatives available on the market, it is possible to find similar, even better chatbot-building platforms. This blog details one such fantastic platform that is a great Chatfuel alternative and even comes at a better price- BotPenguin!
What Is BotPenguin?
BotPenguin is an AI-powered chatbot platform that allows you to quickly create amazing chatbots for your website, Facebook Messenger, and other platforms. Chatfuel is a no-code chatbot builder that is utilized by businesses all around the world. It was created in 2015, and over 7 million organizations have picked it for all of their bot developing needs. It is a social media message optimization company that focuses on Facebook Messenger and Instagram. Companies may use their bot creation tools to tap into the tremendous potential of conversational marketing and communications. Chatfuel helps organizations generate leads, enhance sales conversions, and improve customer service by utilizing automation technologies. You may also drive prospects from your Facebook advertisements to discuss with a bot using the platform.
What is Chatfuel?
Chatfuel is a bot-building system that provides people and businesses with a unified platform to construct AI conversational chatbots. Chatfuel intends to give customers an easy yet successful bot-building solution by incorporating simple editing tools, multi-user accounts, neuro-linguistic programming (NLP), and seamless third-party integration and analytics technologies. Users may quickly develop chatbots with Chatfuel's editing tools, even without prior coding or programming experience. From the Chatfuel dashboard, customers may specify the conversational rules applied by their chatbot. These set rules enable each chatbot to effectively comprehend and respond to user requests through phrase recognition and embedded NLP. Thanks to Chatfuel's integrations with Facebook, Twitter, and Dropbox, users may easily sync their bot with major platforms. Chatfuel aims to provide users with the resources they need to build a configurable chatbot that can meet any user's demands. Individuals can construct a chatbot to function as an event helper, personal avatar, or customer support adviser, depending on their needs. Furthermore, customers may obtain vital and actionable data about the success of their AI bot utilizing Chatfuel's analytics engine.
Chatfuel alternative: Key Features of BotPenguin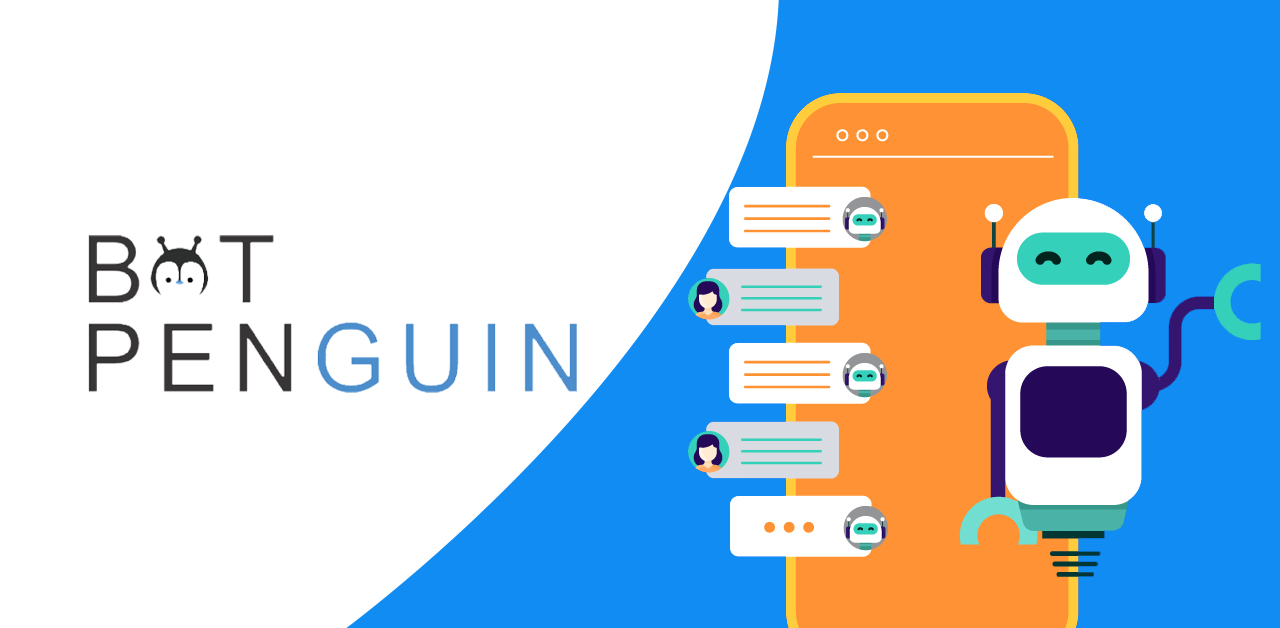 The features of BotPenguin is the following:
OmniChat is a patented technology that allows you to compose chat material once and utilize it across numerous platforms.
A consolidated chat inbox makes managing all client chats with your bots much easier.
Both iOS and Android applications can manage conversations across many messaging apps.
Website chatbots, Facebook Messenger Website Chat Widget, Q&A triggers, and chat forms are chatbot tools.
Audience segmentation tools make it simpler to target certain people.
All of your customer's communications history is saved in one inbox, and the chatbots are optimized for whichever device they use.
A drag-and-drop builder that works across all channels and is simple to use.
Facebook Messenger chatbot templates are now accessible.
Set up and test your chatbot with ease, thanks to the user-friendly UI.
Has a built-in live chat integration that can also be used when downloading their iOS and Android apps
It has a persistent menu, locations sharing, and email validation.
You can add custom fields and tag users with their audience segmentation function.
Provides broadcasts as well as organized sequences that let you see when the message was sent
Allows customers to subscribe or unsubscribe from sequences
Key Features of Chatfuel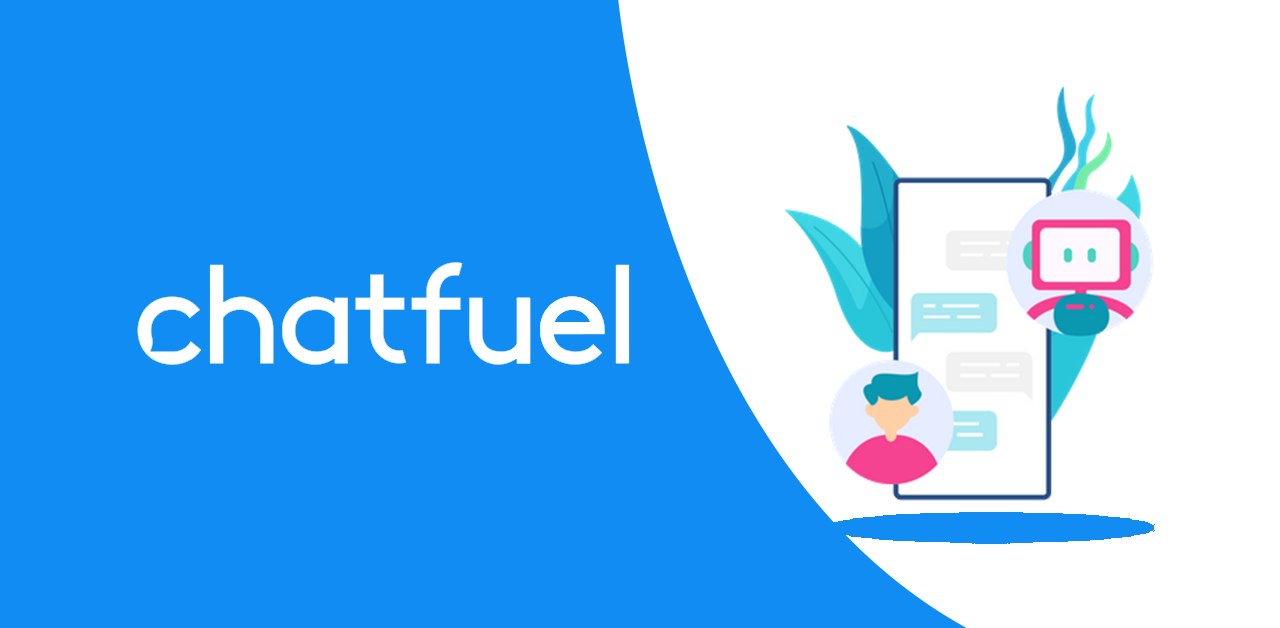 The key features of Chatfuel are:
Chatfuel provides a user-friendly editor that allows users to easily create, update, and build chatbots without programming or coding experience.
Chatfuel enables users to develop a versatile chatbot that may act as an event aide, customer service adviser, or sports team informant.
Thanks to analytics tools, users may quickly and easily collect and examine crucial information about chatbot performance and subscriptions.
Chatfuel integrates with various services, such as Facebook, Twitter, and Evernote, allowing users to effortlessly sync their bot with popular apps.
Users may utilize the Chatfuel dashboard to establish conversational rules, ensuring that the chatbot understands and responds to user requests quickly.
Chatfuel alternative: Pricing of BotPenguin
The cost follows like this:
Free plan is available.
King plan is for $4.
For Emperor, contact.
Chatfuel alternative: Pricing of Chatfuel The cost follows like this:
Free plan for up to 50 people
Pro plan starts at $15/month and scales based on the number of users
Premium plan with more sophisticated features and tools
Agency strategy created specifically for marketing firms
Why BotPenguin is the best Chatfuel alternative?
The reasons why BotPenguin is the best alternative for Chatfuel are the following:
Powerful bot builder: The BotPenguin no-code bot builder is unique. Its drag-and-drop and 'test the bot' capabilities provide the developer a more enjoyable bot-building experience and keep them coming back for more!
Multi-channel: Create a website chatbot on BotPenguin to communicate with your website visitors and create leads. Additionally, establish a presence on the most popular instant messaging networks, such as WhatsApp and Facebook, and give a complete client experience.
FAQ Builder: On BotPenguin, AI-enabled FAQ bots can now deliver tailored solutions to user inquiries. With BotPenguin's FAQ builder, train the bot on various intents and utterances across your whole knowledge set and progressively make it wiser.
Integrations: Get bespoke bot connectors and combine BotPenguin with the tools you currently use! Easy integrations with Google Sheets, Airtable, Shopify, Salesforce, Hubspot, and Calendar are available, to name a few.
Build Bots for All: Respond to your consumers' demands across several media and consolidate them into one platform. You can personalize dialogues at scale and increase brand value with an omnichannel presence.
Live Chat: Use the live chat to answer all of your customers' complicated questions! All BotPenguin platforms provide a human handover option that allows you to contact a live representative whenever you need to.
Messaging Platforms: Wherever your consumers are, be there! Create bots and automate consumer interactions on platforms like Facebook Messenger and WhatsApp to reach a larger audience.
Easy-to-Build & Easy-to-Deploy: The BotPenguin DIY framework allows anybody to create and deploy bots using its visual bot builder. There is no need for coding or technical assistance.
Web: By putting a bot on your website, you can give your business a personality. Answer every visitor's question, give product/service information, and create qualified leads from anonymous site visitors!
Templates: Need assistance creating chatbots for various scenarios? BotPenguin provides a collection of over 10+ templates for various industrial scenarios, each with a built-in script. You may select one, make changes to your information, and then launch it.
Quick Testing: You don't need to link your bot to Messenger to test it, unlike chatfuel. Regardless matter where you're deploying your bot on BotPenguin, you may preview it in the bot builder.
Conversational AI: Do you want a chatbot solely based on rules? BotPenguin offers many conversational AI products. On BotPenguin, you can use Dialogflow or IBM Watson to create and deploy conversational AI bots across different platforms.
Multi-lingual: When your consumers are from all over the world, you must be as well. By deploying multi-lingual bots on BotPenguin, you can create a bot that speaks your clients' language and improves their engagement.
Price: Chatfuel bills you based on the number of users you have. However, at BotPenguin, you only have to pay one fee. We make it reasonably simple with a single straightforward pricing plan covering all our services. You may also ask for customized pricing plans based on your needs.
Chatfuel alternative: The Bottom Line
It's easy to become overwhelmed while choosing between the two. However, each media has its own set of capabilities that may be more appropriate for one sort of business than another. Before deciding on a chatbot platform for your organization, go over the most important aspects of each one. Different pricing plans could be a deal-breaker as well. You can be assured that if you do your homework and know the marketing needs for your company, then BotPenguin is the best chatbot option on the market. Check out BotPenguin Related Article: Why is BotPenguin the best platform to develop a chatbot for a website? Find Out