With the Metaverse becoming a reality, everything in the future will almost certainly be built in and around Artificial Intelligence(on platforms like Chatfuel). If you were anywhere close to the news recently, you might have heard about how AI-Tech can now mimic just about anyone's voice! Next thing you know, humans have a personal AI assistant to answer calls and send texts on their behalf.
The latter is already a reality and a breakthrough in AI-Technology. They're called Chatbots. Chatbots have been around for decades, but only recently did the world discover their capabilities. Today, chatbots are used by pretty much everyone having an online business or Social media influence.
According to Drift's 2020 report, chatbot usage as a business communication channel has increased by a massive 92% since 2019. So, if you can't wait to get started with implementing a chatbot for your business, without further ado, here's the Chatfuel Tutorial, the Metaverse's favorite chatbot that offers an 'anyone can create a chatbot' model.
What exactly are Chatbots?
In the most simple terms, a chatbot is an AI-powered software solution that can embed into your webpage, app, or social media account to provide 24/7/365 customer support to your customers through text or voice.
A chatbot may identify itself as a chatbot or mimic a human being if it's programmed to do so. Think of it as your customer support agent minus the massive cost to your company.
Chatfuel Tutorial: What is it all about?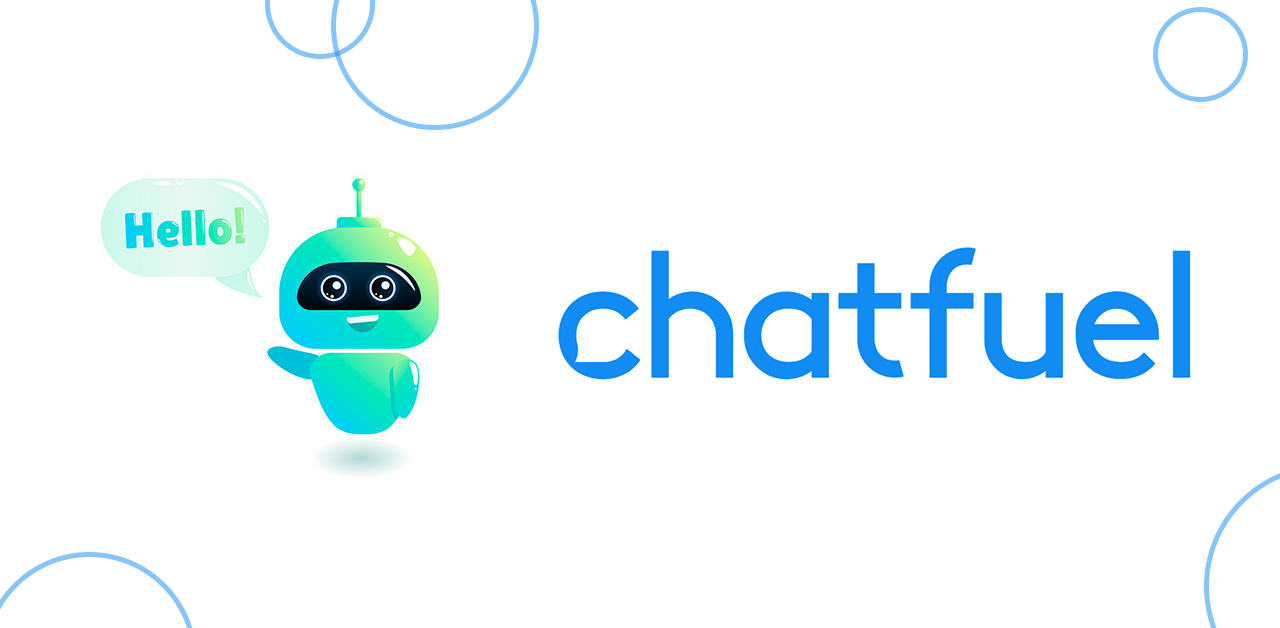 Chatfuel is a powerful chatbot builder platform that requires no coding knowledge. Chatfuel boasts about being versatile and providing full Automation to businesses, with the choice of templates, API, and even build-it-yourself features.
Missing out on leads and providing bad support is out of the picture. You can choose which option suits your business needs the best while also being convenient for you.
Chatfuel partners with Metaverse (formerly Facebook) to give businesses on social media a complete picture of their customers and leads. In fact, according to Chatfuel, 46% of the chatbots on Facebook are theirs. That's from the 300,000 that exist on Facebook Messenger!
As you can imagine, there are a ton of chatbots that can be created, deployed, and integrated to tackle multiple tasks that your agents cannot, like being present 24x7, giving instant replies, and having multiple conversations simultaneously.
Some chatbots are smarter than others and take on complex tasks, while some can only handle small tasks like giving a yes or no as an answer. Chatfuel chatbots can be programmed to do both.
Chatfuel Integrations
It can integrate with almost every third-party software out there. Integrating multiple software can make your customer engagement and Sales activities more effective, giving you the custom tools you need. Some of its most used integrations are with:
Shopify
Google Sheets
Zapier
Calendly
You can take your optimization game to a whole new level by using the API Platform to integrate Chatfuel with any website or software.
Chatfuel Most Used Features
Chatfuel has all the necessary features of a chatbot and more!
You can make powerful bots that do more than just interact with your customers. They can automate conversational pathways, redirect the users to a specific place or Website, and even answer FAQs.
This means users can feel like they're interacting with a human who can understand and empathize with them rather than an emotionless answering machine. Chatfuel's most used features available across all plans are
1. Flow Builder
The intuitive flow builder lets you build automated dialogue scenarios with users easily with the drag-and-drop interface so that you can generate leads, answer FAQs, offer discounts, and more.
2. Ready-made Templates
Whether you have a free plan or a paid one, you can make full use of Chatfuel's templates. With over 30 options, create your first chatbot that hits home and feels authentic.
3. Automate all communications
Bring all your customers or interactions to one platform by Automation: Instagram, Facebook, stories, comments, mentions, and whatnot. Easily segment and export all leads captured with the chatbot to Chatfuel's built-in CRM.
4. Shift from Chatbot to Live chat
Some queries require a personal touch or may be unknown to your chatbot. In such a case, you can program the chatbot to connect the lead to an actual agent or yourself to take over immediately.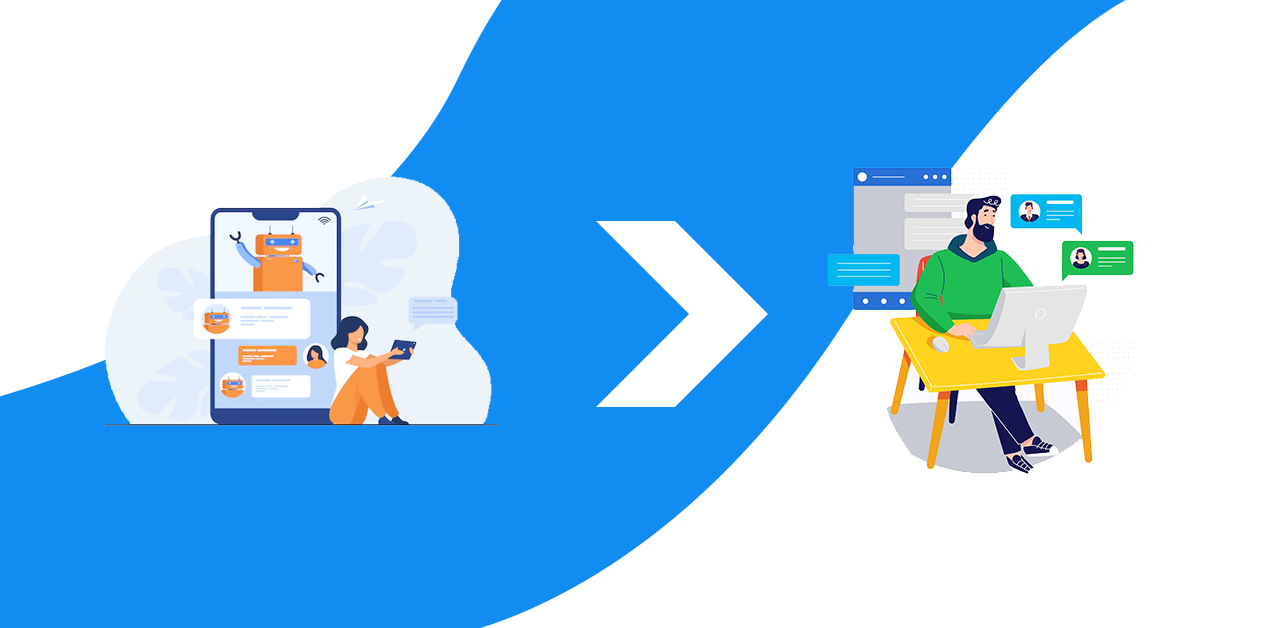 Chatfuel Tutorial [In 2023]
Before we dive right into it, it's important to note that you can make and use Chatfuel in multiple ways - From a premade template to building one from scratch.
To begin with, go to the dashboard page on Chatfuel and sign in with your Facebook account.
Connect your Facebook page to Chatfuel.
Begin building your custom bot by navigating through the platform. The automation tab has blocked, flows, and the option of setting up AI. And that's all the tools you'll need to build a bot.
Building a bot using a template
The best choice at your disposal is if chatbots are still new to you and you don't know how to code. Selecting a template is like selecting a ready-made suit; it might not be tailor-made for you. However, it might be sufficient if you're still experimenting. Here's how you can make one-
Open your Dashboard and sign in.
Go to Automation and select the Flows tab.
Click Add Group or flow.
Click Add from templates.
Use the search bar to navigate through categories and narrow down the list.
Choose the template that best suits your business design and goals.
Click Use this template.
Building a custom chatbot from scratch
Building a custom chatbot can be a very daunting task. But like a tailor-made suit, it fits your business needs perfectly and acts as a reflection of your brand. It's an ideal option if you're already aware of how chatbots work. Here's how you can build a custom chatbot flow-
Open Dashboard by signing in.
Go to Automation and add a flow. You can do this for Instagram or Facebook. (Adding a flow will let you type a custom entry point. This can be a link to your Website or product)
Add a starting block to your workflow canvas; this will let you optimize the logical thinking and response of the chatbot and build separate flows. (The customers cannot interact or see the starting block, its purpose is to navigate through separate flows)
Connect the entry point with the starting block to interact with each other.
Create generally asked questions in the Flow tab. For example, "What is the price of this product?"
Add a custom response to the question, for example, "our product costs $300." and join the flow with the response tab; this will prompt your chatbot to reply every time a customer asks this question on your linked social media page.
Keep building responses to similar questions and working on flows. Your most basic bot is already ready to roll.
How can Chatfuel benefit your business?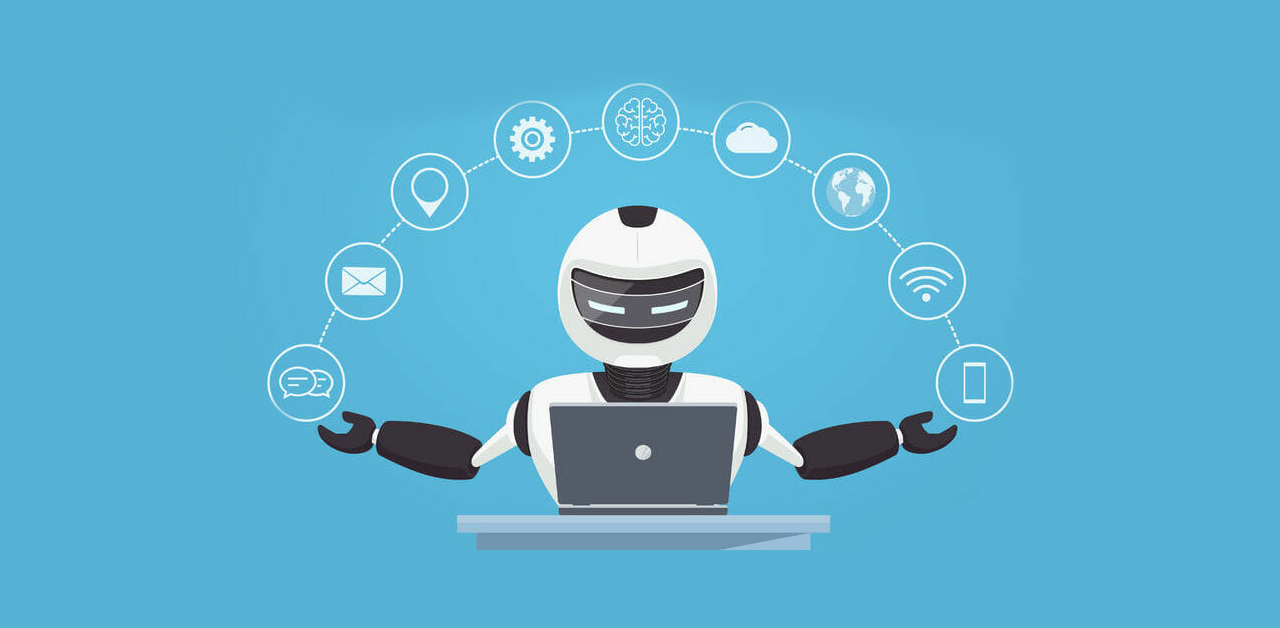 1. Interface
Chatfuel comes with a user-friendly interface and editor. If the interface is clunky, your workflow and productivity will suffer. Luckily, Chatfuel has an interface that's simple and clean. It's minimal, with no unnecessary tabs or categories. Every section serves a purpose. On the other hand, the editor enables you to edit and design chatbots easily without any knowledge of programming or coding.
2. Unlimited Integrations
Chatfuel supports integration with several services, including Facebook, Twitter, and Shopify, allowing you to easily sync and make full use of popular applications. And if you feel motivated enough, use the API to Integrate it and personalize it perfectly to align with your Website.
3. Data Analytics & CRM Platform
With data analytics capabilities, users can collect and view valuable information on chatbot performance and customer subscriptions from different channels quickly and effectively. It also compiles all of it on one CRM platform. You can dictate the conversational rules through the Chatfuel Dashboard to ensure the chatbots understand and answer user requests efficiently.
4. eCommerce
Chatfuel's integration with Shopify can benefit your business in one major way- Cart Abandonment. This integration allows you to send a message to users who added a product to their cart but didn't finalize the purchase. By sending them a personalized message, you can recover the order and increase your sales.
Moreover, you can receive payments from users directly through your chatbot by using the Stripe integration on Chatfuel.
5. Pricing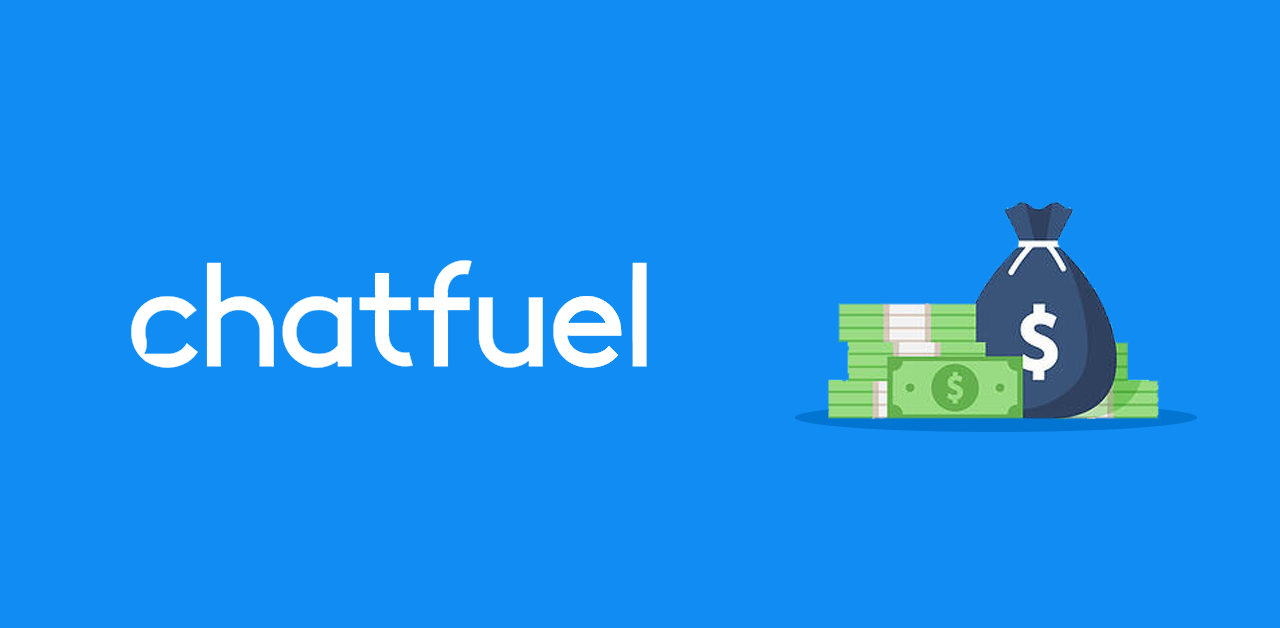 Chatfuel offers a Tiered Pricing system. It means you'll be charged based on how many users have interacted with your bot at least once since it was launched on Facebook and Instagram combined.
Free Plan- $0/Mo
One Chatbot
Up to 50 users
Pro Plan starts at $15/Mo/500 users- $150/Mo/25k users
Free plan plus access to users or leads management
Premium Plan- $199/Mo/
Everything in Pro plus
Custom bot building by the Chatfuel expert team
Bulk Pricing for Facebook/Instagram accounts
Live personalized onboarding and calls
Chatfuel comes with a free plan that lets you access all the features as long as you have less than 50 subscribers.
The pro plan's pricing goes up with the number of subscribers you have after the 500 subscribers mark. A very feasible pricing plan.
Suppose you're willing to step up your influence game. In that case, Chatfuel also provides a Premium plan, which gives you VIP support, synced cloning, a dedicated Account Manager, and a white-labeled dashboard.
Conclusion
Chatbots are getting more advanced each year. According to research by Comm100, chatbots could handle 68.9% of chats from start to end. On average, in 2019. Chatbots are cementing themselves as crucial tool in customer support.
Chatbots will undoubtedly be a part of our future, helping both consumers and businesses, easing their tasks, and saving time. Chatfuel provides a great chatbot solution for businesses and influencers, mainly targeting social media handles like Instagram and Facebook for a fairly reasonable price.
With the rise of the Metaverse and other futuristic AI- Tech, Chatfuel's powerful chatbots are one to look out for. It gives a structured interface, a ton of elements, the option of sending messages to certain segments, multiple integrations, and great analytics, all for free.
You can follow the steps above in the tutorial and install Chatfuel to see how it works for your business.
You can also try BotPenguin; BotPenguin's chatbot comes with a number of templates and integrations such as Facebook, Whatsapp, Telegram, and many more.
Check Out BotPenguin!