Conversational marketing is a way to communicate with your customers through live chat(Smartsupp), voice, video, or messaging apps. This type of communication allows your customers to get personalized service and feel that they are essential to your business. It has changed the way businesses communicate with their customers and will continue to do so in the future.A chat widget on a website is an excellent customer service tool. It helps you connect directly with your customers and solve their problems. You can improve your customer satisfaction and increase your sales. A hybrid combination of live chatting and conversational marketing is Smartsupp. Here is an in-depth look at the organization and how it can be a good fit for your business and consumers.
What is Smartsupp?
Smartsupp is a free live chat software that turns visitors into customers. Smartsupp was an idea by a Czech company with headquarters in Prague. The service came in 2014 and currently serves over 50,000 companies worldwide, including small businesses, startups, large enterprises, and e-commerce sites like Decathlon or Pixmania. Smartsupp is a customer care solution that enables businesses to communicate with visitors on their websites. It offers a live chat widget that can be customized and integrated with websites, Facebook pages, and mobile apps. Its key features include visitor tracking, engagement statistics, and canned responses. The founder's vision is to make Smartsupp the leading live chat solution for small businesses. The company has been profitable since 2014 and functioning without any external investment. The current team size is 20 people.
Smartsupp: How Does it Work?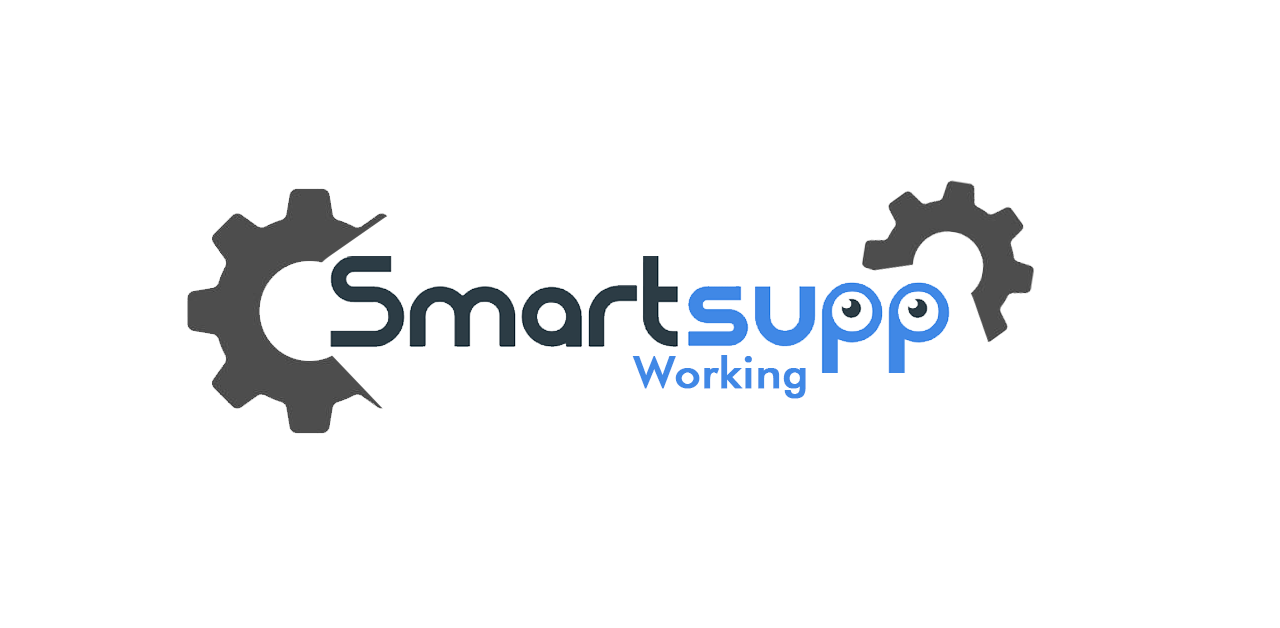 Smartsupp is a live chat tool for websites that allows you to communicate with your visitors. It is easy to install and use, and it's free. You can forge a connection with your visitors in real-time. You can immediately help the visitor with a problem or answer his question.
Here is an example of a situation where Smartsupp proves itself to be helpful:
A visitor visits your website and uses live chat to start a conversation. You receive an email notification about the new message. You open the dashboard and answer the message within 5 minutes. You read more about the visitor on his profile card; you found out he was browsing for headphones, so you sent him a link to your headphone category. The visitor buys the headphones, leaves a good review, and shares his purchase with friends on social media. You made a successful sale! Thanks to Smartsupp, you will never miss another sales opportunity. Never lose another customer because of long waiting times or unanswered emails again.
Smartsupp: Benefits And Features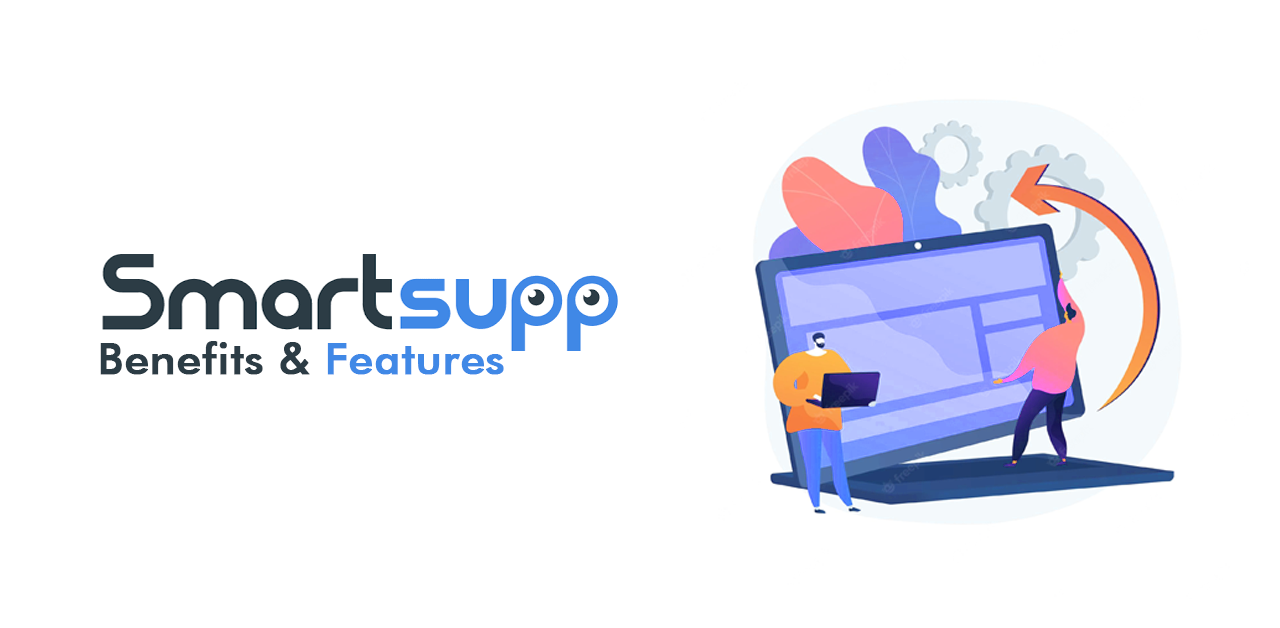 Smartsupp is a live chat software with visitor recording and website analytics. It is a tool for customer service, sales, and marketing departments; you can use it as a call center or instant messenger. Smartsupp offers the following features:
Recording visitors (on desktop) and displaying them on the map
Customizable widgets for website and mobile apps
Advanced targeting for messages
Live chat with customers (including video calls)
Integrations with Google Analytics, Facebook Pixel, Zapier, etc.
Chatbot
You can use Smartsupp live chat to increase sales, give excellent customer service, improve usability and gather valuable feedback.
Increase sales
Chat with visitors on your website in real-time and increase conversions. Smartsupp allows its customers to see their visitors in real-time, record their visits and chat with them. You can chat with your customers directly from the Smartsupp dashboard, mobile application, or your email client.
SmartSupp offers excellent customer service
Provide personal and friendly service to your customers. Answer their questions immediately. You can also segment your customers (e.g., by location) and initiate chat conversations with them when they arrive at your website.
Smartsupp: Improve usability
Learn what visitors are looking for on your website. Improve the usability of your website based on its behavior. Smartsupp also provides its users with traffic statistics, such as the number of visitors, bounce rate, average time spent on the website, and other metrics. Google Analytics integration (via GTM) collects this multi-metric information.
Smartsupp: Gather valuable feedback
Find out what visitors think of your products or services. Learn how others evaluate them. The software also provides its users with traffic statistics, such as the number of visitors, bounce rate, average time spent on the website, and other metrics. With Smartsupp, you'll get a complete picture of your visitors and learn what's important to them. You can see what they're looking at, how far they scroll down the page, which links they click on, etc.
Chat with visitors in real-time
Monitor the activity of your visitors on your website in real-time. See where they click and what they type in the chat, even if they do not send a message.
Customizable chat window
Customize the look of the chat window according to your brand. Change colors, the text of buttons, or upload your logo - everything is possible without any technical knowledge.
Chat from everywhere
Send messages from your smartphone, tablet, or computer. Chat with visitors wherever you are. You can also use desktop apps for Windows and Mac, so you will not miss any critical chats.
Smartsupp: Benefits
It is an all-in-one solution for companies that want to communicate with their customers effectively. Smartsupp makes it possible to communicate directly with your customers on your website or mobile app. Its live chat allows you to create a personalized experience for each visitor. As soon as someone comes to your website, he becomes one of your contacts, and you can see his activity history: where he came from, what pages he viewed, which links he clicked on, etc. You can also customize the messages you send to him based on his preferences and previous behavior. You'll also learn what's important to your visitors by checking out the pages they visited, how far they scrolled down them, and which links they clicked on. It will help you understand their needs better and personalize their conversations accordingly. When someone new visits your website or mobile app, Smartsupp enables you to get in touch with them via live chat immediately. In Addition, you can store their contact info and create a more personalized offer for them later on.
Smartsupp: The Differentiating Factor
The precision and comprehensive analytics features of SmartSupp give you an edge over all other platforms in the market. Analytics are a feature of every chat software out there. Still, implementing the data you get from holistic reports matters for your business.
What's so different about SmartSupp's Reports?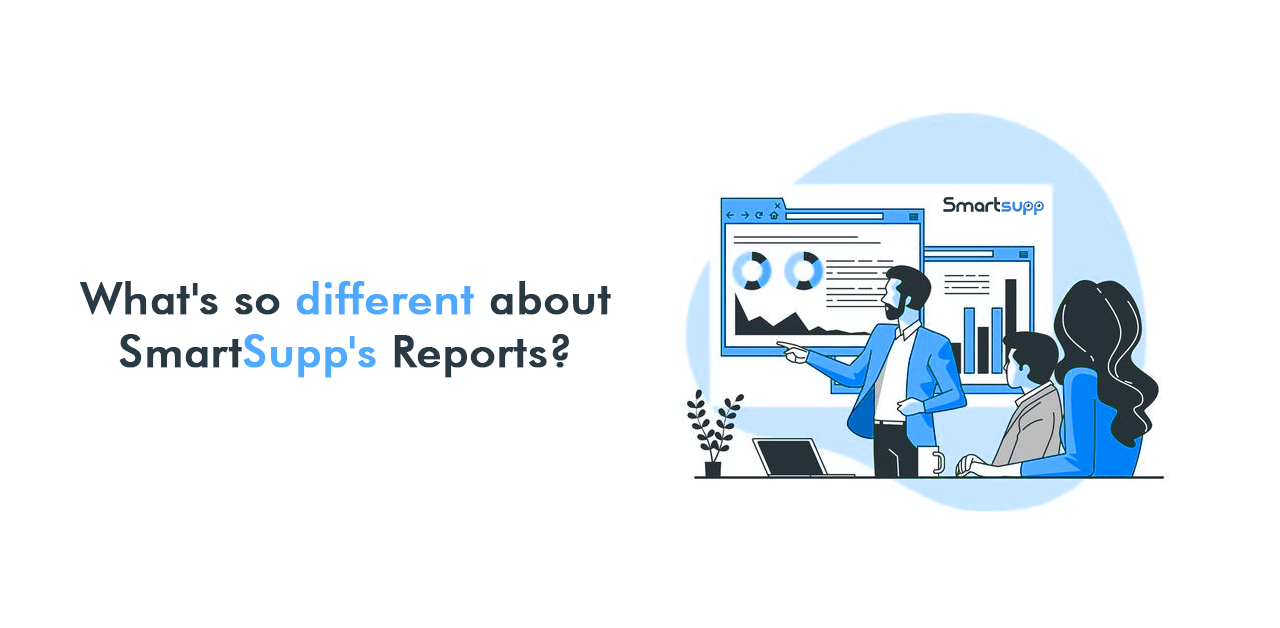 The main focus is on e-commerce businesses and other organizations that want to get closer to their customers and provide them with a personalized support experience. With Smartsupp, you can see how your visitors behave on your pages and what creates engagement for different users. You can track and create a mirror image of the consumer experience. Here are the following metrics that will help you with this crucial task:
Location
Device Type
Pages Visited
Time Spent On Pages
Cart Value
Customer Satisfaction Score
Drawbacks
The Disadvantages: A small team is responsible for SmartSupp. While they are constantly working to improve the product, they do not have the resources of larger companies like Google or HubSpot. Suppose you attempt to use Smartsupp in tandem with your software provided by these larger companies. In that case, you may find some hiccups and errors. There is no free demo available. If you want to test out the product before committing, you will need to pay for at least one month of service. There are promo codes available online that you can use to test it out.
SmartSupp: The Bottom Line
SmartSupp is an easy-to-use live chat platform for e-shops & websites. The most significant benefit is that SmartSupp is a universal platform. They have Android, iOS, and a desktop app for Windows and Mac OS. Moreover, the web application works in all browsers, and you can run it on all operating systems. The main goal was to create a live chat that would be easy to use and powerful at the same time. It is an all-in-one solution for companies that want to communicate with their customers effectively. A beginner can quickly learn to use the platform with minimal effort and achieve their conversion goals. However, one alternative to SmartSupp is BotPenguin.It lets businesses configure their chatbots to answer customers' questions and qualify leads. It also lets one create chatbots for whatsapp, facebook messenger, telegram and other such platforms to connect with audiences on multiple platforms. Moreover, it can integrate with tools such as Slack, Google Business Suite, and WeChat, making it ideal for companies that need to reach global audiences.