Ironically, in the homeland of WhatsApp, the USA, less than 30% of people use WhatsApp daily. Meanwhile, in countries like India, Germany, the Middle East, and Austria, WhatsApp is a widely used messaging platform.
To speak about WhatsApp was bought by Facebook in 2014. Since then, it over 2 billion monthly users have used WhatsApp. In India alone, WhatsApp has over 400 million monthly users. According to Pew Research, only 20% of North American adults have WhatsApp applications on their phones. Whereas over 69% of Americans use Facebook and 73% use YouTube.
Despite being highly popular in other countries, WhatsApp cannot gain popularity in North America. Although WhatsApp users are rising, the app is still unknown to most. You might be asking, why isn't WhatsApp so popular in North America? Why is WhatsApp not their default messaging platform? What are the alternatives to WhatsApp that people use in North America?
If your head is swarming with all these questions, this article is for you.
What is WhatsApp?
WhatsApp is a universally acclaimed instant messaging app created by two software programmers, Jan Koum and Brian Acton, in 2009.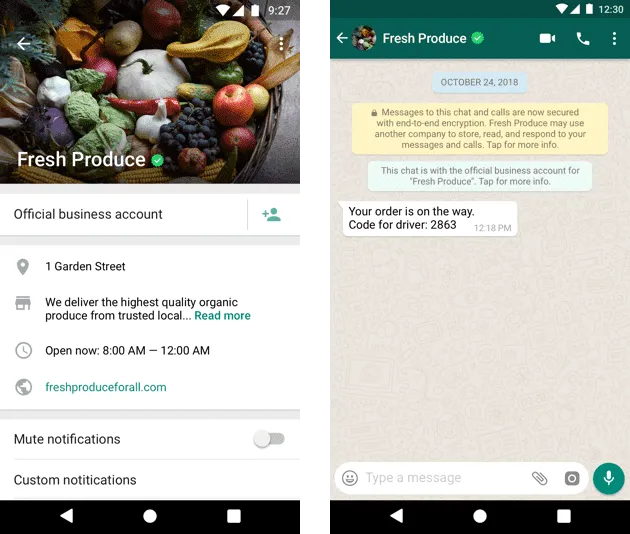 WhatsApp provides an efficient and user-friendly platform for communication, used by over 2 billion people worldwide every month. Users are privy to a myriad of features, including the ability to send text messages, share various forms of media like photos and videos, make voice and video calls, and even indulge in group chats.
Regarded as the third most-used application globally behind Facebook and YouTube, WhatsApp was bought in 2014 by Facebook for a staggering $19 billion, marking the social networking giant's biggest acquisition to date.
Who is Actually Behind WhatsApp?
WhatsApp was the brainchild of two software engineers, Jan Koum and Brian Acton. Launched in 2009, WhatsApp swiftly gained popularity across the globe, drawing the attention of Facebook Inc.
Consequently, Facebook acquired WhatsApp in 2014, marking its largest acquisition till date, costing a whopping $19 billion. Today, Facebook is the driving force behind WhatsApp, although the app operates independently.
Under Facebook's ownership, WhatsApp continues to expand its user base, offering a wider range of features whilst prioritizing end-to-end encryption to ensure user privacy.
Along with WhatsApp Chatbot, BotPenguin offers chatbot creation for other social platforms like:

Add a WhatsApp bot to chats so they may contact you or send alerts to keep everyone updated on shared chores; a bot may be added to a WhatsApp differently.
WhatsApp in North America?
The most widely used messaging platform globally is WhatsApp. After Facebook and YouTube, the instant messaging app for mobile devices has the third-highest number of users. The app has over 400 million monthly users in India and virtually worldwide. It was started in 2009 by two software programmers, Jan Koum and Brian Acton. It quickly expanded, and in 2014 Facebook bought it for $19 billion. It is now the most costly acquisition for Facebook to date.
WhatsApp is incredibly popular worldwide, but only 74.9 million Americans use it. When compared to other platforms like YouTube or Facebook, that is insignificant. Even some Americans are unaware of WhatsApp and its capabilities. Americans might not be interested in WhatsApp, but people in various other nations love the app for a variety of purposes.
Many people increasingly use WhatsApp for activities other than banal talks and chats, such as making reservations, conducting business, and reading news. It's essential to how people communicate in other nations, and many users use it as their preferred messaging tool.\
Number of WhatsApp Users in US from 2019-2023
WhatsApp's popularity in the USA has steadily grown over recent years. In 2019, approximately 68.1 million US mobile phone users accessed WhatsApp. The figure has since grown and is projected to reach around 85.8 million users by 2023.
While this growth might not match that of other countries, it's clear that the question "Is WhatsApp popular in USA?" can be answered affirmatively – the app is indeed gaining traction in the American market.
Reasons Why WhatsApp is not popular in North America ?
There are many reasons why WhatsApp is not so popular in North America
Privacy Concerns
Despite being end-to-end encrypted, the fact that Facebook controls it causes some users to have privacy concerns. The app also includes capabilities like location sharing, last seen, knowing if someone is online or not, etc. These characteristics are viewed as defects by many Americans. There are still some issues even though some of these functions can be disabled.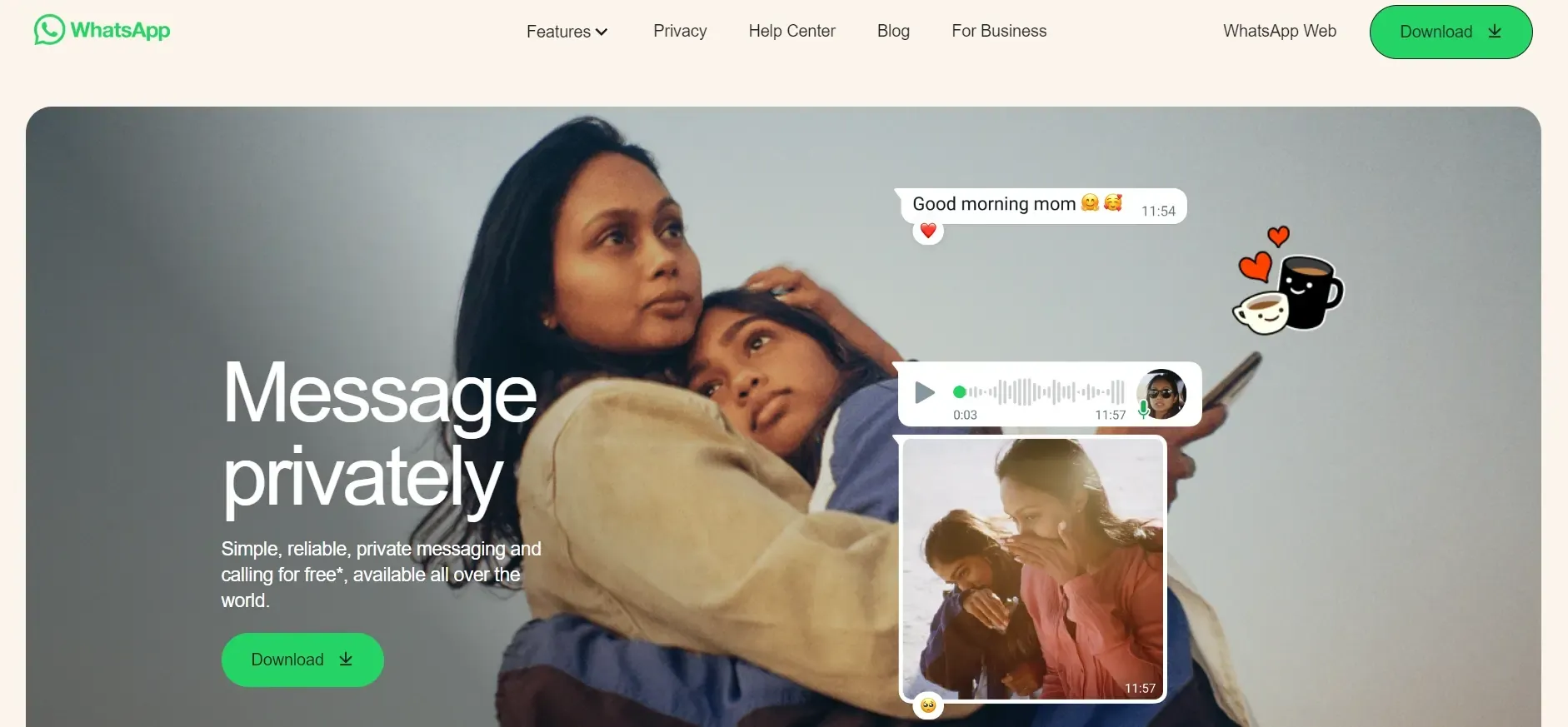 Strong SMS platform
You most certainly have a mobile phone contract if you own a mobile phone in the US. The offerings for users are quite alluring because the mobile market is extremely competitive. Almost all offers provide flat pricing for SMS and free minutes. Therefore, your mobile phone is a very effective and affordable messenger service in the US. Furthermore, data bundles in the US are pricey. Therefore, sending an SMS is more affordable than using WhatsApp. Why alter?
Presence Of Other Messaging Apps
Facebook Messenger is a popular messaging program in the US and SMS. Even though Facebook also owns it, many Americans who currently use Facebook prefer it because of its extensive history. It works nicely with SMS to give Americans a wide range of instant communications alternatives.
In addition to Facebook Messenger, other social networking sites, including Snapchat, Instagram, and Twitter, also offer messaging services. So Americans may use those channels to communicate with anybody they want without hassle. There is no need to add WhatsApp to the mix when there are many possibilities.
Facebook Messenger has a firm hold on the US market.
Of course, this does not mean that Americans use no messenger apps. In addition to traditional SMS, Facebook Messenger is popular for sending messages. Nearly everyone in the US who you wish to text may be reached using Facebook Messenger and SMS.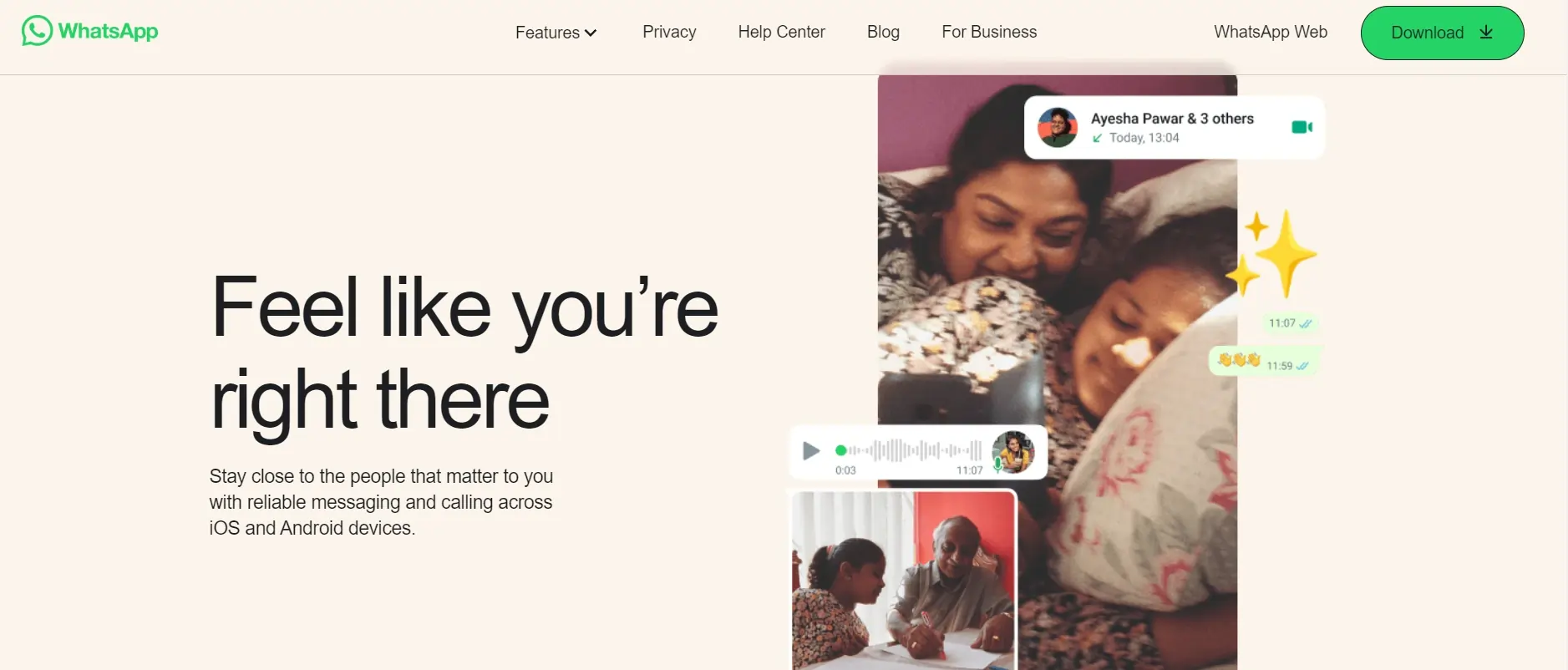 Who needs a third service that offers nothing unique or superior if you already have Facebook Messenger and your mobile provider and use them to connect with all your friends and acquaintances?
Travel habits don't align
The Hispanic community in the United States uses the app the most frequently, according to Pew Research, which highlights one of WhatsApp's most well-liked features: its global reach.
Regarding international texting, which Americans do less than people from other nations, WhatsApp plays a crucial role. That could be related to Americans' remarkably different travel habits from other nations.
Americans don't go abroad at the same rates as other comparable countries for socioeconomic reasons: Forbes reports that only 42% of Americans have a passport, much fewer than the 76% of Welsh and Britons and the 66% of Canadians.
Users are app-weary
Users are also growing weary of new apps. The apps on their smartphones already fill the screens. Users grow pickier when it comes to installing new applications.
Since more apps compete for space on smartphones, few people see the benefit of downloading one that doesn't provide anything novel or a better or more affordable service, as WhatsApp does.
iPhone Usage
Many Americans use iPhones and other Apple goods in addition to the fact that there are alternative messaging apps. To text another iPhone user, utilize the built-in texting program on these phones, called iMessage.
They can now use iMessage instead of WhatsApp, thanks to the free use cost.
They look for WhatsApp alternatives
Users who have relatives or acquaintances abroad are the only ones who genuinely benefit from WhatsApp in the US. After all, WhatsApp is filling a market void created by US cell phone contracts. Without special packages, it is incredibly expensive to phone or sends SMS outside the US.
Thus, most Americans who use WhatsApp do so mostly out of obligation to relatives or friends who live abroad and very infrequently out of the independent decision. Of course, some people in the USA are worried about data security and want a more secure alternative to Facebook, Skype, or traditional SMS.
However, many use messaging programs like Telegram or Signal rather than WhatsApp, which has some security concerns.
Openness To Technological Innovation
Although the US is a tech metropolis, its citizens are less receptive to new technology developments. It was unnecessary to investigate WhatsApp because other messaging services already functioned properly. This attitude toward technology has been ingrained in us since our first dating experiences.

Americans continued to use AIM when the rest of the world used MSN and ICQ for online communication. They utilized desktop computers long before switching to Gchat, Facebook Messenger, and AIM.
What are the Alternatives to WhatsApp?
There are different popular alternates to WhatsApp
Telegram
Telegram is a popular alternative to WhatsApp, boasting over 200 million active users worldwide. This cloud-based app operates on a variety of platforms, including mobile devices and desktops. Similar to WhatsApp, Telegram adopts a double-tick system that demonstrates when a message has been received and read.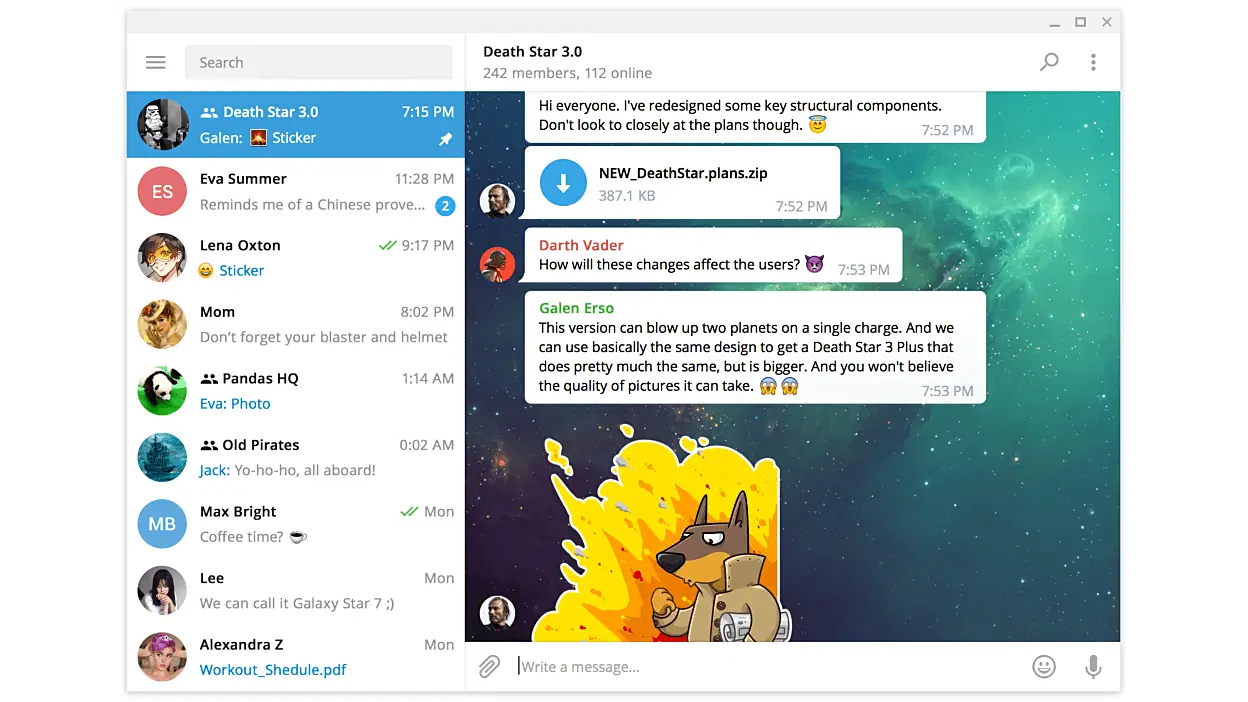 Although end-to-end encryption is available for voice calls and "Secret" chats, it's worth noting that standard channels, group chats, and one-on-one conversations use cloud-based encryption, which could be accessible to the company or potential hackers. However, Telegram does support multimedia file sharing and automatically deletes messages after a predetermined period.
Key features:
End-to-end encryption for voice calls

"Secret" chats with default E2E encryption

Cloud-based encryption for standard channels, group chats, and one-on-one conversations

Automatic message deletion after a predetermined period

Multimedia file sharing support

Open API and protocol

Stickers and GIF support

Lightweight and fast performance
iMessage
Exclusively available on iPhones, iPads, or Macs, iMessage is a fitting and robust substitute for WhatsApp. It is integrated seamlessly into the iOS and macOS experience and can send SMS and MMS messages to recipients regardless of the app they use. iMessage offers text, video, and audio messaging, but doesn't support video and audio calls.
In addition to offering group chats and sharing GIFs and photos, iMessage integrates with Apple Pay in many countries. Apple asserts that iMessage boasts strong security measures, claiming that the app cannot have a backdoor opened by the government, ensuring your messages remain secure.
Key features:
Text, video, and audio messages (but not video and audio calls)

Group chats

GIFs and photo sharing

Integration with Apple Pay

Enhanced security with no backdoor access for the government

Encrypted communication

Read receipt and typing indicator features

App extensions for additional functionality
Signal
Signal is an open-source, highly secure, and reliable messaging app that offers an exceptional alternative to WhatsApp. It prioritizes user privacy while excelling in providing a user-friendly experience. The app uses end-to-end encryption for all mobile and desktop communications, ensuring maximum security.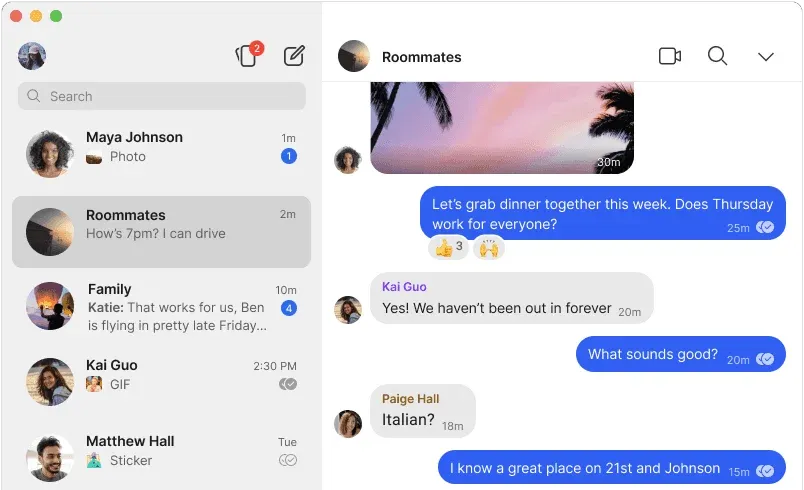 Signal offers superior protection against MITM (Man-in-the-Middle) attacks, which target vulnerabilities to intercept messages. Moreover, Signal ensures data privacy by neither collecting nor maintaining user logs and maintaining encrypted local storage for communication history, preserving information security even if the device is lost or stolen.
Key features:
End-to-end encryption for all traffic

Enhanced protection against MITM (Man-in-the-Middle) attacks

No collection or storage of user logs

Utilizes SSL/TLS protocols

Optional access to your contact list

Encrypted local storage for communication history

Disappearing messages

Built-in image editing
Viber
Viber is a multi-platform messaging and internet calling app with an interface that closely resembles WhatsApp. It syncs with your contact list, enabling natural flow of communication with friends and family. Viber supports voice and video calls among its users, which makes it an attractive choice for those seeking additional functionalities.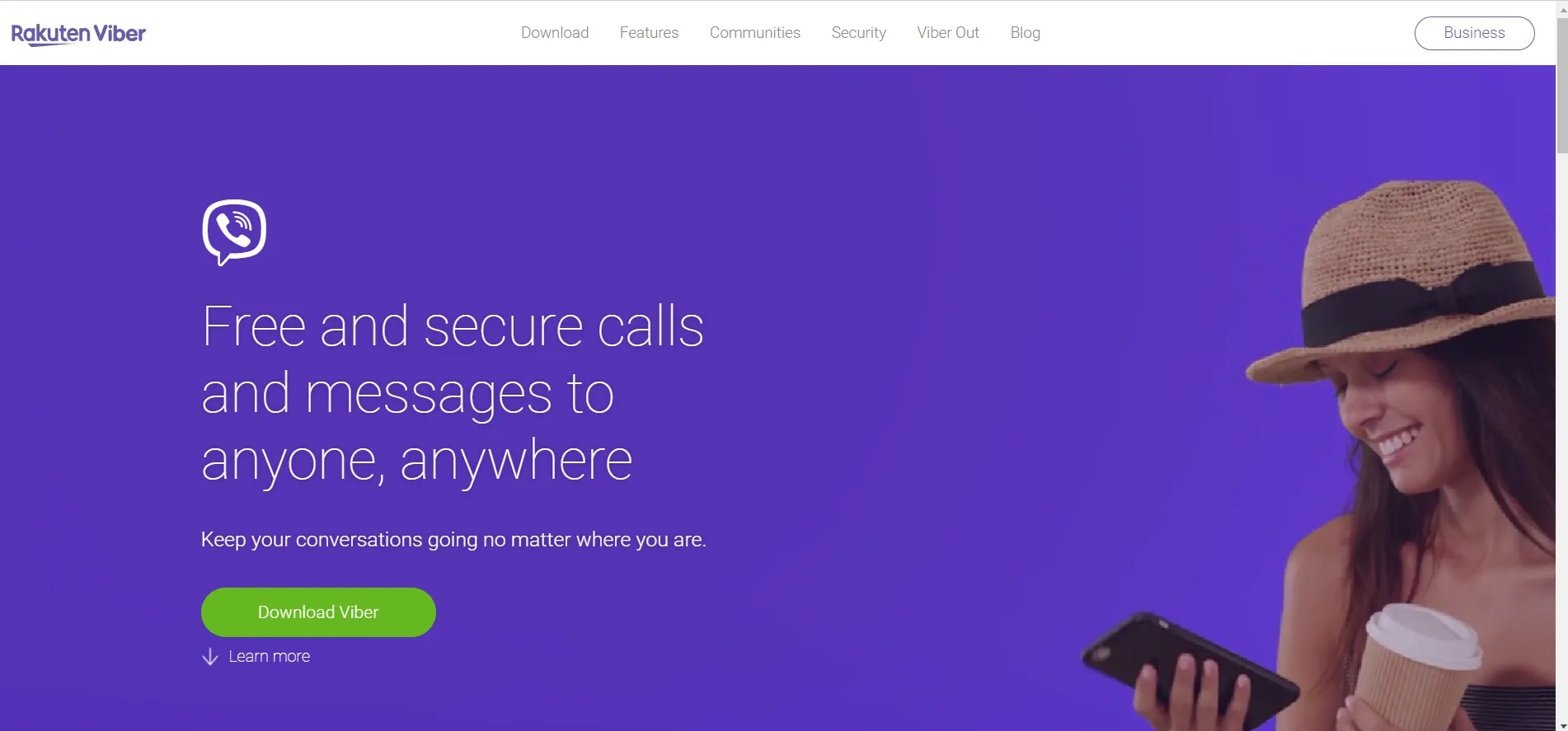 Along with standard encrypted chats and calls, Viber features instant video messaging, customizable sticker packs, and a wide range of extensions for easy access to third-party services, making it a solid alternative to WhatsApp.
Key features:
Encrypted calls and chats

Instant video messaging

Sticker packs and GIFs in chats

Group chats and calls

International calls to non-Viber users at low rates

Public and private channels

Chat extensions for easy access to third-party services

Location sharing
Facebook Messenger
With over 1.2 billion users worldwide, Facebook Messenger is a serious contender to WhatsApp. Integrated with Facebook and popular in North America, Australia, and parts of Europe, the app has a vast user base. Messenger is feature-rich, offering group conversations, text, image, video, and audio messaging, as well as video and audio calls
.
Its unique ephemeral picture sharing option allows sending friends pictures that expire after a day, which is similar to Snapchat. By providing an array of entertainment options, such as instant games, polls, and events, Facebook Messenger offers a comprehensive messaging experience.
Key features:
Group conversations

Text, image, video, and audio messaging

Video and audio calls

Expire-after-a-day picture sharing feature, similar to Snapchat

Instant games

Polls and events

End-to-end encryption using "Secret Conversations" feature

Integration with Facebook and Instagram.
Threema
Threema is a robust messaging app prioritizing security and privacy. Based in Switzerland, it provides end-to-end encryption for all data, including messages, shared files, and status updates. Messages are deleted from servers immediately after delivery.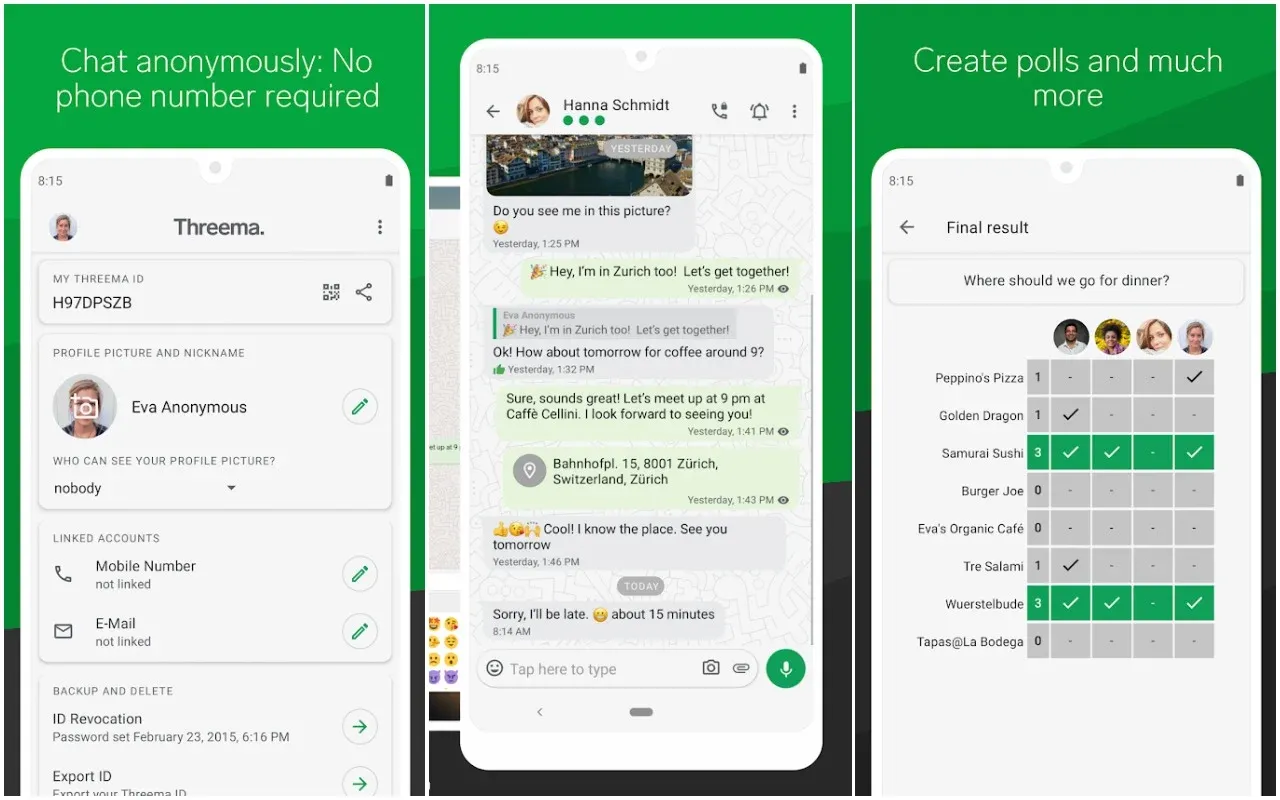 A unique feature of Threema is that it can operate without a phone number or email address, providing you with an anonymous way to chat and call.
Key Features:
End-to-end encrypted voice calls, group chats, and shared files

Anonymity, no need of phone number or email address for signup

Polls creation and distribution

Data caching on local devices

Built-in media viewer and player

Syncs across multiple devices
Discord
Initially designed for gamers, Discord has become a general-use platform where people can join or create servers for group chats or one-to-one messaging. It supports voice, video, and text communication.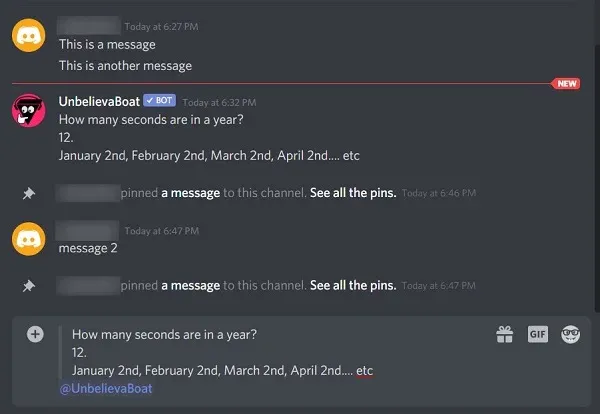 The app is free to use and boasts a robust API allowing strong integrations with other apps.
Key Features:
Chat, voice, and video capabilities

Customizable servers for group chats

Invite-only private servers for security

Integration with gaming and streaming platforms

Bot and server moderation tools
Kik Messenger
Kik is an instant messaging app allowing users to connect via individual messaging or group chats. It does not require your phone number for registration. Users can send messages, pictures, GIFs, videos, and games.
Kik also has an open-source Bot shop for added entertainment and functionality.
Key Features:
User anonymity, only requires username for signup

Multimedia messaging (photos, videos, GIFs)

Unique code scanning for quick connection

In-app browser for shared links

Integrated bot shop
Line
Line is a popular messaging app especially in Japan. It supports voice and video calls, messages, and a vast array of stickers.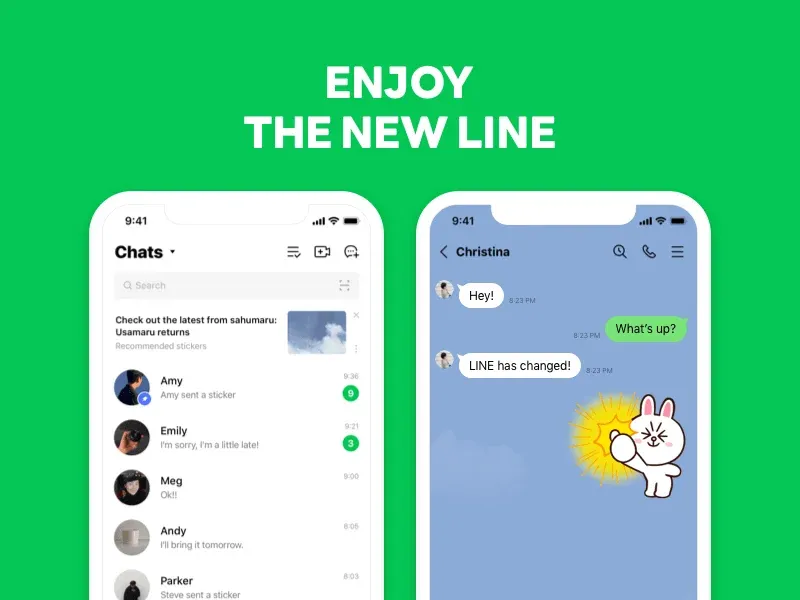 Users can follow their favorite brands, celebrities, and companies with Official Accounts. Add-on apps including Line games, Line Music, and Line Webtoon are also available.
Key Features:
Multimedia messaging, voice and video calls

Greater array of stickers

Timeline to share moments with friends

Official Accounts to follow celebrities and brands

Suite of add-on apps
Wickr Me
Reputed for its advanced security features, Wickr Me offers end-to-end encrypted messaging, voice calls, and video conferences.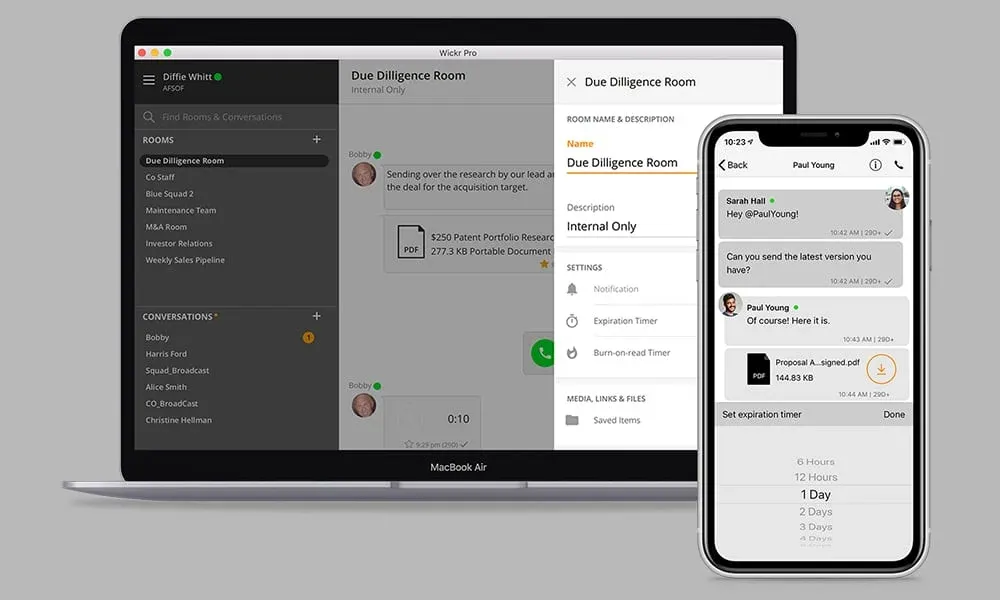 It does not log user metadata or communications and includes features like screenshot detection and self-deleting messages.
Key Features:
End-to-end encrypted messaging, voice calls, and video conferencing

Self-deleting messages

Does not track user metadata

Screenshot detection

No phone number or email address required for signup
KakaoTalk
KakaoTalk is a fast and multi-faceted messaging app providing free chats and calls. It allows users to send messages, photos, videos, and voice notes.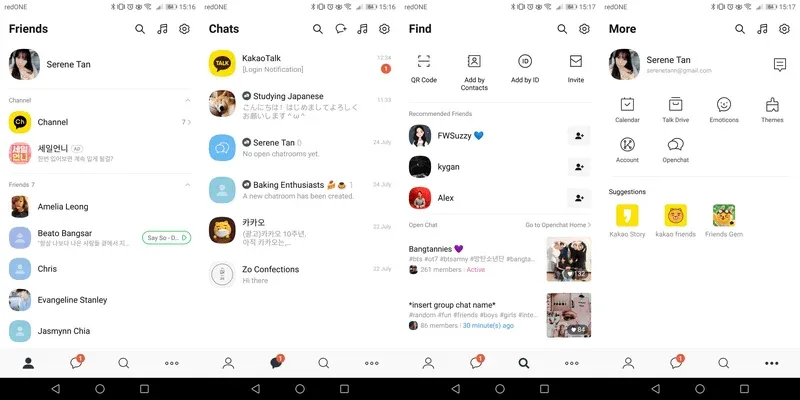 A standout feature is its vast array of digital stickers.
Key Features:
Free chats and calls

Multimedia messaging capability

Massive collection of digital stickers

Scheduled messages

Open Chat for connecting with new people
Snapchat
Snapchat is is an engaging way for friends to keep in touch. It supports multimedia messaging, text chat, and story-sharing for a wider audience.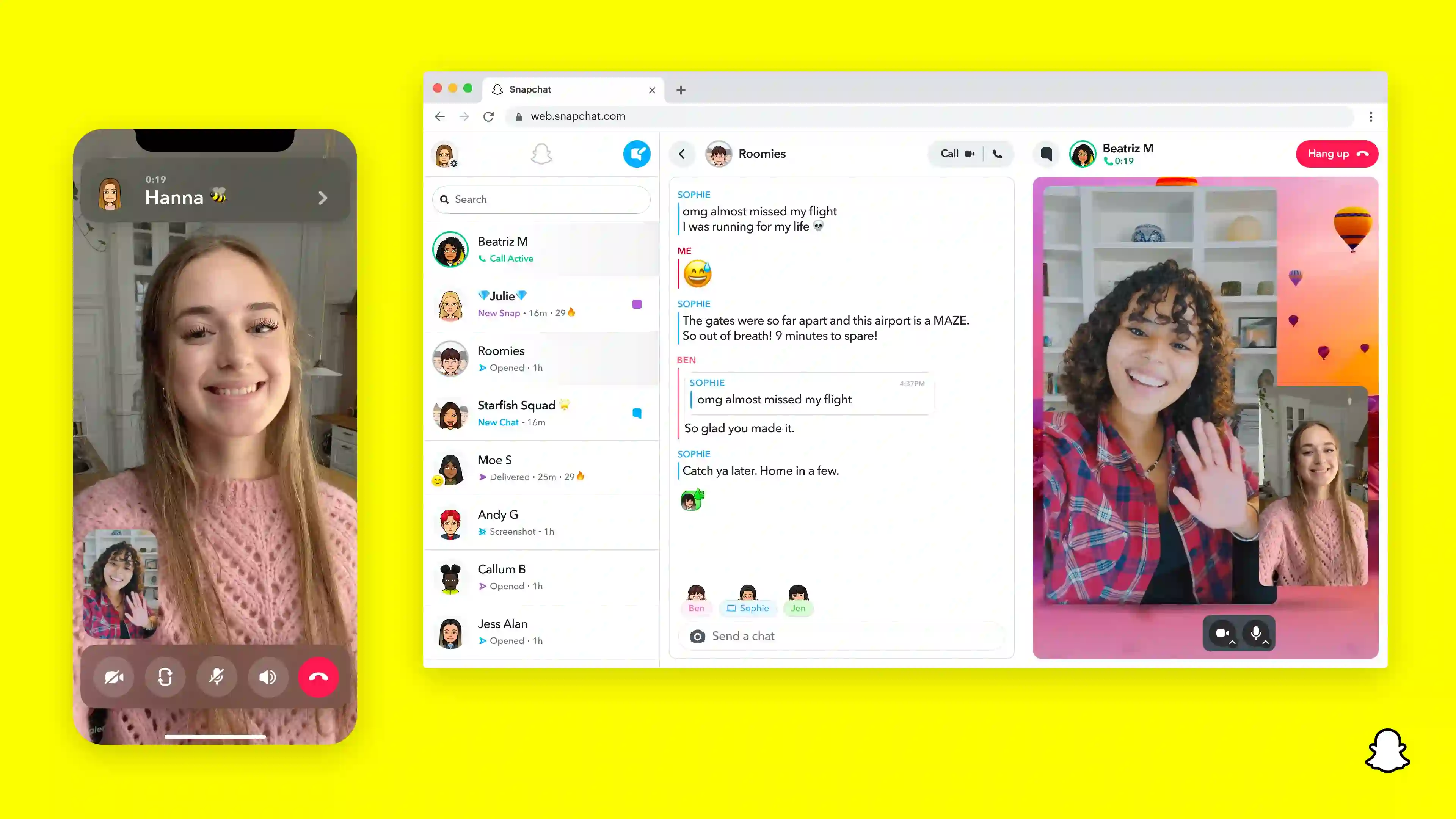 Unique features include lenses that alter appearance and reality in photos and videos, as well as timed disappearing messages.
Key Features:
Photo and video messaging with augmented reality effects

Disappearing messages after seen

Stories and Discover for public sharing

Geolocation features
Skype
Skype specializes in providing VoIP services, allowing users to communicate via text, voice, and video across various devices.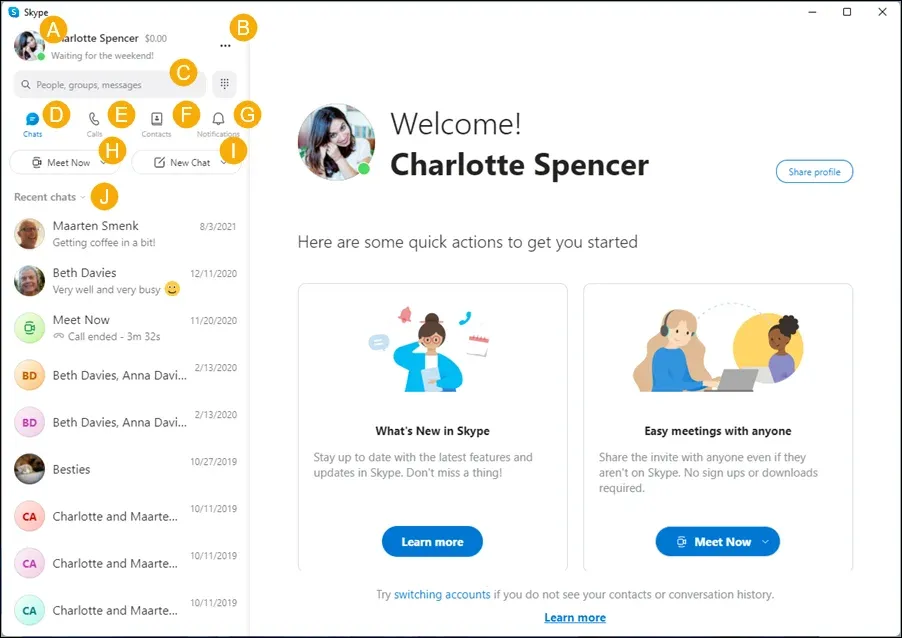 Other features include group conversations, screen sharing, and a real-time translator for language barriers.
Key Features:
Multimedia messaging, voice and video calls

Group conversations

Real-time translation

Screen sharing

Skype-to-Phone calling service
WeChat
WeChat is an all-in-one communications app, offering text, voice, and video calls along with social features like "Moments". Standout features include integrated payment functionality and "Mini Programs" (small apps within the app).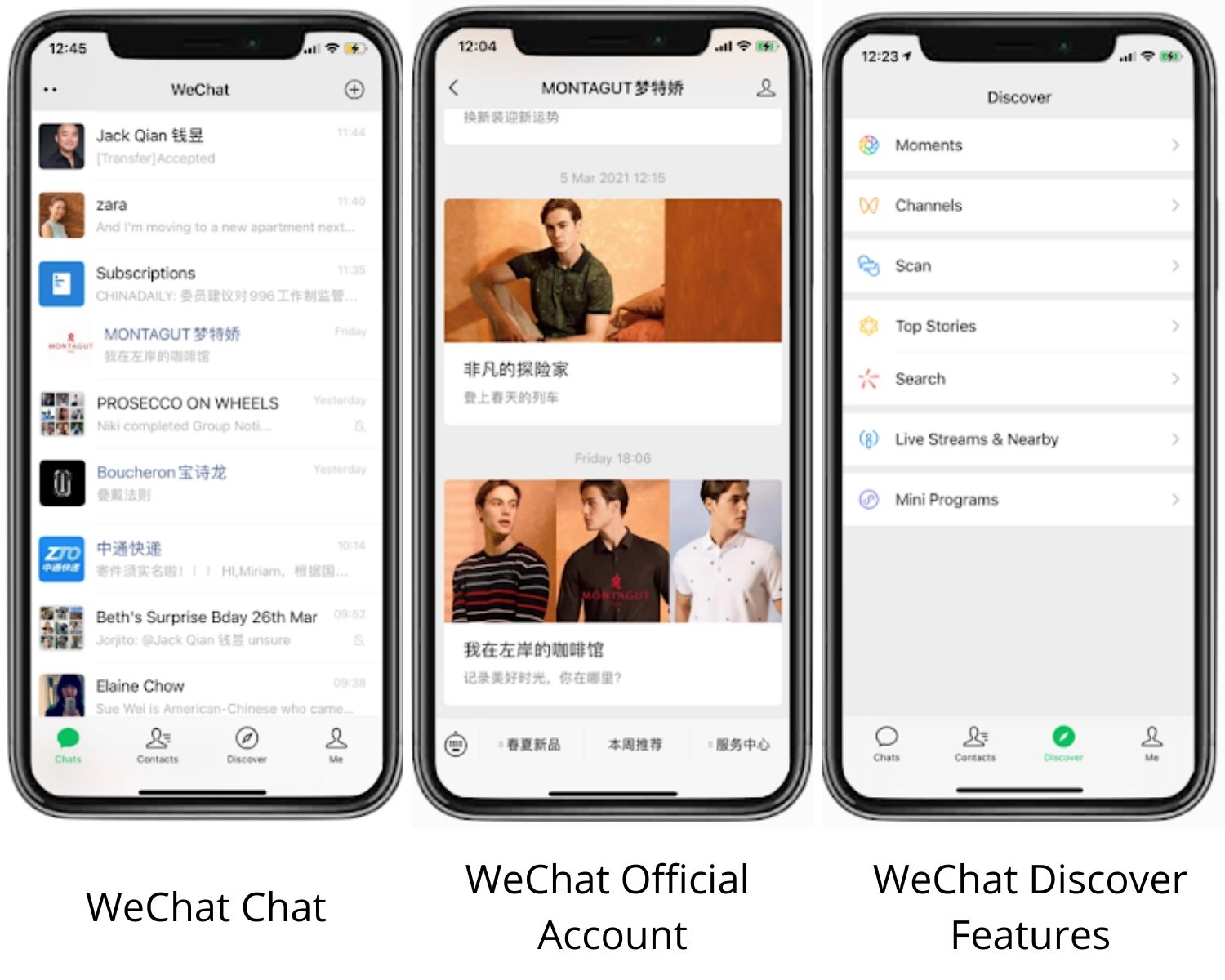 Key Features:
Text, voice, and video chats

Social feed to share photos and status updates

Instant money transfer

Integrated city services in select cities

Mini Programs for added functionality
Tango
Tango provides free video and voice calls, text messaging, and photo sharing. A standout feature is its emphasis on community engagement, with public chat rooms and social feeds.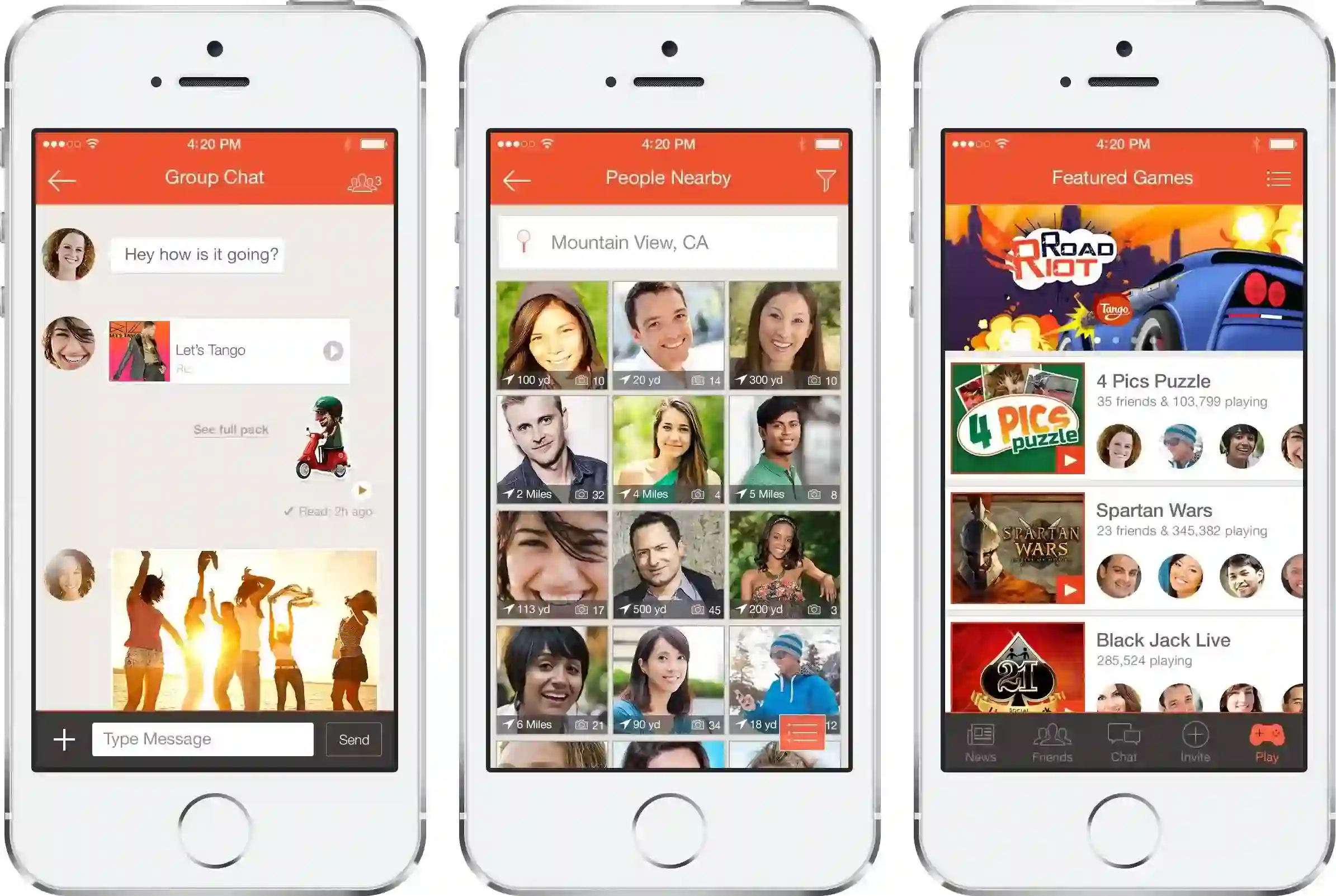 Key Features:
Free video and voice calls

Text messaging and photo sharing

Public chat rooms for social engagement

Social feed for photo and status sharing

In-app games and music streaming
Voxer
Voxer is a walkie-talkie app that allows users to send live and recorded voice messages as well as text messages, pictures, and videos.

It offers end-to-end encryption and also includes a "recall" feature that lets you remove a message from both your device and the recipient's device.
Key Features:
Voice messaging with "walkie-talkie" style

End-to-end encryption

Recall feature for message deletion

Multimedia messaging

VoIP functionality and group chat
Conclusion
In conclusion, Americans' lack of interest in WhatsApp is caused by rational factors. They have a wide range of choices. Therefore WhatsApp is not necessary. Since most mobile data plans in the US include unlimited SMS texts.
Therefore, most individuals do not feel the need to download third-party apps like WhatsApp, Line, etc., to contact each other. Instead, they use SMS. Of course, many millions of Americans continue to use WhatsApp. You can look through the list of alternatives to WhatsApp above and select one that appeals to you.

Frequently Asked Questions (FAQs)

Why isn't WhatsApp as popular in North America as it is in other regions?
WhatsApp's popularity in North America is relatively low compared to other regions due to strong competition from existing messaging platforms like iMessage, Facebook Messenger, and SMS/MMS services.
These platforms have already established a significant user base, making it challenging for WhatsApp to gain traction.
Are there any cultural factors influencing the lower popularity of WhatsApp in North America?
Cultural factors play a role in WhatsApp's lower popularity in North America. The preference for certain messaging platforms may vary across regions due to cultural norms, existing communication habits, and social networks.
Additionally, the dominance of platforms like iMessage, which comes pre-installed on Apple devices, contributes to WhatsApp's lower adoption.
How does the availability of alternative messaging apps impact WhatsApp's popularity in North America?
The availability of alternative messaging apps, such as iMessage and Facebook Messenger, significantly impacts WhatsApp's popularity in North America.
Users often stick to the platforms they are already familiar with, and the convenience of using pre-installed apps or platforms integrated with existing social networks reduces the need for additional messaging apps.
Is the lack of integration with North American telecom carriers a reason for WhatsApp's lower popularity?
The lack of integration with North American telecom carriers is not a primary reason for WhatsApp's lower popularity.
While some messaging platforms leverage carrier integration for services like SMS fallback, WhatsApp's focus has been on internet-based messaging, which works well even without carrier integration.
Are privacy concerns a factor in WhatsApp's lower popularity in North America?
Privacy concerns have played a role in WhatsApp's lower popularity in North America, especially after controversies surrounding data sharing policies.
This has led to some users seeking alternative messaging apps that they perceive as more secure.