In 2021, WhatsApp surpassed all other messaging platforms. WhatsApp usage increased by 40% as a result of the pandemic. WhatsApp users now send approximately 100 billion messages per day.
WhatsApp's enormous popularity stems primarily from sending complimentary messages between Android and Apple phones. Because of the app's simplicity and user-friendliness, WhatsApp has become indispensable for many people in maintaining social contacts.
The massive increase in WhatsApp Chatbot usage over the last few years has created many business opportunities. With the arrival of the WhatsApp Business API in 2019, organizations can now maintain customer contact via WhatsApp. As a result, companies are now even more accessible to their customers. Indeed, this is a significant differentiator in service and the customer experience in competitive industries like retail. Hence the benefits of Whatsapp Chatbot are beyond major.
On the other hand, customers expect a company to be available 24 hours a day, seven days a week, which can quickly strain customer service. As a result, connecting a chatbot to your WhatsApp is a good idea.
What exactly is a Whatsapp Chatbot?
WhatsApp chatbot is an automated software that runs on the WhatsApp platform powered by rules or artificial intelligence (AI). People communicate with the WhatsApp chatbot through the chat interface, just like a natural person. It's a collection of automated responses that mimics a human conversation on WhatsApp.
A chatbot on WhatsApp looks precisely like a chatbot on any other messaging platform. A user can send a text message to a company using the WhatsApp Business number. When this occurs, a chatbot will initially pick up the letter and attempt to determine what the news is about and respond to it.
If the chatbot fails, it will, after a series of questions, for example, transfer the conversation to a human colleague. In addition to contacting the organization directly, a company can initiate an exchange if an opt-in has previously been given. These are also known as WhatsApp messaging templates.
How do I create a Whatsapp chatbot?
Before building a WhatsApp chatbot, you must complete three significant steps.
Step 1: Comply with WhatsApp API constraints.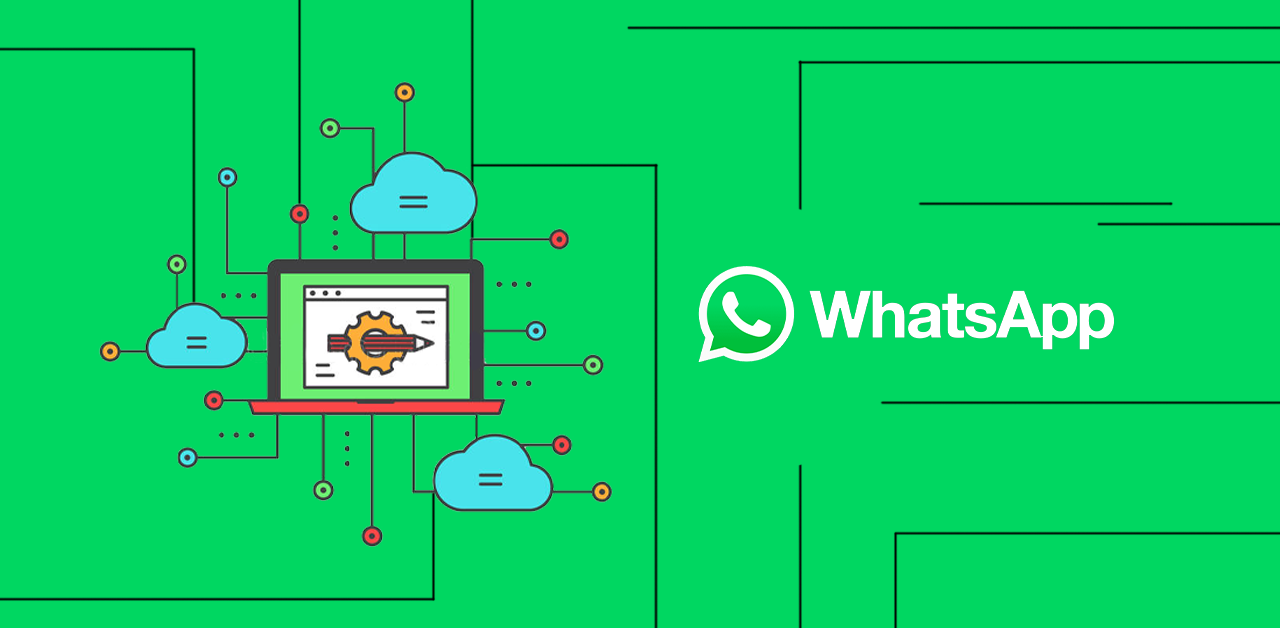 WhatsApp considers the following four essential factors:
Company Size- As previously stated, WhatsApp keeps its API closed and does not allow everyone access. WhatsApp has made its API available to medium and large businesses. It is difficult for small businesses to obtain API access. However, obtaining an API as a small business is not impossible. Your best bet is to get in touch with WhatsApp global business solution providers. Or find out more about small business solutions.

Industry- WhatsApp considers the industry in which your company operates. API access, for example, is difficult to obtain in the following sectors:

Government

Political parties

Self-employed software developers

Financial industry (gaming, gambling)

Adult content, entertainment

Weapons

Alcohol

Tobacco

Medical care

Supplements
As WhatsApp encourages financial services, retail, education, real estate, and telecom, it is easier for these industries to obtain API access.
The chatbot's purpose is the most critical limitation- WhatsApp does not permit chatbot use for marketing or promotional notifications. WhatsApp chatbots are best for customer service and non-promotional notifications. You are more likely to obtain WhatsApp API access in such cases.

Compliance with WhatsApp Policies- You must adhere to the WhatsApp Business Solution Terms and the WhatsApp Business Solution Policy. Scrutinize them and ensure that your company is adhering to these policies.
Step 2: Download the WhatsApp Business App
Suppose you have reviewed the WhatsApp API limitations and are confident that you are eligible. In that case, the next step is to register your business in the WhatsApp Business App.
WhatsApp Business profiles are classified into two types:
Official business account (also referred to as a "green tick")

Company account
The distinctions are a green checkmark badge and a visible business name.
To obtain a WhatsApp Business Account, you must first download the WhatsApp Business app (from Apple Store or Google Play Market). Then, register your company with a UNIQUE phone number.
Step 3: Obtaining access to the WhatsApp API
The final and most crucial step is to submit a request for WhatsApp API access. There are two methods for obtaining WhatsApp API access:
Collaboration with business solution providers: WhatsApp suggests working with a Business Solution Provider. There are currently 65 partners. You must contact the partner's representative and request access to the WhatsApp API. There are two important reasons to work with partners
You have a better chance of getting API access.

WhatsApp considers the request within 1-4 weeks.
API self-request: If you prefer to work directly with WhatsApp, you can access the WhatsApp API by completing the application form. However, because WhatsApp prefers to work with businesses through partners, you may have to wait up to 6 months to consider your request. There, you will be required to enter your company name, website URL, full name, address, and phone number.
How does the Whatsapp chatbot function?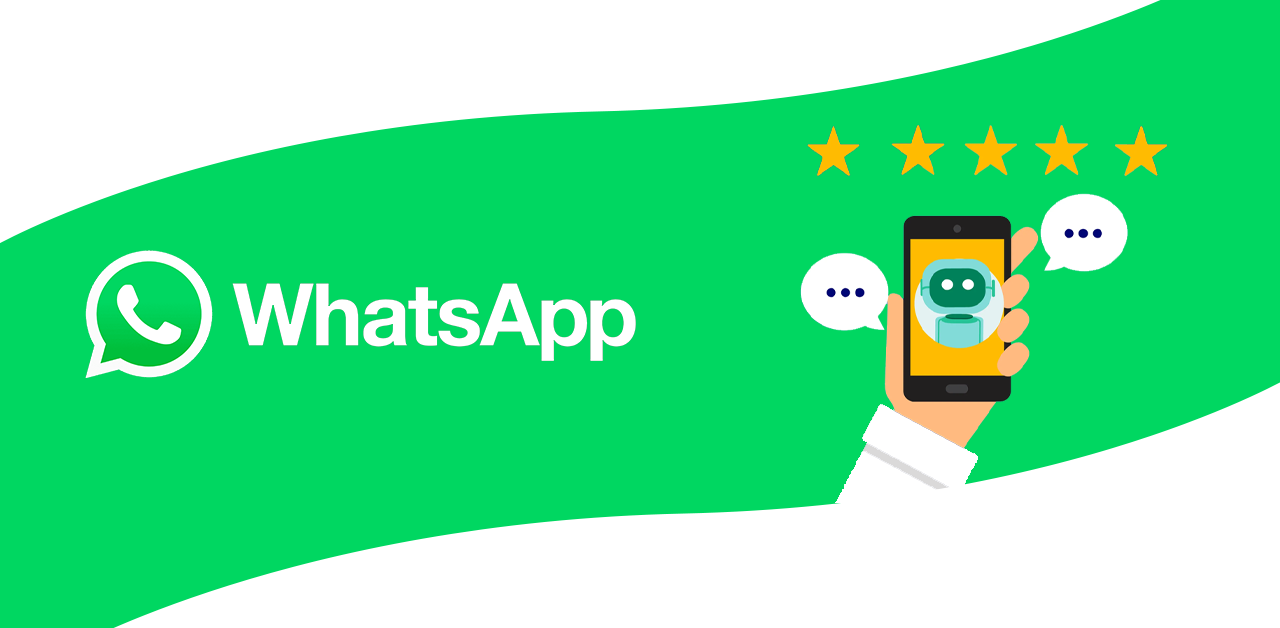 Your company can interact with (potential) customers through various channels. Consider phone calls, email, and different messaging platforms such as WhatsApp, Twitter, and Facebook Messenger. WhatsApp is one of the most popular social media platforms globally, with over 2 billion users worldwide. Customers can communicate with businesses much more efficiently as a result of this. It is simple to send an "app," and you are finished. Because of WhatsApp's popularity and accessibility, businesses have enormous customer service and marketing opportunities.
If your company decides to offer WhatsApp as a communication channel, be prepared to receive far more questions and messages than through a contact form or help desk behind a login. As the user has access to WhatsApp 24 hours a day, the number of messages sent and received may increase. For example, on Saturday evening, someone could send a message asking to return his product.
As a result, the customer expects an immediate response. It is critical answering these questions as quickly as possible. It is possible to automate customer contact with chatbots via WhatsApp to answer questions 24 hours a day, seven days a week.
A WhatsApp chatbot recognizes frequently asked questions and answers them independently. It can go on indefinitely. If the WhatsApp bot does not know the answer, the question will be forwarded to an agent. The bot can also be trained to request data required by the customer service representative to answer "unknown questions" faster. Consider asking questions like, "Are you already a customer?" or "What is your zip code?"
This hybrid model, in which a WhatsApp bot for businesses collaborates with customer service agents, is highly effective and efficient.
Advantages of WhatsApp
Improves the experience for customers.
The customer experience is improved by having a chatbot available every day of the year. Regardless of whether a user wants to contact a company on holiday or outside regular business hours. It is because they may resolve their issues immediately without waiting for a human agent to arrive at the scene.
Extremely reachable.
Given that WhatsApp is the most widely used messaging program worldwide, it is probable that your end consumers have the app downloaded and are already comfortable using it.
High engagement
An excellent way to interact with your consumers is through WhatsApp. You'll observe that the WhatsApp channels have a high response rate and often exchange messages.
Lowers operating expenses.
According to studies, chatbots may save a company's running costs by up to 30%. Businesses don't have to spend as much money (or as much time) employing and training as many customer service representatives because of their capacity to comprehend and respond to inquiries.
Disadvantages of WhatsApp
Less Rich UI components.
WhatsApp does not allow these sophisticated UI features, it is more restricted. There are text, picture, and video features in WhatsApp.
Difficult to create
The drawback of a chatbot being hard to develop depends on your company's demands and the intricacy of the queries your chatbot intends to answer. For instance, building a custom chatbot from scratch that can respond to extremely sophisticated user inquiries and is tailored to you and your needs might be challenging.
Investment.
You will require a separate WhatsApp license to integrate WhatsApp. You will also require templated messages if you intend to send communications to people after 24 hours. WhatsApp will tack on an extra cost for these templated texts.
To Summarize
WhatsApp is a platform that connects billions of users every day and is now providing businesses with limitless opportunities to reach and engage with their massive audience. Companies can directly interact with customers on the platform they prefer, using WhatsApp chatbots too quickly and at scale, thanks to WhatsApp for Business.
Before developing WhatsApp chatbots, you should know the platform's limitations. Building the bot on your own can be difficult and time-consuming. BotPenguin's chatbot-building platforms can assist you in developing the WhatsApp bot. Still, you'll be able to launch your chatbot only when WhatsApp permits you.
Check Out BotPenguin