Businesses worldwide are attempting to figure out how to leverage WhatsApp Business for their brand. The problem is that, unlike many other communication channels, such as email, WhatsApp Business and WhatsApp Business API is a little more complicated.
WhatsApp Business, in particular, has
The features and capabilities of the two are vastly different. The number of conversations you can have at any given time, the number of automation, and the number of agents/brand advisors who can speak with customers using a single WhatsApp Business number
Offers the ability to reach and engage more customers on WhatsApp through other channels, such as Facebook Ads, wa.me the link, onsite buttons, and phone-based IVR.
Has defined rules for when and what you can message to customers, what products and services you can use it for, and how you engage with customers throughout the lifecycle.
It can be perplexing for many businesses, whether they want to use WhatsApp for commerce, marketing, or customer service. The most common question is how the WhatsApp Business App differs from the WhatsApp Business API.
Simply being on your customer's WhatsApp contact list can help you build relationships and increase customer satisfaction and loyalty. You must first understand the A, B, and Cs of WhatsApp Business API.
WhatsApp Business API Overview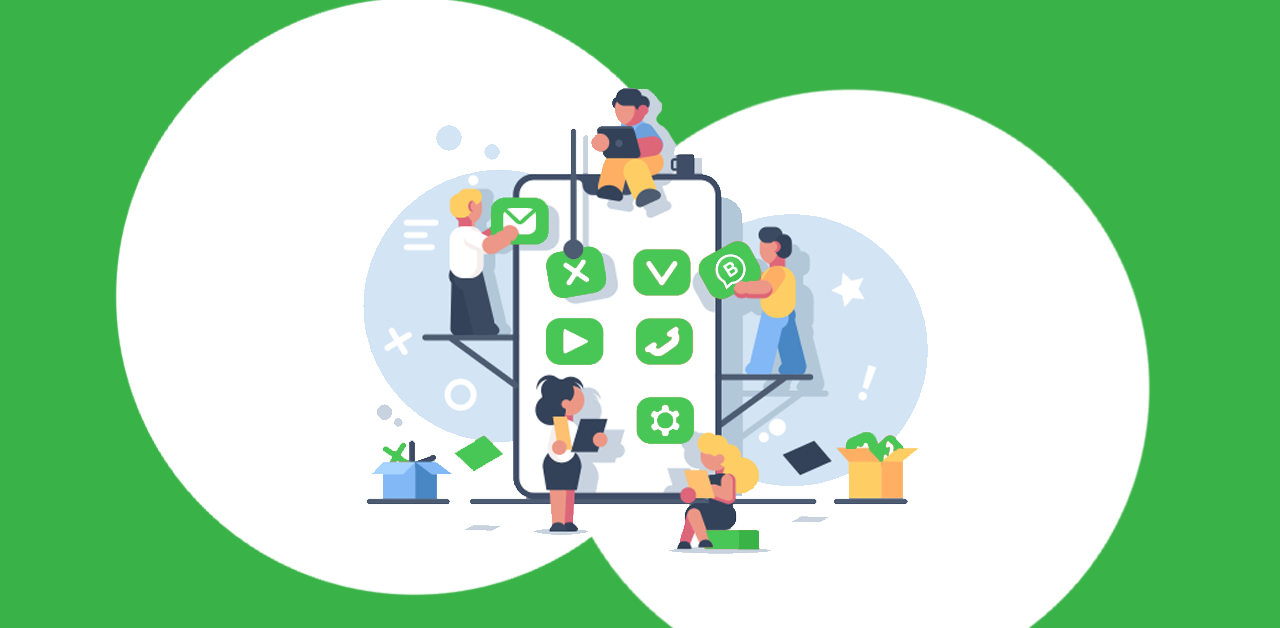 WhatsApp Business API is a sophisticated solution designed for medium and large businesses interacting with customers worldwide. APIs, or Application Programming Interfaces, are software intermediaries that enable you to connect WhatsApp to your business software.
Businesses that use API are encouraged to use a third-party BSP (Business solution provider). Signing up with a BSP makes it easier to get approved for WhatsApp API. You may be wondering what the distinction is between a WhatsApp Business App and a WhatsApp API.
The key difference between WhatsApp Business App and WhatsApp API are as follows:
Example of a WhatsApp Business App Use Case
WhatsApp Business App is simply a free mobile app that can be downloaded. It is free to download and use for anyone who owns a small business. It is the ideal solution for a small, local business that does not require complex business processes or fields multiple service requests every day. But still wants to provide their customers with a personalized and simple way to interact with their company.
The app's goal is to provide you with a more direct and immediate line to your customers. It's best to think of it as a local business communication channel. Something that will enable them to provide better service to their customers.
Suppose you already have a phone number that you use to communicate with your customers. In that case, you can easily convert it into a business account by following the steps below:
Install the WhatsApp Business app. Verify your company's phone number. If you want, you can restore your account from a backup.
Choose a name for your company. Create your profile by going to the app's options tab.
However, there are a few things to keep in mind when migrating your regular WhatsApp number to a WhatsApp Business account:
You will be logged out of regular WhatsApp and use only the Business App. You can continue to use WhatsApp Messenger and WhatsApp Business Apps on the same phone, but only if the numbers are different.
All chats and media you had before migrating to WhatsApp Business will be saved. But make sure you've backed up your messages first, or you may lose some recent conversations.
Suppose you decide to return to WhatsApp Messenger. In that case, you must first delete your WhatsApp Business Account from the Settings > Account section. Furthermore, your WhatsApp Business chat history will not be transferred back to the WhatsApp Messenger App or another number in this case.
Example of a WhatsApp Business API Use Case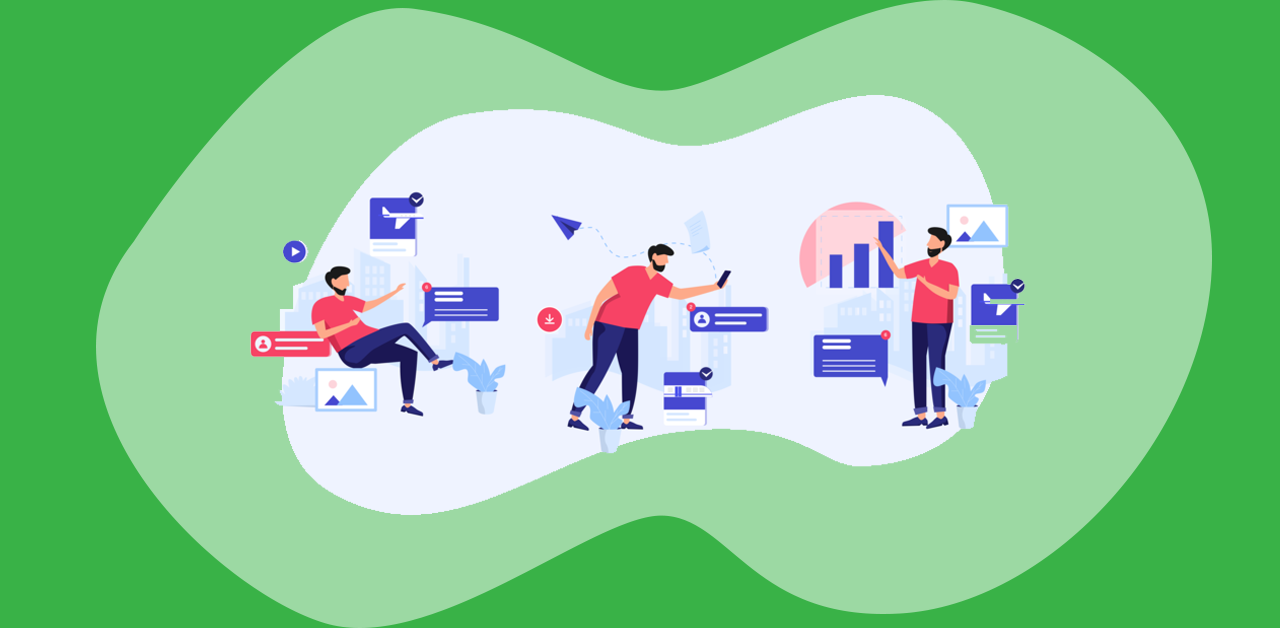 The WhatsApp Business API is a much more robust offering for established brands. With its extensive integrations, WhatsApp Business API is a communication channel that can compete with most brands' email marketing. It would help if you didn't think of this as a way to solve a small, specific problem in your business.
You can use WhatsApp Business API to communicate with customers at scale in two ways:
One-on-one conversations- Conversations are initiated by customers that are free of charge if sent within 24 hours of their last message to you.
Notifications- Paid template messages are initiated by businesses that can be sent at any time to customers who have opted in via email, website, app, or IVR. These notifications include information such as delivery updates.
Unlike the WhatsApp Business App, the WhatsApp Business API provides more to help you operate at scale and handle massive volumes of customer conversations throughout the customer lifecycle. You can, for example, use the WhatsApp Business API to:
Configure a large volume of automated responses to respond immediately to frequent customer queries.
Configure conversational flows and chatbots to qualify high-value leads to drive product consideration. You can also provide self-service services such as placing orders, scheduling appointments, finding store locations, requesting refunds, canceling orders, and so on.
Use NLP to understand better the various contexts, phrases, and grammatical errors that can occur when someone types naturally. Depending on the complexity and scale required, route and escalate conversations to humans or bots.
Handle conversations between human brand advisors and automation with ease.
Allow any number of human associates to manage customer conversations via a single WhatsApp number and a centralized chat dashboard/app. Integrate with your ticketing, knowledge base, and CRM backend systems. Integrate with booking backend systems for order management, shipping management, payment gateways, appointment management, and POS systems, among other things.
Send critical and timely notifications to your customers during their purchase journeys, such as order confirmation, shipping updates, appointment updates, account updates, issue resolutions, and OTP verifications.
Automate critical steps in the customer journey, such as retrieving receipts, making additional purchases, using coupons, and checking and redeeming loyalty rewards.
To communicate with and convert high-intent customers, track the response to your notification.
WhatsApp API can be a valuable channel for every team in your organization. While it necessitates the same level of interest, time, and investment as a social media campaign, phone customer service, or email marketing, it can also provide more value to your company. However, there are a few things that WhatsApp currently limits or does not make available via the Business API. The majority of these are linked to the tiers of service.
The WhatsApp Business API does not include a user-friendly interface for displaying your data. It is simply raw data. You must either create a solution that allows you to understand and act on that data (and be approved by WhatsApp) or partner with a service like Jumper that can assist you in doing so.
What is best for your brand?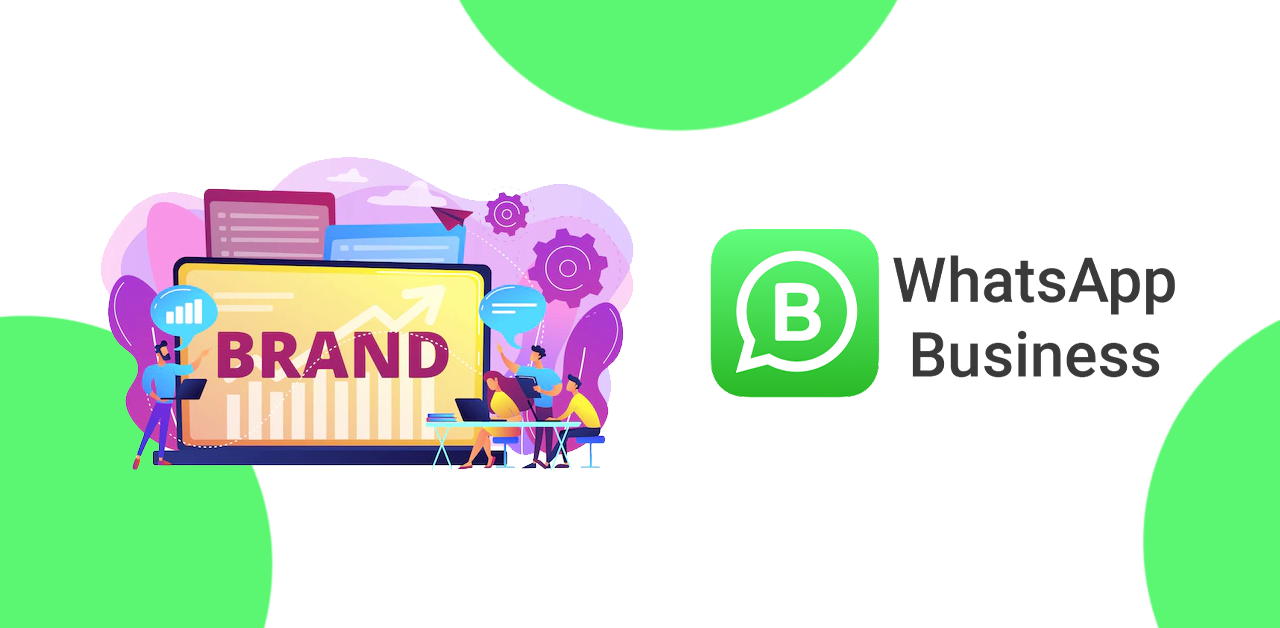 It is frequently referred to as a simple question to answer. Most advice says that use the app if you're a small 1-5 person operation. Use the API to add more people to your brand. But it's much more complicated than that.
Another thing that many brands fail to mention is the time and financial investment required for the API. It is not suitable for small businesses because it necessitates a significant effort to integrate it properly. So, in general, you should base your decision on how frequently you will use WhatsApp and how many users/requests you will receive.
If you're looking for a way to integrate WhatsApp with your business, the WhatsApp Business API is the way to go when:
You have more than 1,000 customers with whom you can communicate via WhatsApp.
You want to use WhatsApp to send notifications and updates to customers, as a channel to acquire new customers, improve your customer experience, or offer personalized shopping.
More than two people will be required to manage the expected volume of conversations.
Time spent on each conversation and response times are critical to your business, and automation is required to improve team efficiency. You can invest at least $1000 per month in the channel.
You have/need two or more team members to manage the increased volume of messages.
You have a product and tech team that regularly needs to build and manage an internal WhatsApp Business API tool. It would help if you also had a conversational commerce and automation platform like Jumper to help you get started quickly.
If you need any additional help making this decision, please get in touch with BotPenguin's support team, who can help you determine if you're ready to move on to the API. The team will also help you obtain WhatsApp API.