What is Messenger Chatbot Integration?
Messenger Chatbot Integration refers to the process of connecting a chatbot, an AI-powered software, with a messaging platform like Facebook Messenger, WhatsApp, or Telegram. This integration enables businesses to automate customer interactions, answer frequently asked questions, and provide instant support through the messaging platform.
Chatbots can handle routine tasks, reducing the workload on human agents and improving response times. By integrating chatbots into messenger platforms, businesses can enhance customer experience, increase engagement, and streamline their support processes.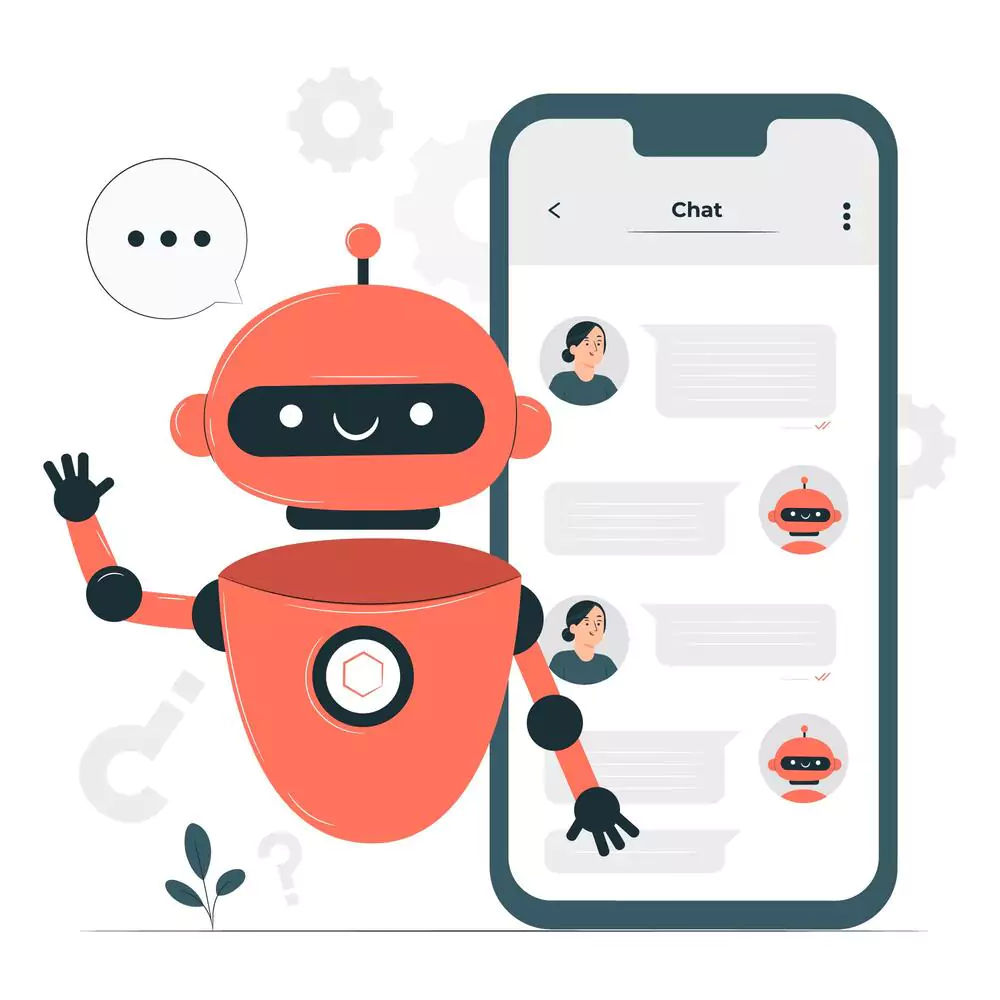 Why Use Messenger Chatbots for Your Business?
Availability: Chatbots don't need sleep, coffee breaks, or vacations. They're available 24/7, ready to assist your customers whenever they need help. Talk about dedication!
Cost-effective: Hiring and training customer support staff can be expensive. Chatbots, on the other hand, can handle many customer inquiries at a fraction of the cost.
Instant response: Nobody likes waiting, especially when they need help. Chatbots can provide instant answers to common questions, which can lead to happier customers and better reviews.
Scalability: As your business grows, so does the workload. Chatbots can easily handle an increased volume of inquiries without breaking a sweat (or asking for a raise).
Data collection: Chatbots can collect valuable data from customer interactions, providing insights that can help improve your products, services, and overall customer experience.
Setting Up a Messenger Chatbot
Step 1
Choosing the Right Chatbot Platform
Before you dive headfirst into the world of chatbots, you'll want to find the perfect platform to build your virtual sidekick. Here's what to consider when choosing a chatbot platform:
Ease of use: If you're not a coding whiz, look for a platform with a user-friendly interface and a solid support community.
Features and customization: Make sure the platform offers the features you need and allows for customization to fit your brand's personality and needs.
Integration: Check if the platform can easily integrate with Facebook Messenger and other tools you're using, like your CRM or e-commerce platform.
Pricing: Compare pricing plans and consider how they align with your budget and future growth plans.
Some popular chatbot platforms include ManyChat, Chatfuel, and MobileMonkey. Give them a whirl to see which one feels like the best fit for your business!
Step 2
Creating a Facebook App for Chatbot Integration
Now that you've picked your chatbot platform, it's time to create a Facebook App for chatbot integration. Don't worry, it's easier than it sounds! Just follow these steps:
Head over to the

Facebook for Developers

website and log in with your Facebook account.

Click "Get Started" and complete the registration process if you haven't already.

Click "Create App" and select "For Everything Else" as the app purpose.

Enter a name for your app, your email address, and choose a purpose (e.g., "Chatbot Integration").

Click "Create App ID" and complete the security check.
Voilà! You've successfully created your Facebook App for chatbot integration. Give yourself a pat on the back!
Step 3
Configuring Webhooks for Chatbot Communication
Webhooks are the magical (okay, technical) way your chatbot and Facebook Messenger communicate. Here's how to set them up:
On your chatbot platform, find the webhook URL and verify token. These are unique to your chatbot and crucial for the connection.

Go to the

Facebook App Dashboard

and click on your newly created app.

In the left menu, click "+ Add Product" and select "Messenger."

Scroll down to the "Webhooks" section and click "Set Up Webhooks."

Enter the webhook URL and verify token from your chatbot platform.

Select the subscription fields you want your chatbot to receive (e.g., messages, message_postbacks, messaging_optins).

Click "Verify and Save."
Designing an Effective Messenger Chatbot
Who is your Target Audience?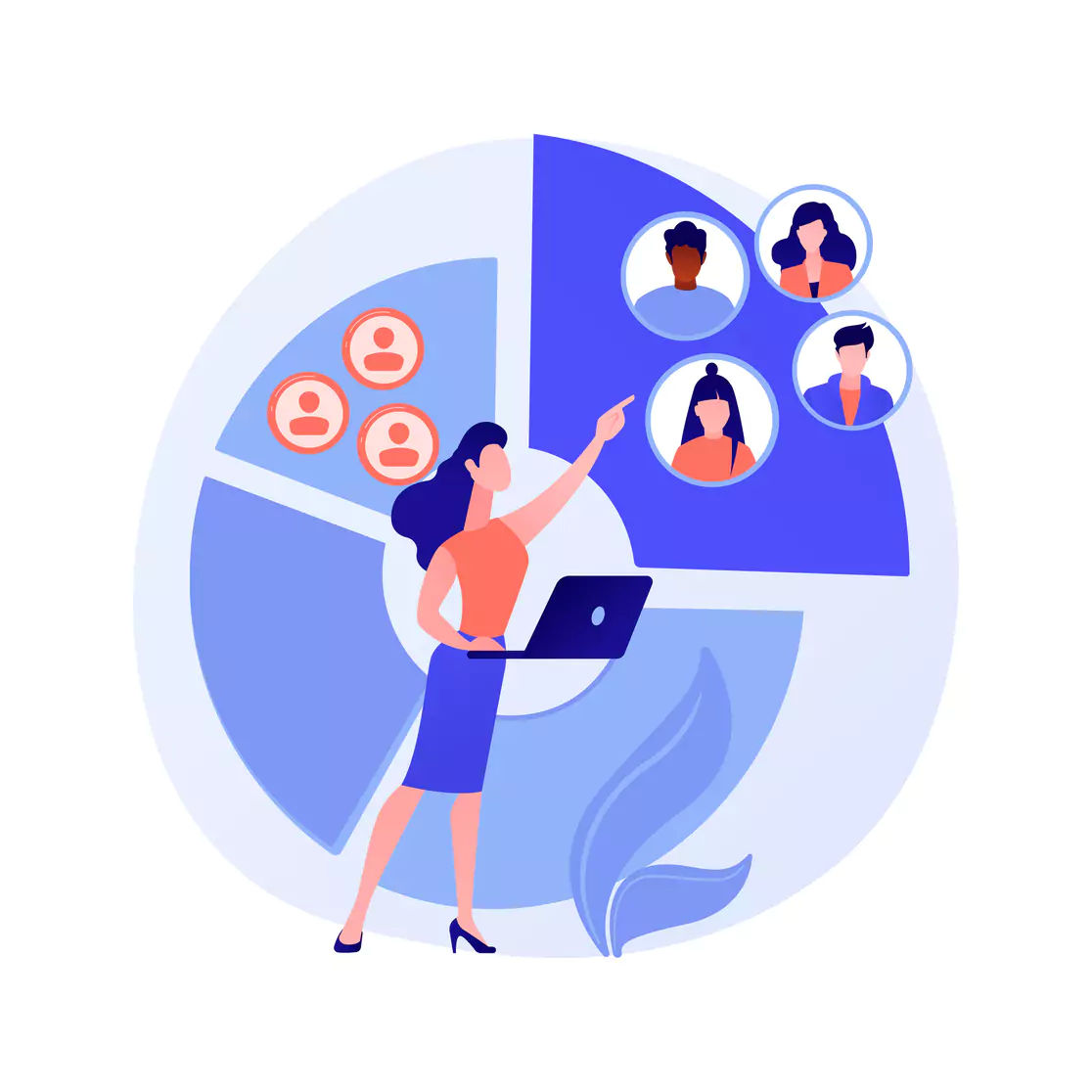 Before you start designing your chatbot, you need to know who you're building it for. Are you targeting tech-savvy millennials, busy moms, or professionals on the go? Understanding your target audience will help you create a chatbot that speaks their language, addresses their needs, and makes them feel like you "get" them. So, do a little research, create buyer personas, and get to know your future chatbot buddies!
Determining your Chatbot's Purpose
Now that you know your audience, it's time to give your chatbot a reason to exist (other than just being super cool). What do you want your chatbot to achieve? Is it there to answer frequently asked questions, help with purchases, or provide personalized recommendations? Defining your chatbot's purpose will give it direction, making it more focused and effective in its mission to serve your customers.
Crafting a Conversational Flow and Script
With your purpose in mind, it's time to create a conversational flow and script that will guide your chatbot through its interactions. Think of it as a choose-your-own-adventure book where the customer is the protagonist, and your chatbot is their trusty sidekick.
Start with a warm welcome: Make a great first impression with a friendly greeting and a brief introduction of your chatbot's capabilities.
Map out possible scenarios: Consider different customer intents and create a flowchart that outlines how your chatbot should respond to each one.
Write a natural-sounding script: Ditch the robotic language and write a script that sounds like a real conversation. Inject some personality, humor, and empathy to make your chatbot more engaging.
Test and refine: Get feedback from real users, analyze how they interact with your chatbot, and make improvements to your script and flow as needed.
Adding Rich Media and Interactive Elements
Why limit your chatbot to just text when you can dazzle your customers with rich media and interactive elements? Here are some ideas to level up your chatbot game:
Images and GIFs: A picture is worth a thousand words, and a well-timed GIF can bring a smile to your customer's face.
Videos: Share product demos, how-to guides, or even customer testimonials to provide a more immersive experience.
Buttons and quick replies: Make it easy for customers to take action with clickable buttons and pre-defined responses.
Carousels and galleries: Showcase your products or services in a visually appealing way with carousels and galleries.
Messenger Chatbot Features and Functionality
Natural Language Processing (NLP) and AI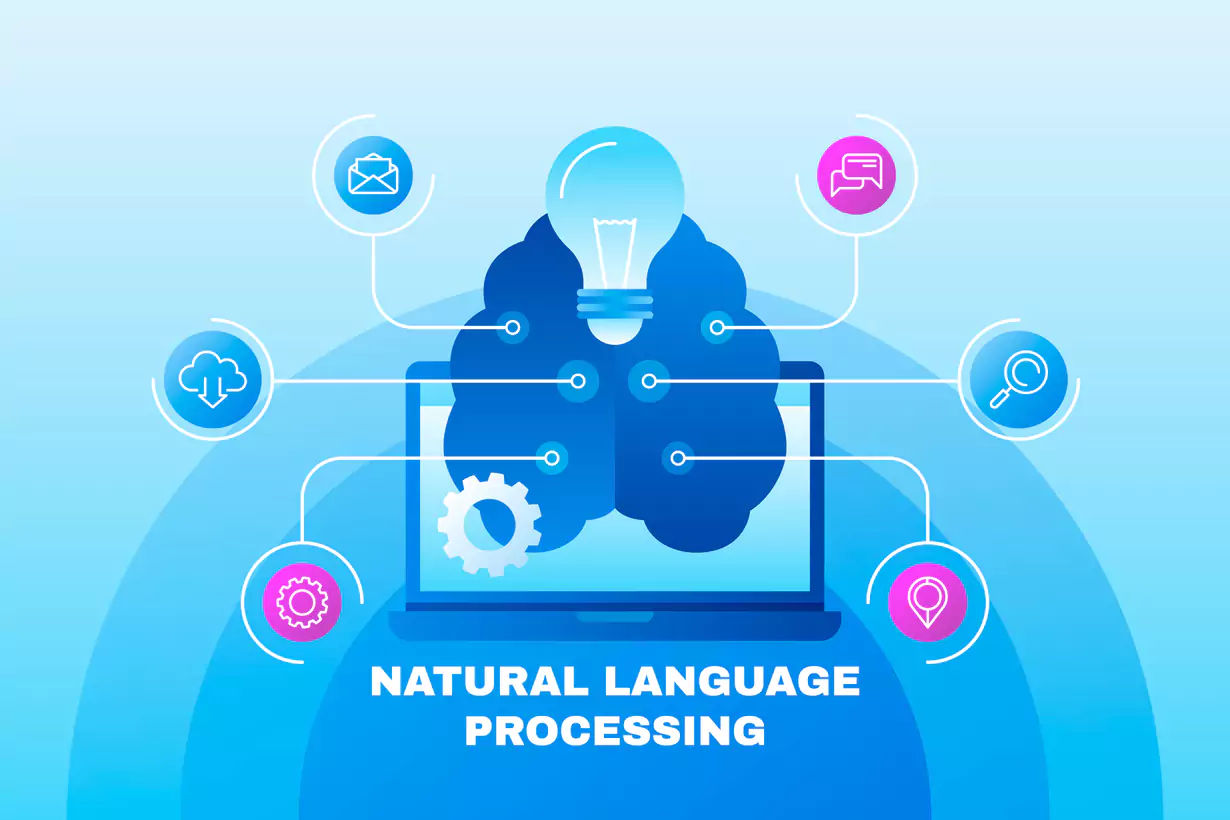 Natural Language Processing (NLP) and Artificial Intelligence (AI) are the secret sauce that makes chatbots understand and respond to human language. With NLP, your chatbot can comprehend text, identify keywords and phrases, and detect the sentiment behind a message. AI, on the other hand, helps your chatbot learn from past interactions to improve its responses over time. So, if you want your chatbot to be a smooth talker, make sure it's powered by NLP and AI!
Personalization and User Data Collection
Customers love feeling special, and chatbots can help you deliver that personalized touch. By collecting user data, such as names, preferences, and purchase history, your chatbot can tailor its responses and recommendations to each individual. Just remember to be transparent about data collection and follow privacy regulations to keep your customers' trust.
Integration with Customer Relationship Management (CRM) Systems
Your chatbot is a fantastic source of customer information, but it's even more powerful when integrated with your Customer Relationship Management (CRM) system. By syncing your chatbot with your CRM, you can:
Store chatbot interactions as customer records for future reference.

Automatically update customer profiles with new information collected by your chatbot.

Enable seamless handoff from chatbot to human support when needed.
Measuring Messenger Chatbot Success
Key Performance Indicators (KPIs) for Chatbots
To measure your chatbot's success, you'll need to keep an eye on some crucial Key Performance Indicators (KPIs). Here are a few that matter:
User retention rate: How many users keep coming back to interact with your chatbot? A high retention rate means your chatbot is providing value and keeping users engaged.
Response time: Nobody likes waiting. How quickly does your chatbot respond to user queries? The faster, the better!
Conversation completion rate: How many conversations reach a successful conclusion (e.g., resolving a query, completing a purchase)? A high completion rate indicates your chatbot is effective in fulfilling its purpose.
User satisfaction: Are your users happy with their chatbot experience? Collect feedback through surveys or ratings to measure satisfaction levels.
Analyzing User Engagement and Feedback
To better understand your chatbot's performance, dive into user engagement and feedback data. Here are some tips to get started:
Monitor conversation logs: Regularly review conversation logs to identify patterns, trends, and areas for improvement.
Collect user feedback: Encourage users to share their thoughts on their chatbot experience through feedback forms, surveys, or ratings.
Track user behavior: Use analytics tools to monitor user behavior, such as clicks, time spent, and drop-off points, to optimize your chatbot experience.
Continuous Improvement and Optimization
Your chatbot's success is an ongoing process. Keep refining and optimizing by:
Testing and tweaking: Continuously test different conversation flows, scripts, and media elements to see what works best for your audience.
Adapting to user needs: Stay in tune with your users' needs and preferences, and adjust your chatbot accordingly.
Learning from feedback: Use user feedback and analytics data to identify areas for improvement and implement changes.
Messenger Chatbot Best Practices and Tips
Ensuring Compliance with Facebook Messenger Platform Policies
Stay on Facebook's good side by following their Messenger Platform Policies:
Respect user privacy: Obtain user consent before collecting personal data and follow privacy laws and regulations.
Avoid spam: Don't send unsolicited promotional messages or excessive notifications.
Provide clear opt-outs: Ensure users can easily opt-out of receiving messages from your chatbot.
Balancing Automation and Human Interaction
As amazing as chatbots are, sometimes users crave a human touch. Here's how to strike the perfect balance:
Know when to hand off: Train your chatbot to recognize when a human agent is needed and seamlessly transfer the conversation.
Use a hybrid approach: Combine automated responses with real-time human assistance for complex or sensitive issues.
Staying Up-to-Date with Industry Trends and Innovations
Keep your chatbot on the cutting edge with these tips:
Follow industry news: Stay informed about chatbot technology and trends by following industry blogs, newsletters, and podcasts.
Attend conferences and webinars: Learn from experts and network with fellow chatbot enthusiasts at conferences, webinars, and workshops.
Experiment and innovate: Don't be afraid to try new features, integrations, or conversational techniques to make your chatbot stand out.
Frequently Asked Questions
What is Messenger Chatbot Integration?
Messenger Chatbot Integration involves connecting a chatbot to a messaging platform, such as Facebook Messenger, WhatsApp, or Telegram, to automate conversations and interactions with users.
How do I create a Messenger chatbot?
To create a Messenger chatbot, choose a messaging platform, use a chatbot builder or custom code, and follow the platform's guidelines and API documentation to integrate your chatbot.
Can Messenger chatbots be integrated with my CRM?
Yes, many chatbot platforms and custom-built solutions support integration with CRM systems, allowing for seamless data sharing and improved customer relationship management.
What can a Messenger chatbot do for my business?
A Messenger chatbot can automate customer support, answer FAQs, assist with sales and bookings, collect user information, and provide personalized experiences, improving customer engagement and satisfaction.
Are there any limitations to Messenger chatbot integration?
Limitations may include platform-specific restrictions, message sending limits, and API rate limits. Consult the documentation of the messaging platform and chatbot builder for detailed information on limitations and best practices.