What is Intelligent Routing?
Skills-based Routing: Picture this - you have a customer with a complex technical issue. Instead of routing their call to a sales rep, IR intelligently assigns it to a tech-savvy agent. Skills-based Routing is just one flavor of Intelligent Routing, where customer queries are directed to suitable agents or queues based on their expertise.
Multichannel Routing: With IR, it's not just about voice calls. Emails, chats, and carrier pigeons (okay, maybe not pigeons) can all benefit from Intelligent Routing. No matter the communication channel, IR ensures that your customer is directed to the right department or agent for speedy support.
Avoiding the Routing Maze: Ever been transferred from one department to another like a hot potato? IR eliminates that frustration. By routing issues to the most appropriate agents or queues, Intelligent Routing ensures that customers get the help they need without feeling like they're playing a game of phone-tag.
How does Intelligent Routing work?
Step 1
Gather the Intel
To make routing decisions, IR collects information like Caller Input, Current Caller Data, and Historical Caller Data. It's like a CIA agent analyzing the situation to choose the best agent for the job.
Step 2
IVR to the Rescue
Interactive Voice Response (IVR) systems come into play here. They collect essential information from customers, allowing IR to route calls based on specific criteria.
Step 3
Speak of Numbers
Automatic Number Identification (ANI) lets IR identify the caller number, while Dialed Number Identification Service (DNIS) helps determine the appropriate department. It's all about those digits!
Step 4
History Matters
IR takes a peek into the caller's historical data. Previous interactions, preferences, and even behavioral patterns help determine the best route for a smooth customer journey.
Why is Intelligent Routing important?
In this section, we'll cover the fundamental reasons behind the significance of intelligent routing in enhancing customer experience and optimizing business operations.
Enhancing Customer Experience
Intelligent routing plays a pivotal role in improving customer satisfaction by connecting callers with the right agents based on skills, expertise, or customer needs.
Reducing Wait Times
By optimizing call routing, intelligent routing decreases hold times for customers, leading to a more streamlined and less stressful experience.
Increasing First Call Resolution
By matching customers with appropriate agents, intelligent routing boosts the likelihood of resolving issues during the initial call, boosting customer satisfaction and agent productivity.
Maximizing Resource Utilization
Intelligent routing optimizes the distribution of calls across the available workforce, ensuring that agent skills are put to their best use.
Streamlining Business Operations
From call center analytics to workforce management, intelligent routing contributes to more efficient business processes and decision-making strategies.
Who uses Intelligent Routing?
Intelligent Routing isn't just for one specific industry or organization. It's a versatile powerhouse that can benefit various sectors. Here are some examples:
Telecommunications: Telecom companies rely on IR to streamline calls and direct customers to the right departments. No more dialing those multiple digits just to end up talking to the wrong person.
E-commerce: With an army of products and customers,

e-commerce

businesses use IR to navigate the chaos and ensure the right agents handle inquiries about specific products, orders, or shipping dilemmas.

Healthcare: In the

healthcare

industry, timing is everything. IR comes to the rescue by quickly connecting patients with the appropriate specialists or medical staff based on their medical history or specific needs.
Intelligent Routing truly is the superhero of contact centers, saving the day in various industries!
When should Intelligent Routing be implemented?
In this section, we'll discuss various scenarios where implementing Intelligent Routing can be advantageous for efficient business operations and seamless customer experiences.
High Network Traffic Conditions
Intelligent Routing ensures smooth network performance during high traffic conditions by dynamically optimizing load balancing and traffic distribution, thus preventing network congestion and resource saturation.
System Failures and Downtime
In case of system failures, Intelligent Routing can automatically reroute traffic to alternative servers or pathways to ensure minimal downtime and uninterrupted service availability for clients and customers.
Complex Network Topologies
For organizations with complex network topologies, Intelligent Routing provides greater control over traffic flow by enabling dynamic path selection, maximizing the efficiency of data transmission across all connected devices and systems.
Ensuring SLA Compliance
Meeting Service Level Agreements (SLA) is crucial for maintaining strong business relationships. Intelligent Routing optimizes network performance by prioritizing essential data flows and allocating resources effectively, ensuring compliance with SLA requirements.
Enhancing User Experience
With typical routing, users might face latency issues or suboptimal service quality. Intelligent Routing considers factors such as user location, application requirements, and network health to minimize latency and provide exceptional user experiences.
Where is Intelligent Routing used?
Intelligent Routing is like a chameleon, adapting to different channels with ease. Let's explore where this routing wizard shines:
Voice Calls: From landlines to smartphones, IR ensures that your customer's call finds its way to the right agent, no matter the device.
Email: Inbox overload can be a nightmare. IR helps sort through the chaos by intelligently routing emails to the departments or agents best equipped to handle specific inquiries.
Chat/Instant Messaging: For those seeking instant answers, IR routes chat messages to appropriate agents, ensuring quicker responses and a seamless support experience.
Intelligent Routing's versatility knows no bounds!
How to Implement Intelligent Routing?
Step 1
Evaluation and Selection
Research and evaluate different Intelligent Routing systems or platforms. Find one that suits your contact center's specific requirements and budget.
Step 2
Integration is Key
Ensure seamless integration of the chosen Intelligent Routing solution with your existing contact center technologies and infrastructure. It's like making sure all the pieces fit together in your favorite jigsaw puzzle.
Step 3
Training and Support
Provide adequate training to your agents and staff to familiarize them with the Intelligent Routing system. Support them through the transition and offer ongoing assistance as they become routing superheroes themselves.
Best practices for Intelligent Routing
Here are some best practices to make the most of this powerful routing technology:
Stay Updated: Routing algorithms are not set in stone. Regular updates and maintenance are essential to ensure optimal performance.
Analyze and Improve: Monitor and analyze routing data to identify areas for improvement. Use this information to optimize routing decisions and provide an even better customer experience.
Agent Training and Development: Keep your agents in the loop. Provide ongoing training and development sessions to enhance their understanding of Intelligent Routing and optimize their performance.
Frequently Asked Questions (FAQs)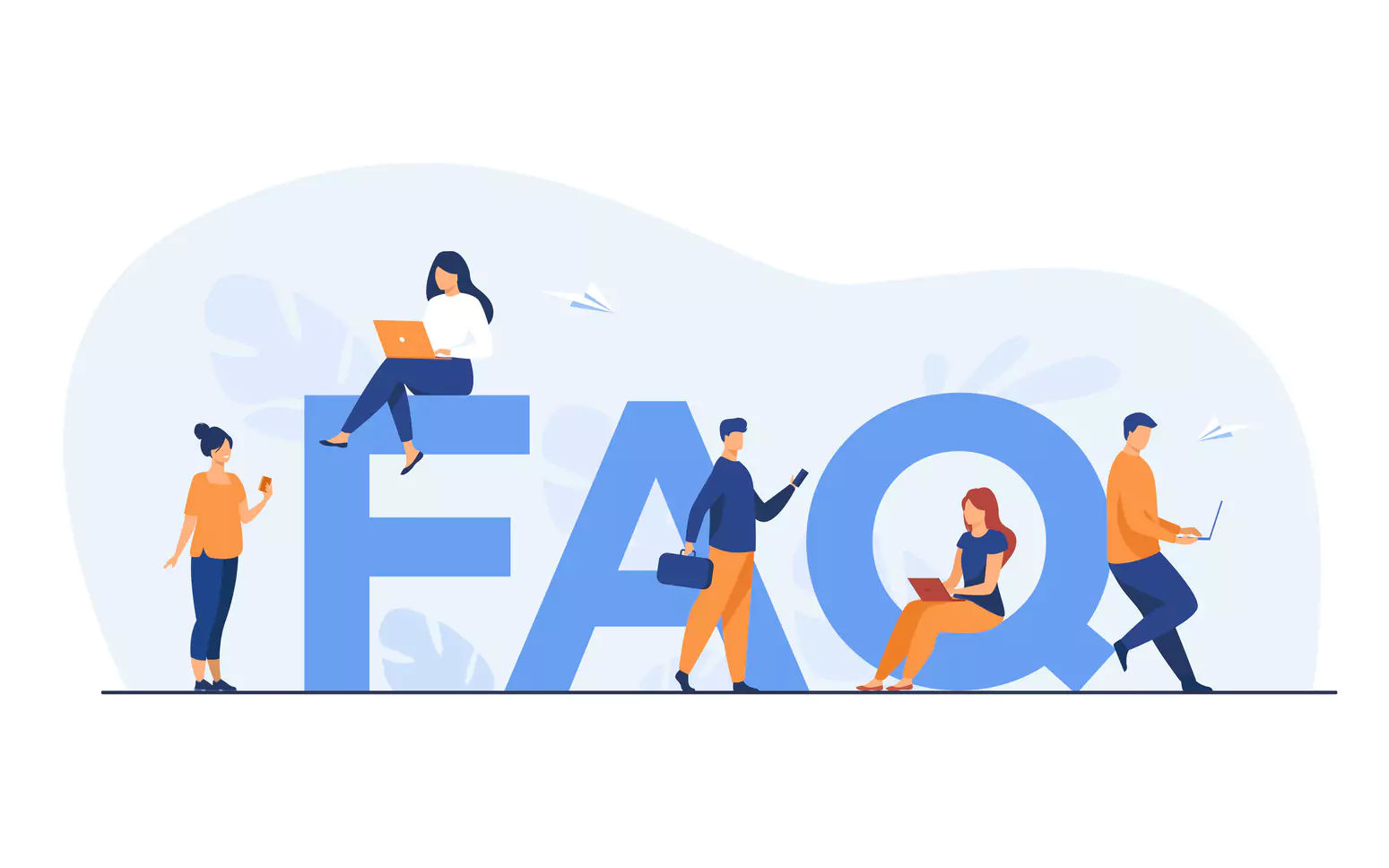 How does Intelligent Routing work?
Intelligent Routing collects customer information and routes calls to the most suitable agent. It uses IVR, ANI, and DNIS, and historical data to help ensure the customer gets the right help.
What are the benefits of Intelligent Routing?
Intelligent Routing shortens wait times, increases efficiency, reduces abandoned calls, and lowers cost. It provides accessible support for all and faster resolutions.
Who uses Intelligent Routing?
Various industries use Intelligent Routing, including healthcare, e-commerce, and telecommunications. It's useful for companies that receive high volumes of customer inquiries and need efficient support.
When should Intelligent Routing be implemented?
Intelligent Routing should be implemented if a contact center needs efficient resource allocation and faster resolutions. When the contact center size and complexity grows, implementing Intelligent Routing can enhance customer satisfaction.
How to implement Intelligent Routing?
Select and evaluate an Intelligent Routing solution that suits the specific requirements and budget, integrate it seamlessly into existing contact center technologies and infrastructure, and provide adequate training and support for staff.