What is a Customer Persona?
Imagine you're throwing a party, and you need to buy snacks. But wait, who's coming? Are they vegan, gluten-free, or die-hard carnivores? Knowing your guests' preferences makes it easier to plan the perfect party, right? Well, that's where customer personas come in! A customer persona is a fictional representation of your ideal customer, complete with their demographics, interests, behaviors, and pain points. Think of it as a detailed character sketch that helps you understand and cater to your audience better.
Customer personas are like a secret sauce that adds flavor to your marketing and business strategies. By knowing who your customers are, you can create tailored products, services, and experiences that hit the sweet spot. Plus, it helps you focus your efforts and resources on the right audience, making your marketing campaigns more effective and efficient.
Differences Between Customer Persona, Target Audience, and Market Segmentation
Customer personas, target audiences, and market segmentation might seem like different flavors of the same ice cream, but they're actually distinct concepts. A target audience is a broad group of people you want to reach with your marketing messages, while market segmentation divides this group into smaller chunks based on specific criteria. Customer personas, on the other hand, are detailed profiles of individuals within these segments, giving you a more in-depth understanding of your customers.
Why Create Customer Personas?
Enhancing Customer Understanding
Customer personas are like a magnifying glass that helps you see your customers up close and personal. By creating detailed personas, you can better understand their needs, motivations, and preferences, making it easier to connect with them on a deeper level.
Guiding Product Development and Innovation
Ever heard the saying, "You can't please everyone"? Well, customer personas help you focus on pleasing the right people. By incorporating personas into your product development process, you can create offerings that truly resonate with your audience and address their specific pain points.
Improving Marketing Strategy and Messaging
Customer personas are like a cheat sheet for crafting marketing messages that hit the bullseye. By tailoring your messaging to different personas, you can create more targeted and relevant campaigns that speak directly to your audience's hearts (and wallets).
Personalizing User Experience and Customer Service
In today's world, personalization is the name of the game. Customer personas help you create tailored experiences that make your customers feel valued and understood. Whether it's a personalized email, a customized website experience, or empathetic customer support, personas help you deliver the wow factor your customers crave.
Who should develop Customer Personas?
Marketing Teams
Marketing teams are like the party planners of the business world, responsible for creating buzz and attracting the right crowd. By developing customer personas, they can design campaigns that resonate with their audience and drive better results.
Product Development Teams
Product development teams are the masterminds behind the products and services that keep customers coming back for more. By incorporating customer personas into their process, they can create offerings that meet the needs and preferences of their target audience.
Sales Teams
Sales teams are the smooth talkers who convince customers to open their wallets and say yes. By understanding customer personas, they can tailor their sales pitches and strategies to address the specific concerns and desires of their prospects.
Customer Support Teams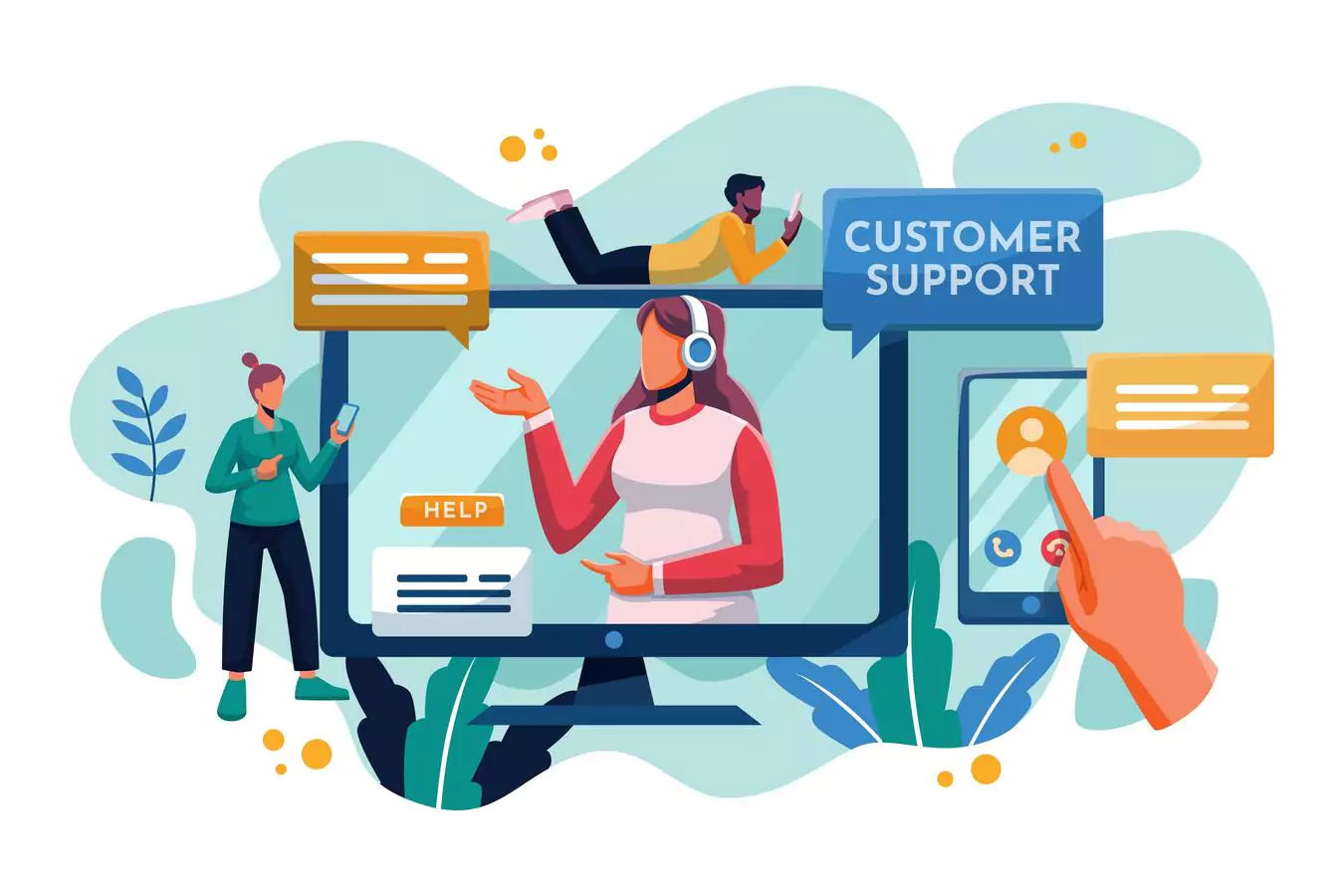 Customer support teams are the superheroes who swoop in to save the day when customers need help. By familiarizing themselves with customer personas, they can provide personalized support that makes customers feel heard and valued.
When to Create and Update Customer Personas?
During Business Planning and Strategy Development
Customer personas are like the foundation of a solid business strategy. By creating personas during the planning stage, you can ensure that your goals, objectives, and tactics are aligned with your target audience's needs and preferences.
Before Launching New Products or Services
Customer personas are like a compass that guides you to product-market fit. By developing personas before launching new products or services, you can ensure that your offerings are designed with your audience in mind and have a higher chance of success.
Periodically for Continuous Improvement and Adaptation
Customer personas aren't set in stone; they need to evolve as your audience and market change. By updating your personas periodically, you can stay in tune with your customers' needs and preferences, ensuring that your strategies and offerings remain relevant and competitive.
Where to Gather Data for Customer Personas?
Market Research and Surveys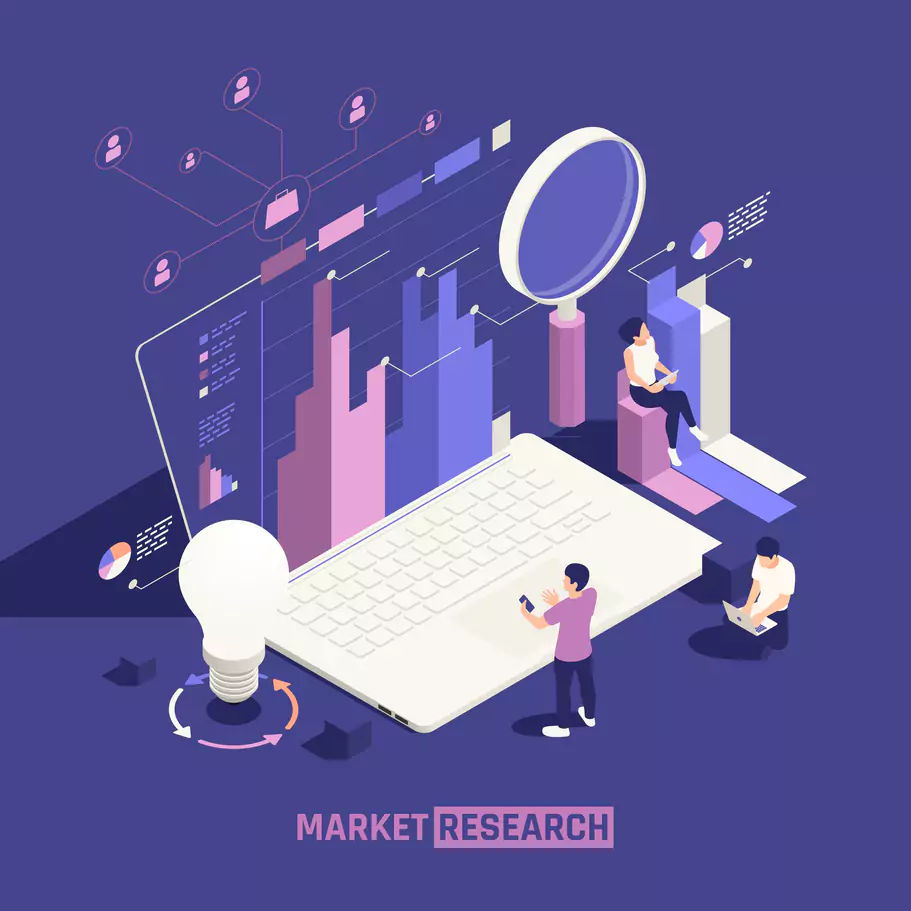 Market research and surveys are like treasure hunts that lead you to valuable customer insights. By conducting research and asking your audience the right questions, you can gather the data needed to create accurate and detailed personas.
Customer Feedback and Reviews
Customer feedback and reviews are like a goldmine of information about your audience. By analyzing what your customers are saying, you can identify common themes, preferences, and pain points that help you build realistic personas.
Web Analytics and Social Media Insights
Web analytics and social media insights are like a window into your customers' online behavior. By monitoring these platforms, you can gather data on your audience's interests, preferences, and interactions, which can help you create more accurate personas.
Sales and Customer Support Interactions
Sales and customer support interactions are like a backstage pass to your customers' thoughts and feelings. By analyzing these conversations, you can identify patterns and insights that help you create detailed and authentic personas.
How to Create Effective Customer Personas?
Identifying Key Demographic and Psychographic Factors
Creating a customer persona is like painting a portrait of your ideal customer. Start by identifying their key demographic factors, such as age, gender, location, and income, and then dive deeper into their psychographic traits, such as interests, values, and motivations.
Analyzing Customer Behavior and Preferences
To create a well-rounded persona, you need to understand how your customers behave and what they prefer. Analyze data on their buying habits, online interactions, and brand preferences to create a more accurate and detailed profile.
Developing Detailed and Realistic Persona Profiles
Now that you have all the ingredients, it's time to cook up your customer personas. Combine the demographic, psychographic, and behavioral data to create detailed and realistic profiles that truly represent your audience. Don't forget to give them a name, a face, and even a backstory to make them more relatable and memorable!
Validating and Refining Personas with Customer Data
Like a fine wine, customer personas get better with time and refinement. Continuously validate and update your personas based on new data, customer feedback, and market trends to ensure they remain accurate and relevant.
Best Practices for Using Customer Personas
Aligning Personas with Business Goals and Objectives
Customer personas are like the glue that holds your business strategy together. Ensure that your personas align with your overall goals and objectives, and use them as a guiding force in your decision-making process.
Integrating Personas Across Departments and Teams
Customer personas are like a secret weapon that every department can benefit from. Share your personas across teams and departments to ensure that everyone in your organization is on the same page when it comes to understanding and serving your customers.
Continuously Updating and Evolving Personas Based on New Data
Customer personas are like living, breathing entities that need to grow and adapt. Continuously update and evolve your personas based on new data, customer feedback, and market trends to ensure they remain accurate and relevant.
Measuring the Impact of Persona-Based Strategies and Initiatives
Customer personas are like a compass that helps you navigate the world of business. Measure the impact of your persona-based strategies and initiatives to ensure that they're driving the desired results and helping you achieve your goals.
Frequently Asked Questions
What is a customer persona?
A customer persona is a fictional representation of a target customer segment, including characteristics, preferences, motivations, and pain points, to guide marketing and product development strategies.
Why are customer personas important?
Customer personas help businesses understand their audience, tailor messaging, create targeted campaigns, and develop products that resonate with customers.
How can businesses create customer personas?
Creating personas involves researching demographics, behaviors, preferences, and motivations through customer interviews, surveys, and data analysis.
Can multiple customer personas coexist?
Yes, businesses often have multiple customer personas, representing various segments of their target audience with distinct needs and preferences.
How do customer personas evolve?
As businesses grow and markets change, customer personas should be updated by continuously gathering feedback and analyzing customer data to stay relevant.