What is a Corpus?
A corpus is a dataset made up of authentic text or audio that's organized into datasets. This is the foundation of a natural language processing (NLP) system. It can contain everything from newspapers, novels, recipes, radio broadcasts to television shows, movies, and tweets. The corpus comprises machine-readable collections of texts or speech.
Why are Corpora Important?
Corpora are the backbone of NLP systems. They're used to train AI and machine learning systems. They provide an extensive and diverse collection of data to model informational lifecycles and make predictions. Corpus prepares the NLP system to handle and interpret natural language, which makes it possible to interact effortlessly with humans in a natural language.
How is a Corpus Used in NLP?
In NLP, a corpus contains text and speech data that can be used to train AI and machine learning systems. If a user has a specific problem or objective, they'll need a collection of data supporting or at least a representation of what they're looking to achieve.
What are the Features of a Good Corpus?
A good corpus, or a large collection of written or spoken linguistic data, plays a vital role in language research and education. Here are some defining features:
Representativeness
A quality corpus should be representative of the language or language variety it purports to cover, including a variety of styles, regions, and social groups.
Balance and Diversity
An effective corpus maintains a balanced and diverse selection of text types and genres, aiding in comprehensive language research and analysis.
Size
A larger corpus allows for the inclusion of more rare linguistic phenomena, enhancing its usefulness for different types of language study and research.
Authenticity
A great corpus includes authentic, real-world language use rather than artificial or simulated language, improving its relevance and applicability.
Annotation and Structure
High-quality corpora are often annotated with additional linguistic information, such as part-of-speech tags or syntactic structures, and are organized in a manner that facilitates efficient querying.
What are the Challenges Regarding Creating a Corpus?
Data Collection
One challenge in creating a corpus is collecting a representative and diverse set of data. The data must accurately encompass the target domain and be large enough to support thorough analysis, which may require overcoming copyright limitations, negotiating agreements, and addressing privacy concerns.
Data Annotation
Annotating data in a corpus can be labor-intensive and time-consuming, especially when it comes to labeling large amounts of data. The quality of annotations may also vary depending on human factors or agreement on annotation guidelines.
Maintaining Consistency
Maintaining consistency in the structure and labeling of a corpus is vital for accurate analysis. Developing standard guidelines and establishing best practices for data organization helps, but ensuring consistency across all parts of the corpus can be challenging.
Language and Domain Specificity
Language-specific features and domain-specific jargon can present difficulties in creating a corpus. Understanding the unique characteristics of the language or domain is crucial in constructing a representative and useful corpus. Additionally, creating corpora for less-studied languages may involve addressing fewer resources and limited existing research.
Corpus Updates and Expansion
To remain relevant and useful over time, a corpus may need regular updates and expansion. Keeping up with evolving language use or domain-specific developments may pose a challenge. This requires ongoing data collection, annotation, and quality control to ensure the corpus stays updated and accurate.
Types of Corpora
Corpora, the plural of corpus, refer to a large collection of written or spoken language. Let's have a look at different types of corpora:
Monolingual Corpora
Just as its name suggests, a monolingual corpus is a collection of verbal materials in a single language. It's useful in studying language patterns, structures, and usage within that particular language.
Multilingual Corpora
Multi-lingual or parallel corpora are collections of verbal materials in two or more languages. These are very helpful in translation studies and in programming language translation software.
Synchronic Corpora
Synchronic corpora, also referred to as contemporary corpora, are collections of verbal materials from one particular period of time. This type makes it possible to study the use of language in a specific era.
Diachronic Corpora
Diachronic corpora offer valuable insights into the evolution of a language over time. They comprise collections of verbal materials from different periods and are significant in historical linguistics.
Spoken Corpora
As you might have guessed, spoken corpora consist of transcriptions of speech. These can be from varied sources, like interviews, dialogues, or speeches, and serve the purpose of studying spontaneous language usage.
How is Corpora Collected and Processed?
Collection of Texts
The first step in creating a corpus is collecting texts. These texts can be selected based on specific criteria, such as genre, register, or time period, depending on the research objectives.
Digitization and Formatting
These texts must be digitized and formatted in a consistent manner to allow for smooth processing. This step might involve text scanning, OCR processing and conversion into a suitable digital format.
Text Annotation
Next, texts are usually annotated with additional linguistic information. This can include grammatical tagging, semantic tagging, or other types of annotations, depending on the needs of the specific research project.
Building the Corpus Database
The annotated texts are then compiled into a database. The structure of this database will depend on the nature of the corpus and the tools being used to analyze it.
Quality Assurance and Maintenance
Quality assurance is performed to ensure the corpus is free of errors and inconsistencies. Post-launch, regular maintenance and updates are needed to ensure the corpus remains relevant and useful over time.
Applications of Corpus
Corpus, in linguistics, offers vast applications that aid in studying language patterns and improving language resources.
Lexicography
Corpus linguistics has fundamentally transformed lexicography, revolutionizing the way dictionaries are made. By analyzing large, structured sets of texts, lexicographers can identify new words, senses, and usage patterns more efficiently.
Translation Studies
Corpora are indispensable for translation studies. Creating bilingual or multilingual corpora allows linguists to study translation norms, find culturally appropriate translations, and build more accurate machine translation models.
Language Teaching and Learning
For language educators and learners, corpus linguistics provides authentic language examples and reveals real usage patterns. It can inform curriculum development, materials design, and even classroom activities.
Discourse Analysis
Corpora can also be used for discourse analysis, offering insights into the ways language is used in specific contexts. This can further our understanding of political, social, and cultural discourses.
Development of Language Resources
Corpus linguistics facilitates the development of numerous language resources, including grammar checkers, spell checkers, and speech recognition software. These applications play an integral role in our everyday digital experiences.
Frequently Asked Questions (FAQs)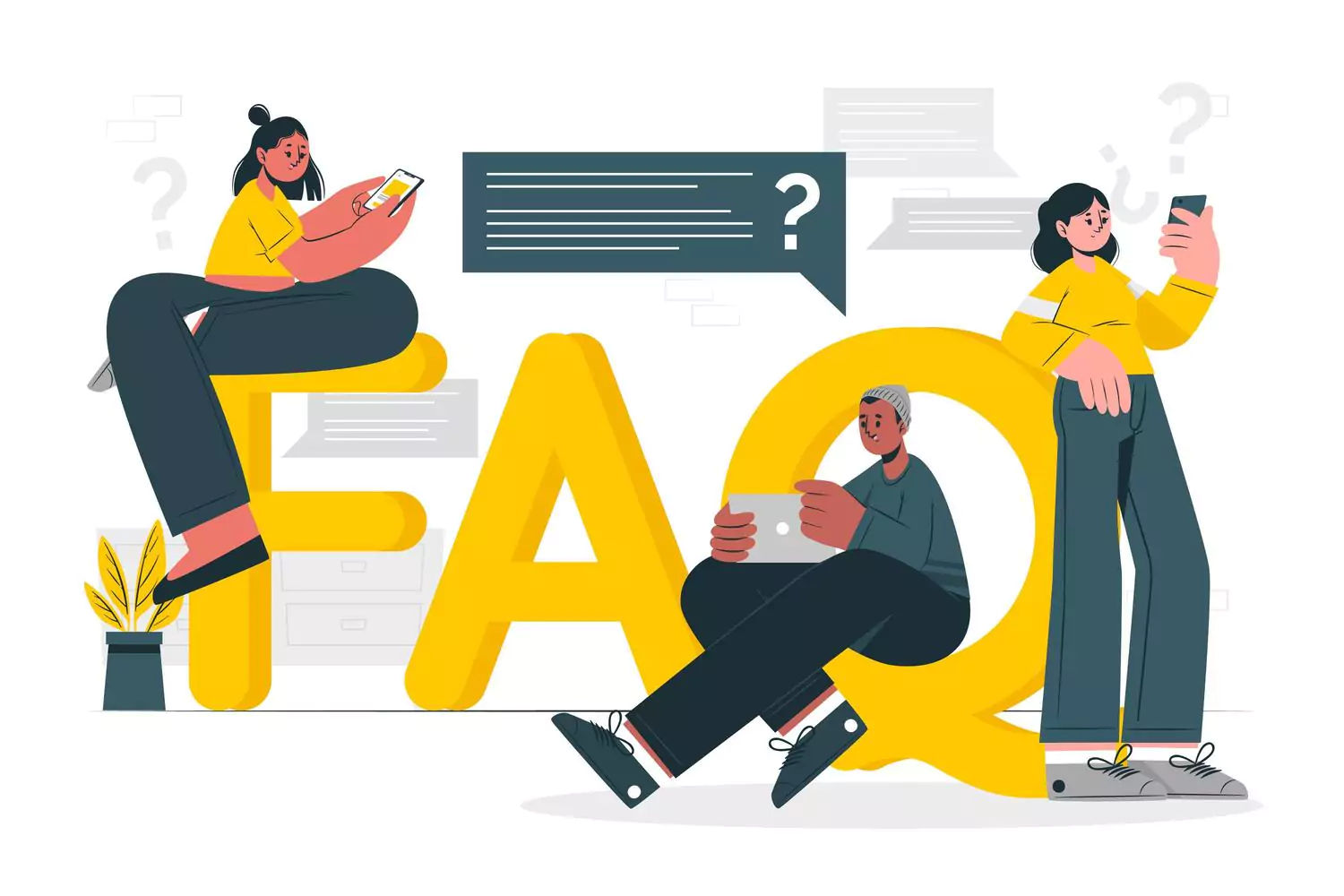 What is a Corpus, and Why is it important in NLP?
A Corpus is a collection of machine-readable texts or speech used to train Natural Language Processing AI systems. It's significant as it provides diverse data to model and make predictions.
What are the features of a Good Corpus?
A Good Corpus must be clean, have high-quality data, be balanced, and have adequate data according to the problem statement. Substantially large corpus sizes also help.
What are the Challenges in Building a Corpus?
Manually building a corpus can be time-consuming and expensive. A collection of datasets may not be available or abundant enough to train the algorithm correctly. Finding quality data is also challenging.
What are the Types of Corpora?
There are three types of Corpora: the Monolingual Corpus, Multilingual corpus and Parallel corpus. A Monolingual covers one language, a multilingual corpus contains multiple languages, while Parallel contains pairs of languages with translated text or audio.
What are the Applications of Corpus in NLP?
NLP use corpora in Language translation, Named Entity Recognition, Speech recognition, Sentiment analysis. It helps identify the emotions in text and is currently used in Voice-controlled devices, for example, Siri on Apple products.