It is no secret that Whatsapp is considered the leading mobile messenger app with around 2 billion monthly active users across the globe. Also, WhatsApp has successfully achieved the third rank among the most popular social platforms worldwide.
All credit goes to the growing popularity and the inclusion of Whatsapp Business. It is complementary to Whatsapp and has also been an excellent way for businesses and entrepreneurs to market their products and services on a wider scale.
The App started its journey as a simple messaging platform and is now no wonder coming off as a 'wonder.' With Whatsapp marketing, marketers can pull it off at scale with 1:1 messaging tools.
Advertising mediums are quite costly today. Even other digital marketing channels like YouTube and Google PPC are on the same page. But to make life easy for e-commerce marketers, Whatsapp became an excellent way of building customer loyalty and increasing brand awareness at lower costs than others.
If you also wish to be a part of this and looking to expand your audience reach and enhance your marketing efforts, then Whatsapp can help you.
Don't worry; we've got your back! Keep reading this blog post to learn more about WhatsApp marketing and how you can make the best use of it.
What is Whatsapp Marketing?
WhatsApp Marketing can be defined as a marketing platform that implies promoting a brand through WhatsApp. It effectively targets and reaches an enormous audience, increases sales, and builds a strong customer bond.
With BotPenguin chatbots, you can convert more leads into customers and provide 24/7 client support.
Whatsapp marketing offers you to forward customized promotions and updates to your customers and provides improved brand positioning via personalized messaging. In addition, businesses can send links and multimedia files such as videos, infographics, brochures, and catalogs to send proposals and promotional content.
Thanks to some exciting functionalities of Whatsapp Marketing, today, businesses across the globe realize the possibilities of WhatsApp marketing. They are practicing different methods to promote their businesses with the help of the messenger service.
These functionalities, such as group chats, push notifications, and broadcast lists, are of great use to build better customer loyalty. Renowned brands such as Uber, MakeMyTrip, and Singapore Airlines are utilizing WhatsApp for Business to execute their marketing campaigns.
Why should you use WhatsApp marketing for your business?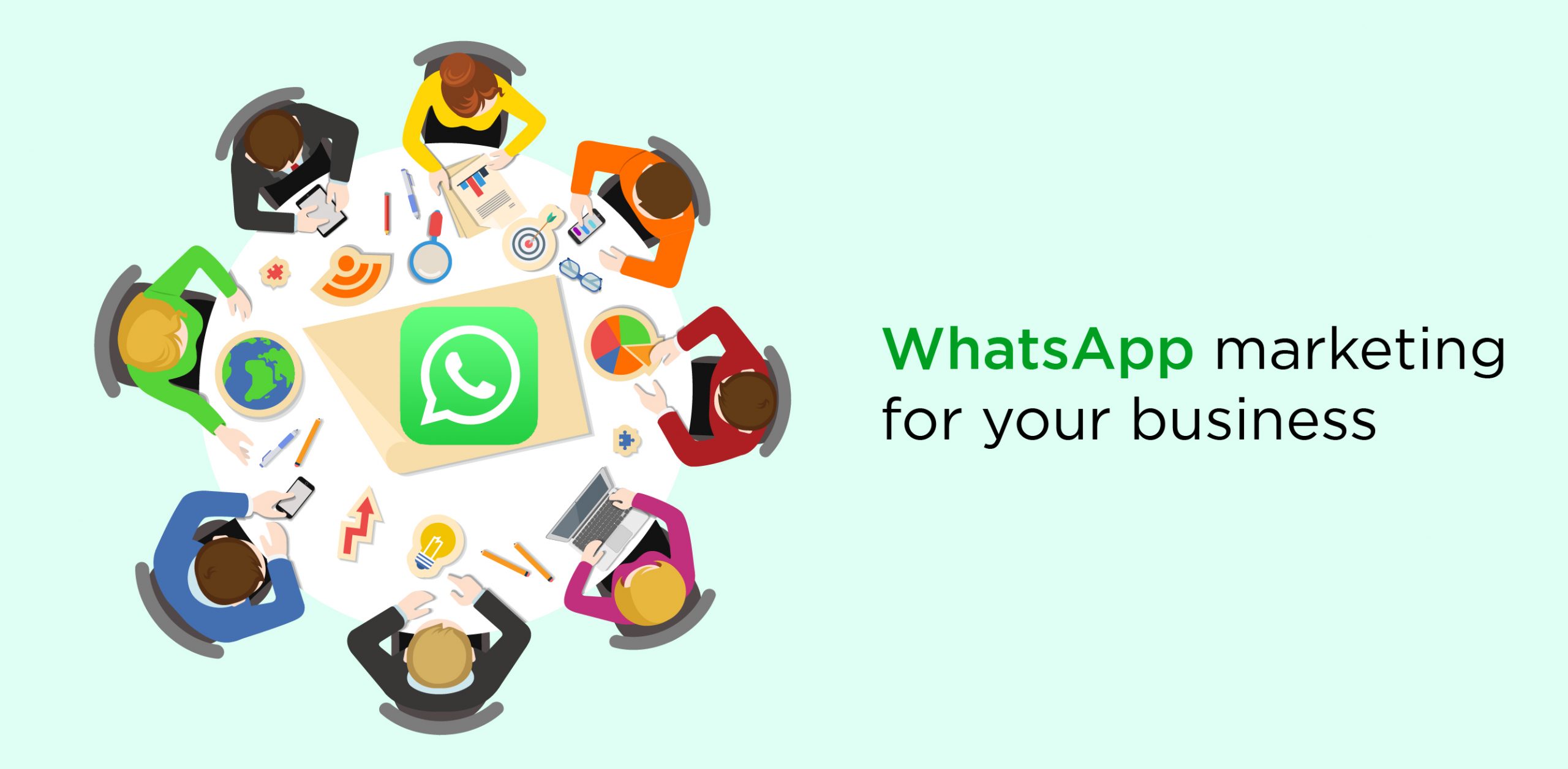 Wider demographic reach
More than 180 countries use Whatsapp all over the world. Its easy-to-use function keys escalate its demand into a broader age group. Whatsapp allows you to reach anywhere, regardless of location, age, or gender. It will enable you to connect with any user around the globe.
Ultimately, it enables you to step up your business expansion game.
WhatsApp Marketing costs next to nothing.
First of all, investing in Whatsapp is similar to gifting candy to a child; of course, it does not burn holes in your pocket!
Every small, middle, local businessman will observe the value in the WhatsApp Business API. It is because you are only charged for the messages you receive or send. There is no other hidden cost to it.
You can easily start using it without spending a penny because you can sign up for WhatsApp Business for free. All you need is a speedy internet connection, and you are ready to go.
The ultimate future of commerce.
Today, 77% of consumers prefer to get messages within a minute and say they're more likely to buy from a brand if they could browse or get questions answered via messaging.
Developing technologies, like machine learning, chatbots, and messaging, are replacing the primitive ways of marketing.
Most accessible and approachable for your customers.
Audiences look for prompt responses from businesses in today's fast-paced digital environment. With its "Quick Replies" feature, WhatsApp Business can empower you to deliver the same to your customers. You can save and reuse the message that you are expected to send more often.
With Labels, you can easily access a particular chat anytime you want as it helps you organize your messages or contacts.
Supports engaging and personalized communication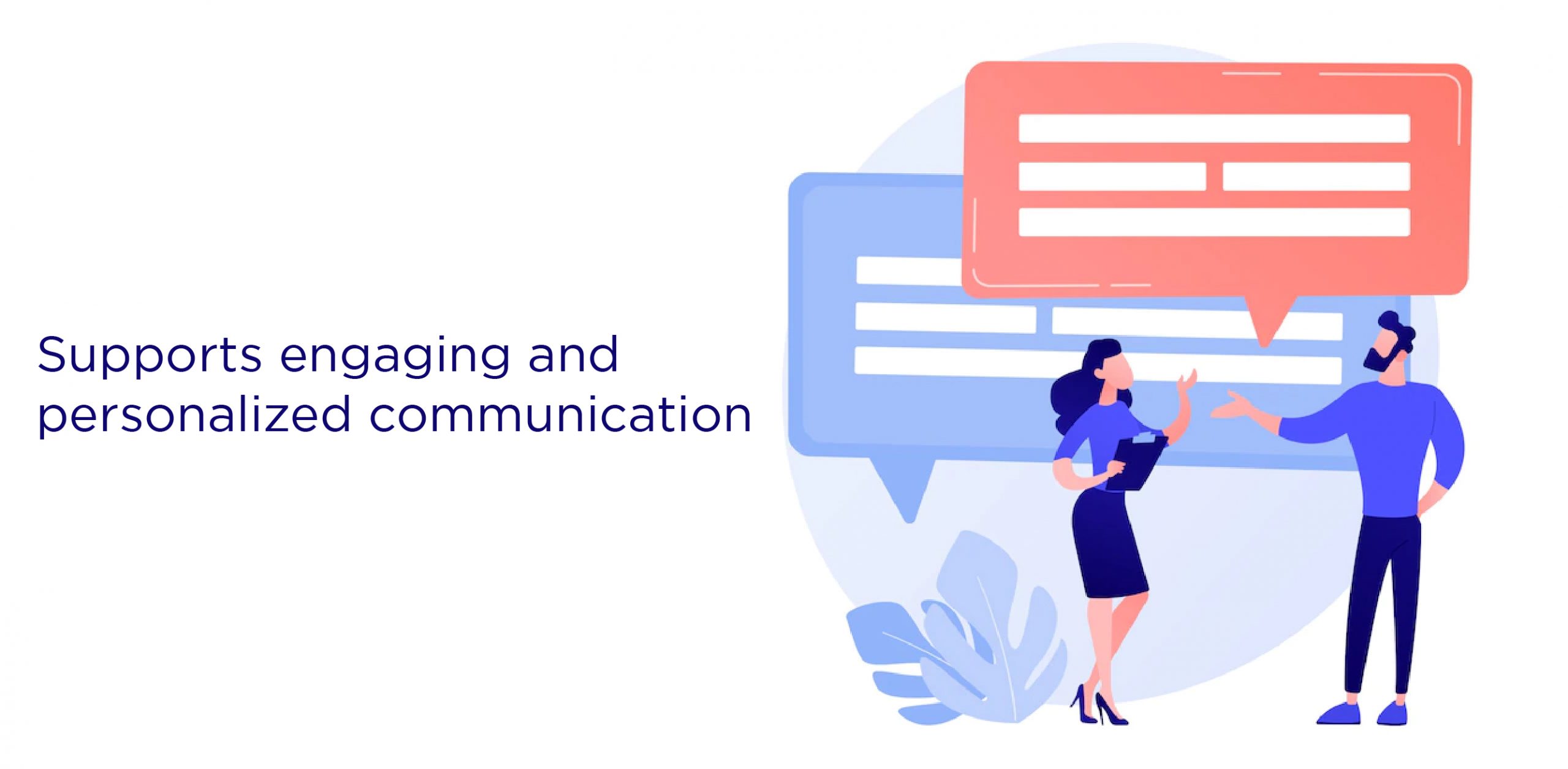 Whatsapp gets you to reimagine personalized interactions with your customers. It offers many communication options and enables you to message and deliver different kinds of content, such as images, videos, gifs, PDFs, and more.
This way, you can divide your audience into different groups depending on their choice and preferences.
However, do not just focus on promotional messages. Make sure to plan your communication design wisely and entertain your audience too. Also, do not end up irritating your customers with messages every hour. It may lead to them losing interest in your brand.
Helps gain valuable customer insights.
Understanding your audiences' feelings about your product or service is essential to build healthy customer relations. That's why to measure the success of your marketing efforts; customer insights are a crucial factor.
Whatsapp's "Statistics" feature provides you with information on the number of messages sent, delivered, received, and read. When users are most active on the platform you can monitor the time slots and plan marketing campaigns accordingly. This improves your experience and enables you to comprehend your customers' engagement.
Secure and trustworthy.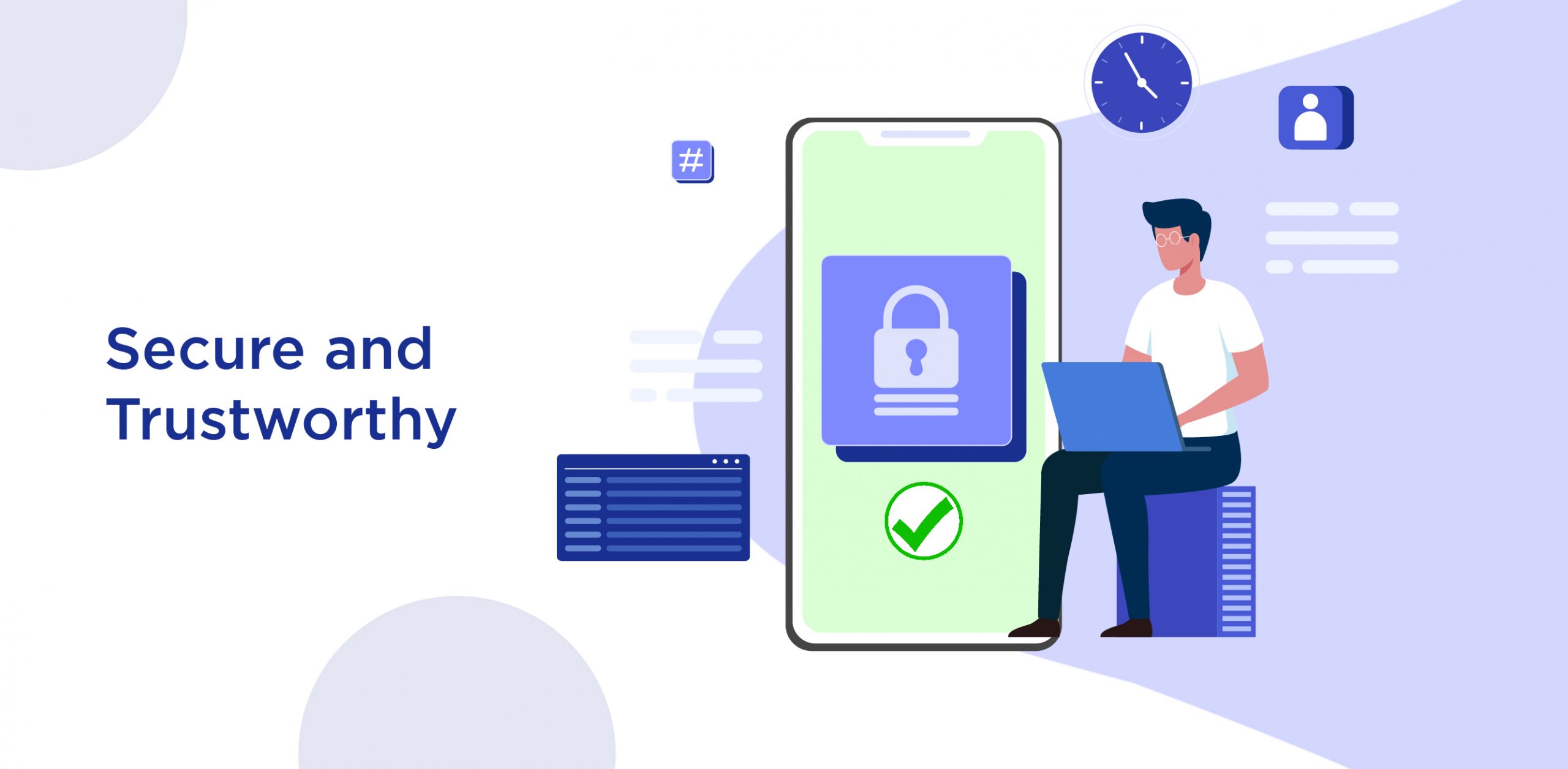 All your conversations are private and protected with WhatsApp's end-to-end encryption and authentication. Creating a WhatsApp Business Account is safe and secure, which adds to your credibility. A verified business profile is excellent for tailored offers and individual customer service. It keeps your audience assured that they are in touch with a genuine brand, thereby boosting customer loyalty.
Users don't have to worry about getting stuck because texting is secure enough to be used for the exchange of critical information.
All WhatsApp business accounts go through mandatory authentication to give customers peace of mind.
Reach an international audience
With Whatsapp, just by texting, you can reach an international audience because WhatsApp makes it easy to reach people regardless of their country code.
However, prices vary by country of the recipient. Still, other than that, you can message people across the globe from the same account.
Top 6 killer strategies for Whatsapp Marketing in 2022.
1. Set your goals and KPIs
It would help if you defined your goals before developing your WhatsApp marketing strategy. This step will help you focus on what is essential and not waste company resources.
Analyze your marketing funnel, and identify its weak points. If you are using an omnichannel approach, try to figure out at which stage you should connect to WhatsApp.
Set specific business goals that you would like to achieve with the help of this messenger. Define KPIs that will help you measure the effectiveness of your marketing strategy.
2. Define your target audience
Knowing your target audience lies at the heart of all your marketing efforts and determines their success. You can try several approaches to do this. The most traditional one is to create a customer profile.
3. Setup WhatsApp business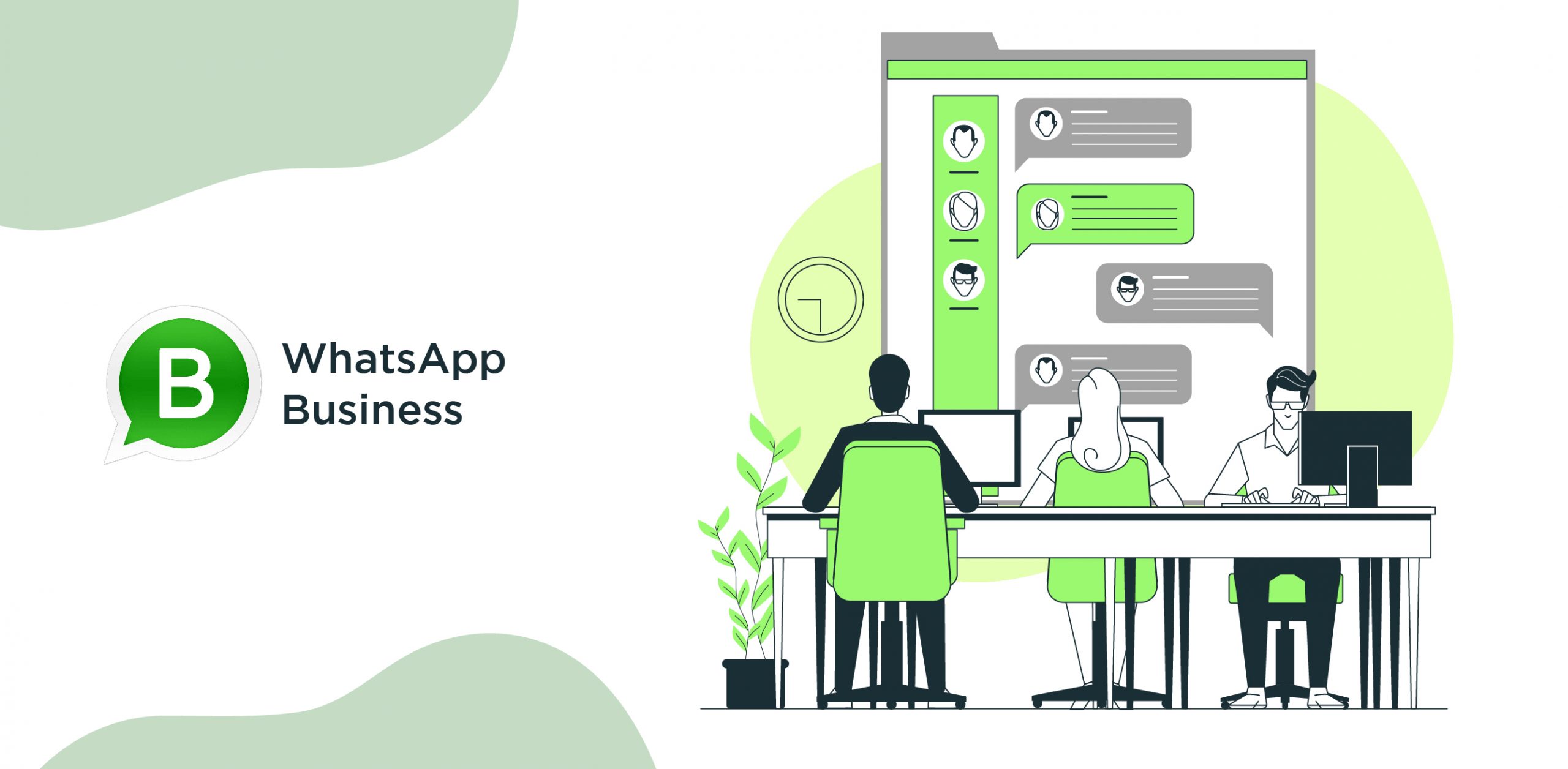 WhatsApp has launched a separate app to meet the needs of businesses of all sizes. This tool has several helpful additional features.
First, you get a Business Profile. You can add your address, brand description, email, and website here.
Next, you have Catalogs, which enable you to showcase your products by adding photos, descriptions, prices, product card links, and other details.
Likewise, you get access to Contact Labels. This is a helpful tool for organizing your chats with customers.
Then, you have Auto-replies. You can set up auto-replies for particular messages or all of them to stay in touch with your customers 24/7.
Lastly, you get Message Statistics. This feature allows you to assess your message metrics and track how many messages were sent, delivered, and read.
4. Develop your brand identity
Brand identity is a set of characteristics, attitudes, and values that shape the image of a company in consumers' minds. You need to shape your brand's personality to make your WhatsApp marketing strategy successful.
People prefer to communicate with other people rather than with faceless companies.
5. Create a contact list.
The best way to create and grow your contact list is to use a subscription form. Place it on different pages of your site, and don't forget to include a lead magnet. This will allow you to simplify lots of your daily business tasks.
6. Provide quality service.
Most customers use messengers to contact brands for support. Facebook research has shown that 64% of users are more inclined to communicate with brands through messengers if they can provide a prompt reply.
At the same time, 61% of customers consider messenger chats to be the simplest and most convenient communication channel.
Conclusion
As you can see, WhatsApp marketing is an excellent opportunity to strengthen your brand and build strong and long-term customer relationships.
Whether a startup trying to get established by investing less money or an established company that needs clarification from time to time for sales and customers, WhatsApp needs to be in your arsenal.
We hope our tips in this blog will help you create your ideal marketing strategy.
Make your WhatsApp outreach even more potent with BotPenguin. Set up a Whatsapp chatbot for free. It offers incredible automation capabilities.
Watch your conversion rate optimization go up like crazy with BotPenguin!
Take advantage of it today!